Q. How do I recline my gaming chair (RS-950RR)?
The gaming chair can be reclined by pulling the lever to the end and putting your weight on it, as shown in the image.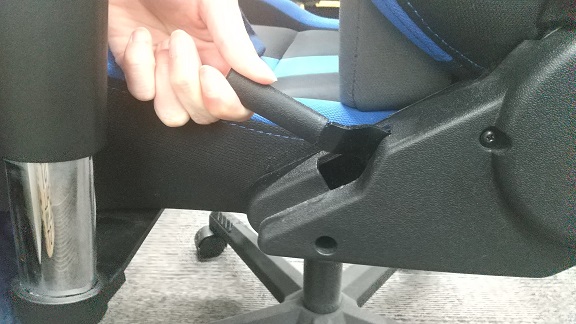 When reclining for the first time after purchase, the lever may be stiff and it may be difficult to pull the lever all the way. In that case, move the lever repeatedly.