CONCEPT
This mat protects your floor from scratches and is non-slip.
If your desk chair has casters,
we recommend using a chair mat to protect your floor and reduce noise.
Along with a regular-sized mat with a length of 120 cm,
a large-sized mat with a length of 160 cm has also been added to the lineup.
Its underside has been treated with anti-slip material
so that it will not slip even if you move your chair on it.
SERIES
*Click the color buttons to change product colors.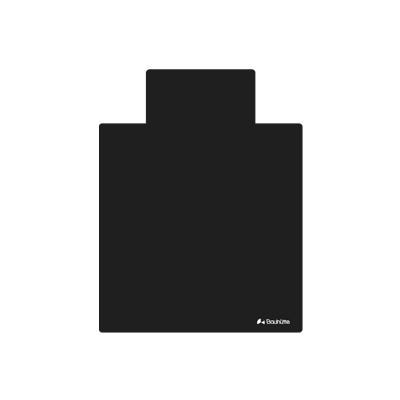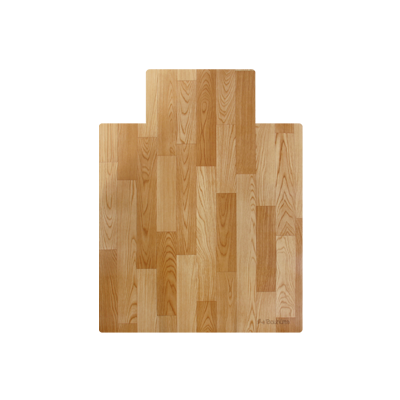 Length: 120 cm(47")
BCM-120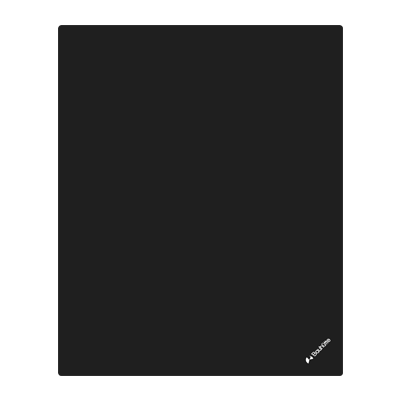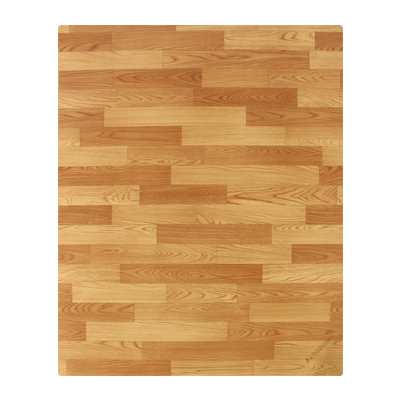 Length: 160 cm ( 63")
BCM-160
A Large Chair Mat that can Fit Even Your Desk
This Chair Mat (160 cm /63" version) is large enough to fit not just your chair, but your desk too.
Compared to other regular chair mats that can be too small,
Bauhutte's Chair Mat can protect your floor from even the legs of your desk.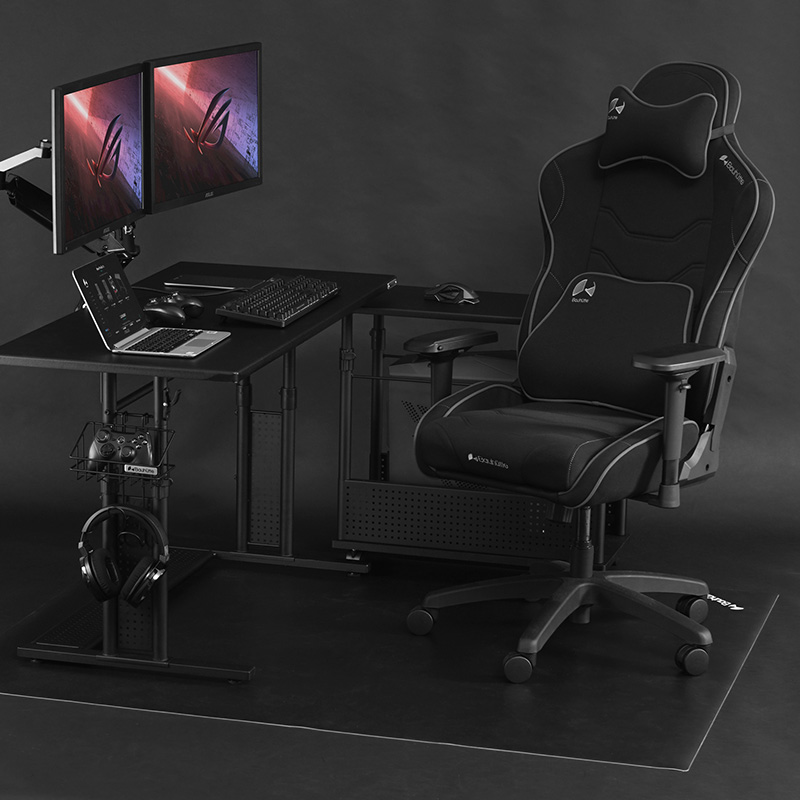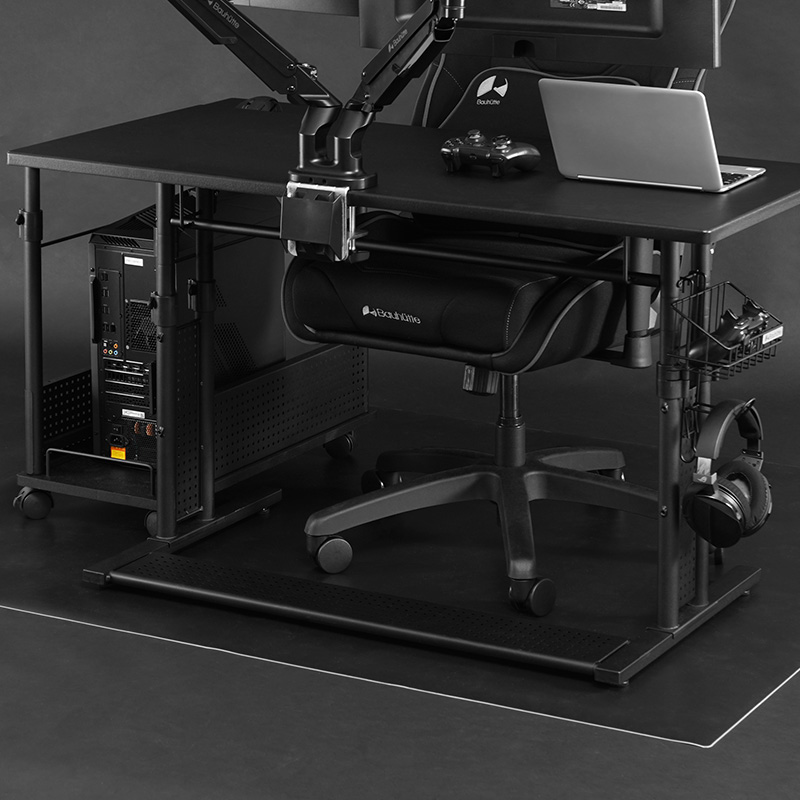 Available in 2 Sizes
Length: 120 cm/47" (BCM-120)
Protect your floor from scratches made by your chair.
BCM-120:Length 120cm (47") × Width 90cm (35")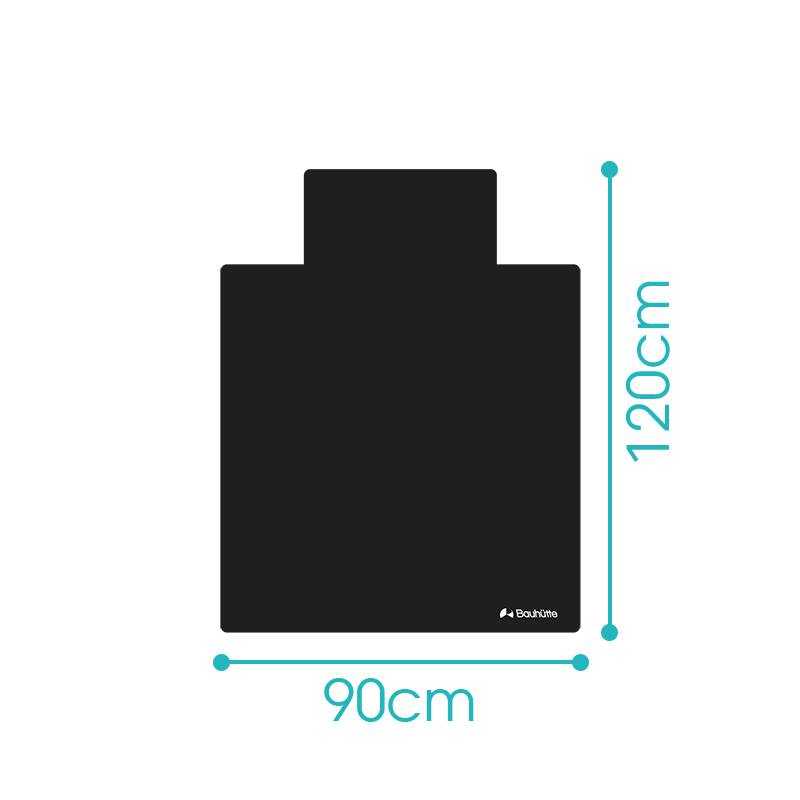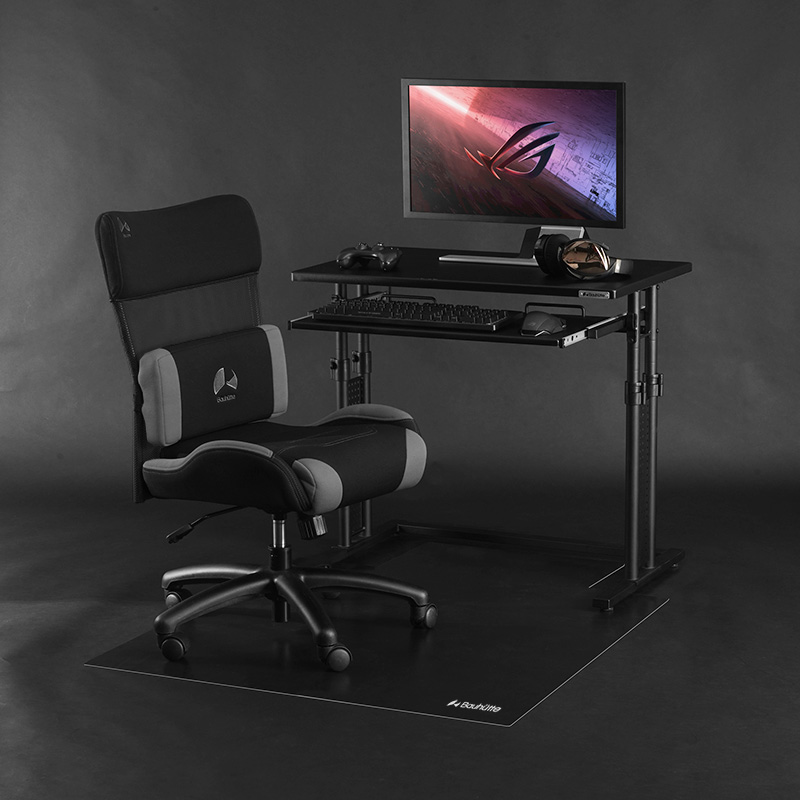 Length: 160 cm/63" (BCM-160)
Fit both your chair and your desk on it.
BCM-160:Length 160cm(63") × Width 130cm (51")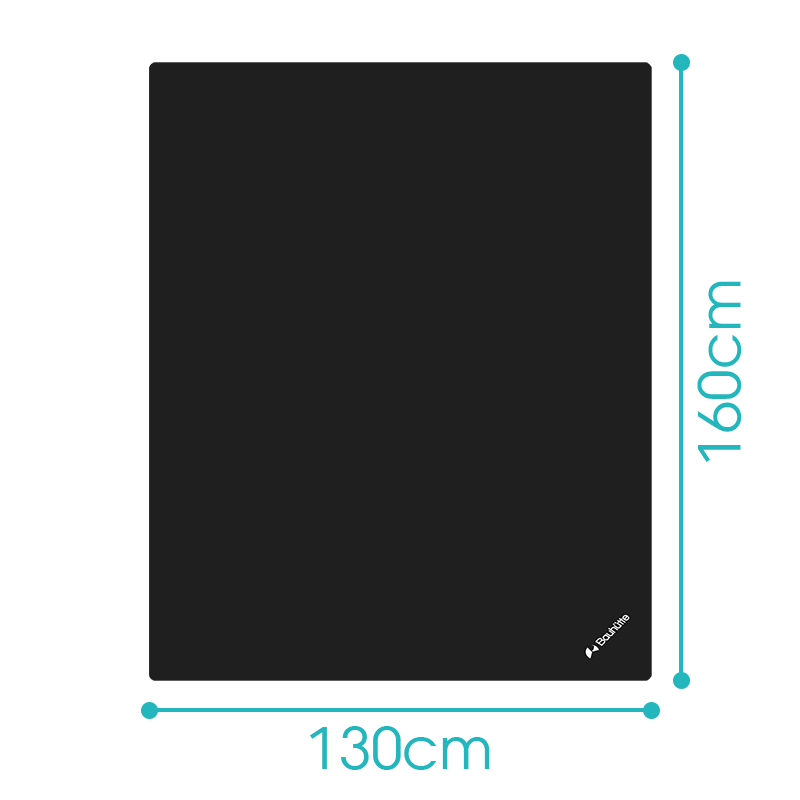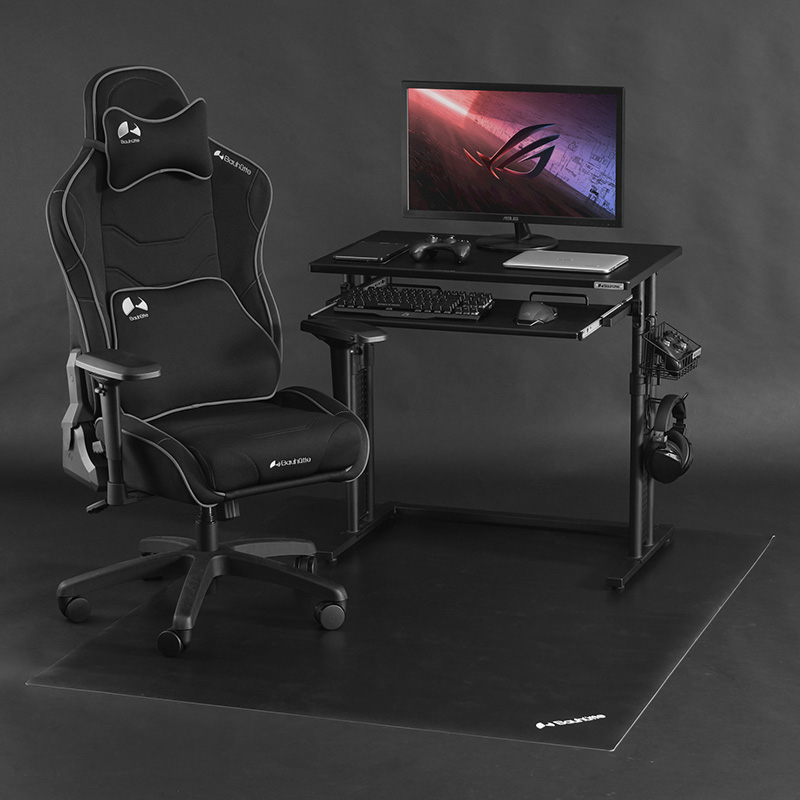 Perfect for
the Adjustable L Desk Too
We know that the Adjustable L Desk can end up monopolizing a lot of floor space. That's why the large-sized version of the Chair Mat is big enough for it.
Treated with Anti-Slip Material
to Prevent Slipping
The underside of the mat has been treated with anti-slip material, so even if you move your chair on it, the Chair Mat will not slip.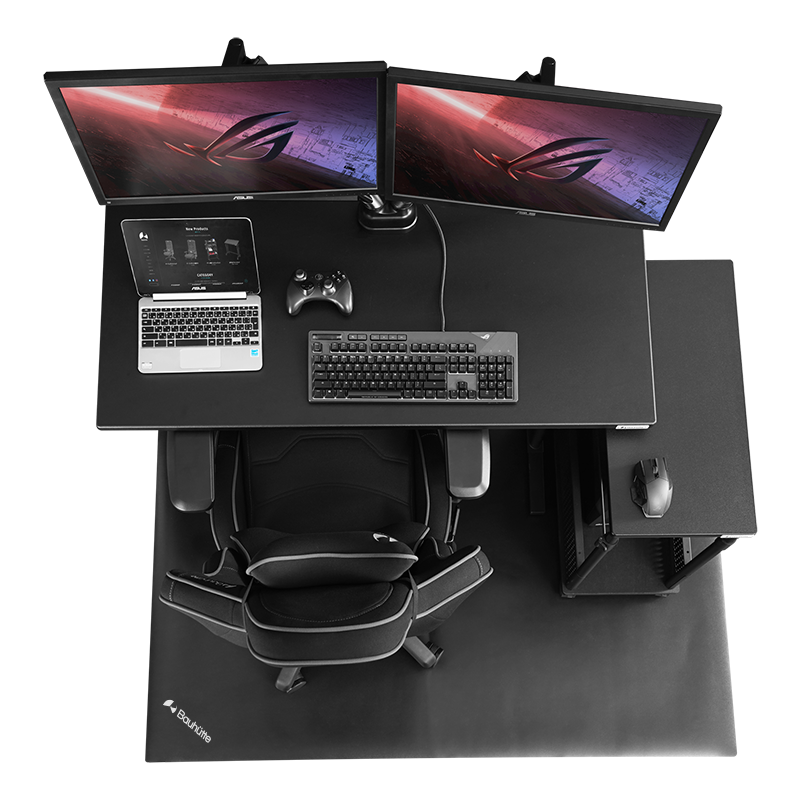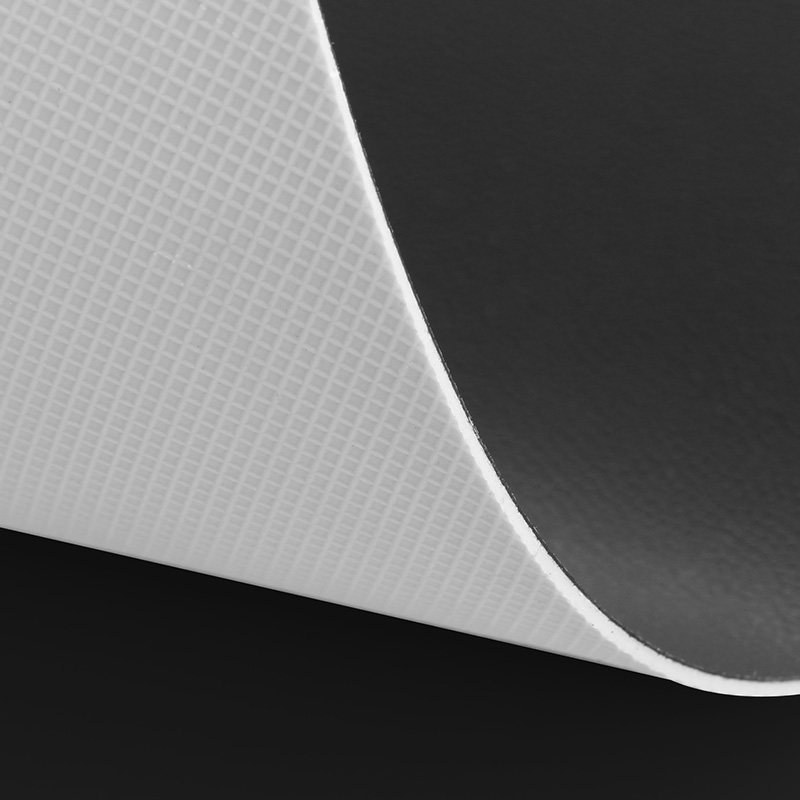 Made from Easy-Clean PVC Material
Not only is it water-repellent, but PVC is also anti-stain and doesn't get dirty easily. If you so happen to dirty it, a simple wipe will clean it up and keep it dirt-free.
Smooth Caster Movement
It disperses the pressure caused by the chair casters on the floor, allowing your chair to slide smoothly across the ground.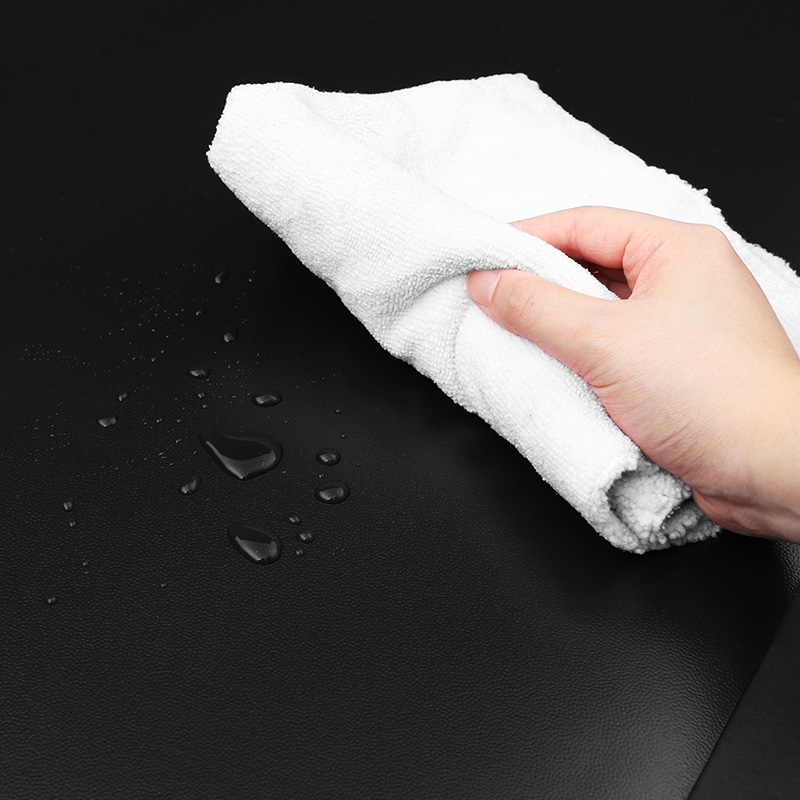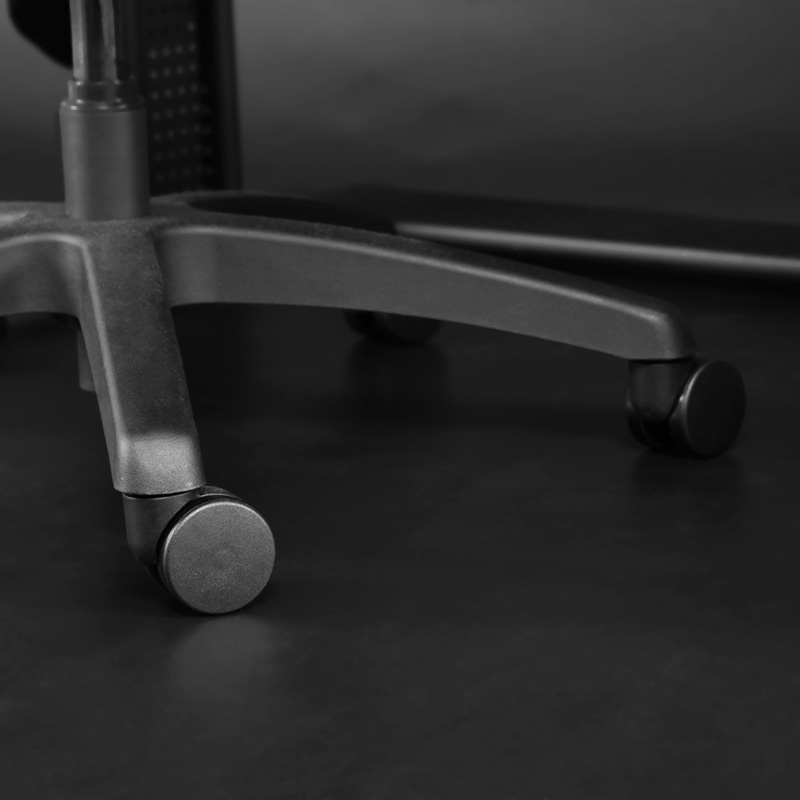 Protect Your Floor
We recommend using our Chair Mat to cover your floor and prevent it from being scratched or dented by your chair and desk.
Reduce Caster Noise
It will reduce the vibrations of your chair against the floor and lessen the noise that travels through to the floor downstairs as well.
*BCM-160C, which can fit both a chair and a desk, has been used for this picture.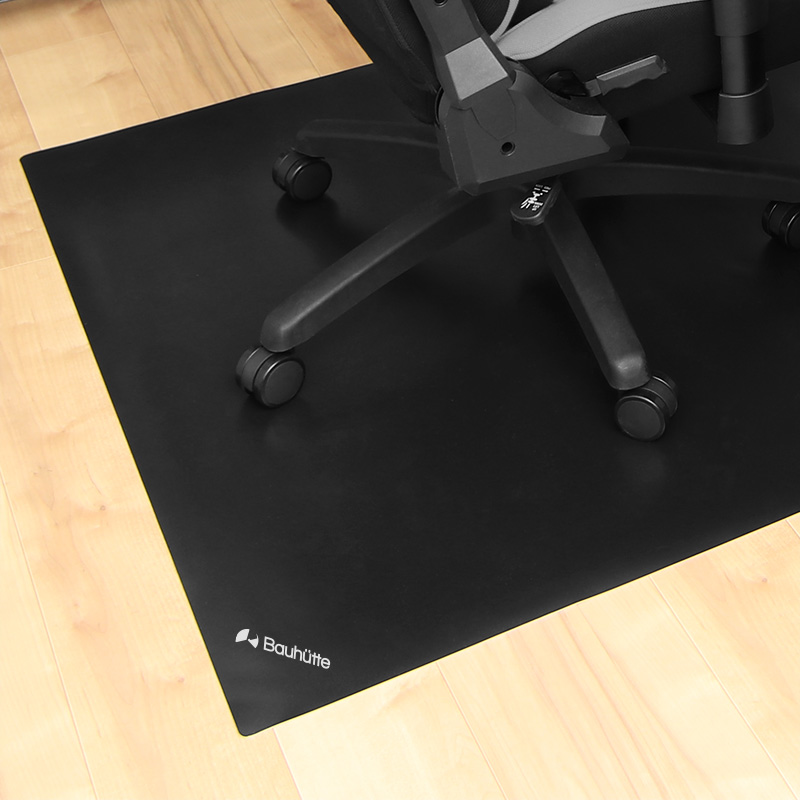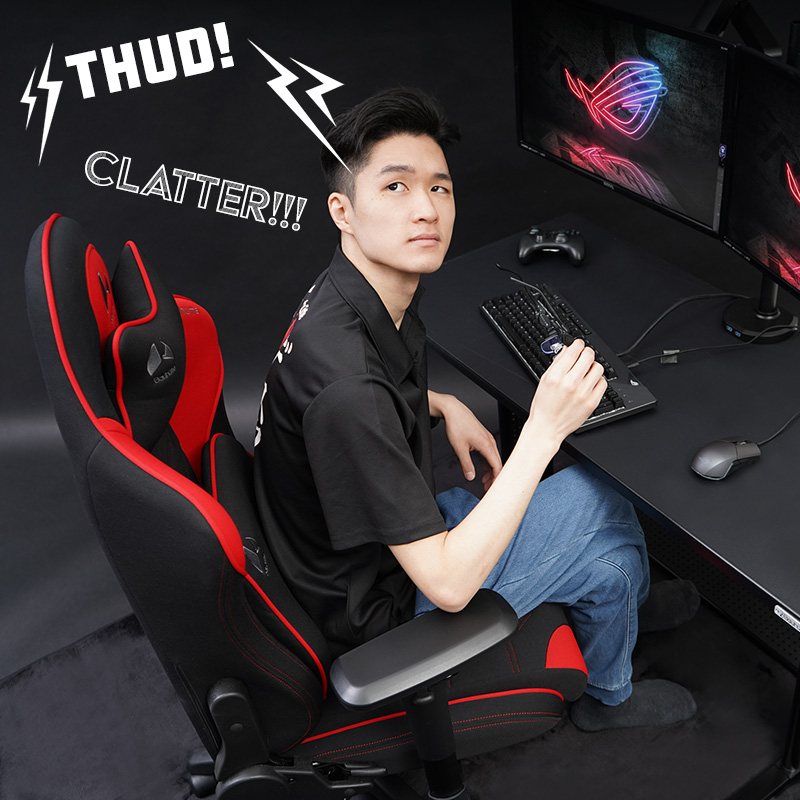 Chair Mat Comparison Chart
Image
Product Page
More Details
More Details
More Details
Type
Regular Type
Carpet Type
RPG Type
Concept
Fits your whole desk.
Allows casters to roll across smoothly.
Fits your whole desk.
Holds casters in place.
Fits your whole desk.
Has an RPG design.
Model
BCM-120
BCM-160
BCM-160C
BCM-180C
BCM-160RPG
Size(inch)
47.2″ x 35.4″
63″ x 51.2″
63″ x 51.2″
70.9″ x 63″
63″ x 51.2″
Size(cm)
120 × 90cm
160 × 130cm
160 × 130cm
180 × 160cm
165 × 160cm
Thickness (mm / inch)
1.5㎜ / 0.06″
11㎜ / 0.43″
6.5㎜ / . 0.26″
Material
PVC
Polyester
(Treated Flannel)
Polyester
(Jacquard Weave)
Color
Black
Wood Flooring Design
Black
Black
*All sizes and weights are estimates.
SPEC
Color
BK:Black
F:Brown(Flooring)
Size
BCM-120:Approx. Length 1200mm × Width 900mm × Thickness 1.5mm
BCM-160:Approx. Length 1600mm × Width 1300mm × Thickness 1.5mm
Weight
BCM-120:Approx. 2.7kg
BCM-160:Approx. 4.2kg
Material
PVC
MSRP
Varied
JAN Code
BCM-120BK:4589946134889
BCM-120F:4582474896793
BCM-160BK:4589946134896
BCM-160F:4589946134902
SIZE
*The sizes written are control sizes. Depending on the individual and the way the product is assembled, measurements might differ slightly.