CONCEPT
You can perfectly install this mat without moving your desk!
Protect the floor of your gaming room.
While large gaming chairs are popular for their stable comfort,
their weight may damage your floor.
In order to safely concentrate on your game while using your comfortable gaming setup,
we developed this 2 mm thick chair mat that will properly cover a wide area.
This is a new model with a convex shape
so you can put this mat down without having to move your desk.
The 2 mm Thickness Protects Your Floor
Most chairmats are only 1.5 mm thick,
so this special 2 mm thickness will protect your floor from damage as well as help muffle noise.
You can use even the heaviest of large gaming chairs.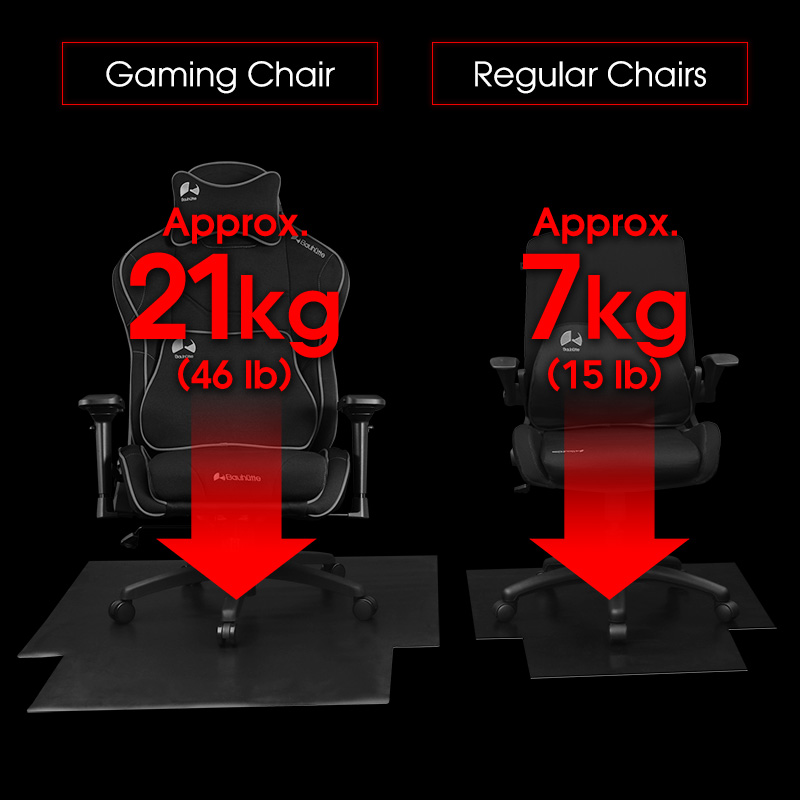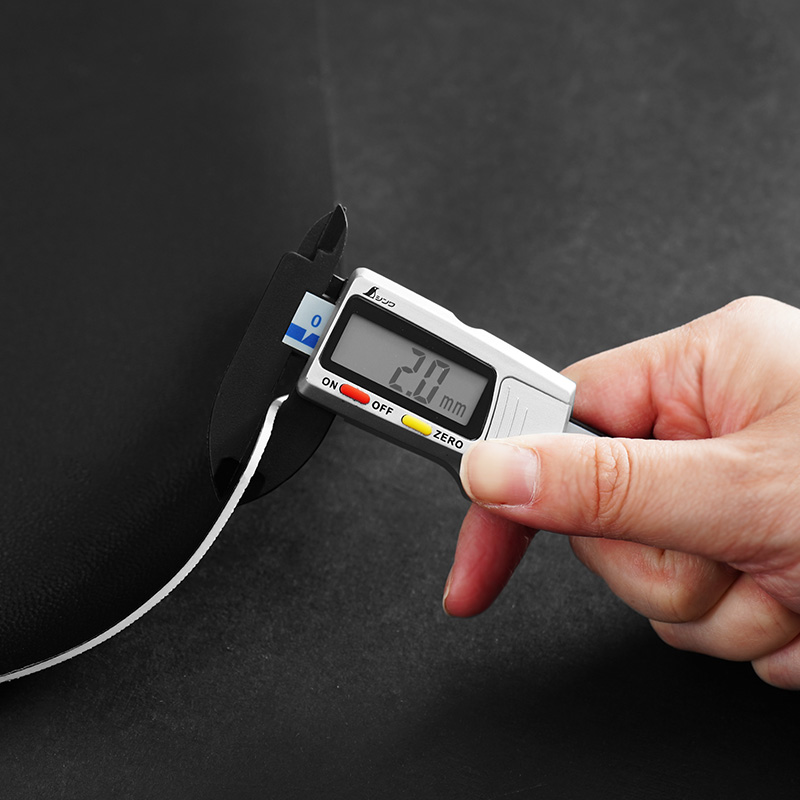 The Large Mat Allows Stress-free Movement
Compared to regular chair mats made for regular office chairs,
this mat is made larger so the chair's casters won't roll off.
You'll have much more space to move around in your large gaming chair.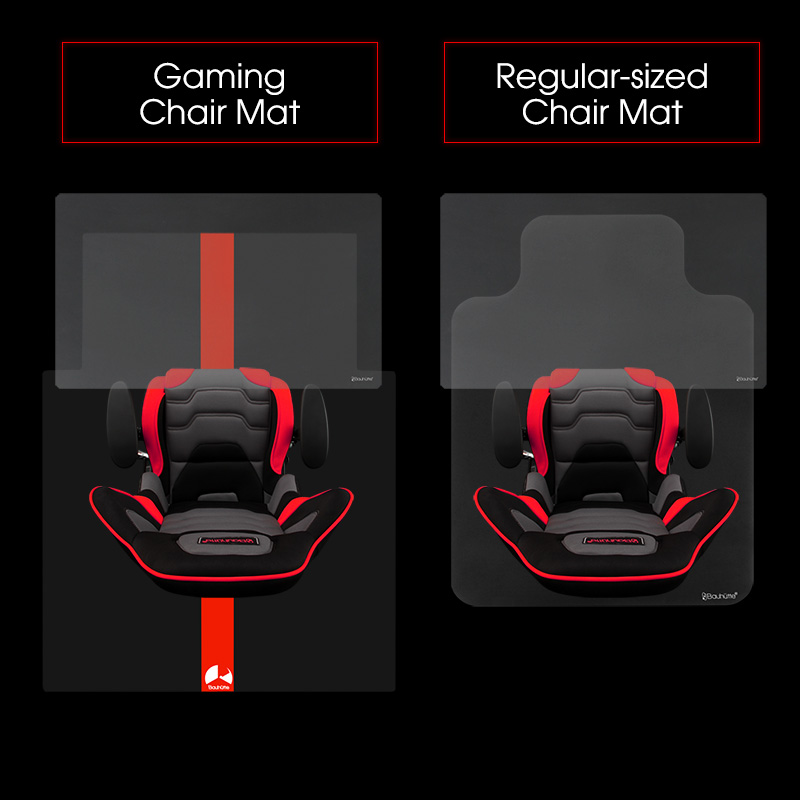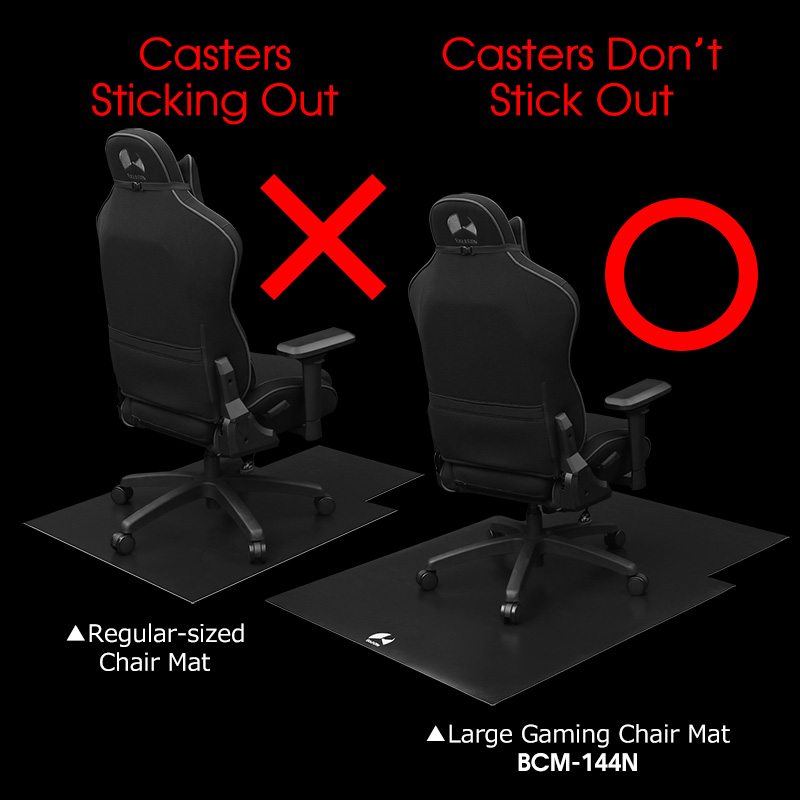 Install After Your Gaming Desk is In Place
This mat has a special convex shape that works with Bauhutte's Adjustable Gaming Desk series.
You can easily put down the mat without having to move your desk.
It makes it easy to install this mat since you don't have to move your computer or devices from their places.
*Compatible with the Adjustable Desk (BHD-1000M/1200M) and the Low Desk (BHD-1000L/1200L).
*For people who also want to put the mat beneath their desk legs, please consider the Desk and Chair Mat BCM-160 as well.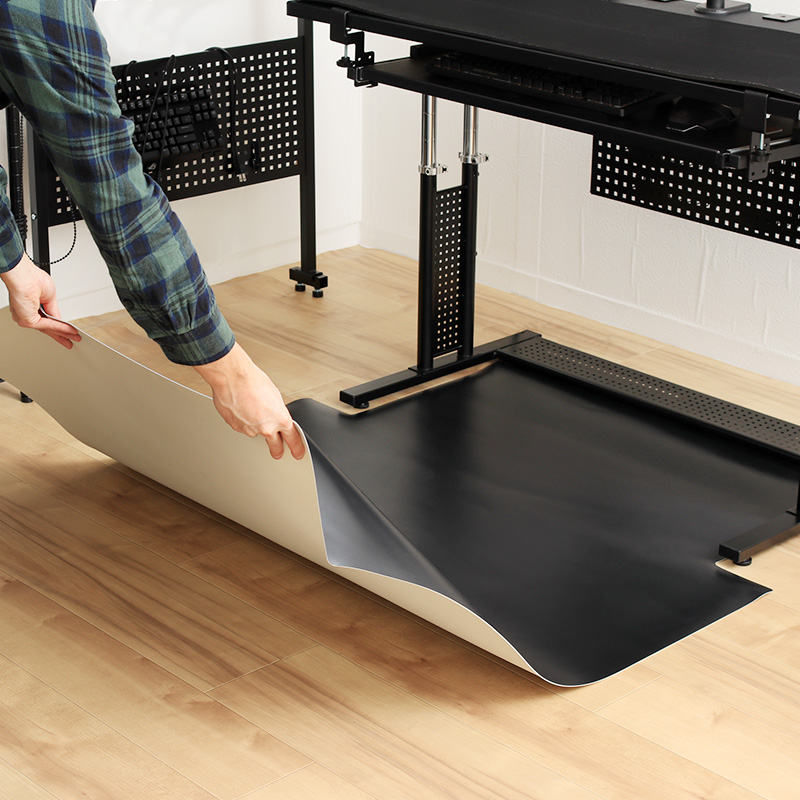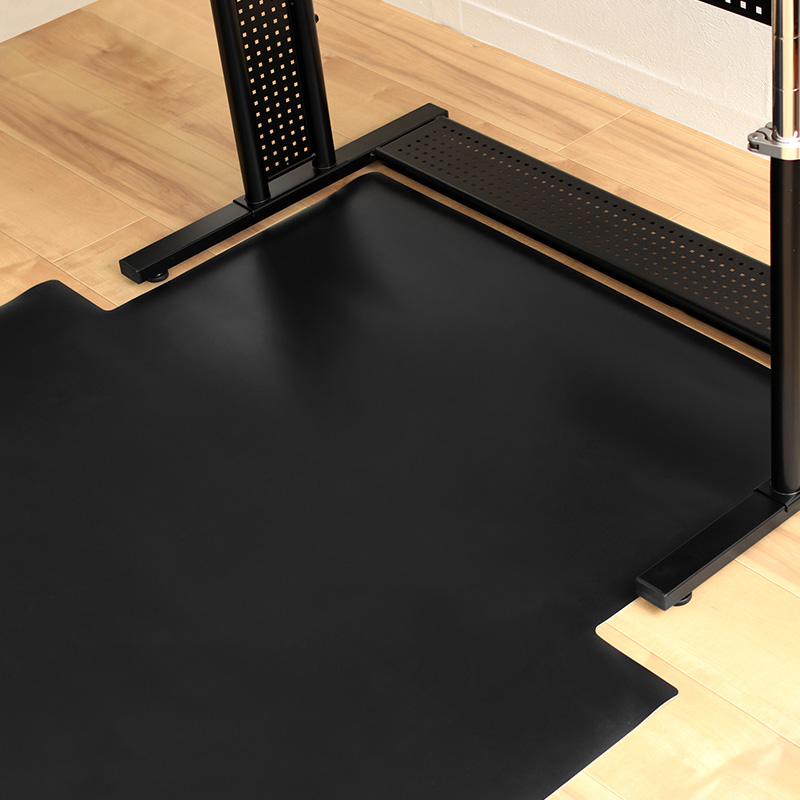 Four Colors Available
The stylish center line comes in four bright colors. You can match your mat to your device's colors.
※We have strived to recreate the colors of the actual products in the pictures; however, they may differ based on your screen and lighting.
Protect Your Floor from Damage
You can protect your floor from scratches or dents. You can also protect soft floors like carpets, too.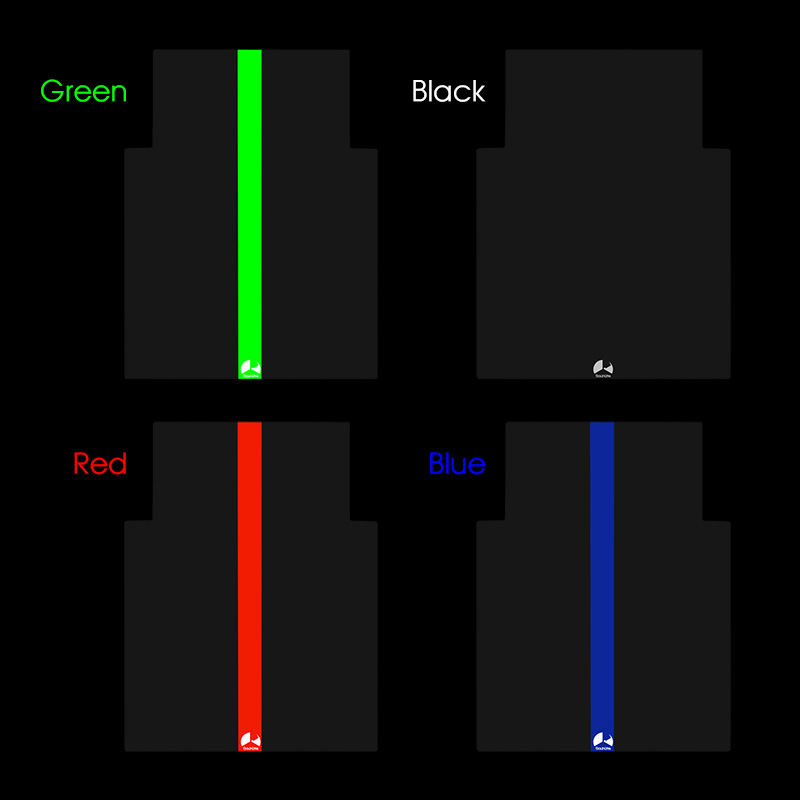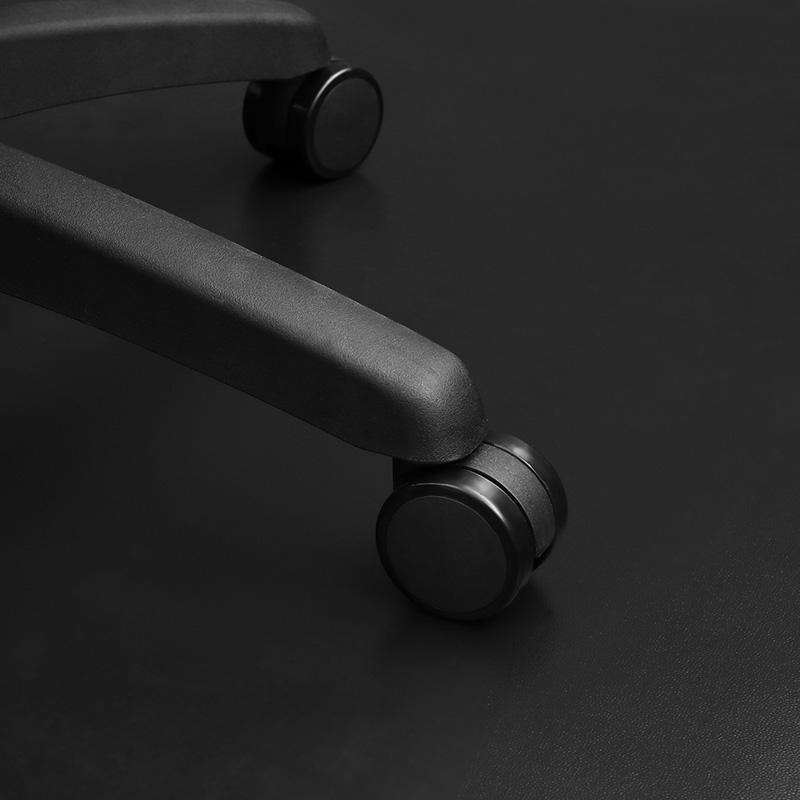 Reduce Noise
The chair mat is also good for reducing noise from your chair's casters, so you can play comfortably even if you live in an apartment building or like to play late at night.
Smooth Caster Movement
It disperses the pressure caused by the chair casters on the floor, allowing your chair to slide smoothly across the ground.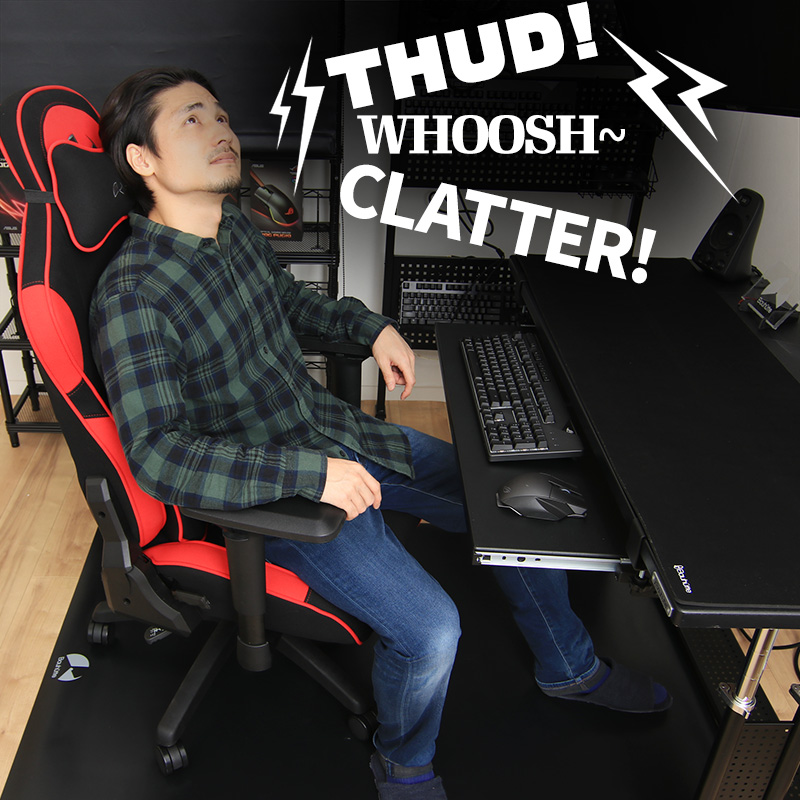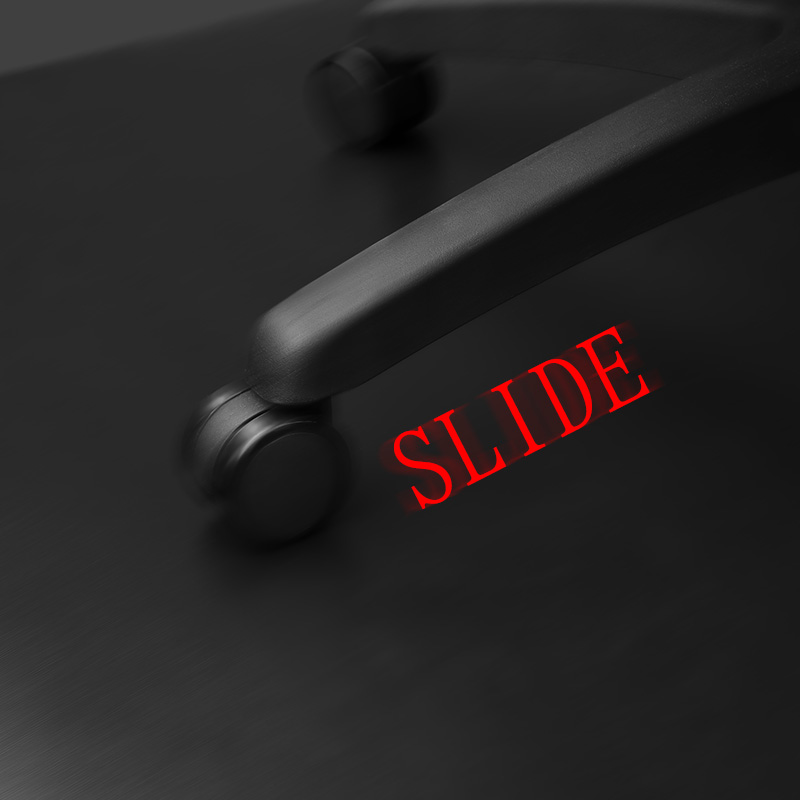 Prevents Color Bleeding and Dirt Transfer
Your chair's casters may bleed some color onto your floor, depending on the type used. The chair mat will help keep your floor clean.
Made from Easy-Clean PVC Material
Not only is it water-repellent, but PVC is also anti-stain and doesn't get dirty easily. If you so happen to dirty it, a simple wipe will clean it up and keep it dirt-free.
*When you first open the mat, the PVC's characteristic smell will be palpable, but it will fade with time.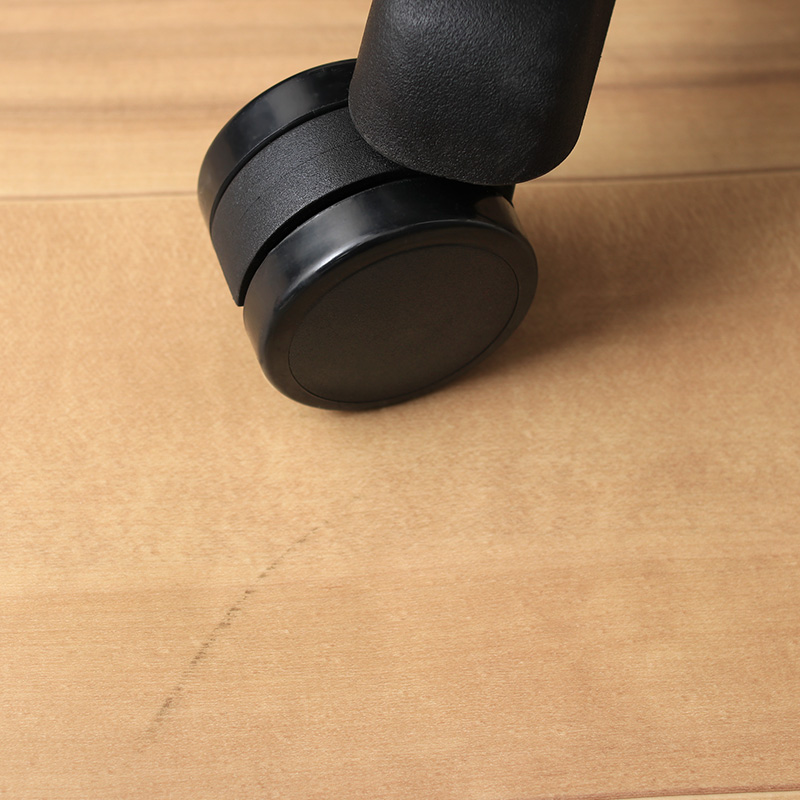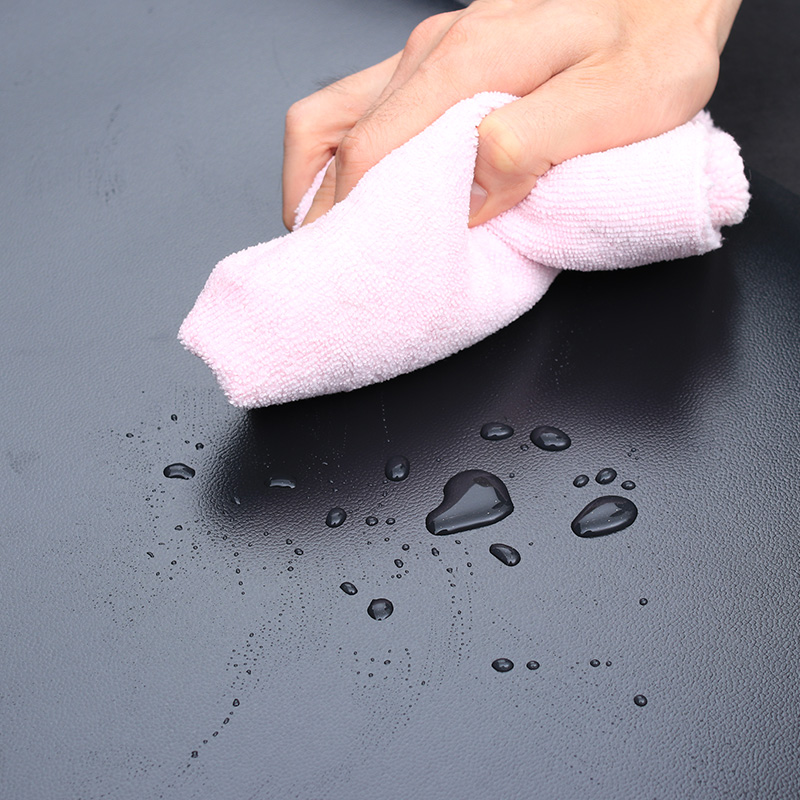 Construct Your Gaming Space
Desk and Chair Mat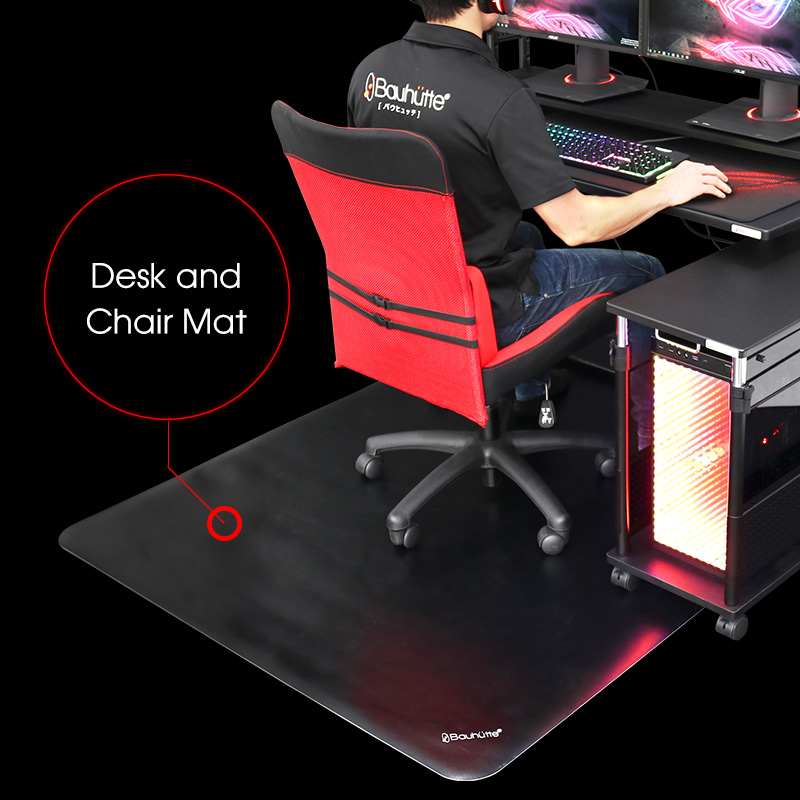 SPEC
Color
BK:Black
RD:Red
BU:Blue
GN:Green
Size
Width 1440 × Length 1080 × Thickness 2mm
Weight
4.3kg
Material
PVC
Heat Resistant up to
60°C
MSRP
Varied
JAN Code
BCM-144N-BK:4589946143324
BCM-144N-RD:4589946143331
BCM-144N-BU:4589946143348
BCM-144N-GN:4589946143355
SIZE
*The sizes written are control sizes. Depending on the individual and the way the product is assembled, measurements might differ slightly.