COLOR TYPE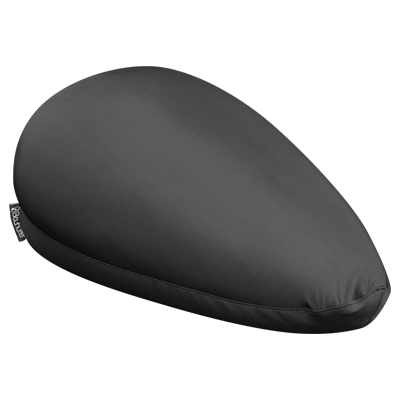 Black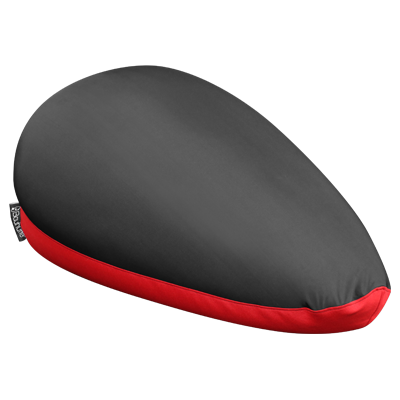 Red
FEATURES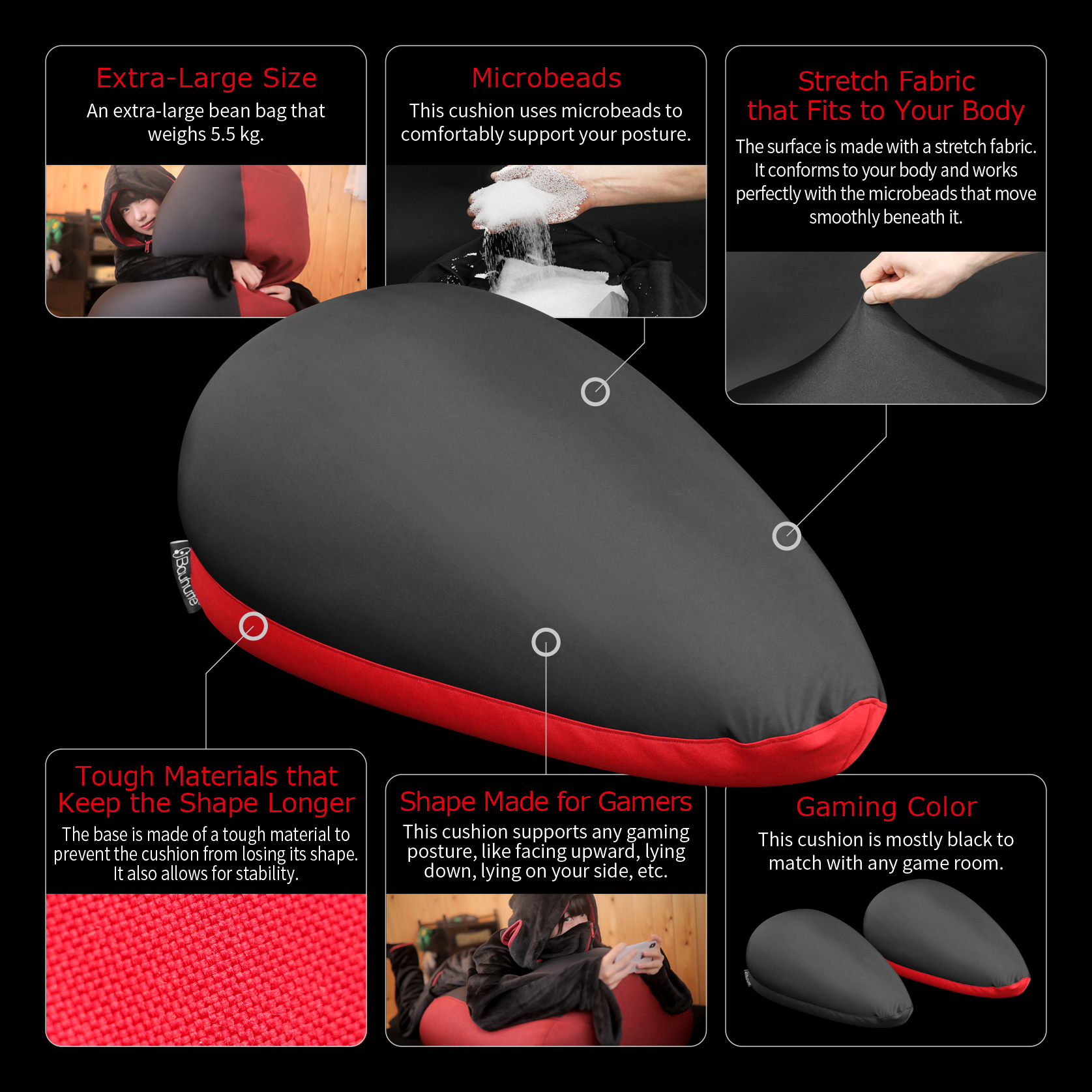 Microbeads that Fit to Your Body
This cushion uses microbeads for maximum comfort.
The tiny beads move to match your gaming posture
and immediately fit to your body when you place your weight on them.
They support you in a comfortable position.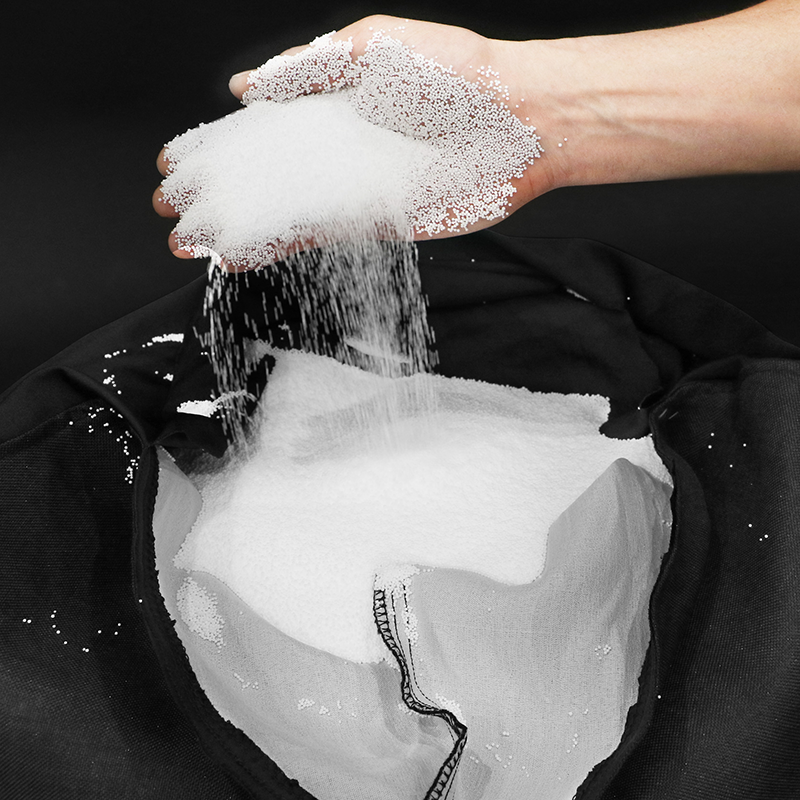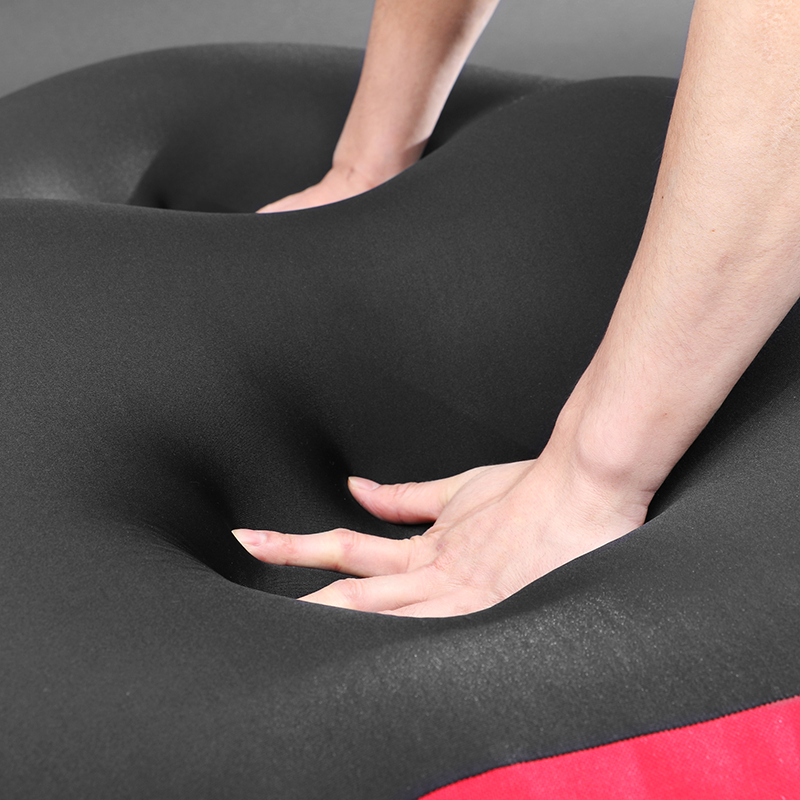 Extra-Large Bean Bag
This huge cushion weighs 5.5 kg(12.1lb) and is 72 cm(28.3") long.
Comes in 2 Colors
Comes in black and red.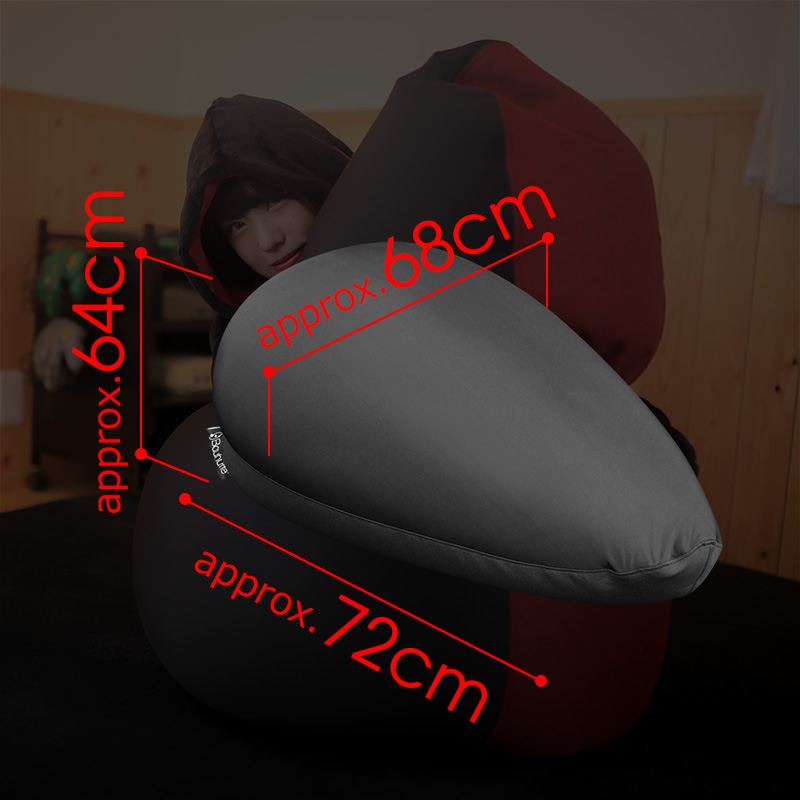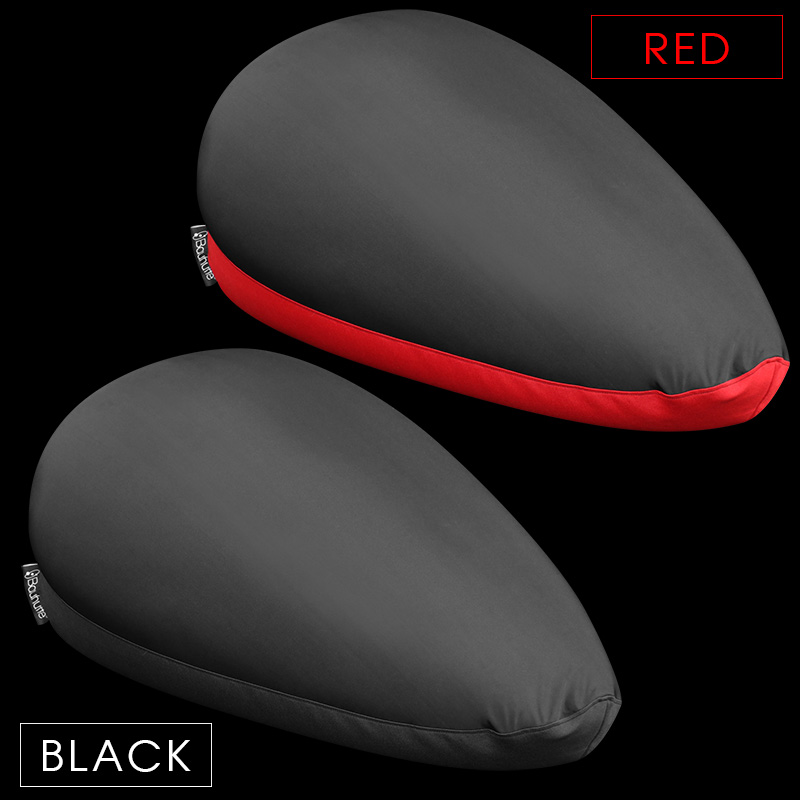 Upper Surface: Stretch Fabric
The part you lay on is made with a stretchy fabric.
Bottom: Stiff Material
The bottom is made with a stiff material to prevent the shape from changing. No matter what posture you take, the cushion will support your body.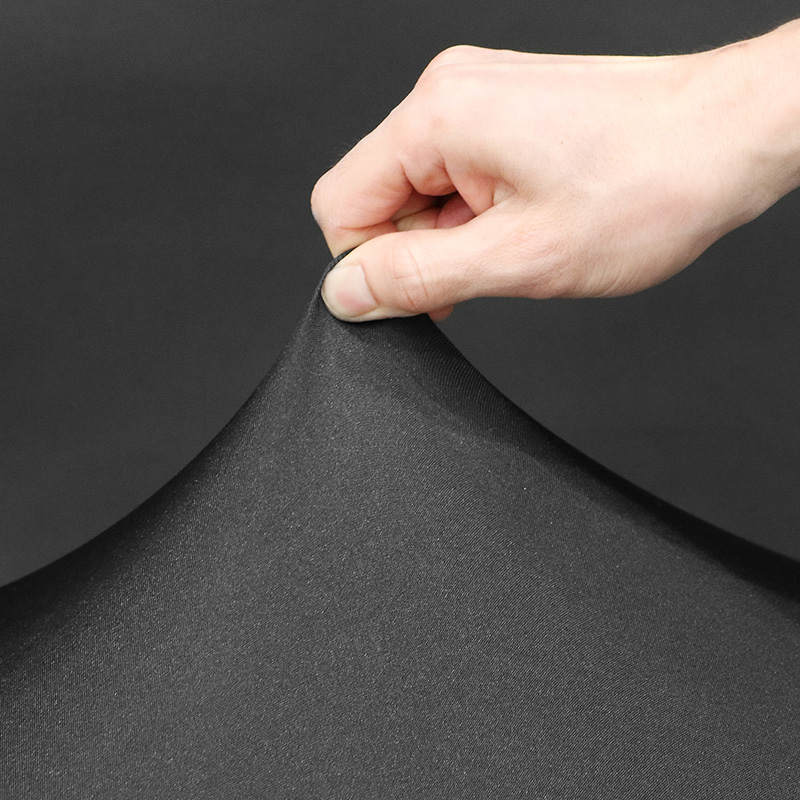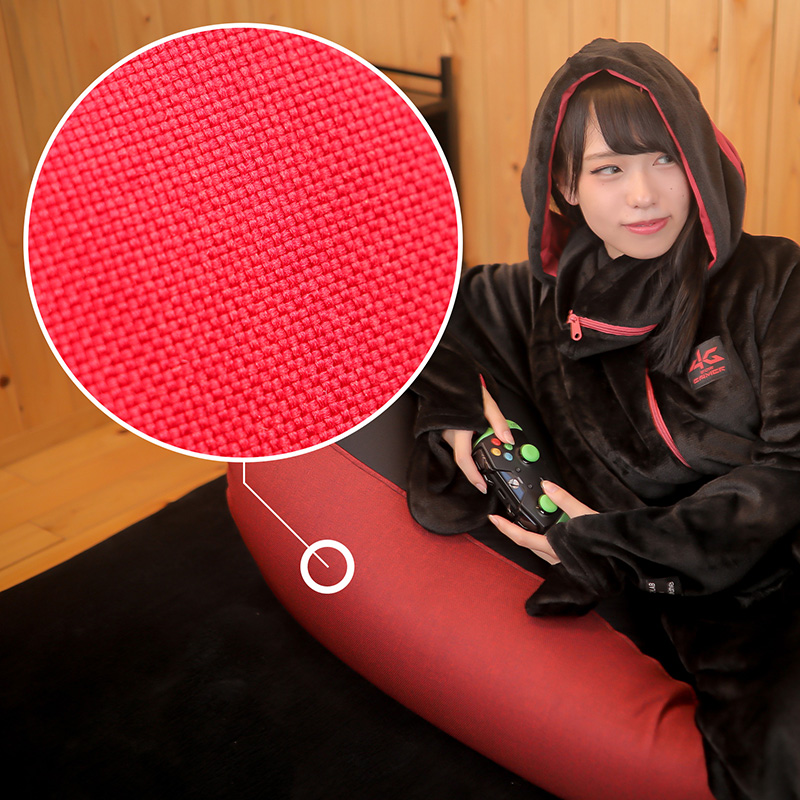 It Will Completely Envelop Your Shoulders
The cushion is shaped like a strawberry so it's wider on top to envelop your shoulders to make it easier to hold your phone or a controller.
Supports All Gaming Postures
Face-up, face-down, on your side...this cushion will comfortably support any posture you may take to game in.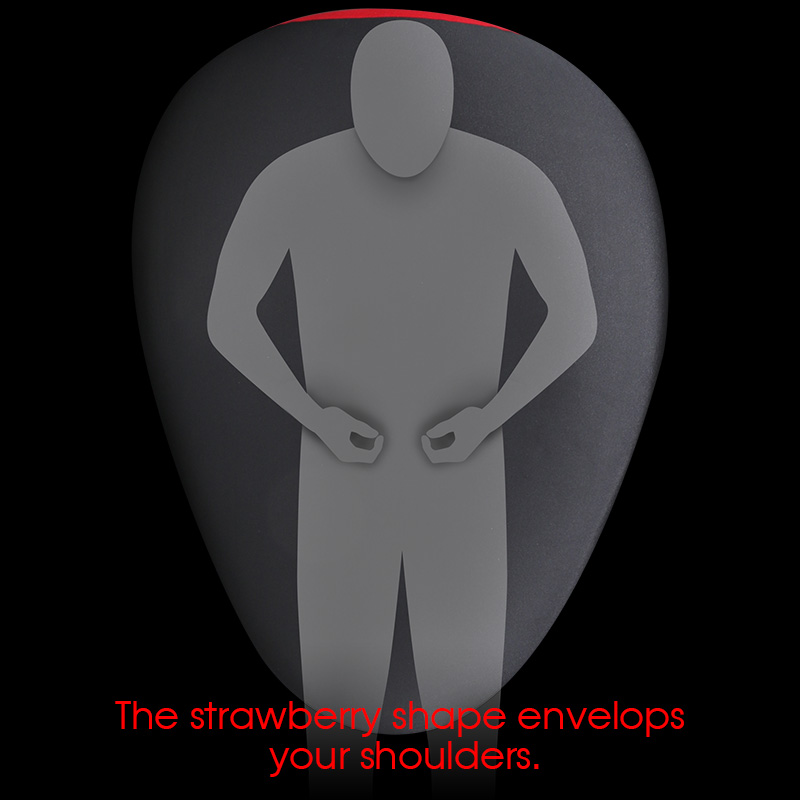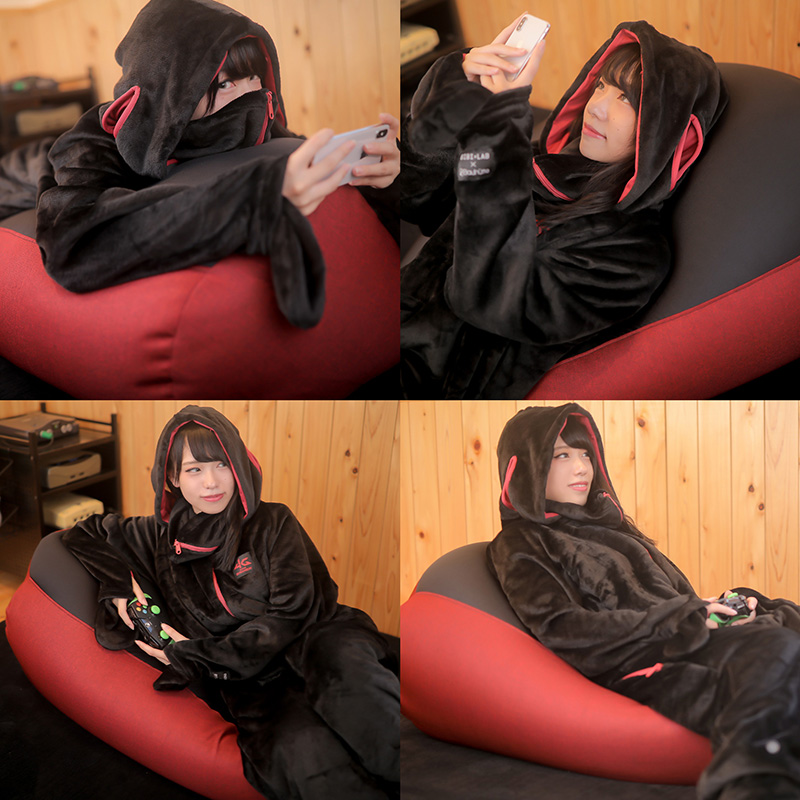 Ninja Onesie
By using the Gaming Suit Ninja Onesie, you can fully enjoy gaming in the winter in comfort and style.
Roomy Bed Rug
This sofa is perfect with the Roomy Bed Rug.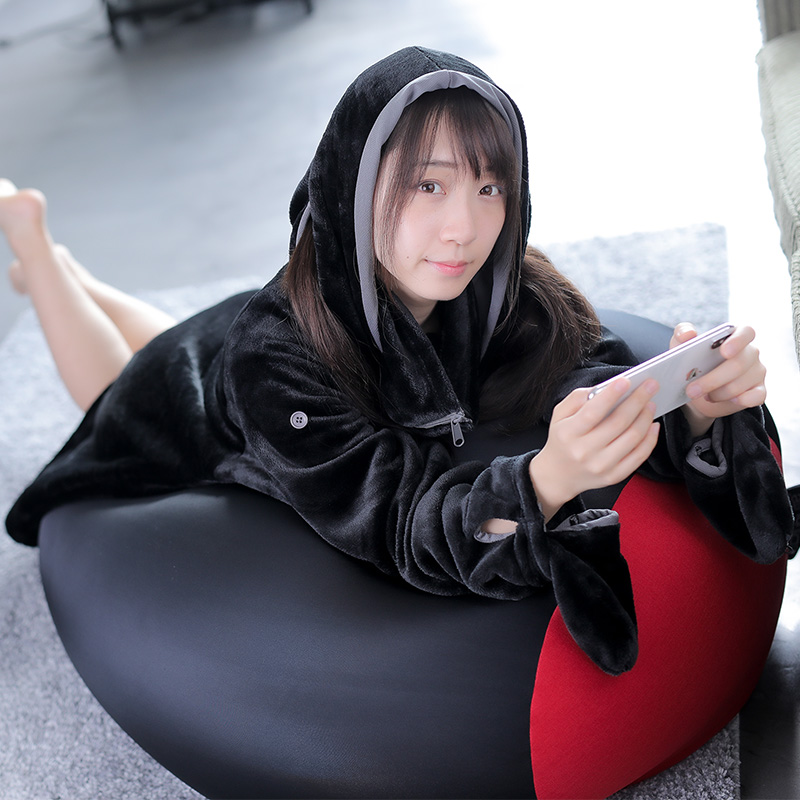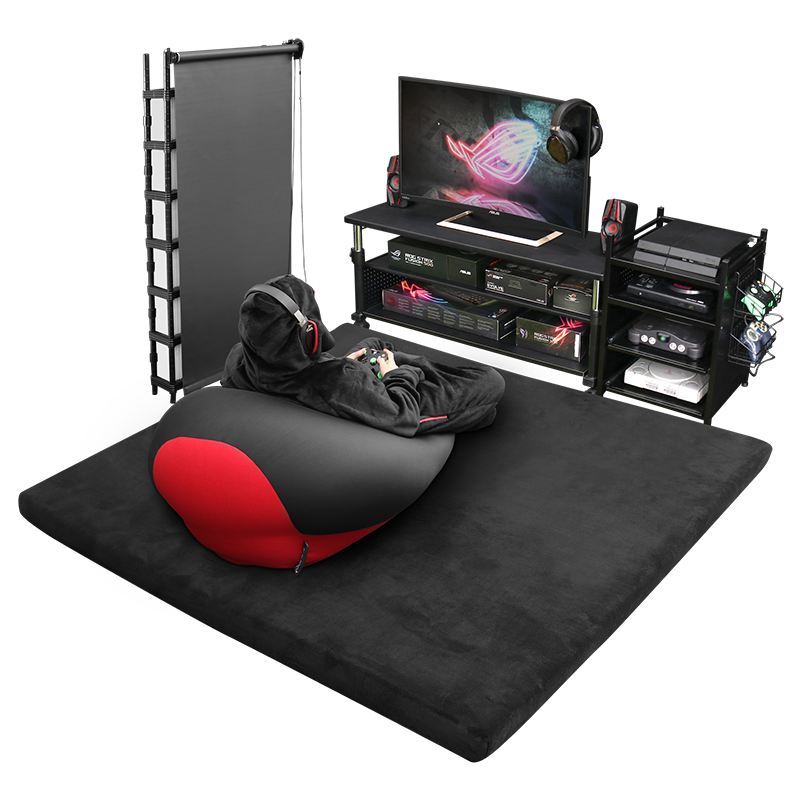 SPEC
Color
BK:black
RD:red
Size
approx. 72 × 64 × 68cm
Weight
approx. 5.5kg
Components
Shrinking Material:polyester 88%, polyurethane 12%
Non-shrinking Material:polyester
Inner Material:Polystryene
MSRP
Varied
JAN Code
BHB-180-BK:4589946141764
BHB-180-RD:4589946141771
SIZE
*Proof of quality stickers on some products may differ from the above measurements. The measurements on the product page are more accurate than those on your product.
*The sizes written are control sizes. Depending on the individual and the way the product is assembled, measurements might differ slightly.