CONCEPT
A Table with Storage that Can Be Placed by Your Pillow
This is a headboard that can be added to your current bed.
You can place items that easily get lost
— like your smartphone, remote controls, or your glasses —
right near your pillow, or use it to store bedding.
You can also use it to display your favorite plushies or keep it as a storage space
between your bed and wall for items you regularly stock up on.
FEATURES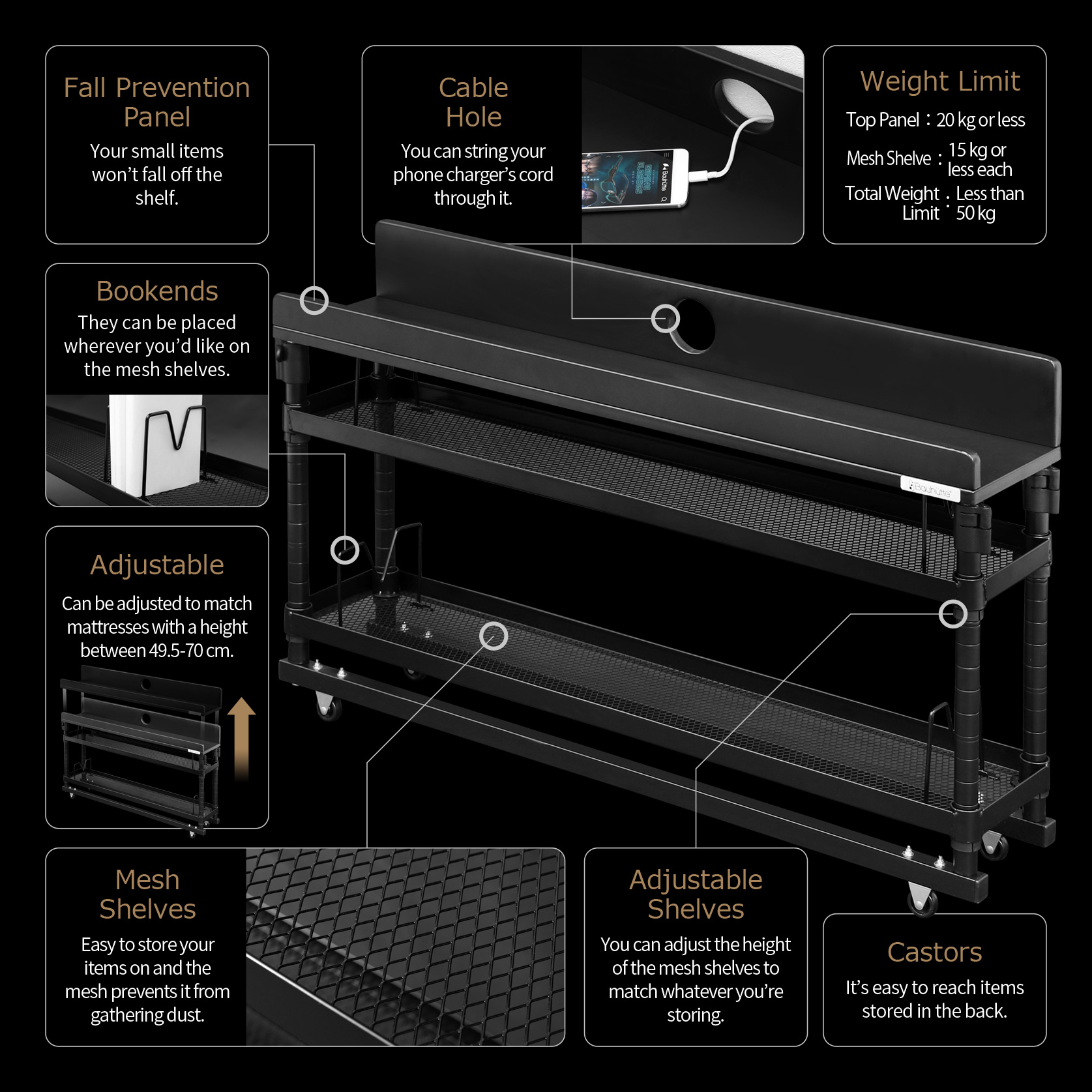 Point ① The Castors Make It Useable as a Drawer
Most headboards with storage don't have castors,
which makes it difficult to get anything stored deep within.
Bauhutte's headboard has castors so it's easy to move.
You can smoothly pull your items in and out of their storage spots.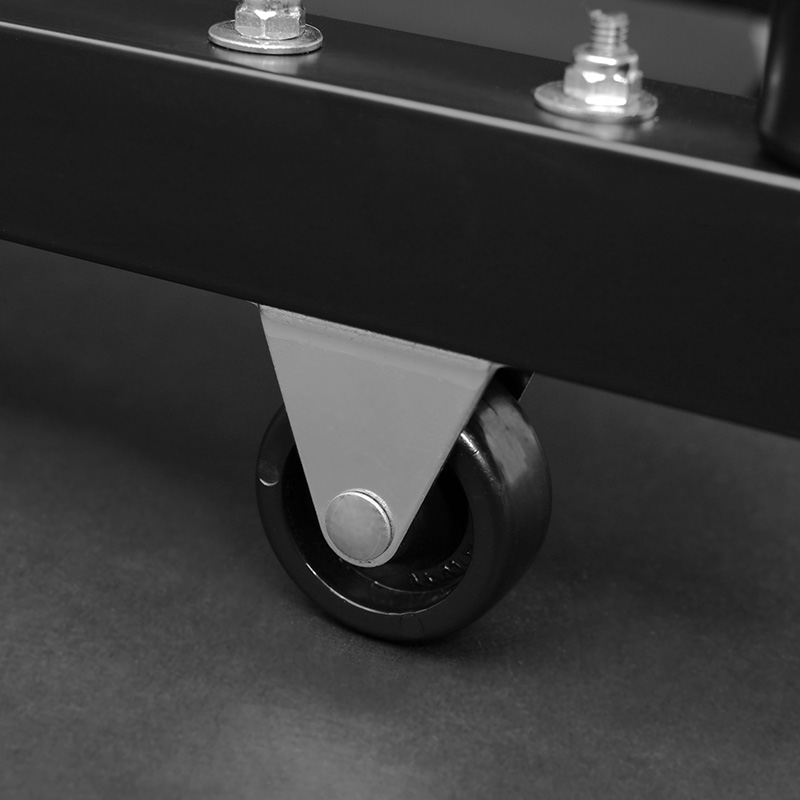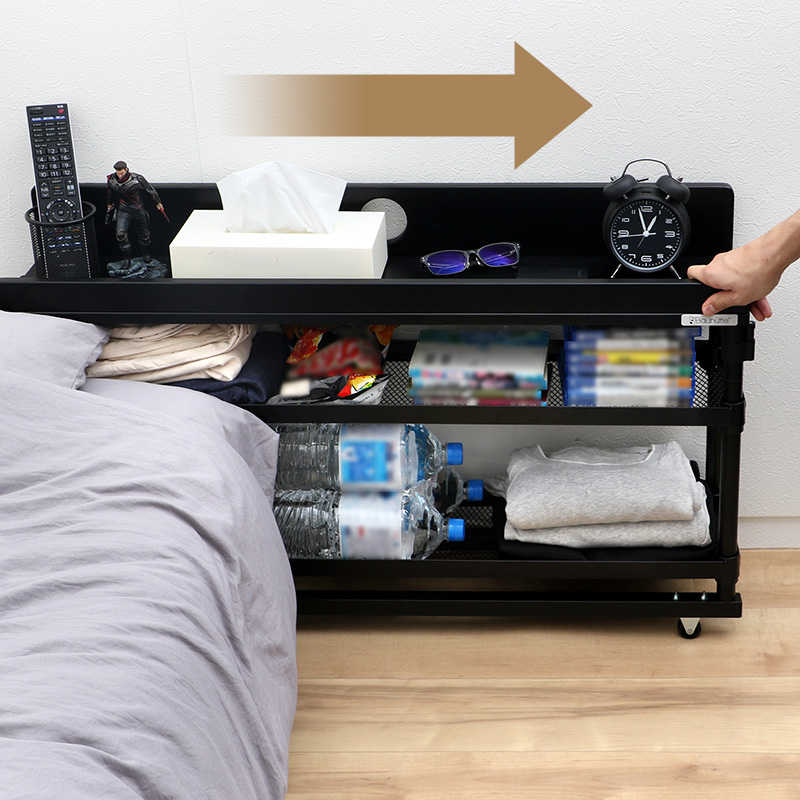 Point ② You Can Match the Height to Your Bed's
You can adjust the height of the top of the shelf freely.
・So your pillow doesn't slide off
・So you can display your plushies in the best way
・So it's easier to store items
Please adjust the height of your headboard according to your bed's height or whatever is easiest for you.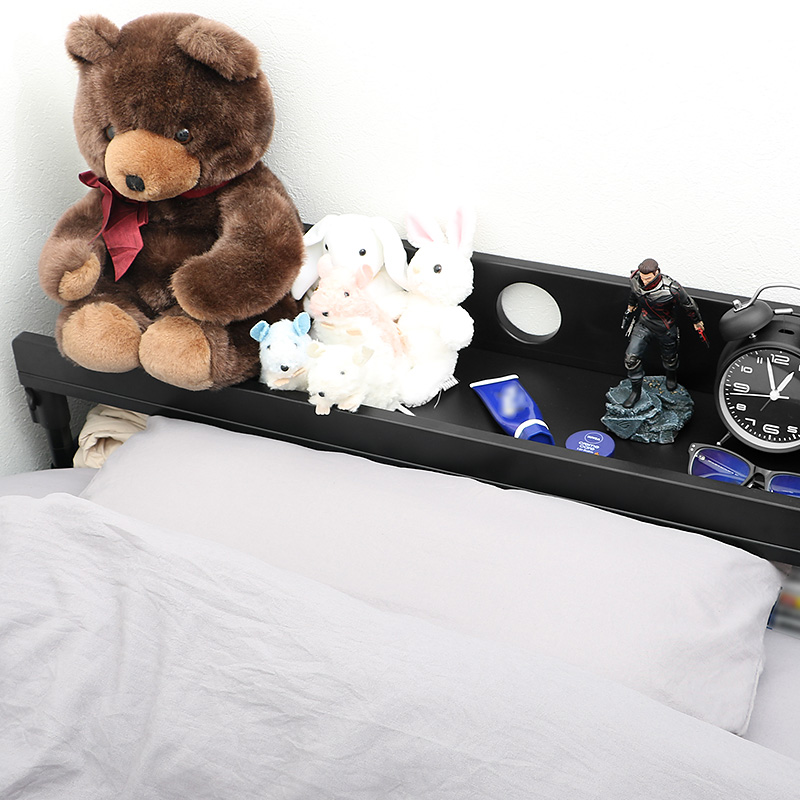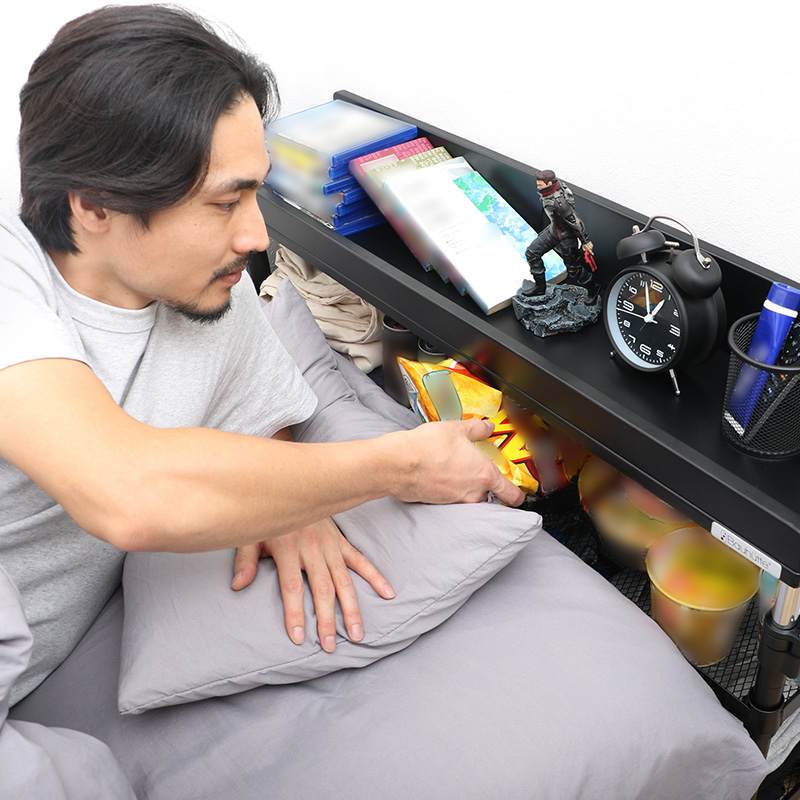 Adjustable
You can adjust the top of the headboard between 49.5-70 cm. Because it's freely adjustable, you can set it at the precise height you wish.
Mesh Shelves
We use a fine mesh for the shelves so it's harder for dust to collect on them. Compared to regular mesh or perforated shelves, the mesh is extremely fine, so it has the bare minimum of surface area where dust can accumulate.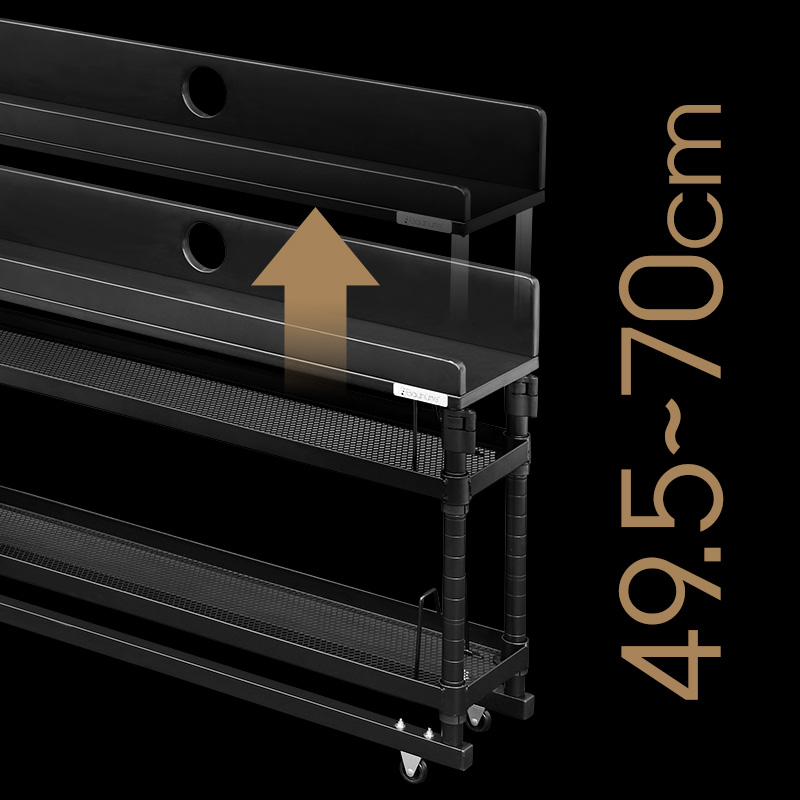 Adjust the Height
of the Mesh Shelves
You can freely adjust the height of the shelves like a regular steel rack. Please choose the height that fits whatever you'd like to store.
Fall Prevention Panel
This was planned to prevent your smaller items from falling off. This will lessen the chance of remote controls falling on your face or the loss of smaller items, like eye drops.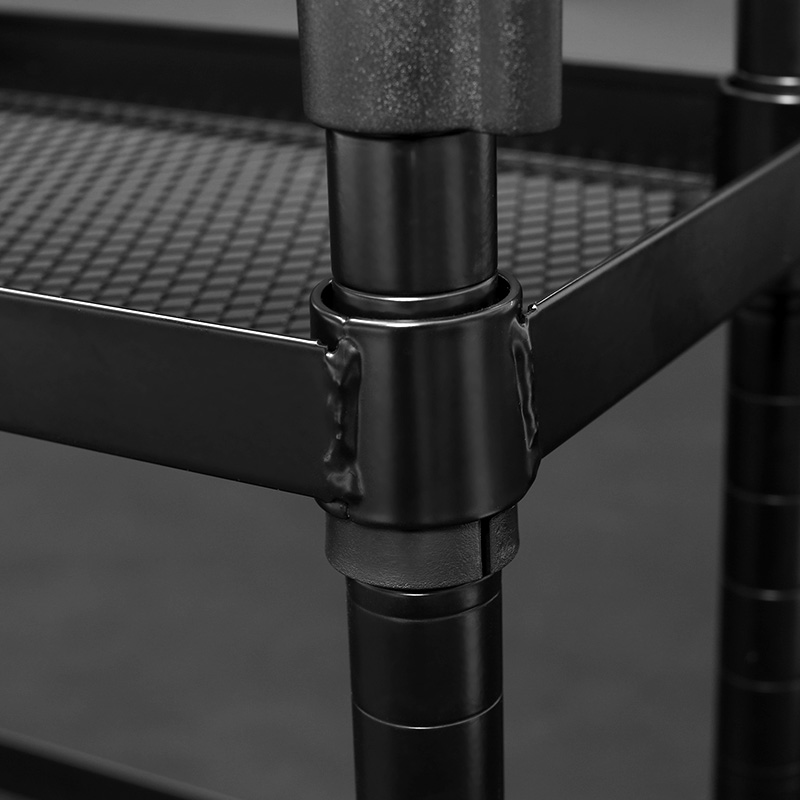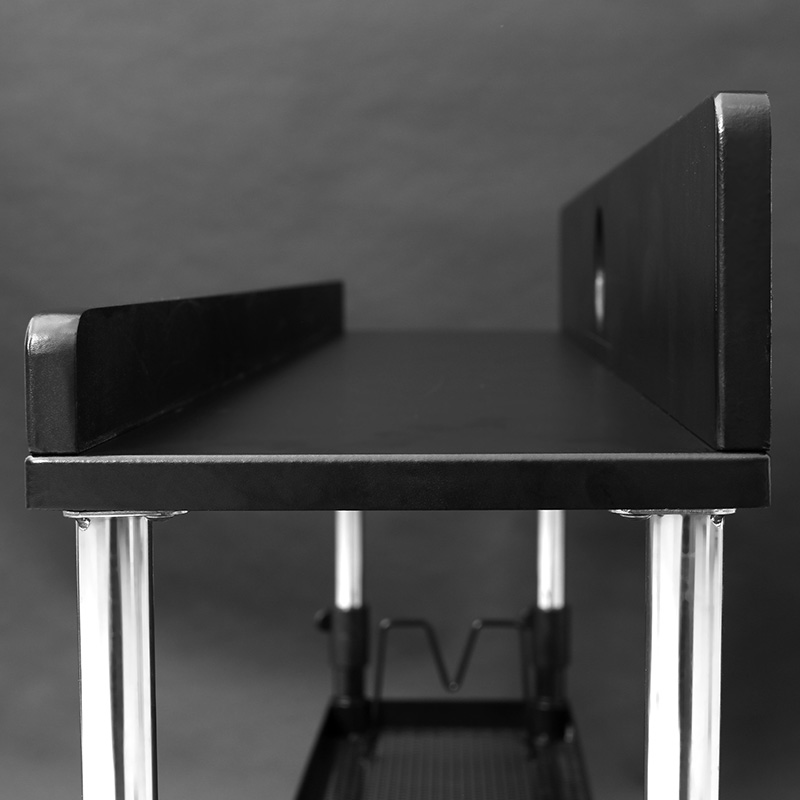 Bookends
This headboard comes with 4 bookends you can attach to the mesh. They're convenient for lining up books or for organizing your items.
Storage for Comic Books
A comic book is roughly 1.5 cm thick, so you can store 120 volumes in this headboard.
*This is only if you don't use the bookends and fill up the entire shelf.
*Please be aware of the maximum weight.
*The image is for illustration purposes.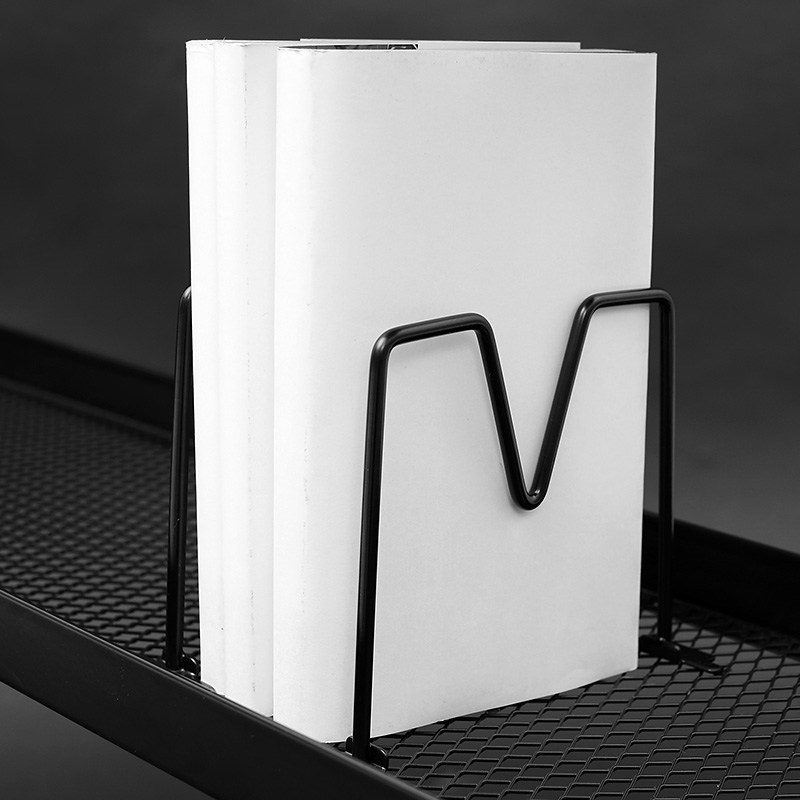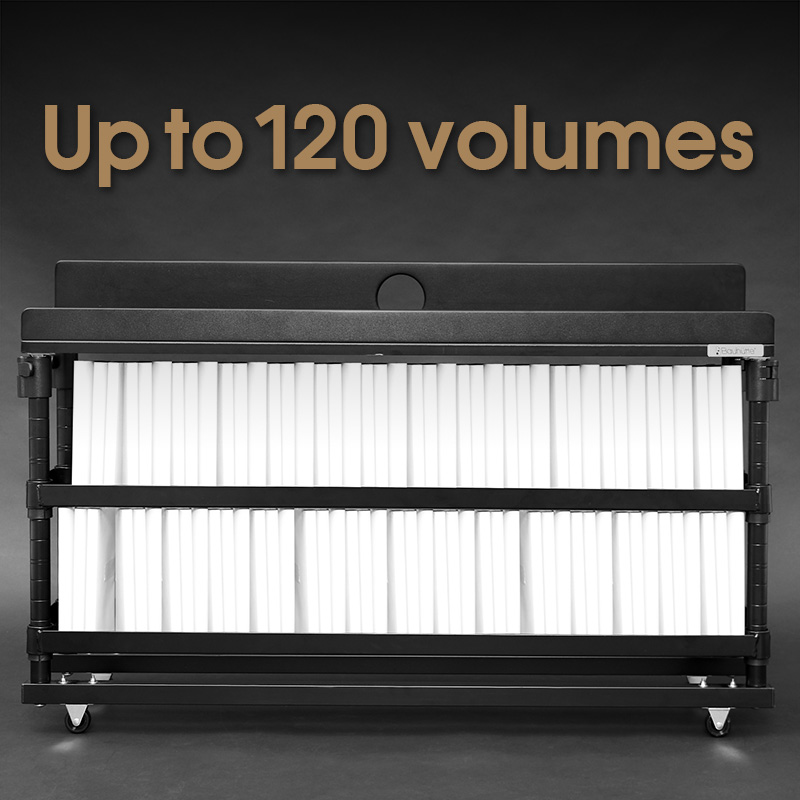 Turn Your Bedside into
an Accessories Holder
It's very convenient to have items you use often -- like your phone, remote controls, or your glasses -- nearby up until you go to sleep. If you put them by your pillow, they get tangled in your sheets and get lost...so this reduces the chances of that happening.
You Can Use
It as a Plushie Rack
It's recommended to use this headboard to display your favorite plushies or figures. You can go to Dreamland surrounded by your beloved characters.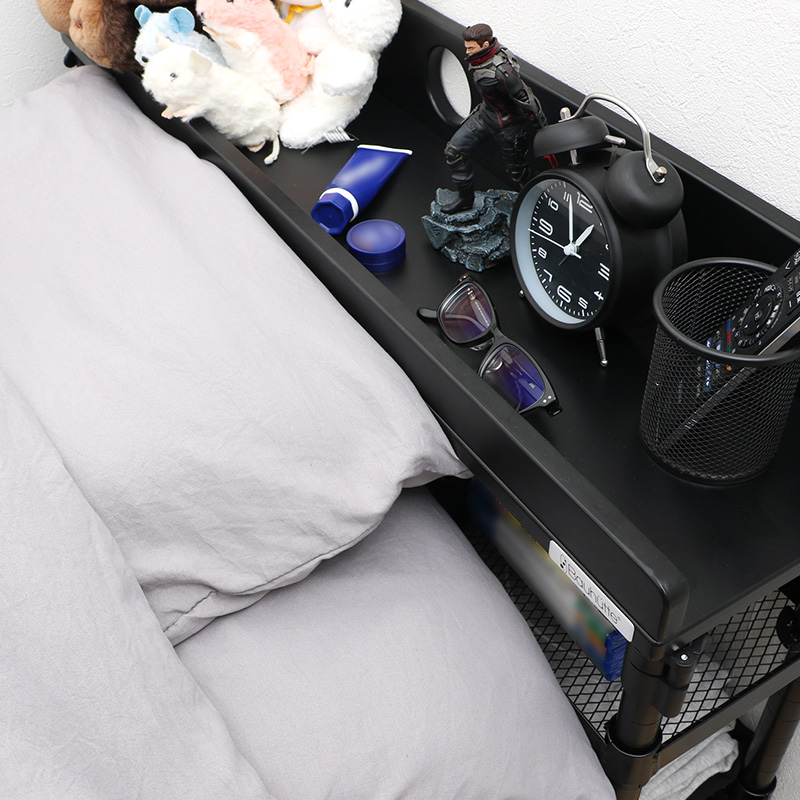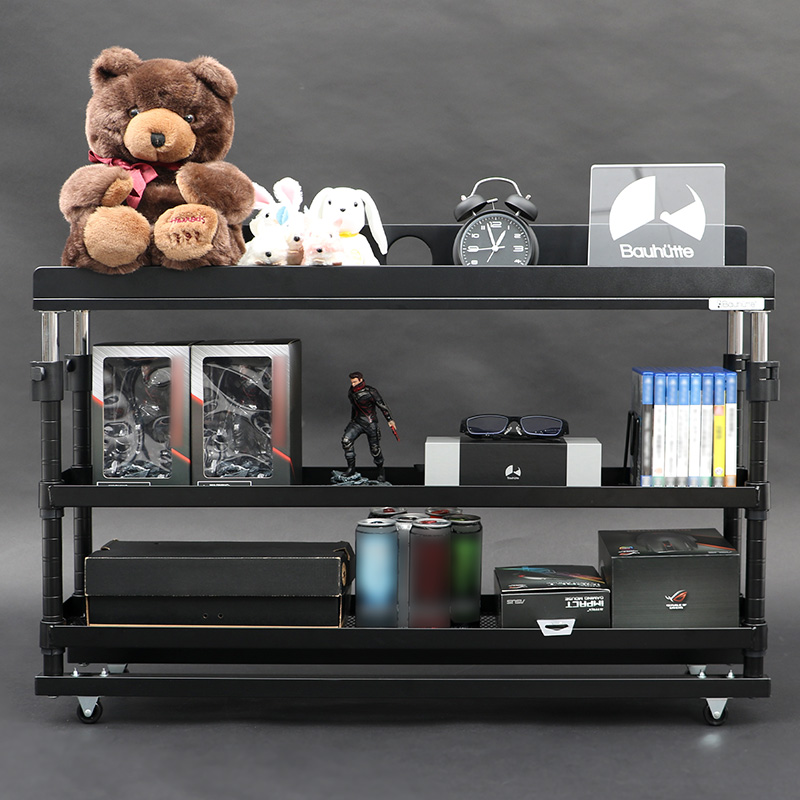 To Store Clothing or Large Items
You can neatly store pajamas or sleep shirts, stocks of items like tissues or water, or even empty boxes for electronics.
Weight Limit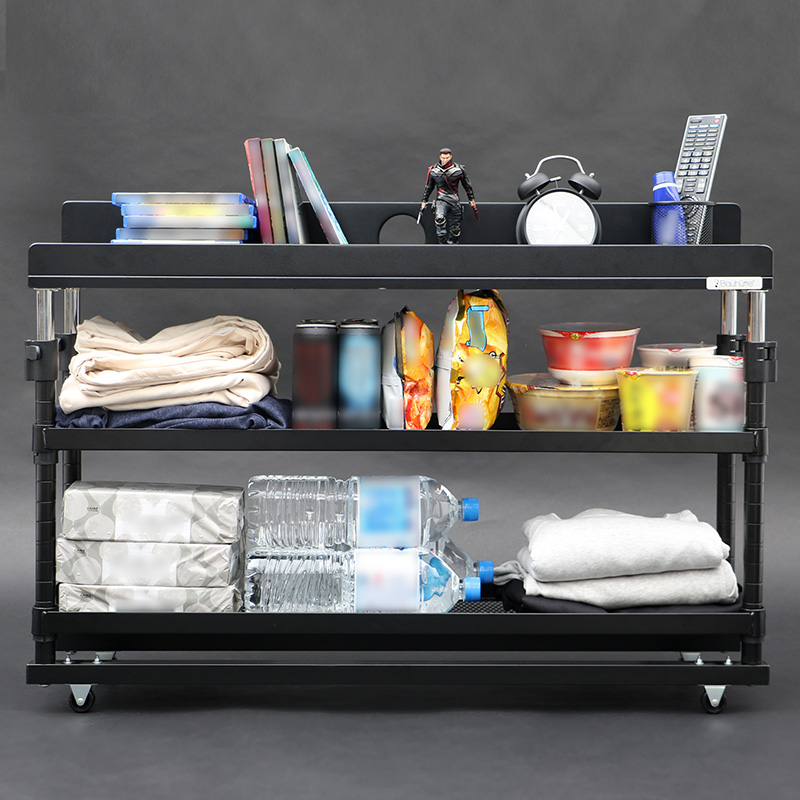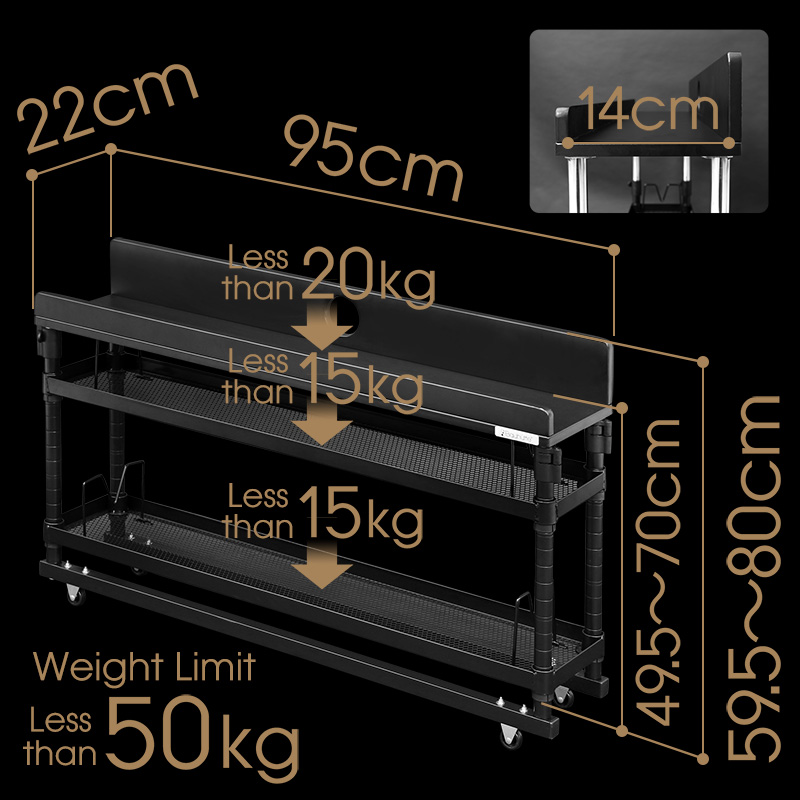 SPEC
Color
black
Size
Width 970mm × Depth 220mm × Height 595~800mm
Weight
9.0kg
Surface Finish
mesh basket, pole:epoxy powder coating
Weight Limit
tabletop:20 kg or less
mesh shelf board: 15 kg or less each
Total Weight Limit:Less than 50 kg
Material
mesh basket, pole:steel
tabletop:MDF
MSRP
Varied
JAN Code
4589946141719
Please do not place hot vessels, like heated pots, kettles, or hot mugs, directly on it. This might result in a change in the color or shape of the product. Please lay a pot stand or coaster on the table before placing such items on it.
SIZE
*Proof of quality stickers on some products may differ from the above measurements. The measurements on the product page are more accurate than those on your product.
*The sizes written are control sizes. Depending on the individual and the way the product is assembled, measurements might differ slightly.