SERIES
*Click the color buttons to change product colors.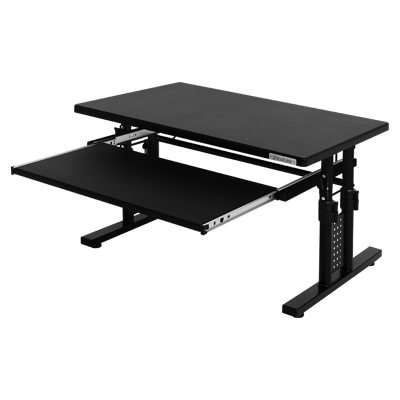 70 cm (27.6 in)
BHD-700L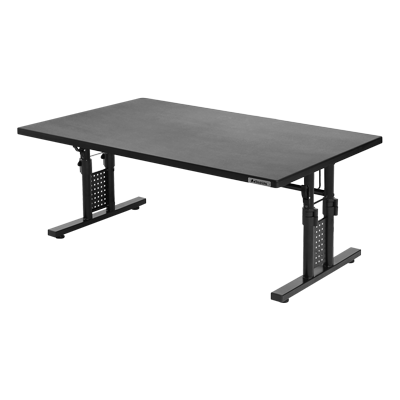 100 cm (39.4 in)
BHD-1000L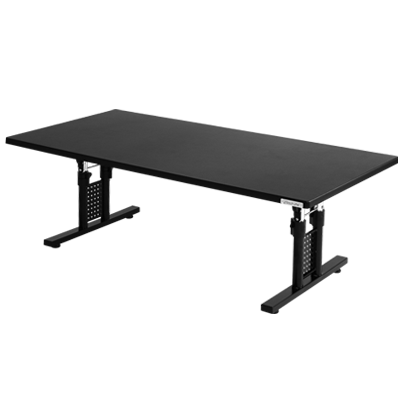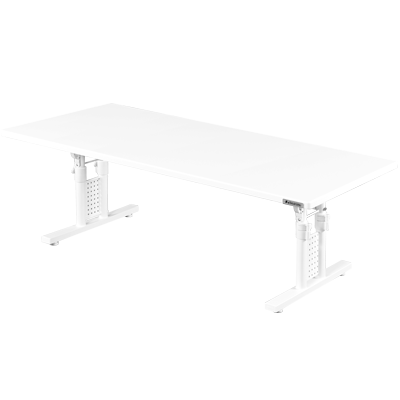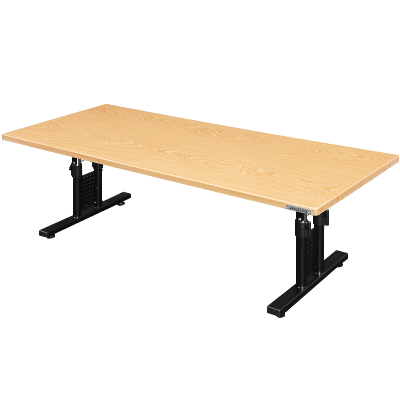 120 cm (47.2 in)
BHD-1200L
FEATURES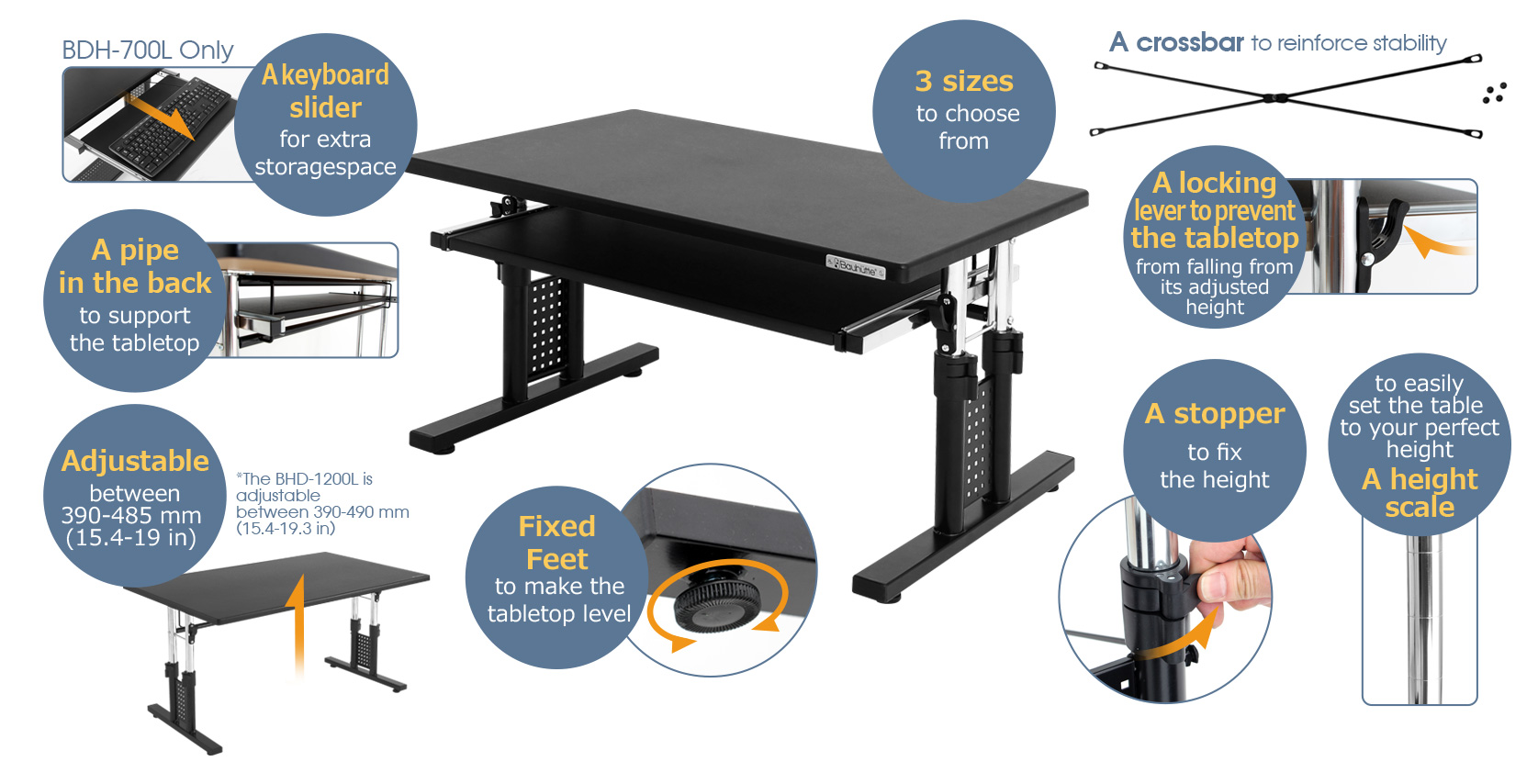 Height can be adjusted between a range of 9.5 cm (3.7 in)
Most Japanese low tables have a height of 38-40 cm (14.9-15.7 in), but the Adjustable PC Desk Series has an adjustable range of 9.5 cm (3.7 in) between 39-48.5 cm (15.4-19.1 in). If you choose to sit in a large floor chair meant for gaming, you'll still be able to leisurely stretch out your legs with this desk.
Wide Type
The Low Desk is characteristic for its wide workspace of 120x55 cm (47.2x21.7 in) for the BDH-1200L and 100x60 cm (39.4x23.6 in) for the BDH-1000L. This desk is perfect for a gaming setup when matched with a gaming chair.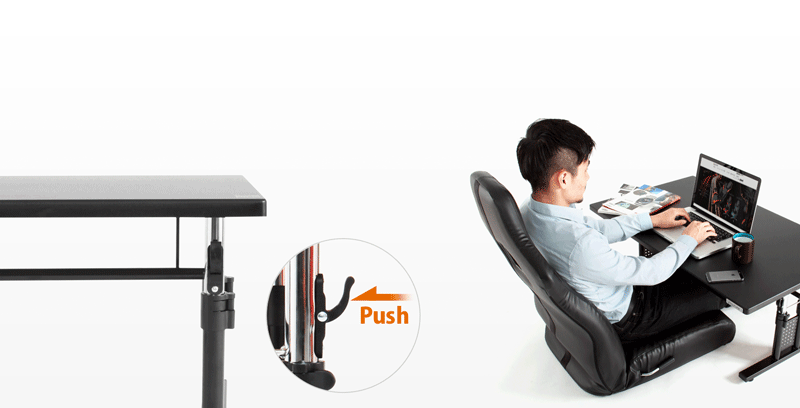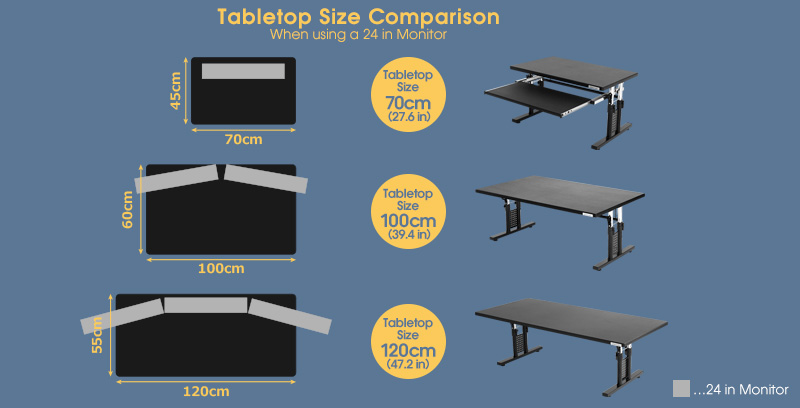 Built to be Stable
One of the major reasons to choose a low desk is its stability. This Low Desk uses four parts for stability so it's as stable as possible.
*The crossbar may get in the way if you want to stretch your legs out. It doesn't have any effect on how much weight the desk can bear, so you can leave it out if you don't mind the desk wobbling a little bit.
Use More of Your Room
Compare the use of this desk to a room using the C Desk with an office chair. The horizontal size of these layouts is almost the same, but don't you think the Low Desk with a floor chair seems to take up less space? Low desks often match the height of the other furniture in the room, so it doesn't seem oppressive.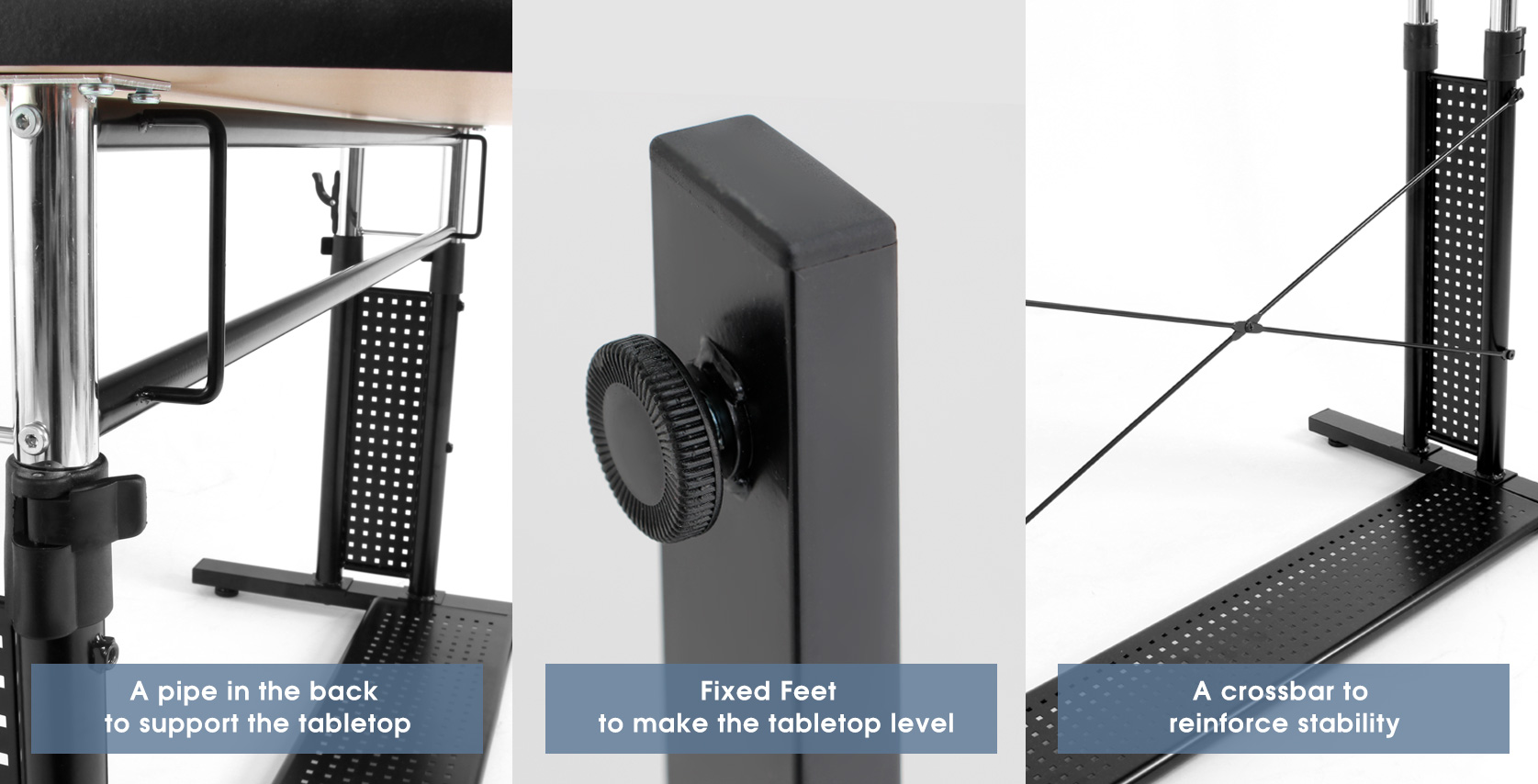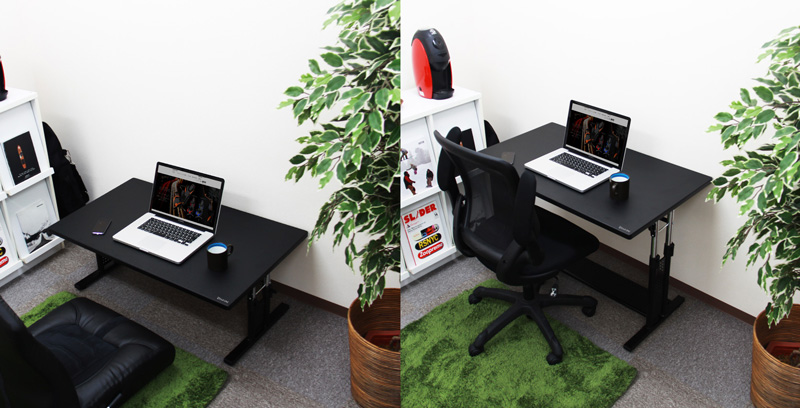 SPEC
Color
BK : Black
WH : White
WD : Wood
Size
BHD-700L:
Width 700mm × Depth 450mm(450~725mm) × Height 390mm(390~485mm)
BHD-1000L:
Width 1000mm × Depth 600mm × Height 390mm(390~485mm)
BHD-1200L:
Width 1200mm × Depth 550mm × Height 390mm(390~485mm)
【keyboard slider 】
BHD-700L : Width 400mm × Depth 300mm
Weight
BHD-700L:11.25kg
BHD-1000L:13.1kg
BHD-1200L:13.65kg
Components
tabletop : laminated fiberboard
desk legs : metal(steel)
Surface Finish
tabletop : PVC resin
coated part of the legs : epoxy powder coating
plated part of the legs : chrome plating
Weight Limit
40kg
MSRP
Varied
JAN Code
BHD-700L:4589946136609
BHD-1000L:4589946134216
BHD-1200L:4589946138207
BHD-1200L-WH:4589946143485
BHD-1200L-WD:4589946143478
*Please do not place hot vessels, like heated pots, kettles, or hot mugs, directly on it. This might result in a change in the color or shape of the product. Please lay a pot stand or coaster on the table before placing such items on it.
SIZE
*Some products have labels displaying different measurements from this page. Please note that the sizes on this page are the accurate ones.