CONCEPT
An Instantly Detachable Headphone Hanger
This is our headphone hanger & game controller stand that
you can place on a metal shelf or the legs of any desk in Bauhutte's Adjustable Desk Series.
With this, you can now find a home for those headphones and controllers that always seem to be left on your desk
and keep them in a place where they're always within reach.
It's so convenient as you can instantly detach
and attach it while keeping your desk neat and tidy.
FEATURES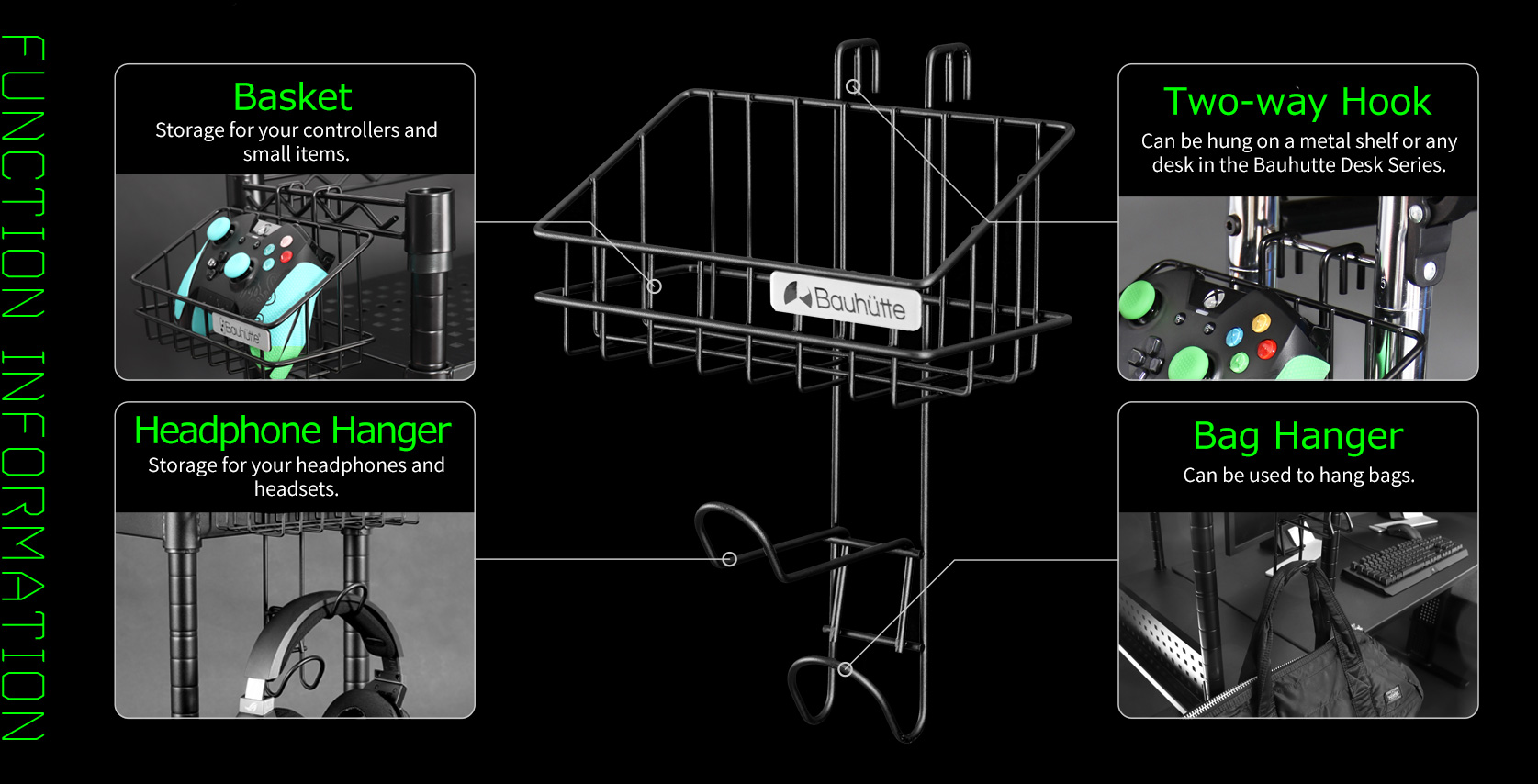 Ideas for Use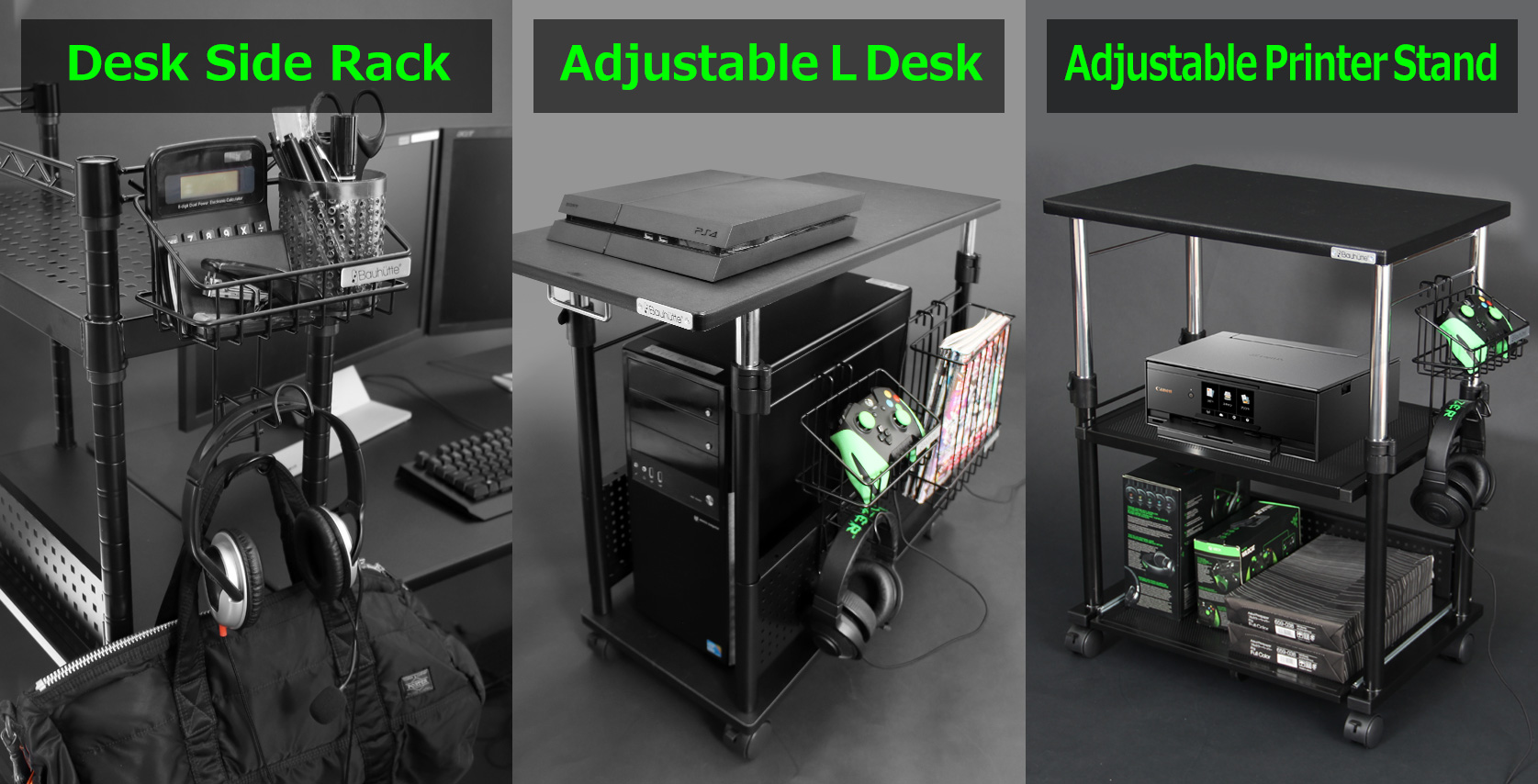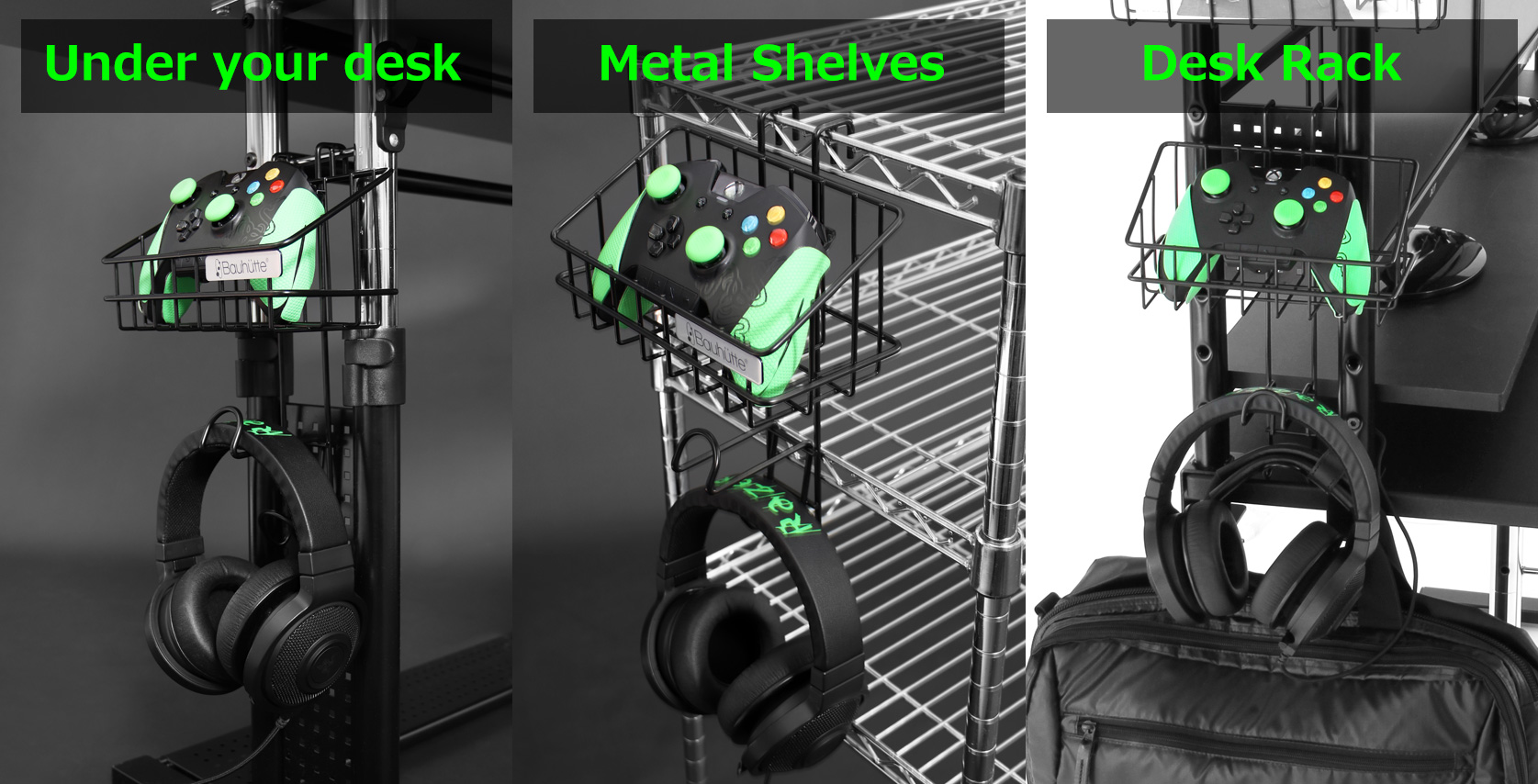 Instantly Detachable
For gamers, headsets and controllers are the most frequently used tools. Keep yours within arm's length so you can reach for them at any time.
Keep Your Desk Neat
The Headphone Hanger will allow you to store your headphones and controllers without leaving them on your desk, thus keeping it neat and tidy.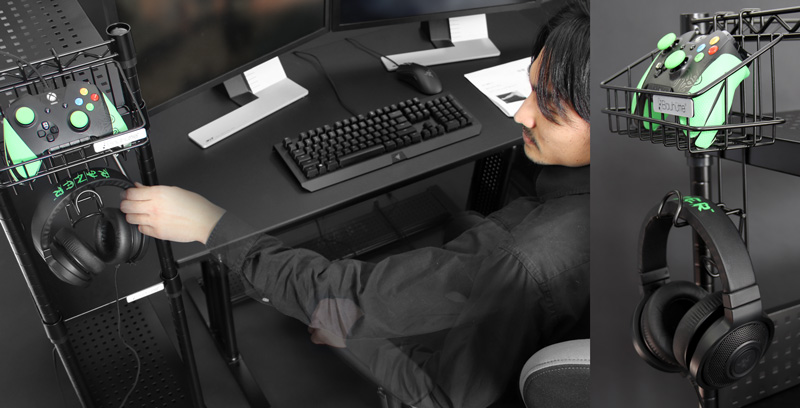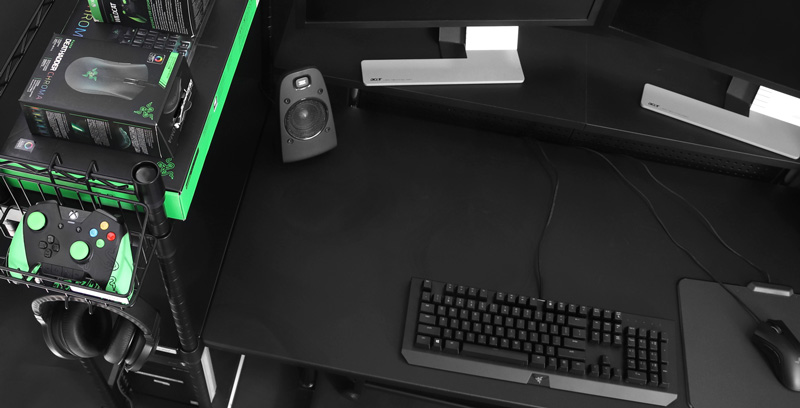 Big Enough for Controllers
The basket was designed to be big enough for most controllers to fit.
*Before purchasing, please double-check the measurements with the size of your controllers.
Hook Design
The hooks for the basket have been designed specially so that you can attach the hanger to any desk in the Adjustable Desk Series securely. Please use the different hooks depending on what kind of furniture you're attaching it to.
Hook 1: Metal shelves, Desk Rack, Desk Side Rack
Hook 2: Gaming Desk, Standing Desk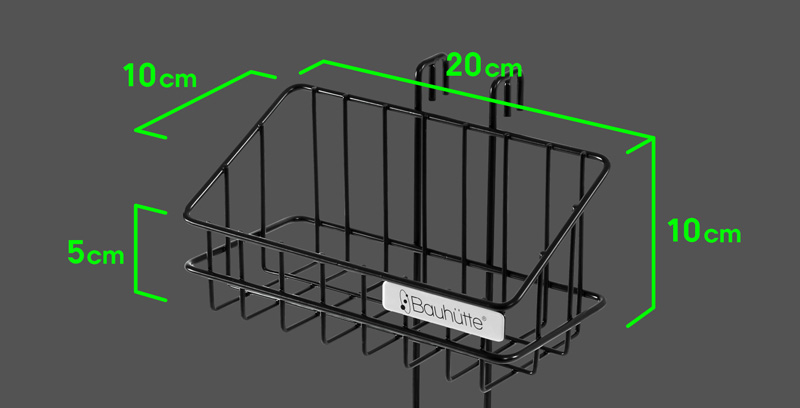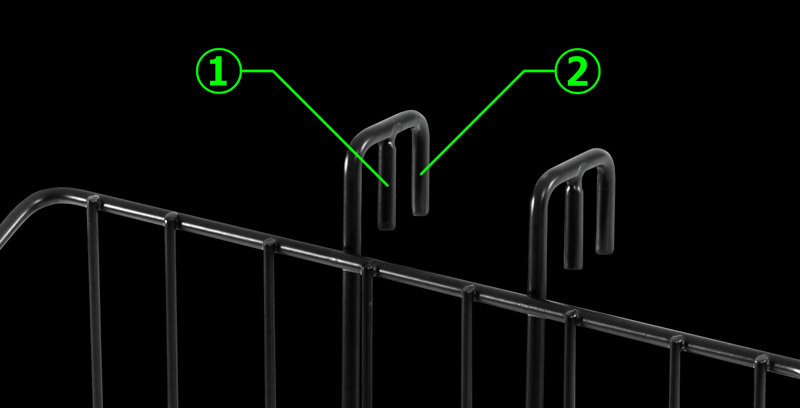 SPEC
| | |
| --- | --- |
| Color | Black |
| Size | Width 200mm × Depth 130mm × Height 284mm |
| Weight | 0.35kg |
| Components | steel |
| Surface Finish | epoxy powder coating |
| MSRP | Varied |
| JAN Code | 4589946138375 |
SIZE
*Proof of quality stickers on some products may differ from the above measurements. The measurements on the product page are more accurate than those on your product.
*The sizes written are control sizes. Depending on the individual and the way the product is assembled, measurements might differ slightly.