CONCEPT
If you're hungry, you can't game.
In order to perform to your best ability in a battle,
you will always need to be properly hydrated and have enough energy
so that your stamina can be restored.
The wagon has a drink holder so that
you can comfortably hydrate yourself while gaming.
It can also hold your beverage securely between sips
and prevent the tragedy of your beloved equipment
being drenched in spilled drinks.
The center basket has been made into a drawer.
We have designed it so that you can very quickly and easily
pull out a drink or snacks while you're gaming.
Like this, you can replenish your energy levels
in an instant so that you're ready to take on the next challenge.
Stock your energy wagon up to the brim and let us charge on to face the battlefield.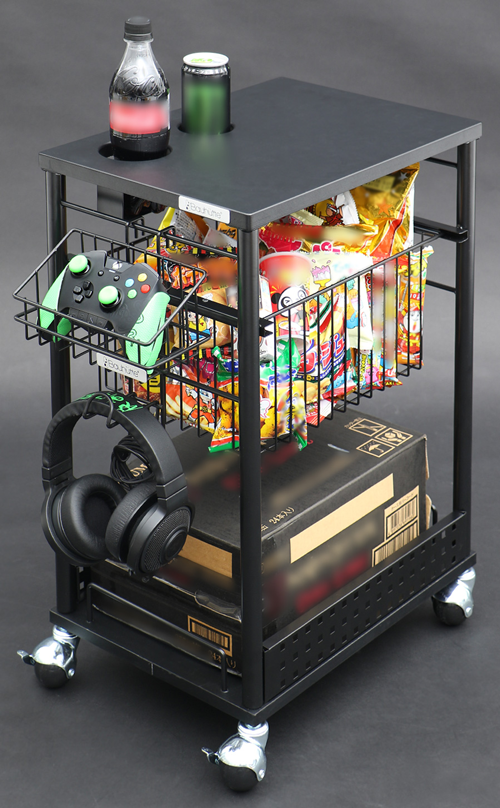 FEATURES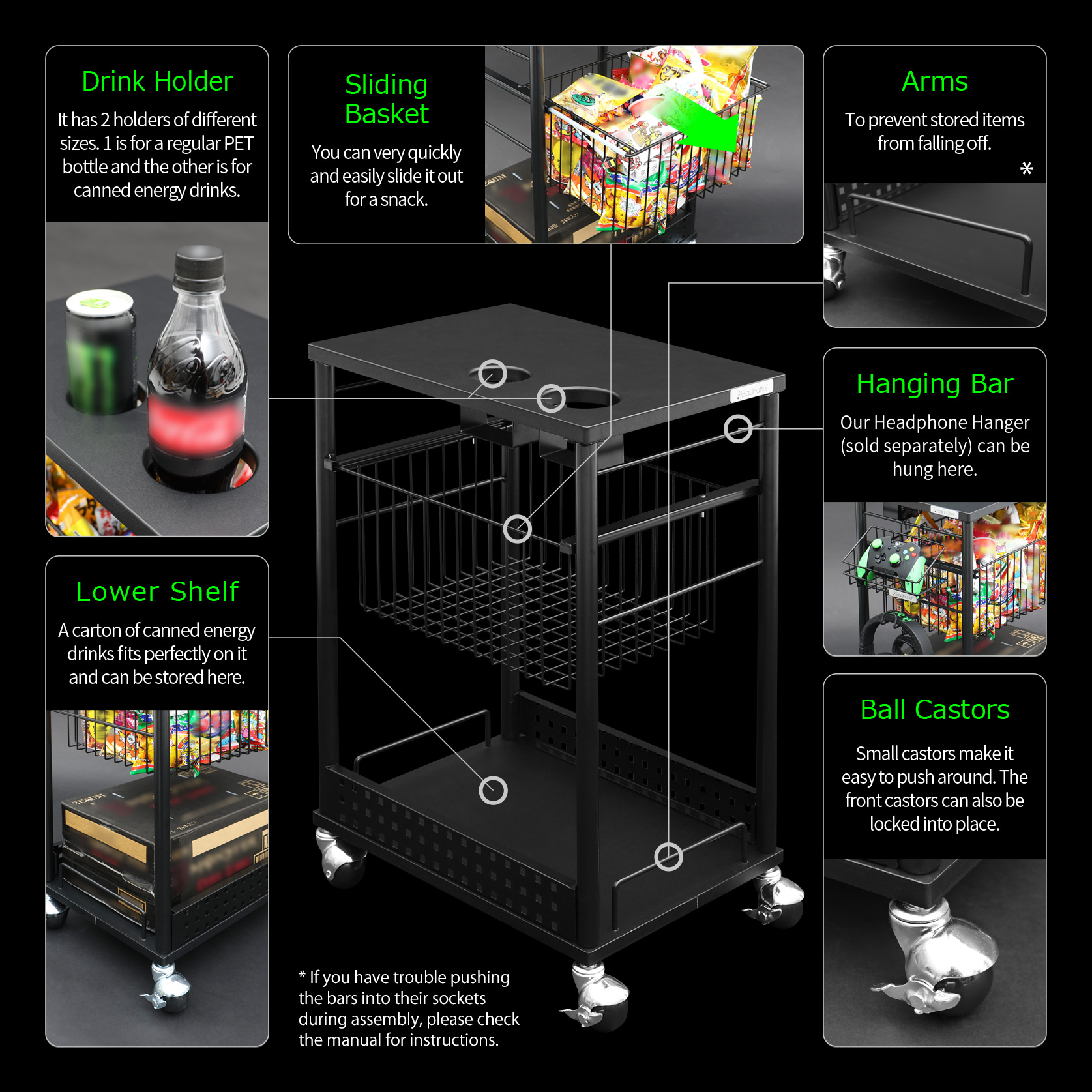 Canned Energy Drink Storage
As a companion to long hours of gaming,
there's one thing that you absolutely cannot lack: a stock of energy drinks.
We often want to have our drinks on our desks within arm's length
so that we can easily reach them and take a sip while gaming.
However, there's always a risk of knocking them over
and having our precious devices covered and drenched in liquid.
To protect your keyboard and mouse while still having your drink nearby,
we recommend preparing a separate place around your desk for your beverages.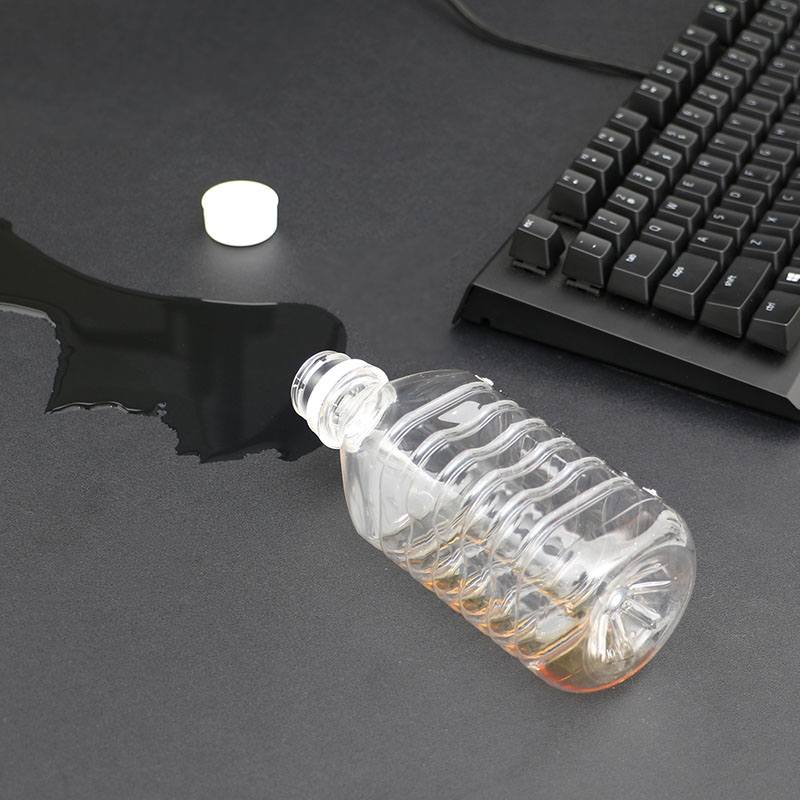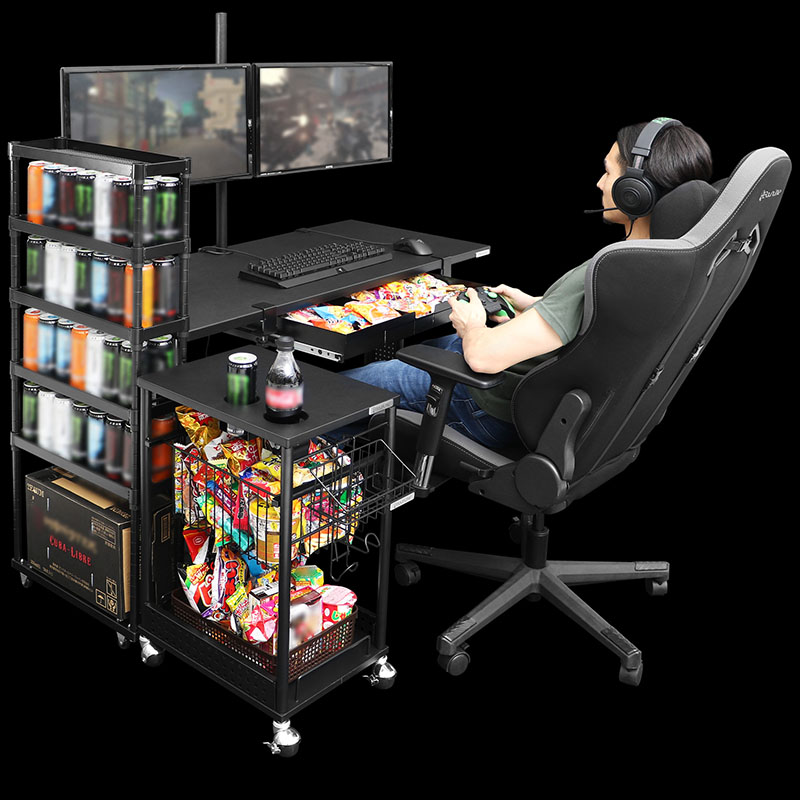 As a Storage Space for Your Food (Snacks)
Apart from staying hydrated, you also need to be well-stocked with food.
With the storage basket that can be pulled out like a drawer,
you can easily and smoothly replenish your energy when you need it.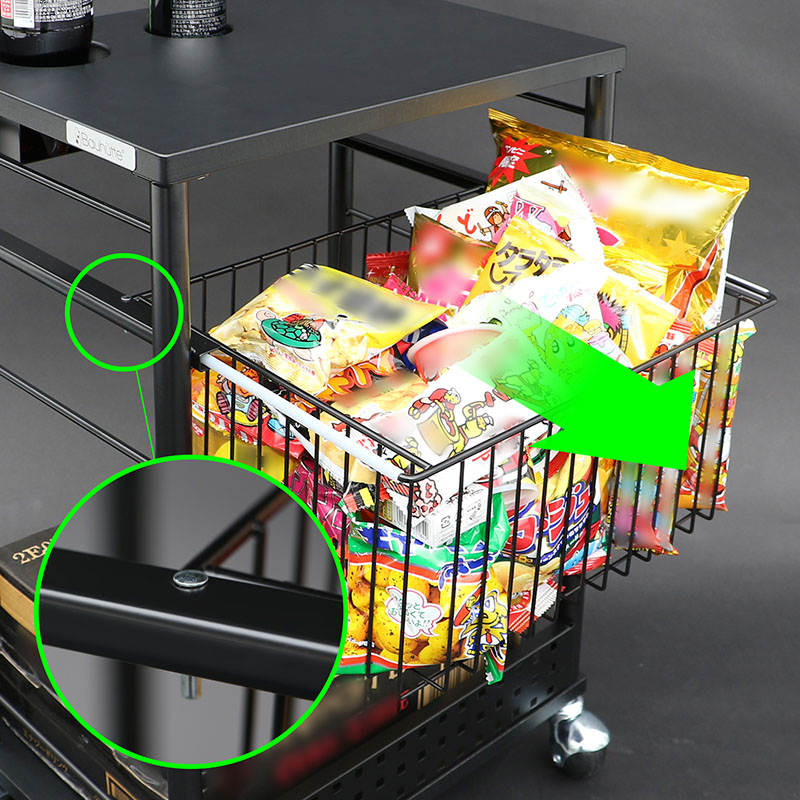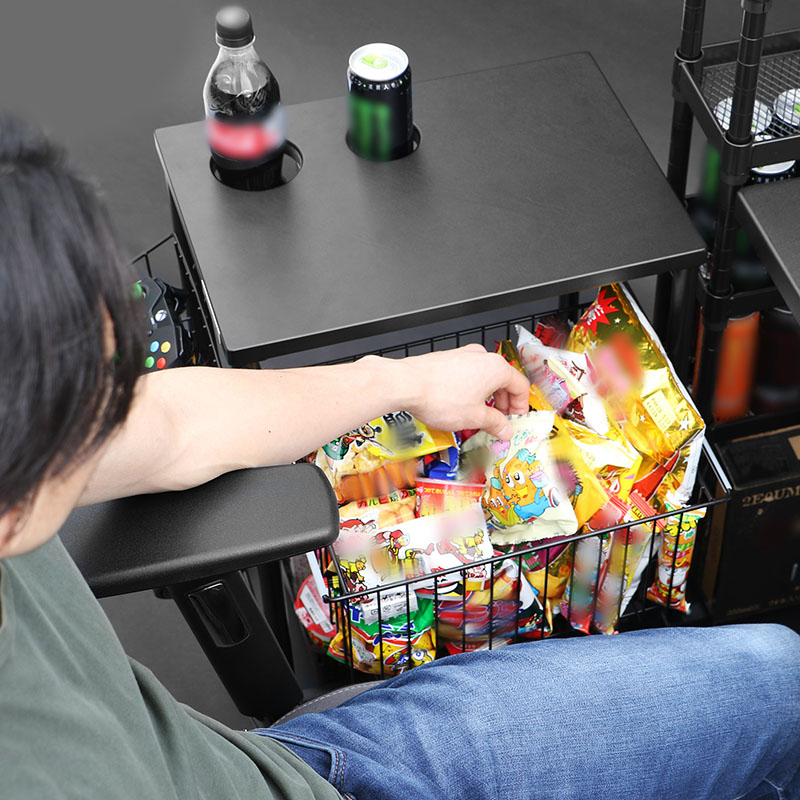 Carton Storage
The lower shelf (internal dimensions 38x26 cm(14.9" x 10.2")) has been designed such
that a standard-sized carton of canned energy drinks can be stored on it.
The perforated sides can be detached so that you can insert or remove a carton smoothly.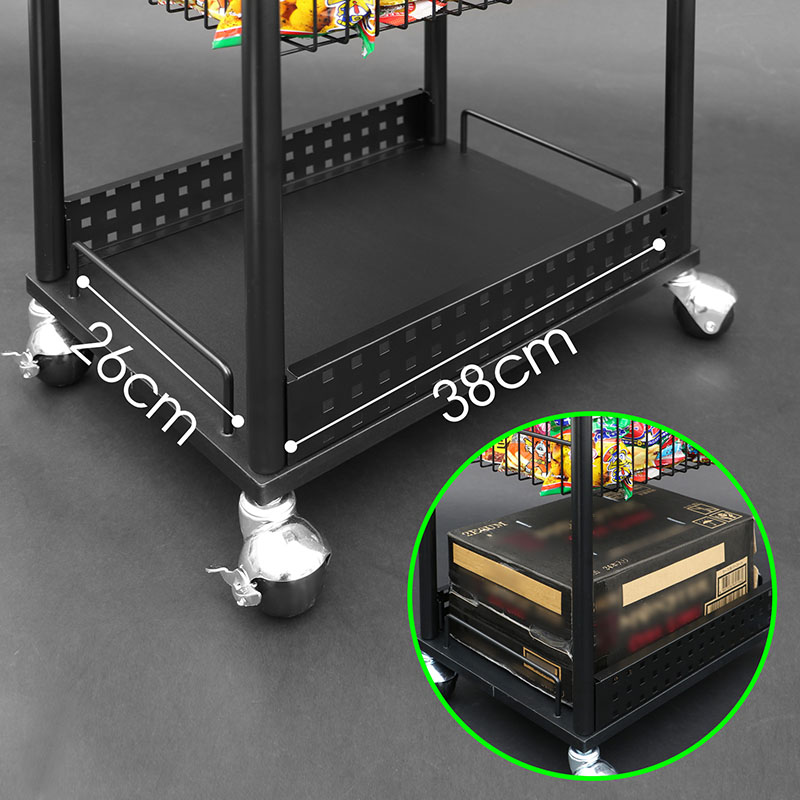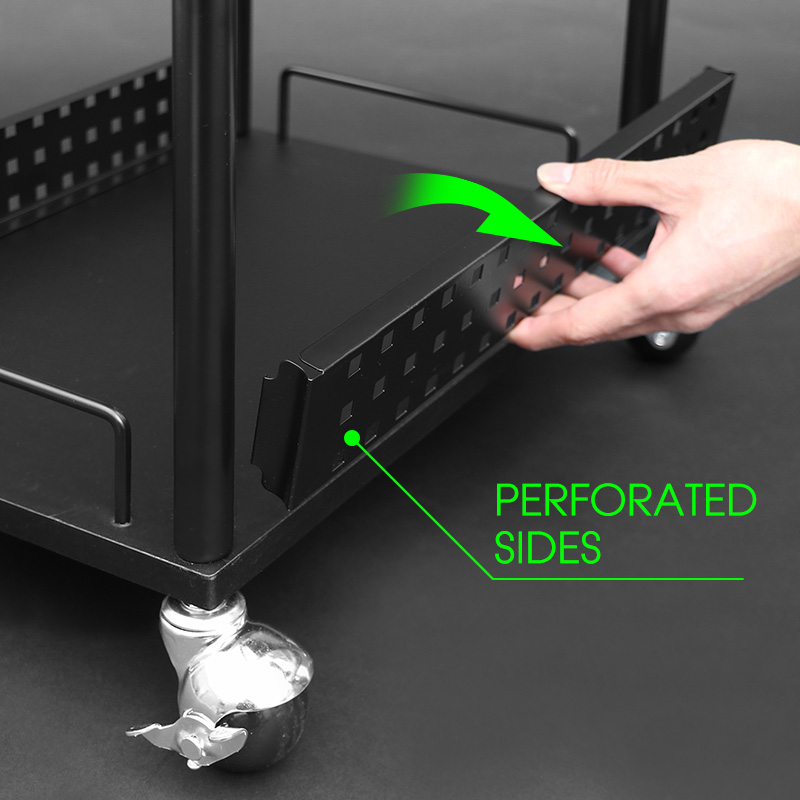 Drink Holder
There are 2 different sized holders for your drinks.
Small (Diameter 65 mm (2.5")): Perfect for regular canned energy drinks
Big (Diameter 80 mm (3.1")): Perfect for 500 ml PET bottles or vacuum-insulated flasks.
Hanging Bar
Hanging bars run along the width of the wagon, just under the countertop. Our Headphone Hanger (sold separately) can be hung on them so that devices and small items that have a tendency to be left on top of your desk can be kept away.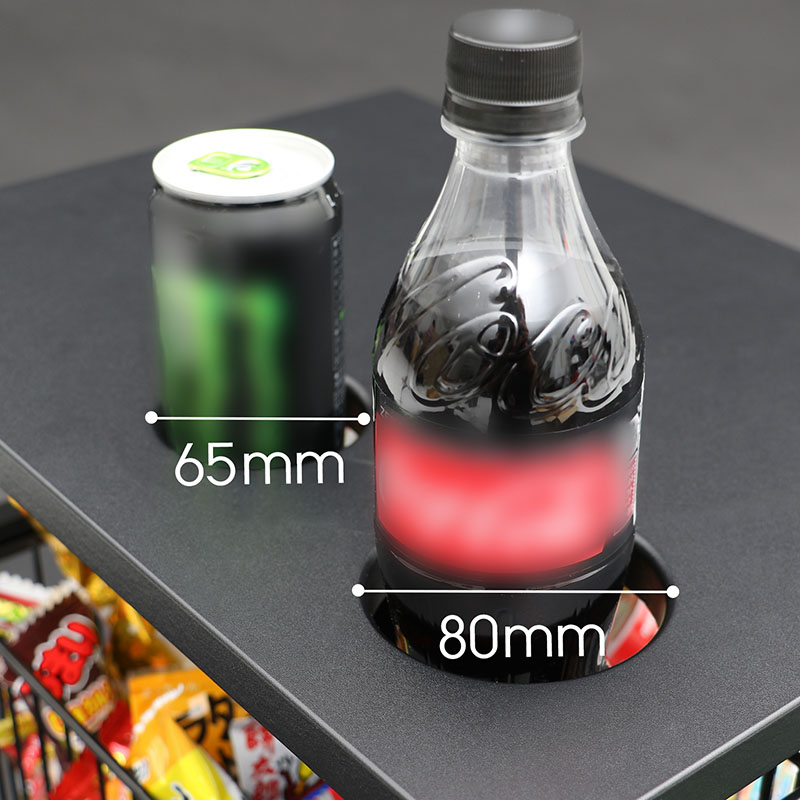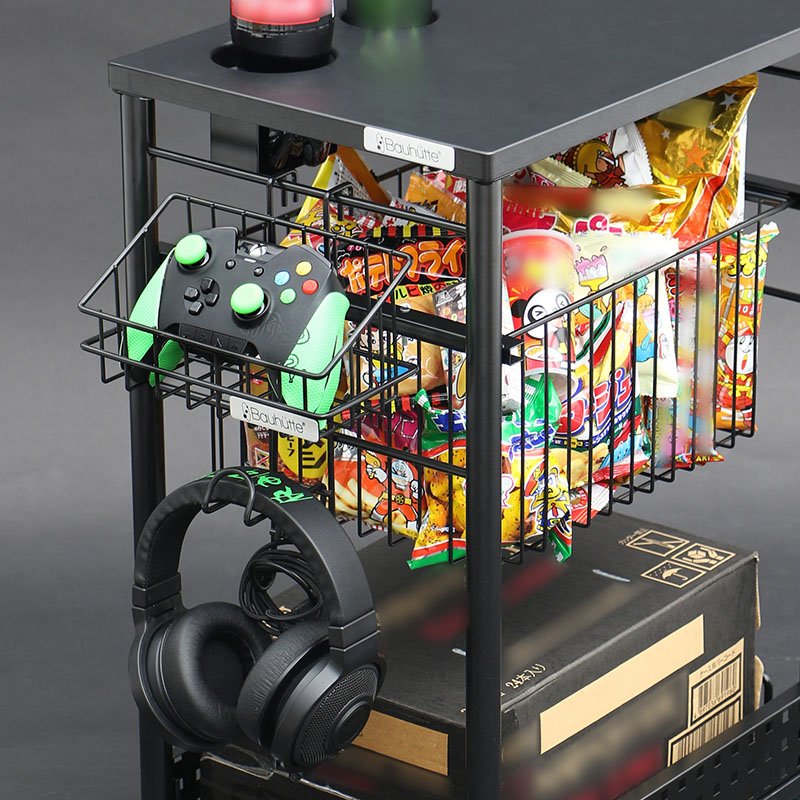 Ball Castors
The front castors are lockable so it can be easily locked in place or pushed around. All 4 castors were designed to be able to withstand the combined weight of heavy items, like a drink carton, while still moving easily.
Countertop
The countertop has been made with the same material as our Bauhutte Gaming Desk. We recommend placing it next to your chair so you can use it as a table for your mouse or using it as a side desk.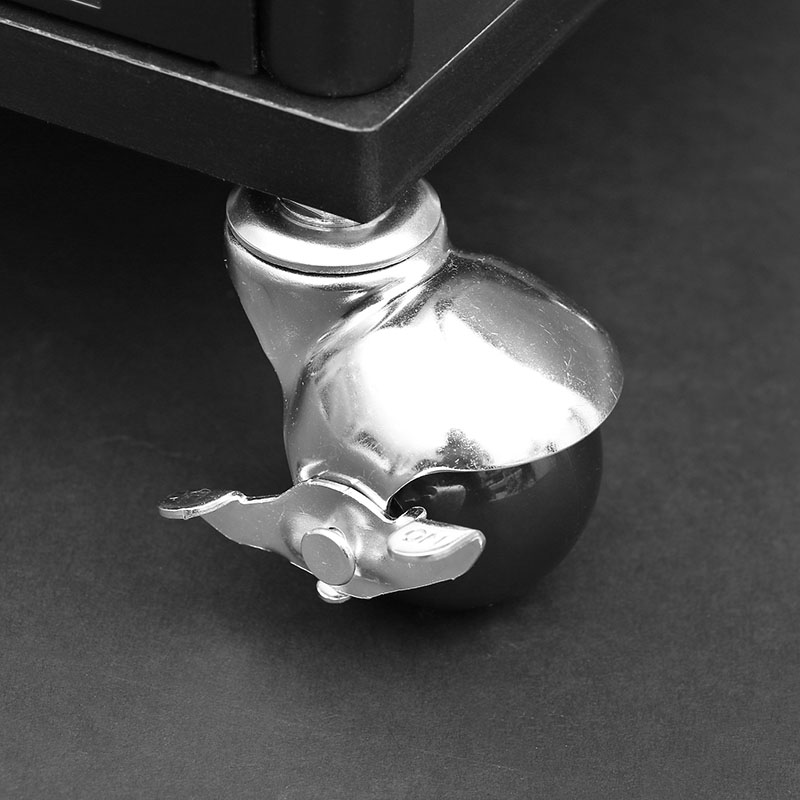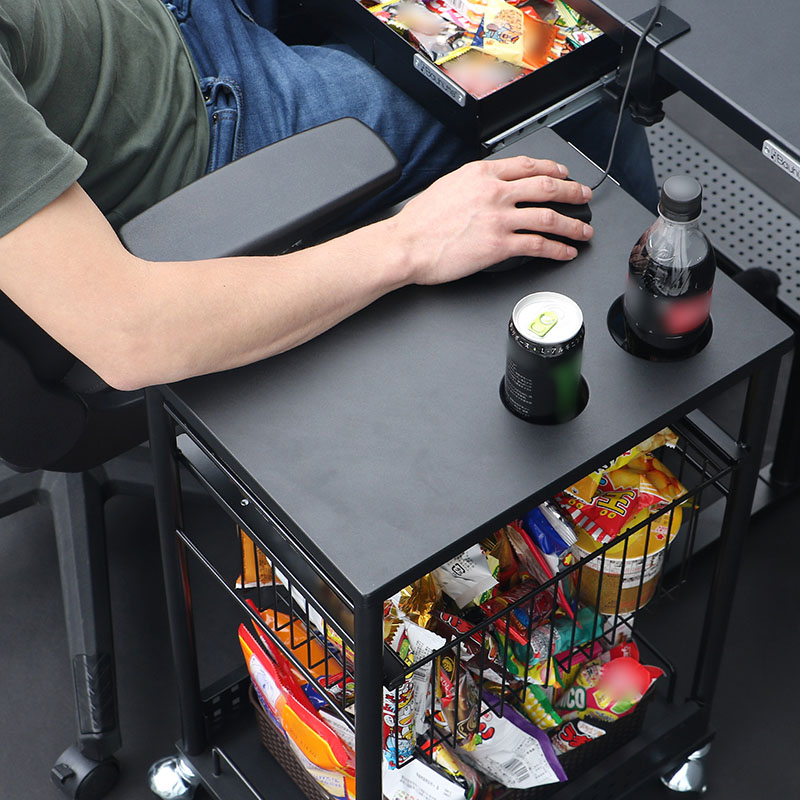 Storage Capacity
Weight Limits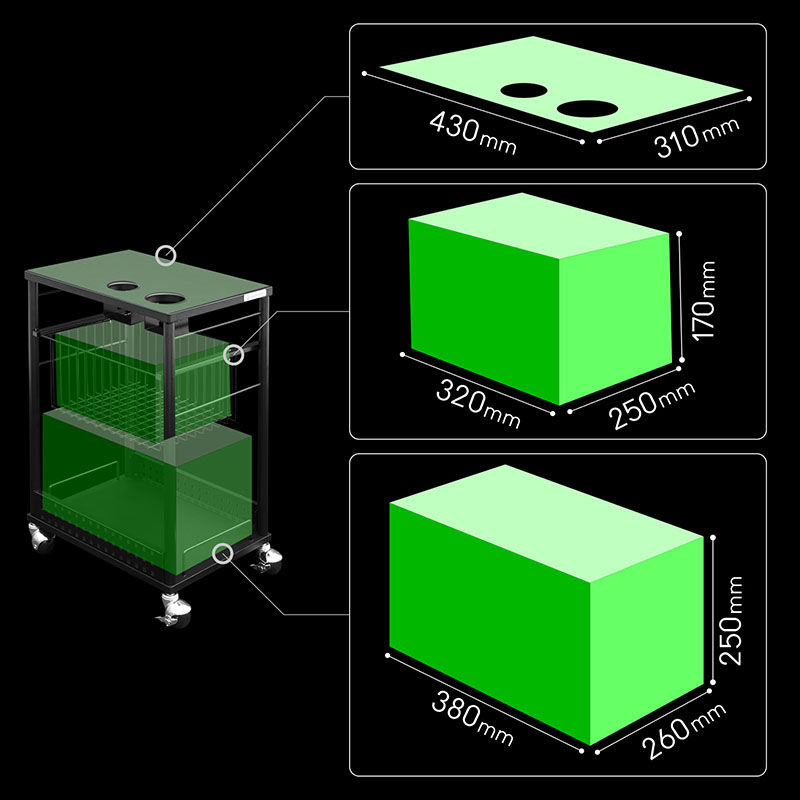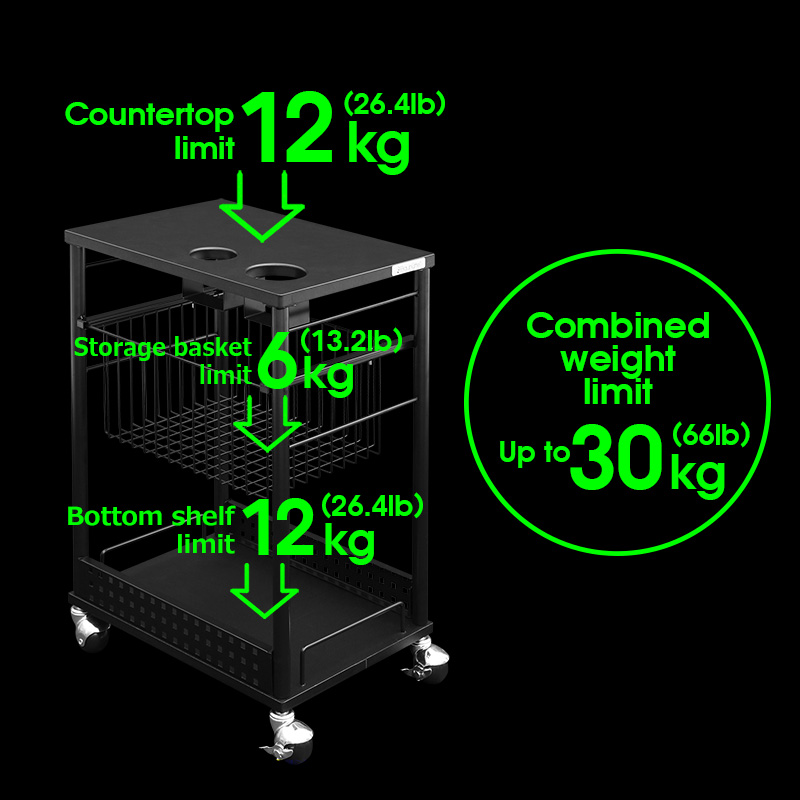 SPEC
| | |
| --- | --- |
| Color | black |
| Size | Width 430mm × Depth 310mm × Height 655mm |
| Weight | 6.70kg |
| Surface Finish | desk legs:epoxy powder coating |
| Weight Limit | Less than 30kg |
| Material of Tabletop Surface | laminated fiberboard(PVC resin) |
| MSRP | Varied |
| JAN Code | 4589946141726 |
*Please do not place hot vessels, like heated pots, kettles, or hot mugs, directly on it. This might result in a change in the color or shape of the product. Please lay a pot stand or coaster on the table before placing such items on it.
SIZE
*Proof of quality stickers on some products may differ from the above measurements. The measurements on the product page are more accurate than those on your product.
*The sizes written are control sizes. Depending on the individual and the way the product is assembled, measurements might differ slightly.