CONCEPT
Great at dispersing CPU heat,
and protects from impacts and dust!
Isn't it hard to work out where to put your precious CPU?
By placing it in the Desk Side Rack, you can protect it from the following risks.
<3 of the Biggest Risks to Your CPU>
・Damage from dust getting in
・Damage from the impact of crashes and bumps
・Overheating
Along with perforated shelves, which are excellent at dispersing heat,
it also comes with a wooden MDF tabletop that you can use as an extension of your desk.
SERIES
*Click the color buttons to change product colors.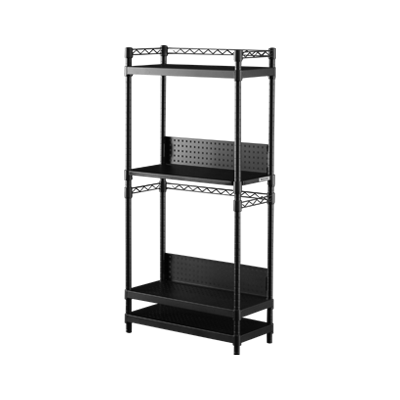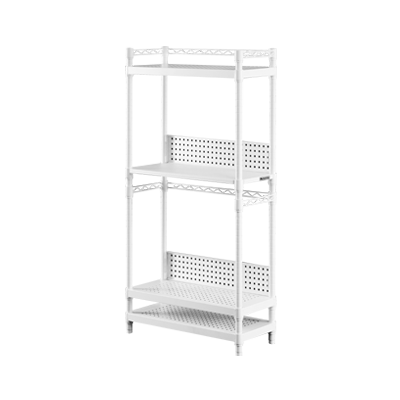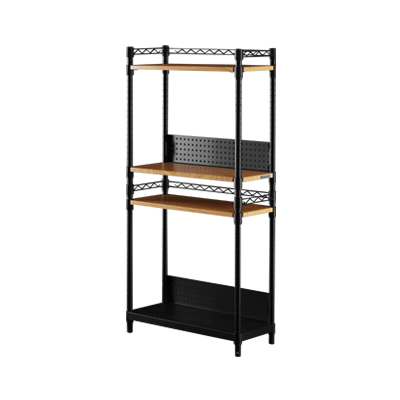 Regular type
BHS-600SM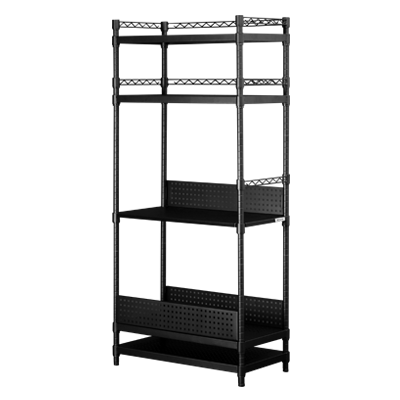 Large type
BHS-700SM
FEATURES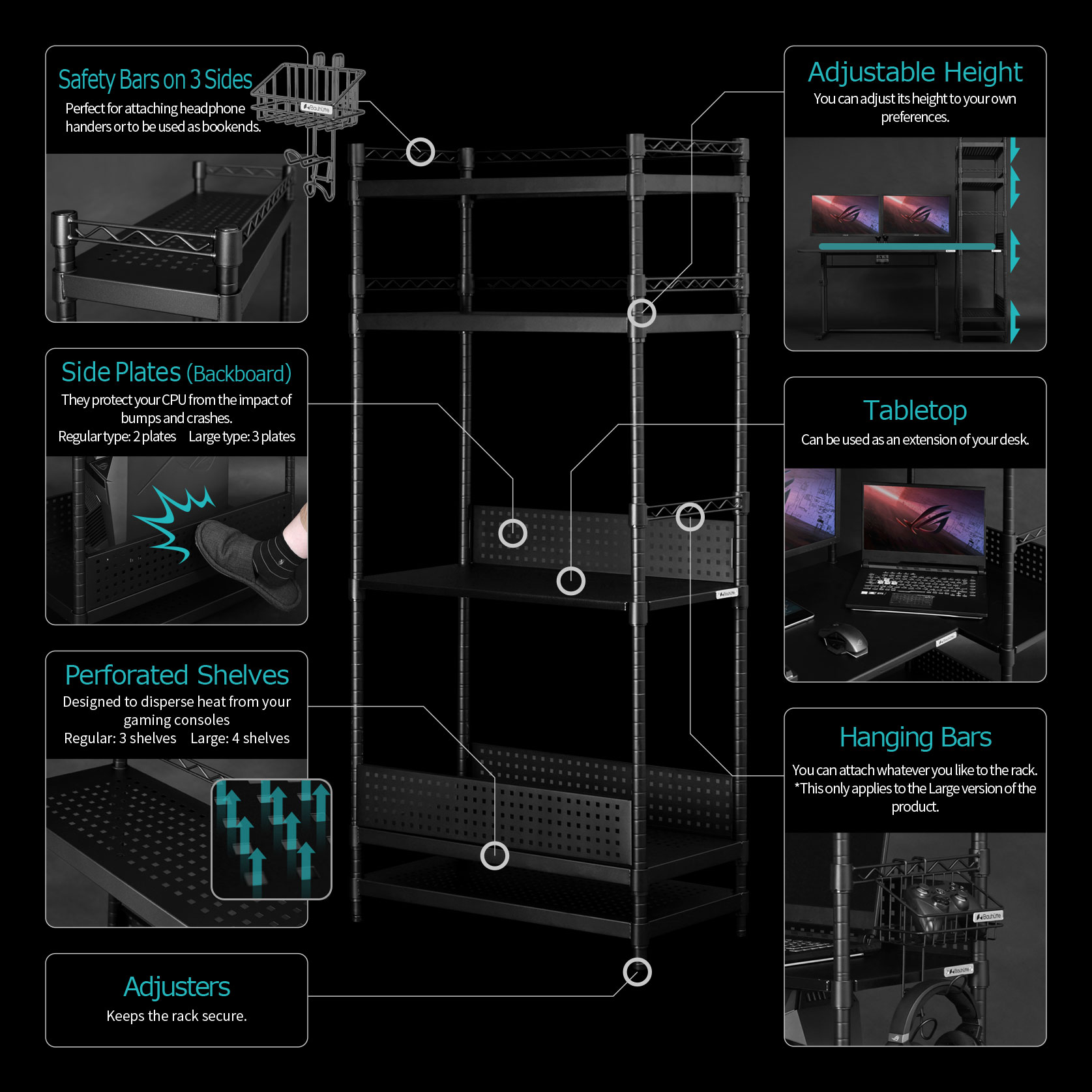 Reduces the Amount of Dust that Enters Your CPU
When your CPU is placed on the floor,
you will always run the risk of damage resulting from the amount of dust that enters it.
By raising it up 10 to 20 cm (4" to 8") from the ground,
you can greatly reduce the amount of dust that will get in.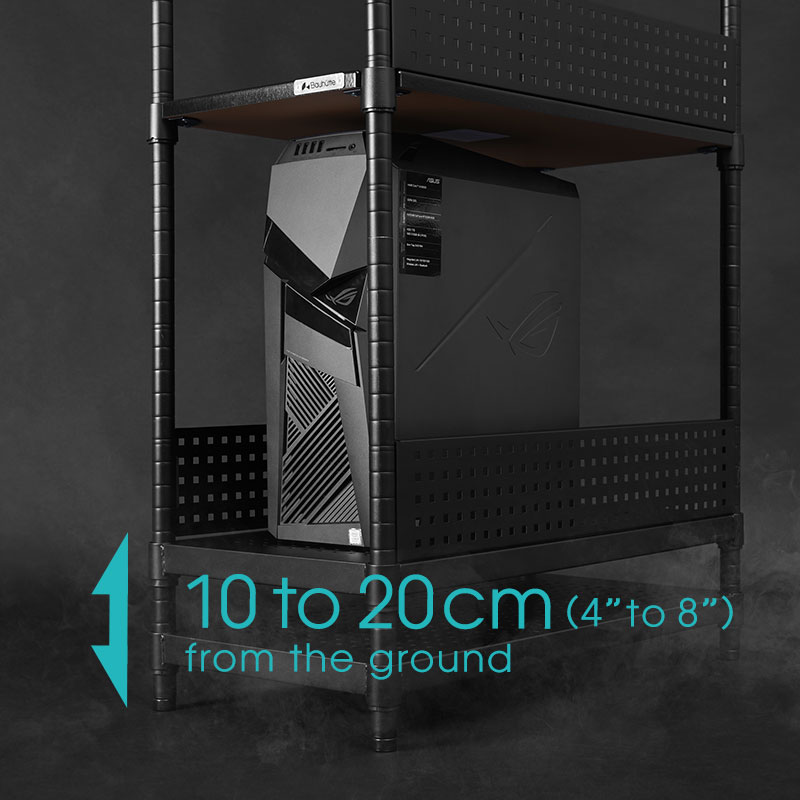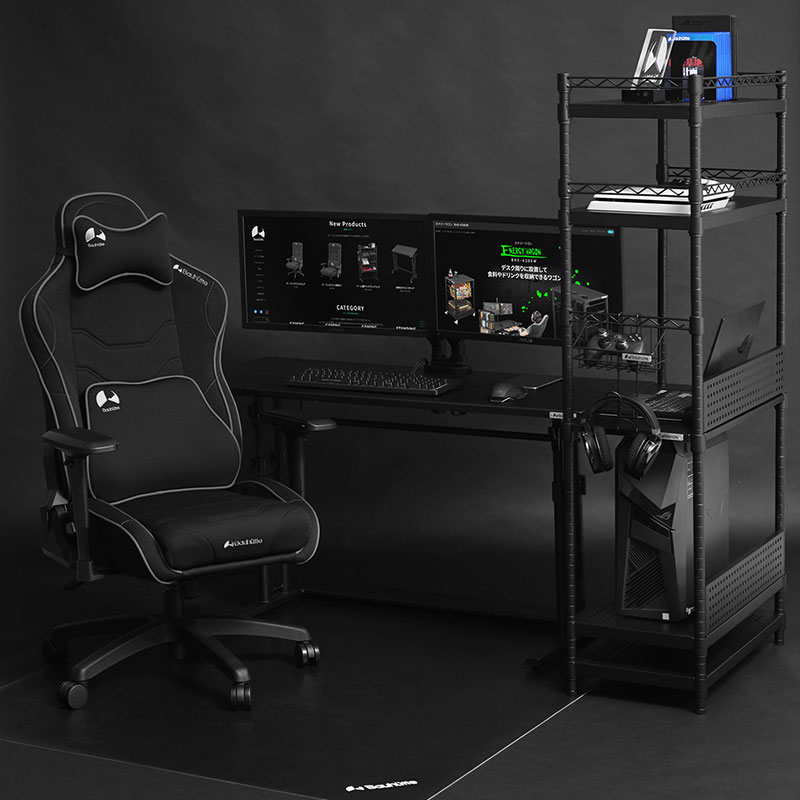 Protects Your CPU from Impact
By storing it within the rack,
you can protect your CPU which is easily damaged by bumps or crashes.
As the rack can absorb the force of the impact without any of it transferring to your CPU itself,
it's also perfect against earthquakes.
You can also lower the risk of any damage to your expensive PC.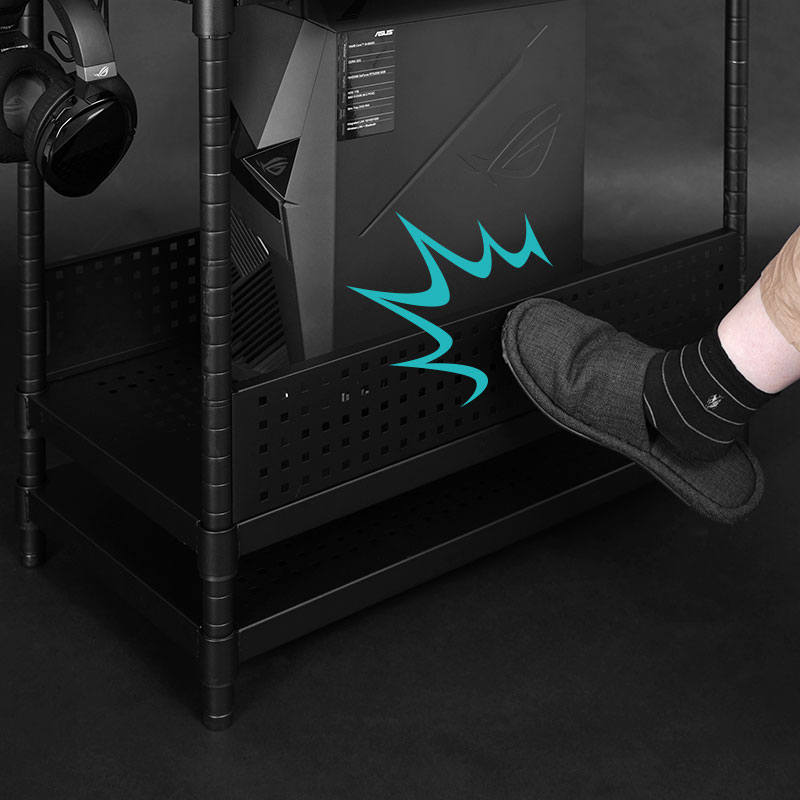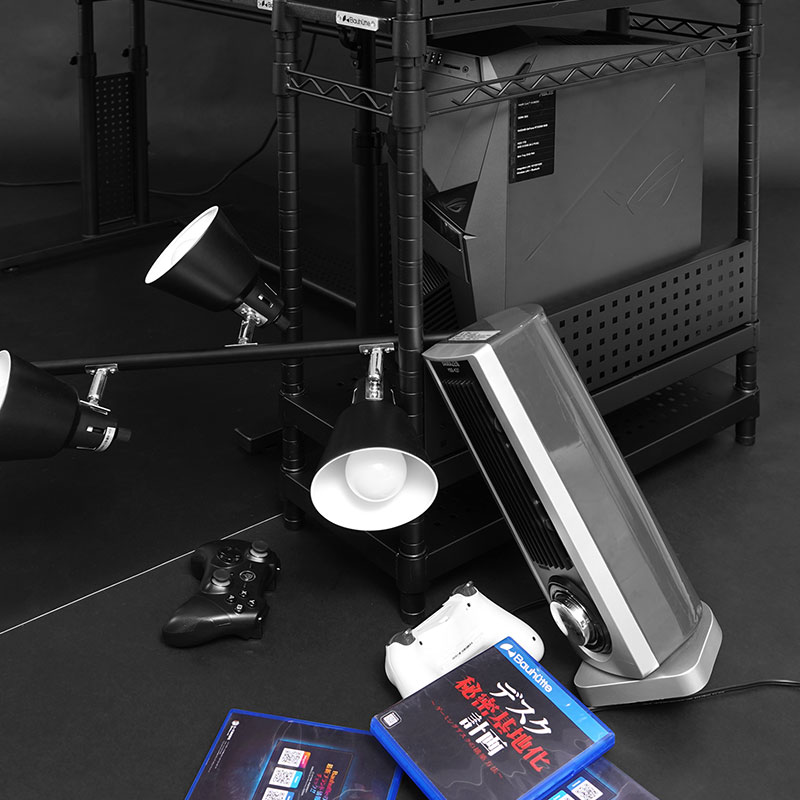 Perforated Shelves to Disperse Heat
We have designed the shelves to be perforated and made of steel,
so that they are strong yet excellent at dispersing heat.
This means that they do not hinder airflow even if your CPU's vent is on its underside.
As such, it prevents the build-up of dust and is perfect for storing your CPU.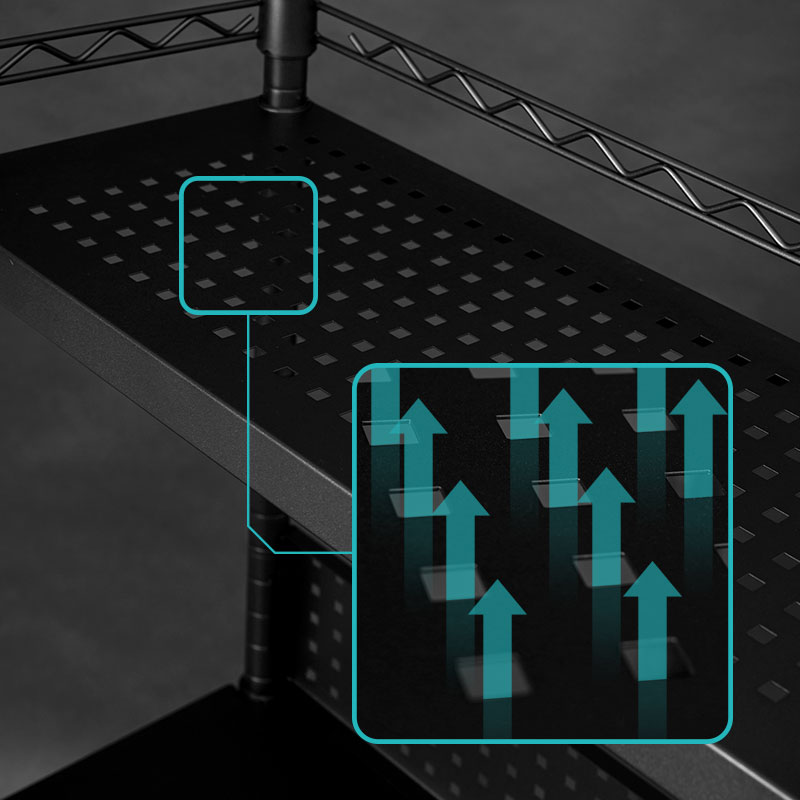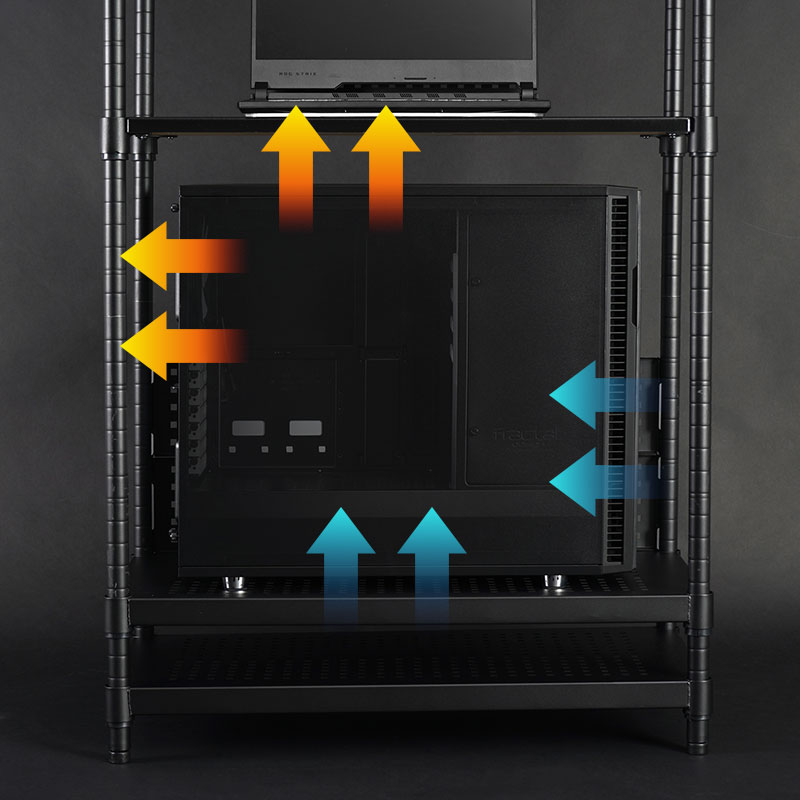 MDF Tabletop for Desk Extension
A wooden MDF tabletop that's made from the same material as all the desks
in the Bauhutte Desk Series also comes with the rack.
If you adjust it to the same height as your desk,
you can extend your desk and expand your workspace as well.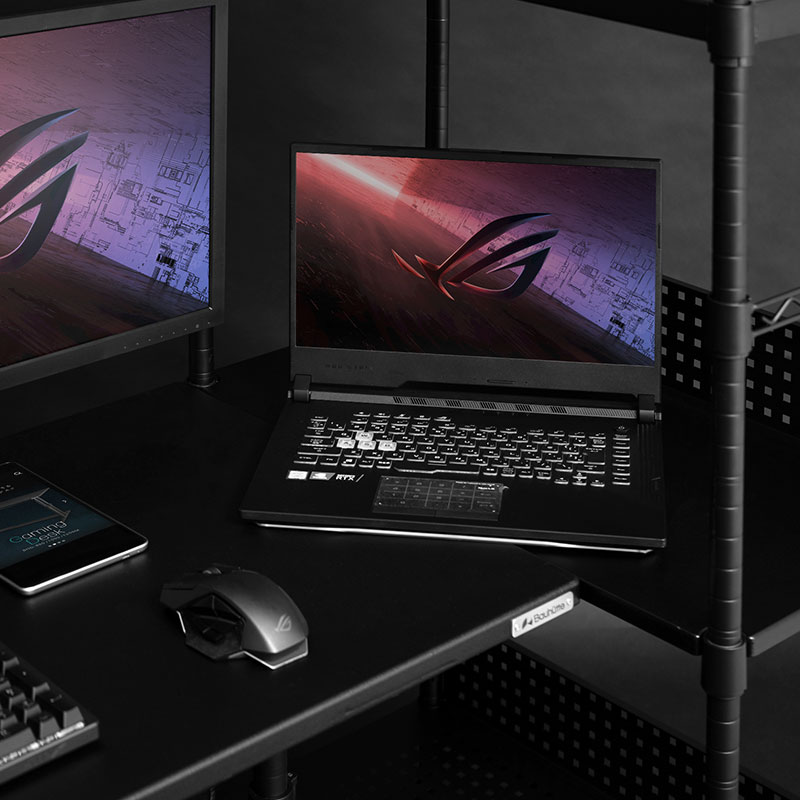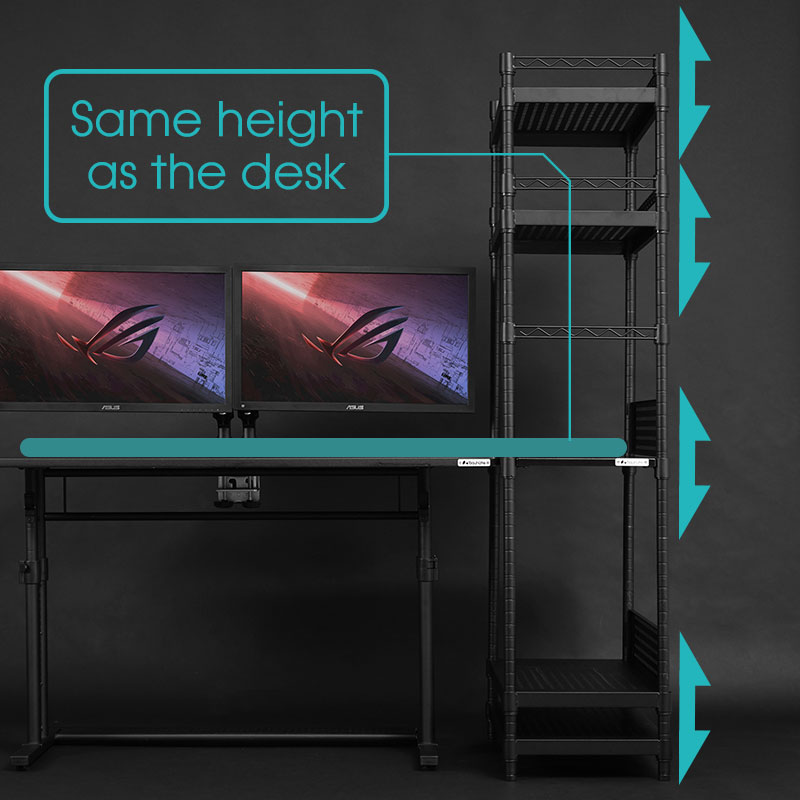 Layout Ideas for Both Desk Racks
Regular type: BHS-600SM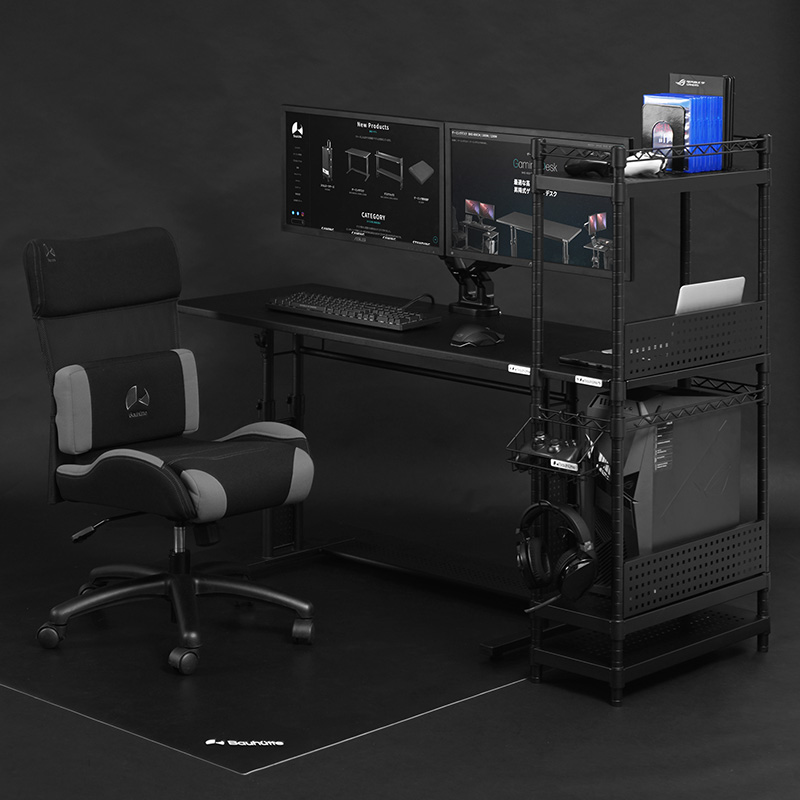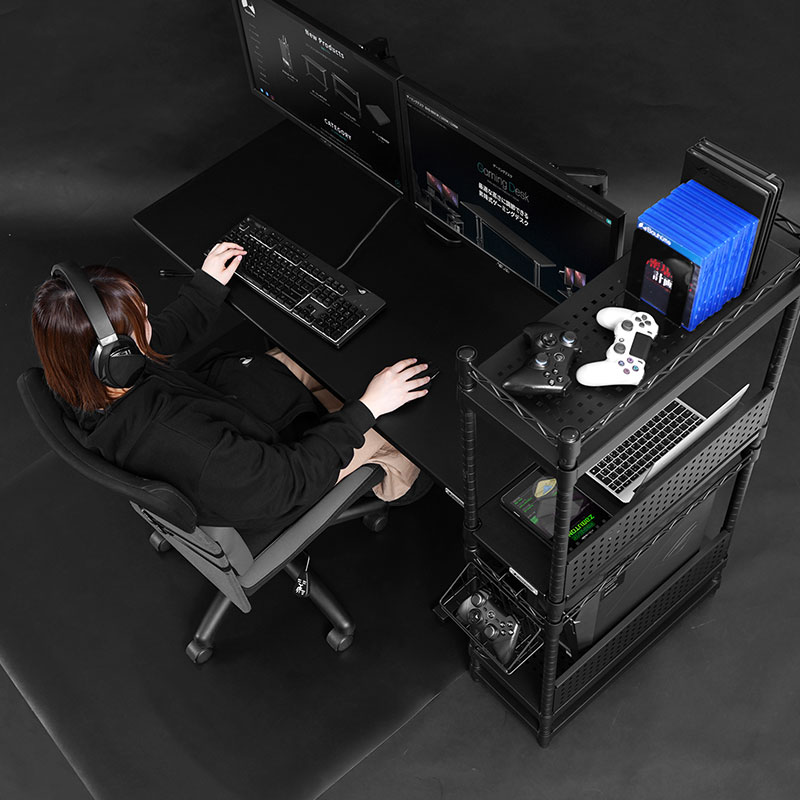 Large type: BHS-700SM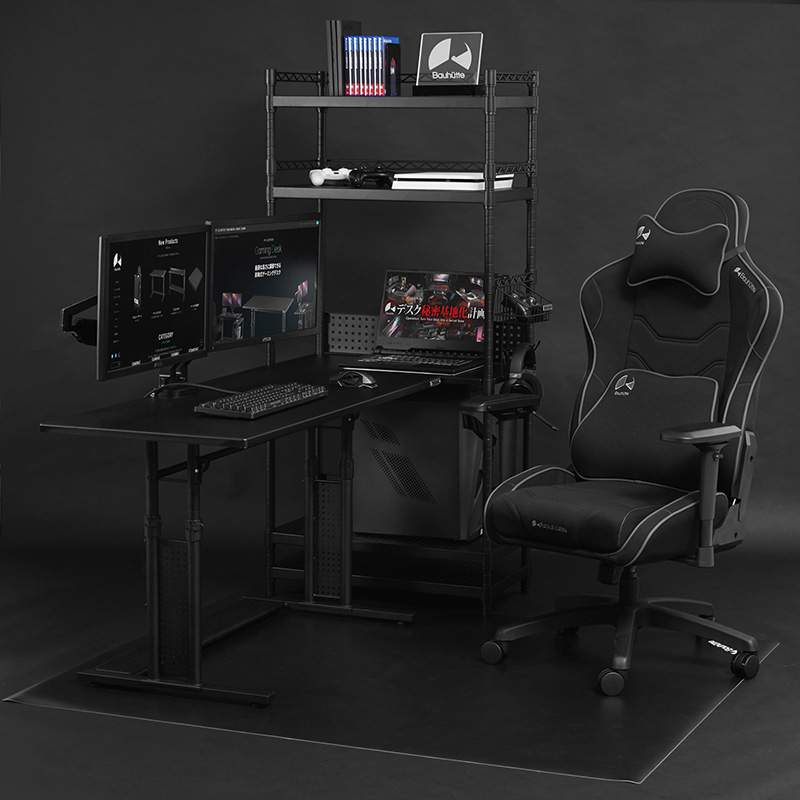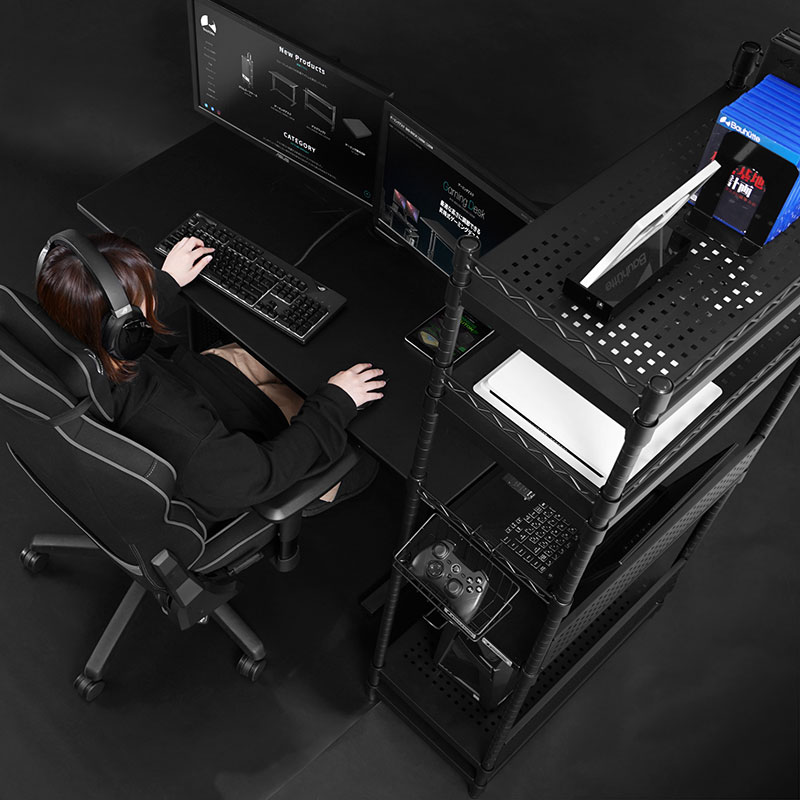 Side Plates (Backboards)
To prevent items from falling off the edges of the shelves, the Side Rack also comes with detachable side plates. You can easily attach power strips to them as well.
Safety Bars on 3 Sides
It comes with bars on 3 sides to prevent items from falling off. S-shaped hooks and our Headphone Hanger (sold separately) can also be hung on them.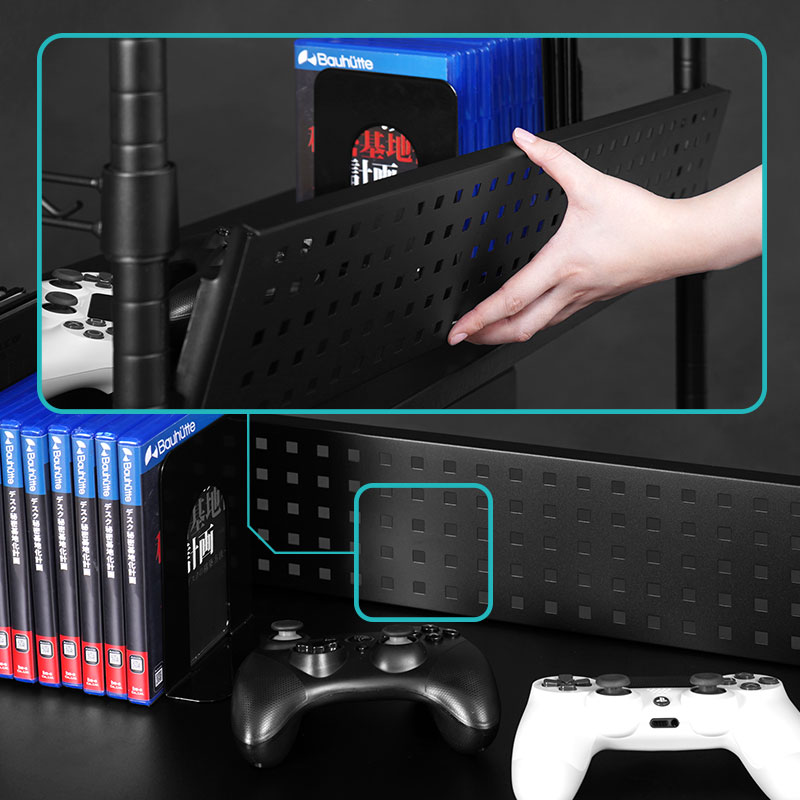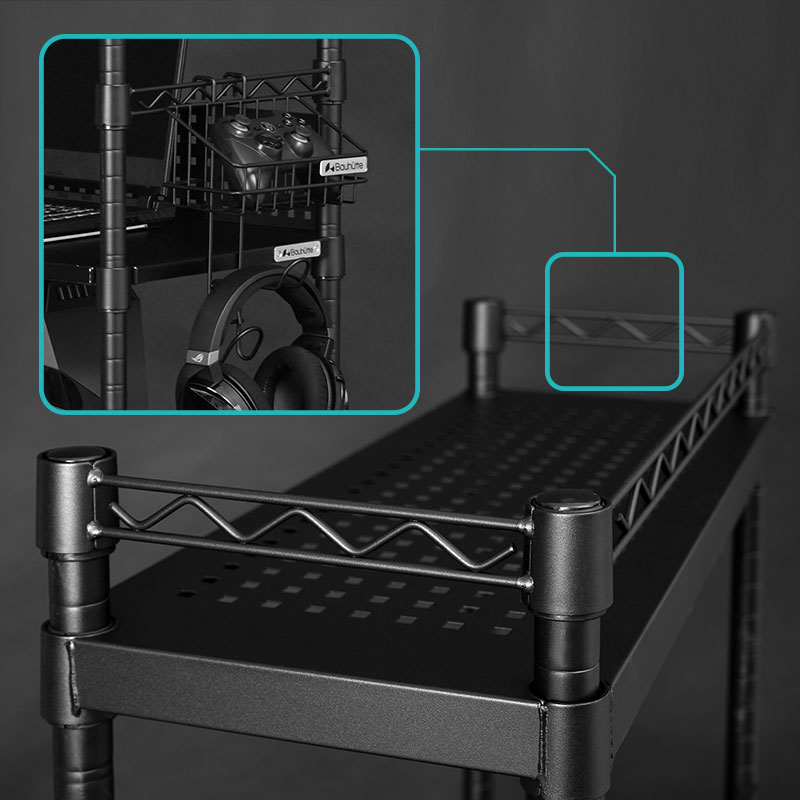 Sizes of CPUs that Can Be Stored
You can choose from two sizes of racks to fit your CPU.
Sample Image with CPU
Pictured CPU: ROG Strix GL12
CPU Measurements: 179 mm (Width) x 456 mm (Length) x 400 mm (Height)[7" (Width) x 18" (Length) x 15.7" (Height)]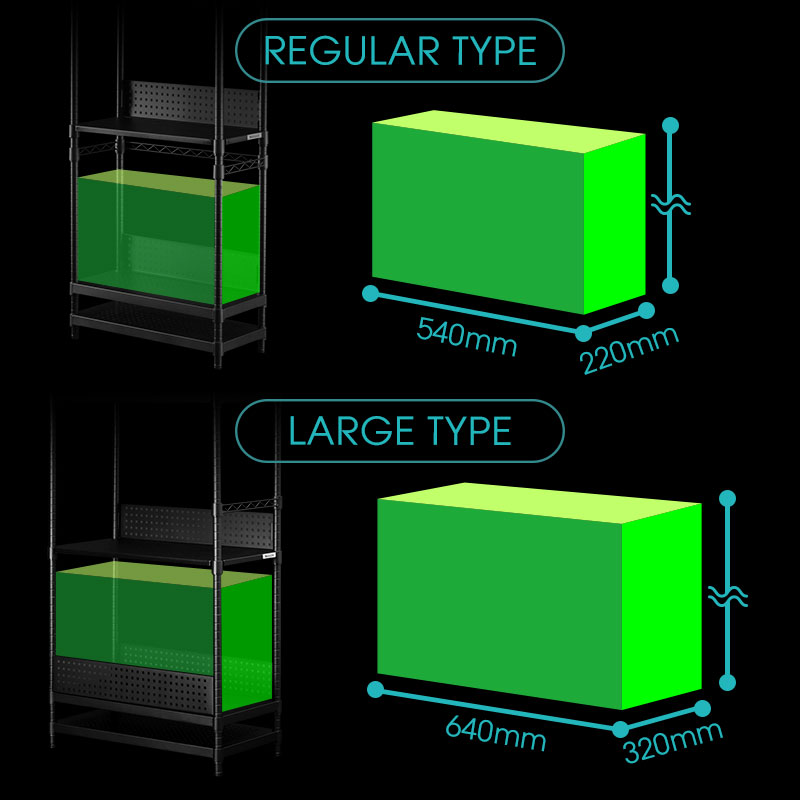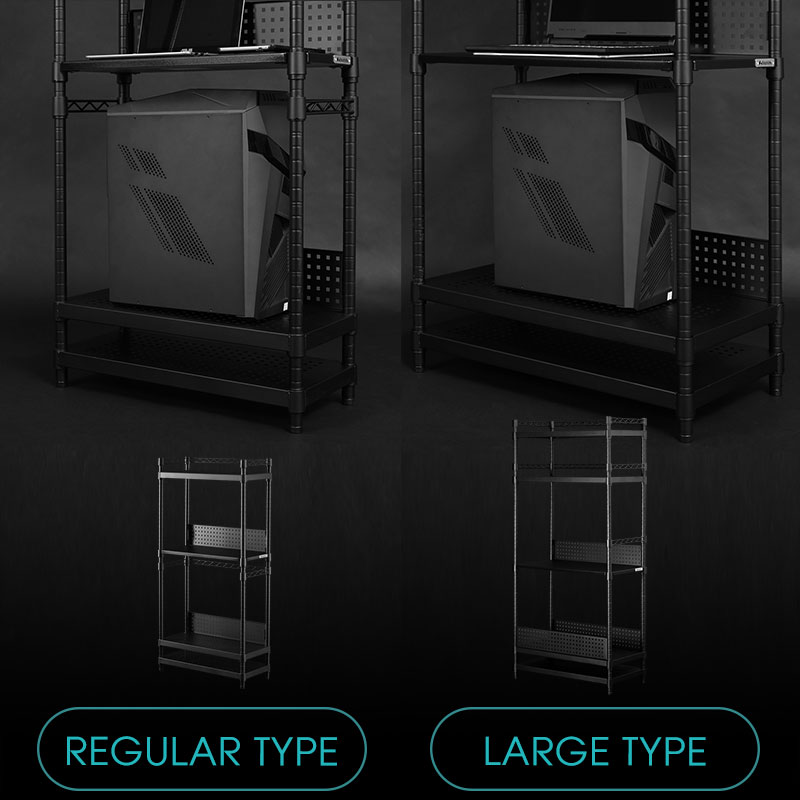 Storage for Game Consoles
The large version has a width of 35 cm (13.8") to comfortably store game consoles.
Desk Layout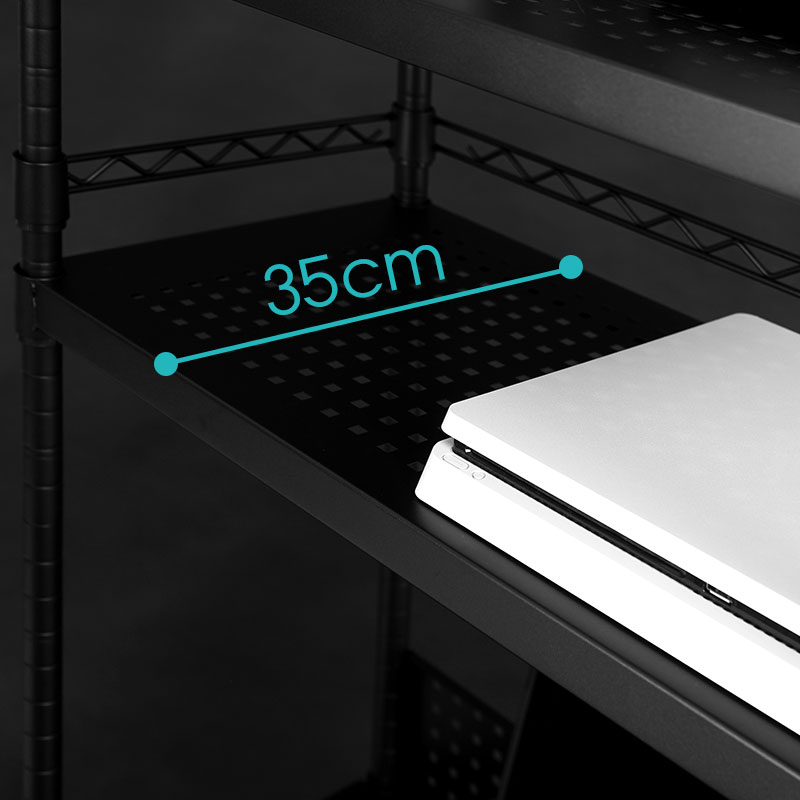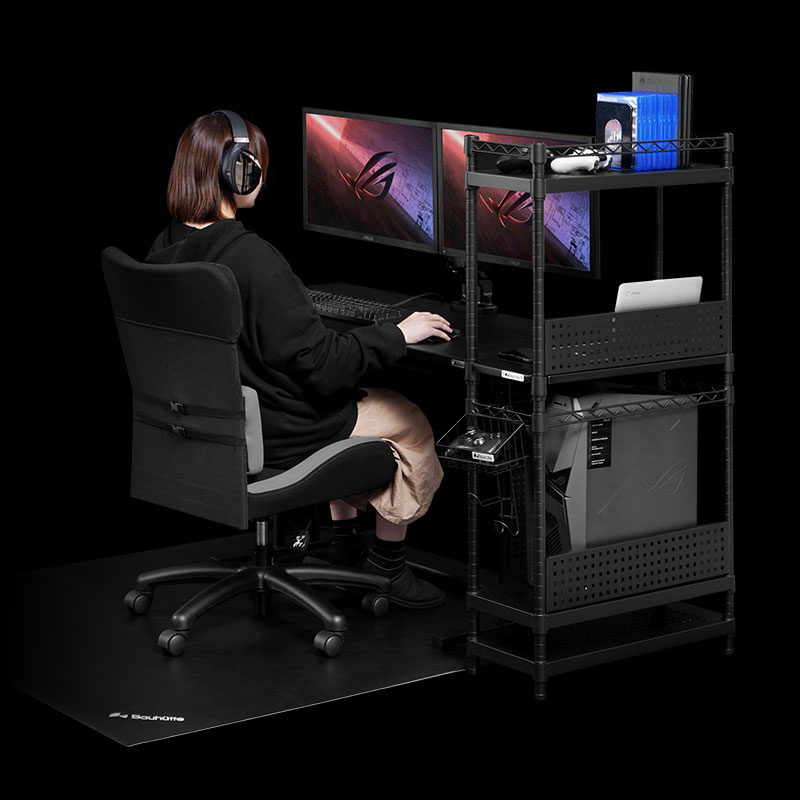 Difference in Parts
The Regular type and Large type come with a different number of parts. For more details, please refer to the table below.
When Detaching Shelves
When removing shelves (including the tabletop), please use a rubber or wooden hammer and a cloth or board as a guard. Gently tap upwards against the cloth or board that is protecting the shelf, doing so at all 4 corners of the shelf you would like to remove. Make sure you do this uniformly across all corners, repeating the motion until the shelf comes loose. If you do this with your bare hands, the product might be damaged or lose its shape. Injury may also occur.
*No hammer is included.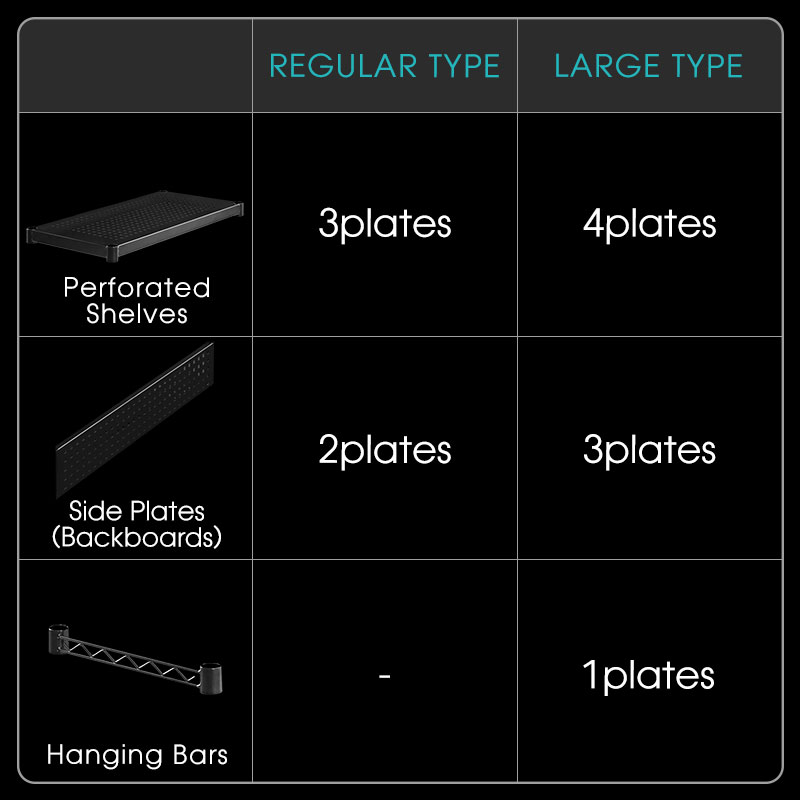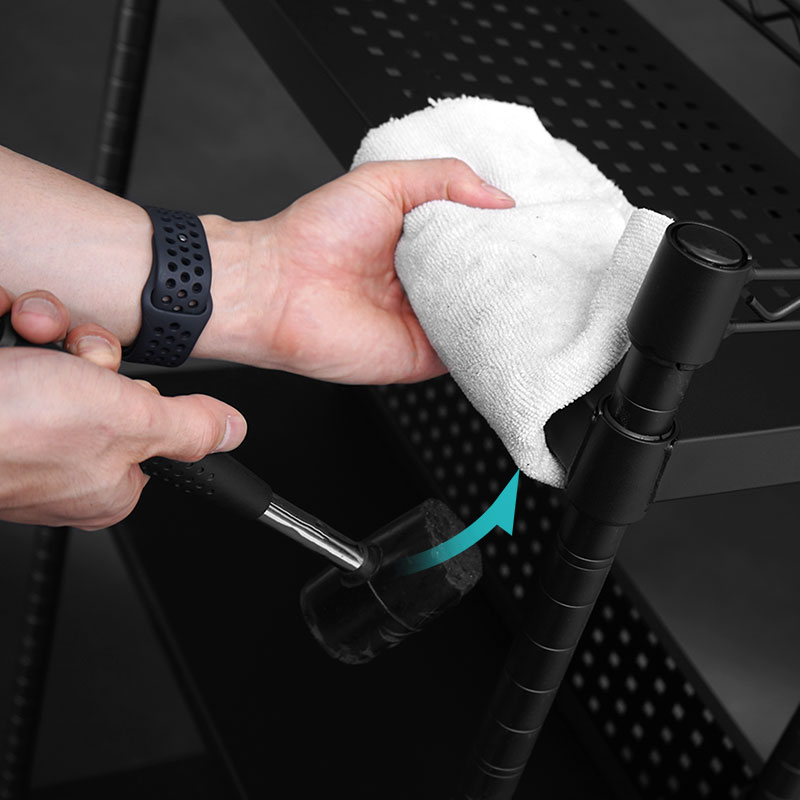 Product Measurements
Weight Limit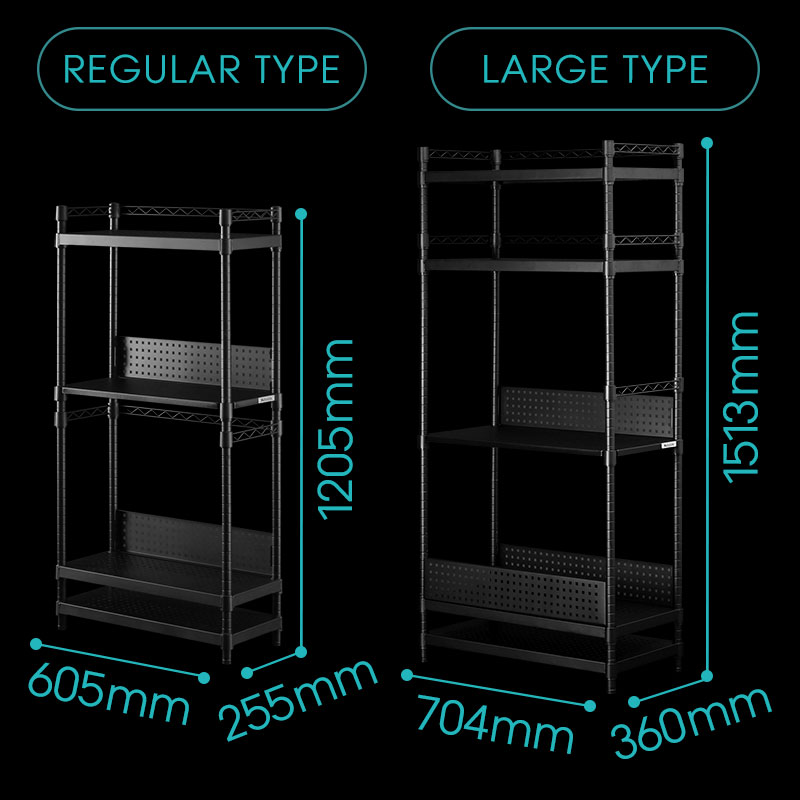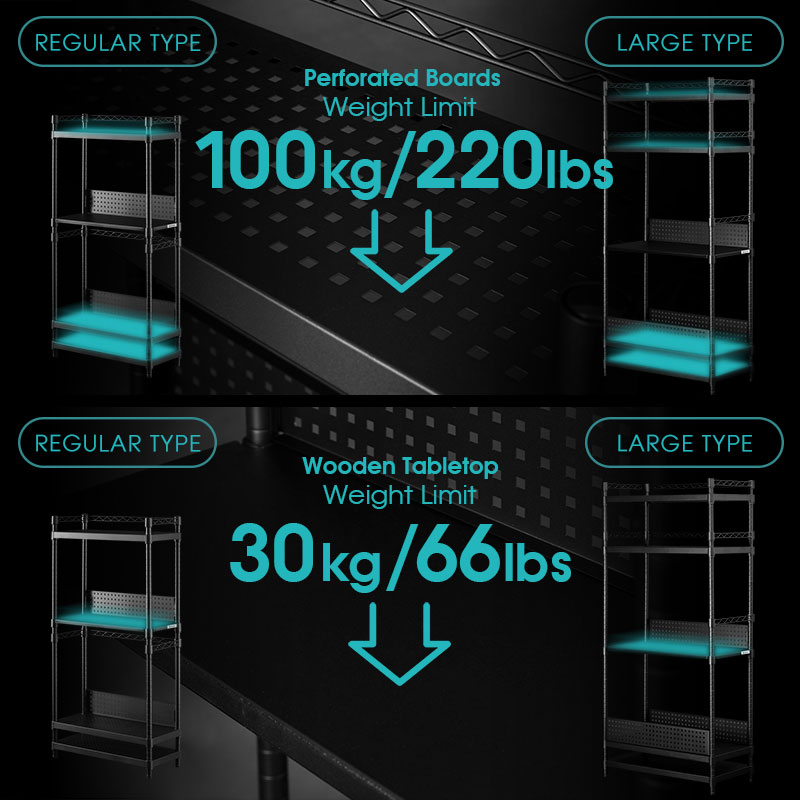 SPEC
Color
BK:Black
WH:White
WD:Wood
Size
BHS-600SM:Width 605mm × Depth 255mm × Height 1205mm
BHS-700SM:Width 704mm × Depth 360mm × Height 1513mm
Weight
BHS-600SM:11.4kg
BHS-700SM:18.6kg
Surface Finish
frame, Perforated Shelves, Backboard:epoxy powder coating
Weight Limit
Wooden Tabletop:30kg
Perforated Board:100kg
Total Weight Limit:130kg
Amount Included in Carton
1
Material
frame, Perforated Shelves, Backboard:steel
Wooden Tabletop:MDF
Taper Sleeve:ABS Plastic
Material of Tabletop Surface
laminated fiberboard(PVC resin)
MSRP
Varied
JAN Code
BHS-600SM-BK:4589946138351
BHS-600SM-WH:4589946142471
BHS-600SM-WD:4589946142488
BHS-700SM-BK:4589946140323
SIZE
*Proof of quality stickers on some products may differ from the above measurements. The measurements on the product page are more accurate than those on your product.
*The sizes written are control sizes. Depending on the individual and the way the product is assembled, measurements might differ slightly.