CONCEPT
Bumping Up the Visuals
Times have changed. Gaming PC brands no longer take off if they don't also look flashy.
Whether you put your PC together yourself or bought it made,
looks do matter in this day and age.
Just like its name suggests, this PC Display Wagon was created to lift your gaming CPU to eye-level
so you can put it on display and up the aesthetics of your desk area.
It's compact and durable so you can set large CPUs on it and rest assured that it'll be stable.
< Main Merits >
・Up the aesthetics of your desk area. (Get those likes on social media!)
・Prevent dust from getting into your CPU. (Dust gathers easily at lower heights.)
・It'll be easier to care for.
Since the wagon can hold two CPUs, you can also use it with a large L-shaped gaming desk.
We recommend it for arranging your desk area around the gaming computer that you're proud of.
FEATURES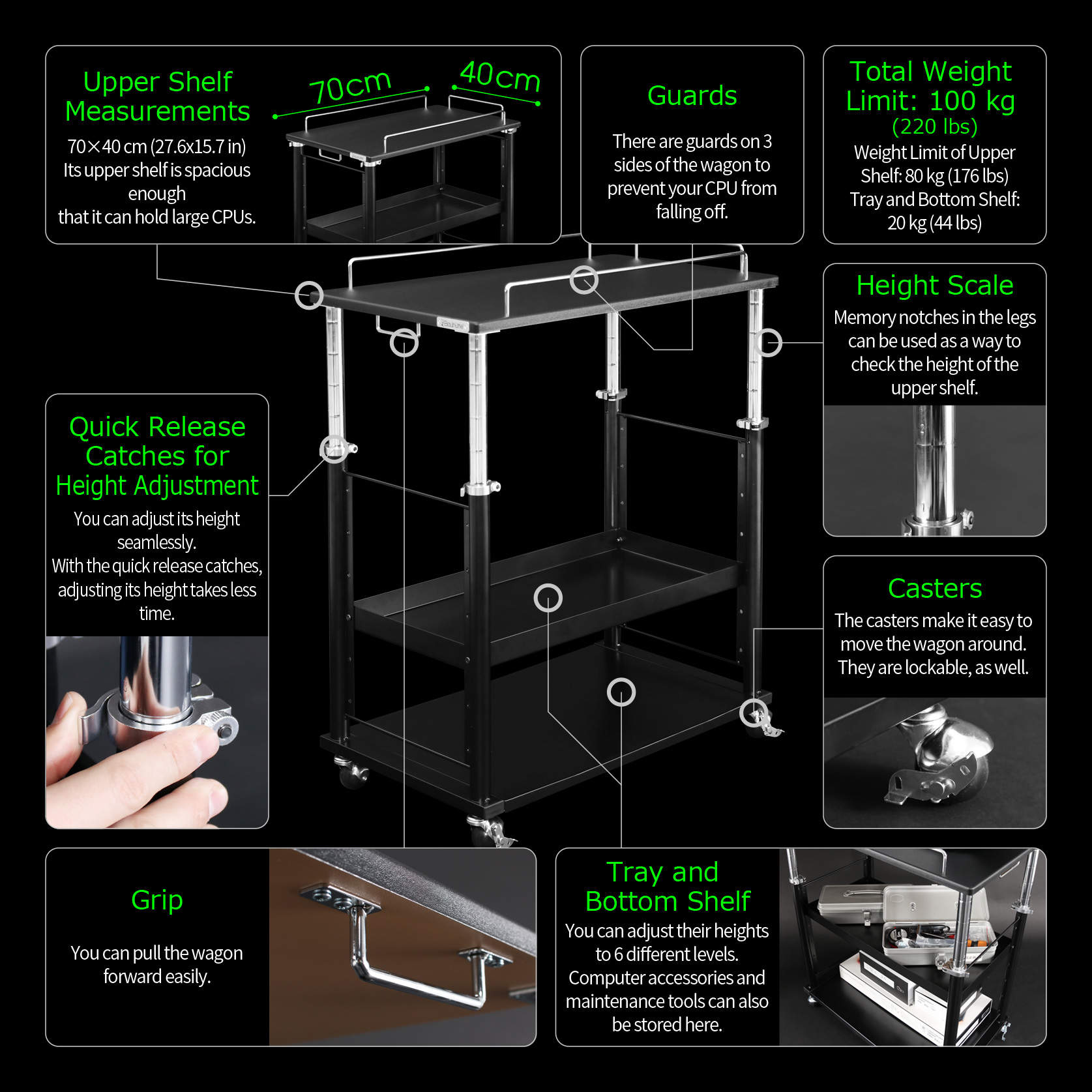 Can Accommodate Large CPUs
The upper shelf is a spacious size of 70×40 cm (27.6x15.7 in)
and a substantial weight limit of 80 kg (176 lbs).
Even ALIENWARE AREA-51, which falls in the biggest class of gaming PCs,
will fit on the wagon.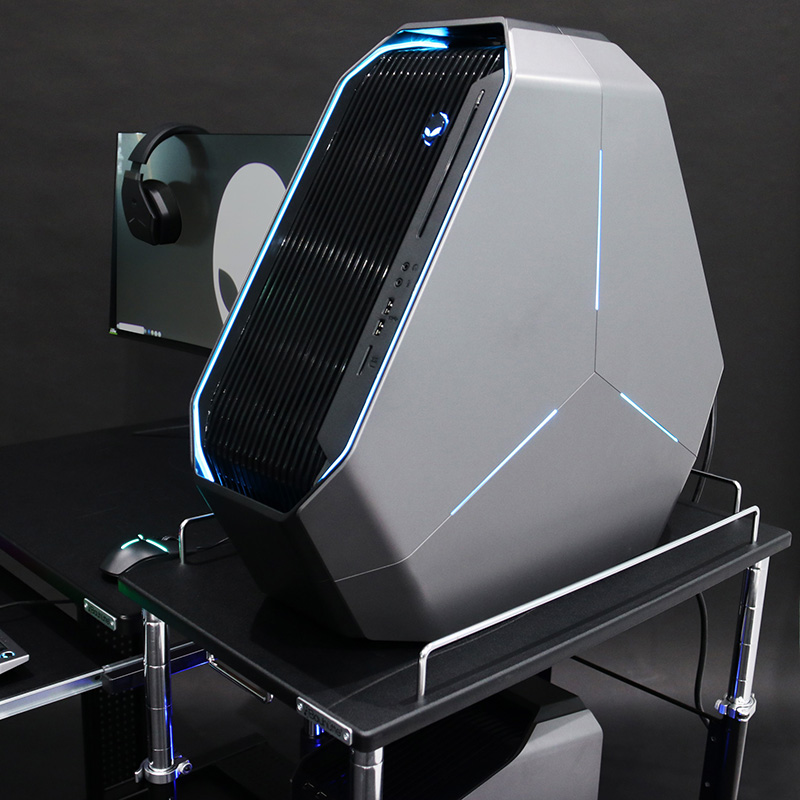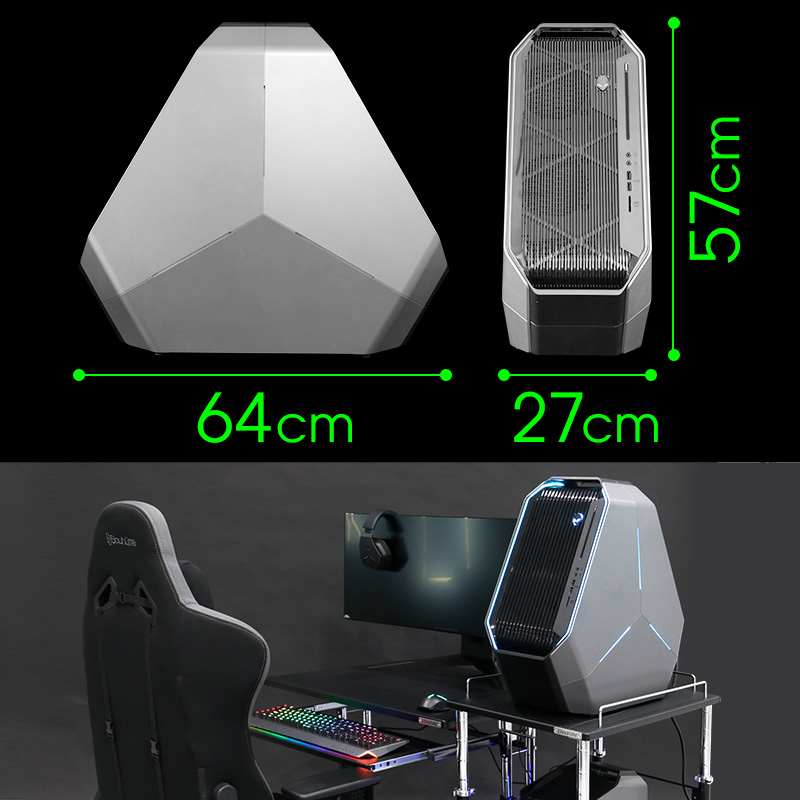 Up the Aesthetics of Your Desk Area
It's perfect for the flashy PC that you put together yourself.
With the PC Display Wagon, you can display the CPU at eye level
and increase the aesthetics of your desk area.
MOD PC by N's (@nissyan_daze)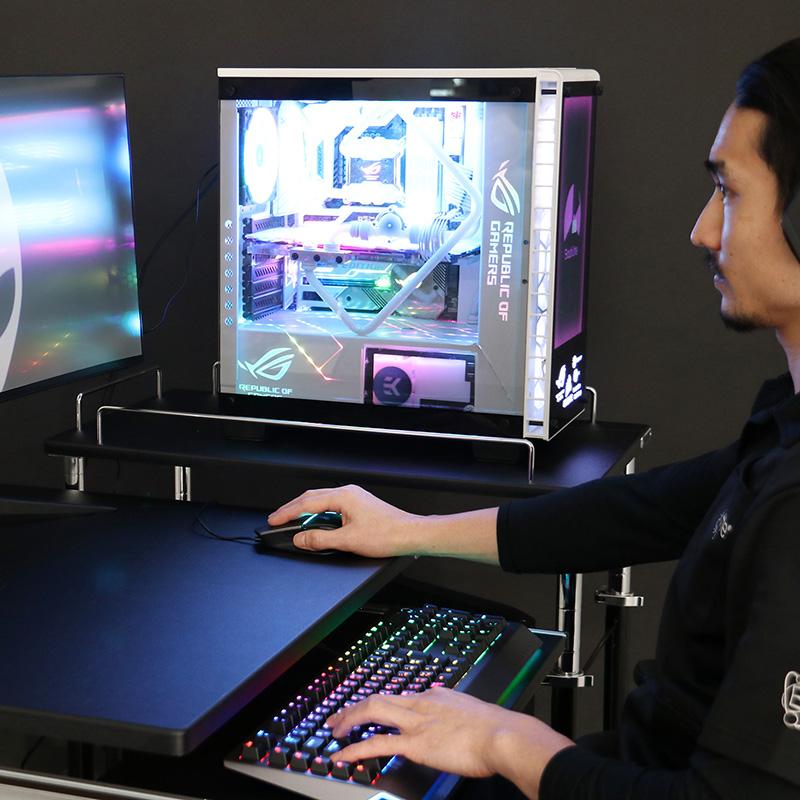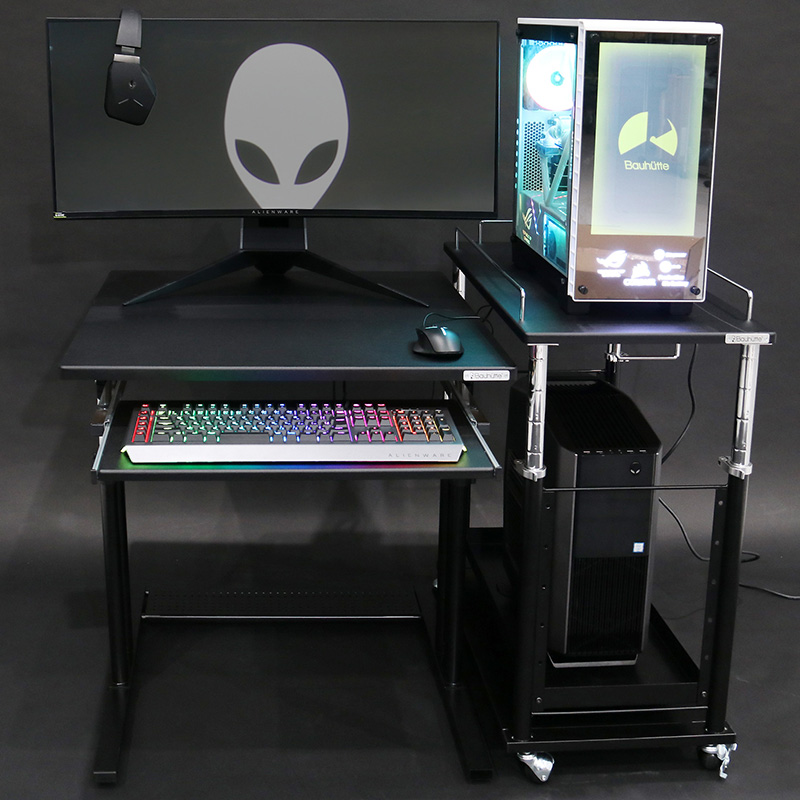 Dual Gaming Desk
This is a gaming layout that includes the PC Display Wagon.
With two CPUs stored on it, you can easily go
between the primary and secondary PCs splitting up work and play.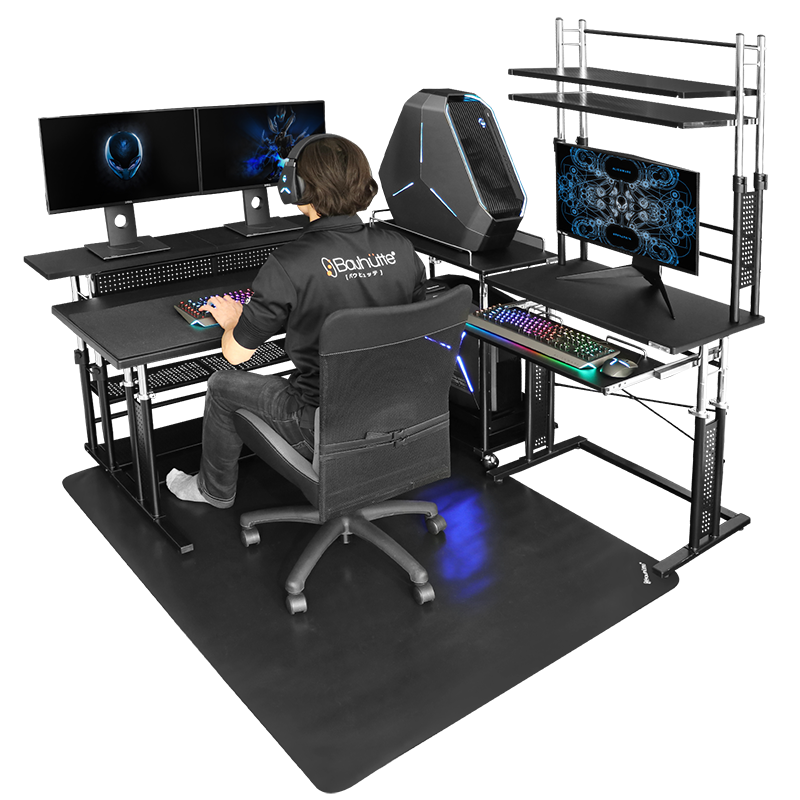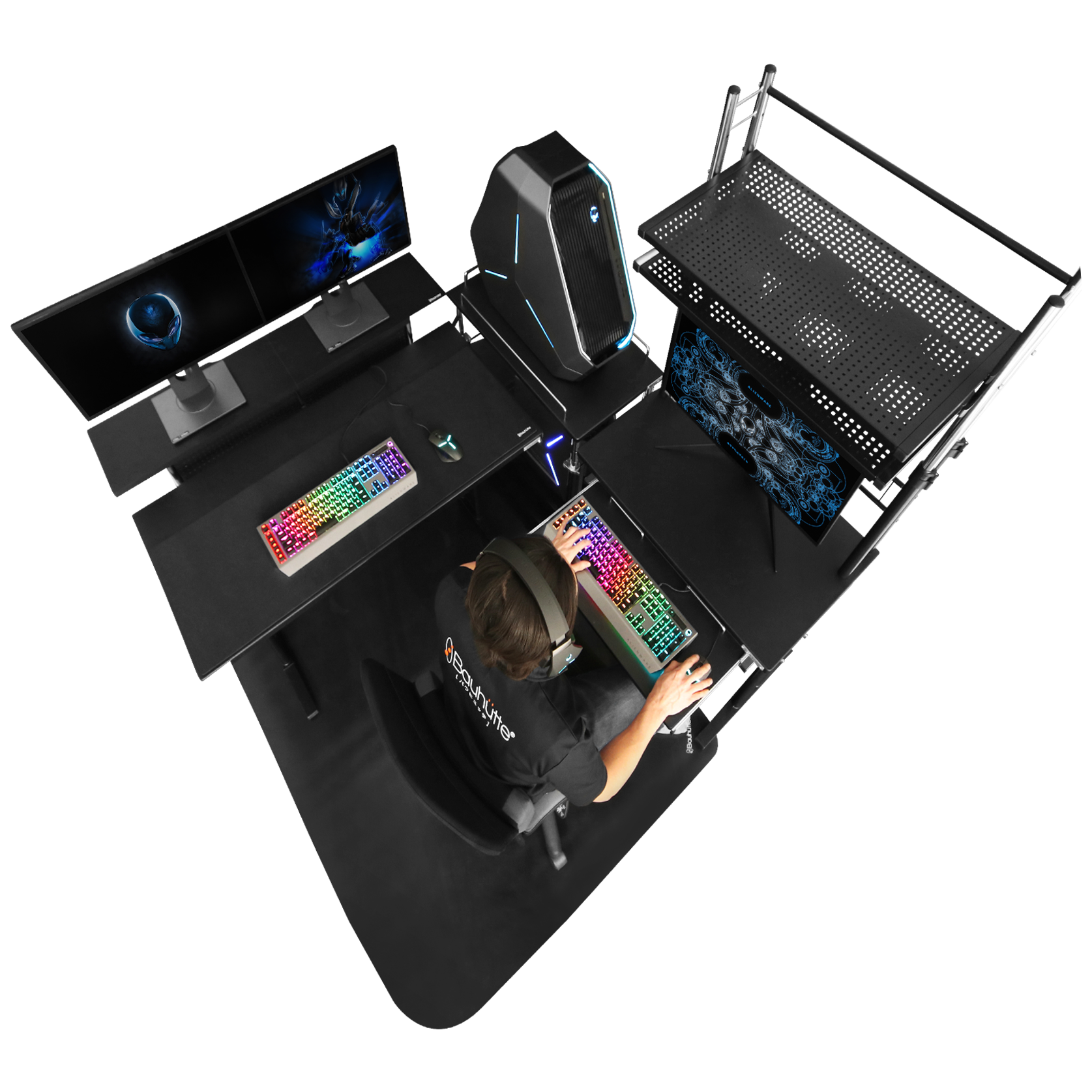 Tray
This tray can be adjusted to 6 different heights.
You can use it to store your PC accessories and maintenance tools,
or it can also be used to hold your second CPU.
*Weight Limit: 20 kg (44 lbs)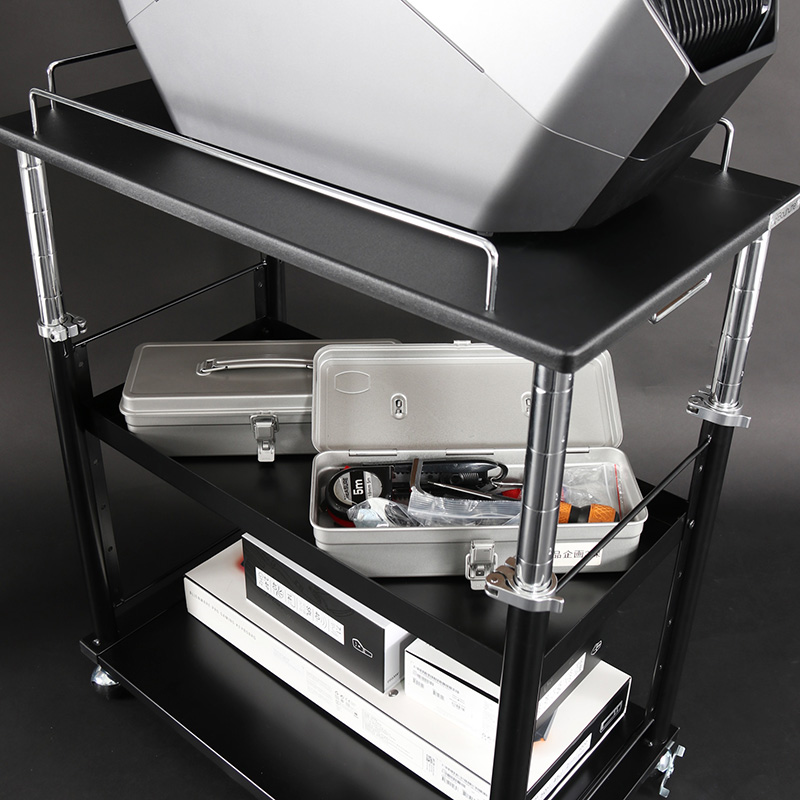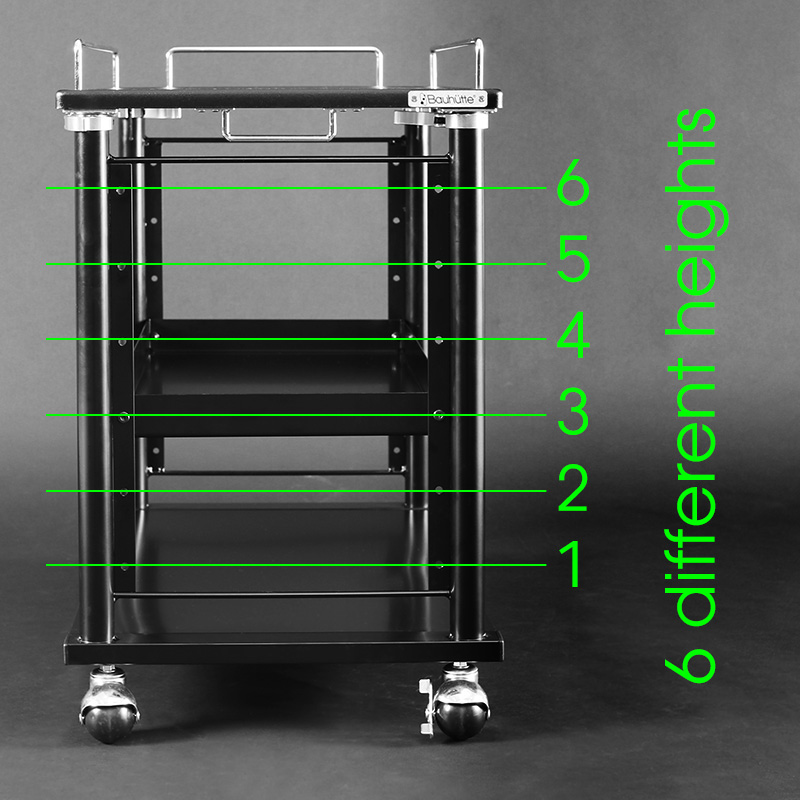 Keep Dust
from Getting In
Dust gathers easily at low heights. That's why we recommend placing your CPU a sufficient distance from the ground, as this simple change can reduce the amount of dust that gets in.
Maintenance
Made Easier
By setting your CPU at eye level, you can remain seated in your chair as you organize and switch up cables.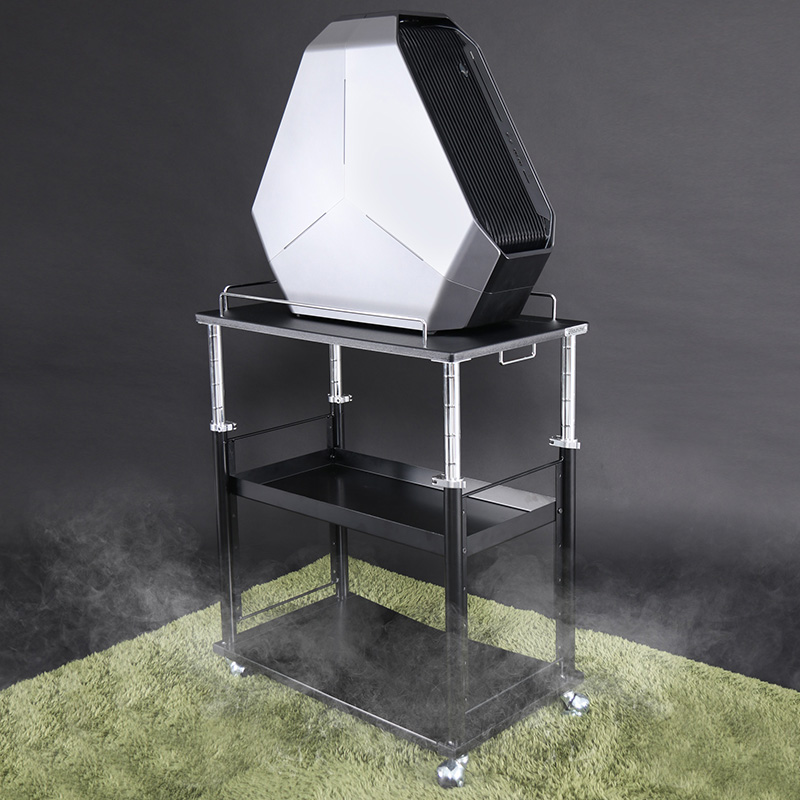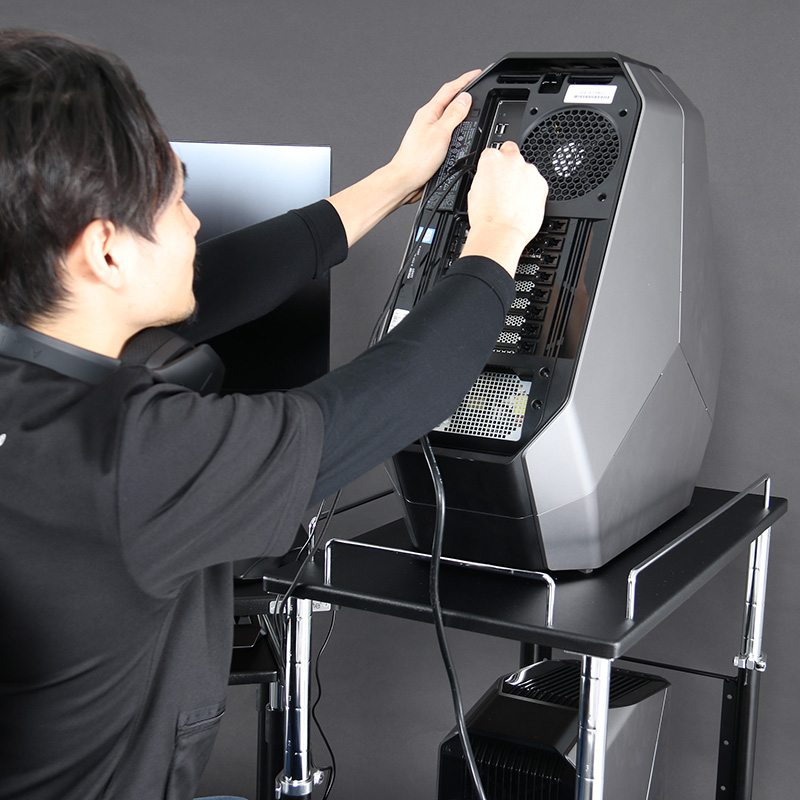 Height Adjustable
Upper Shelf
The upper shelf can be adjusted between a range of 655-880 mm (25.8-34.6 in) from the ground. There are no fixed levels, so all you need to consider is the size of your CPU and how you'd like to arrange the wagon in relation to your main desk before setting the wagon to the height that works best for you.
Quick Release
Adjustment
We have changed the height adjustment system to a quick release system and increased the weight limit to 80 kg (176 lbs).
*The pictures show Gaming Desk HD BHD-1200HD, which uses the same method.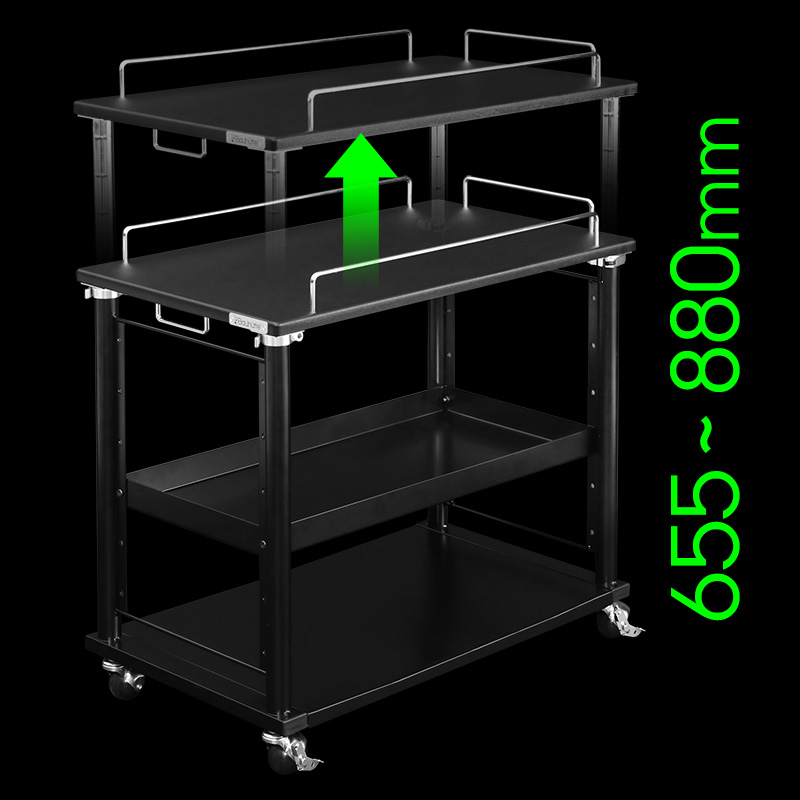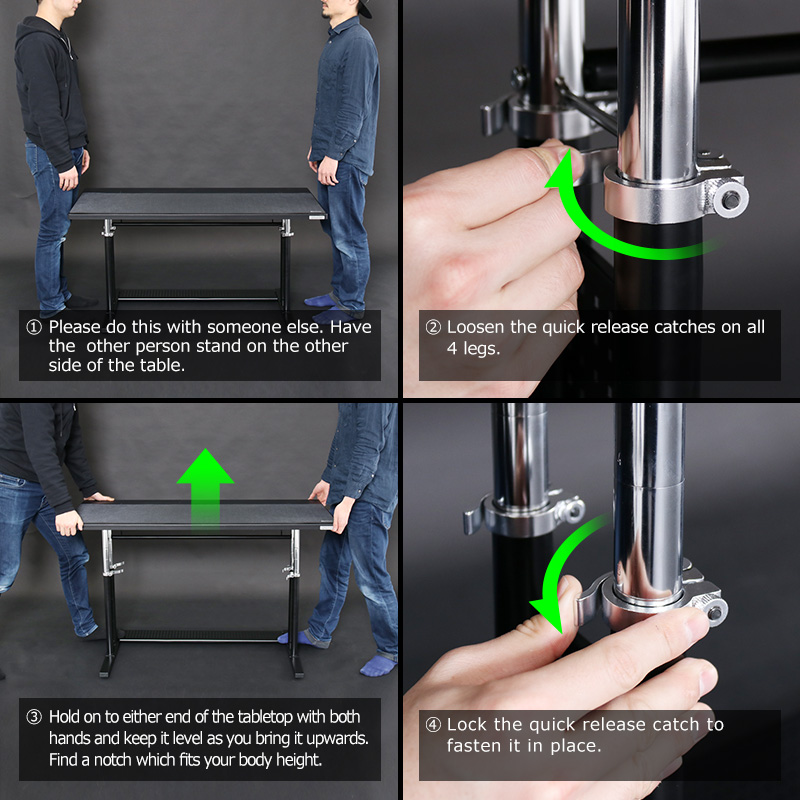 Size
Weight Limit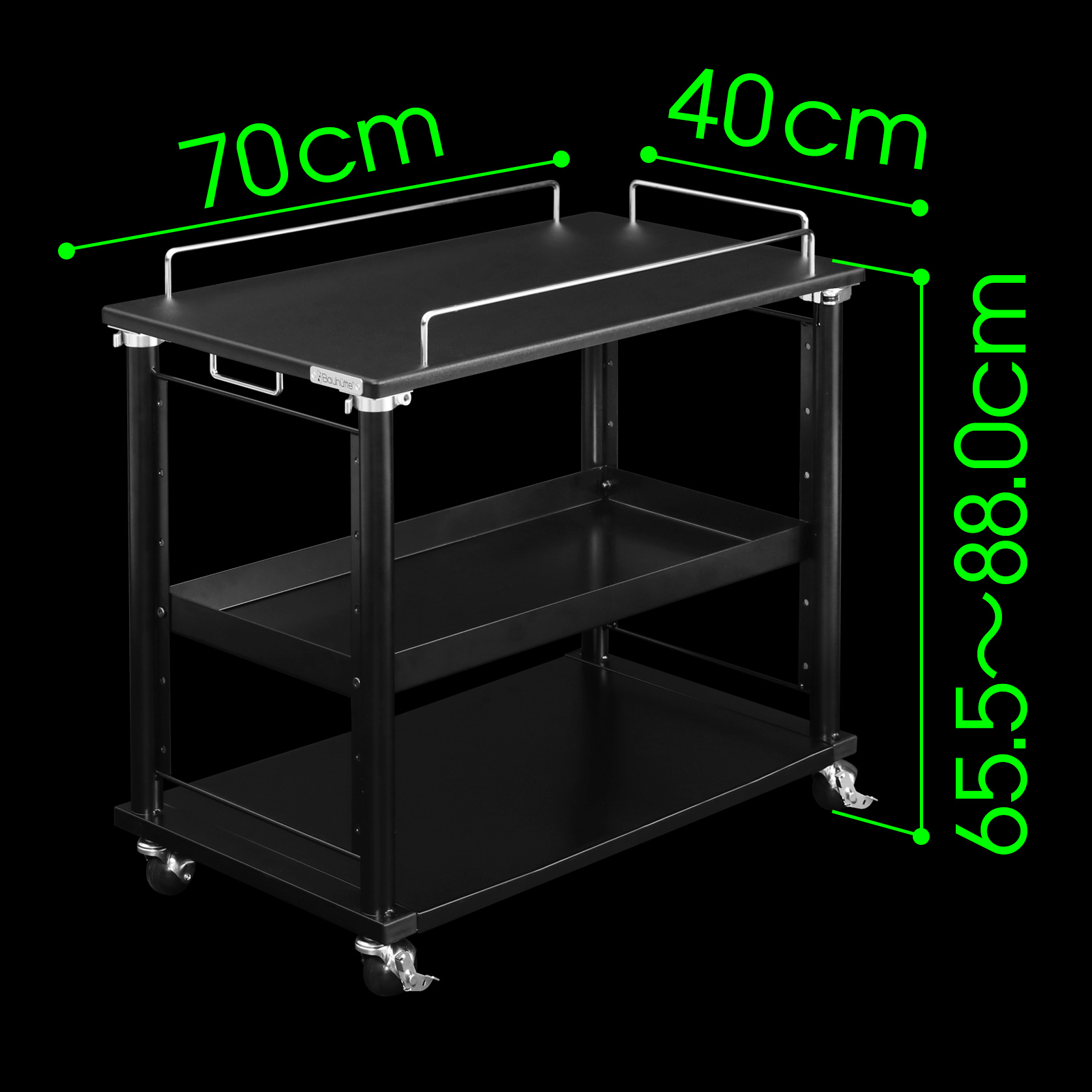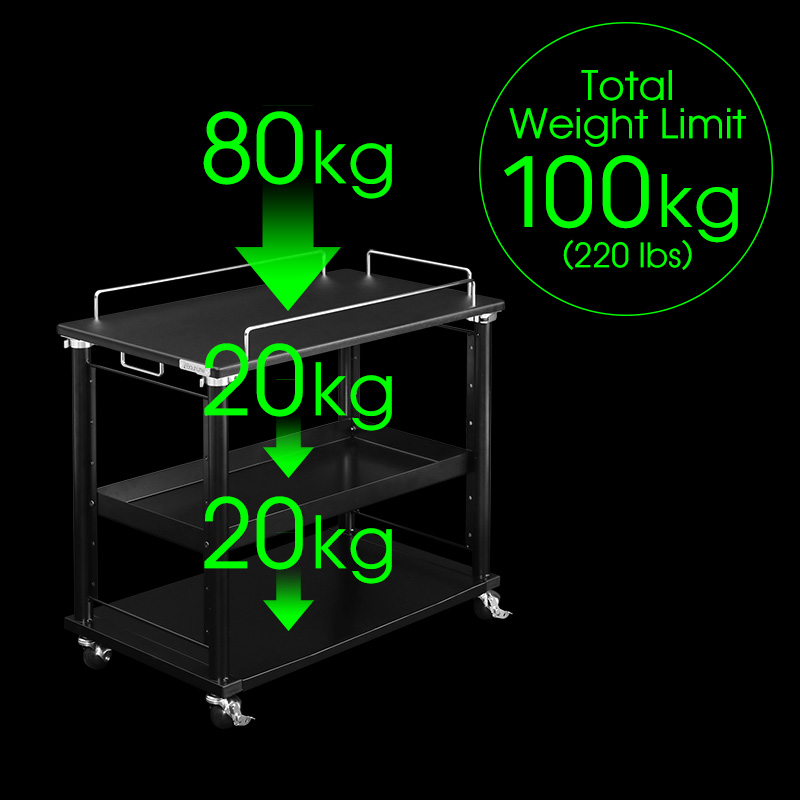 Guards
It has guards to prevent your CPU from falling off.
Grip
You can pull the wagon forward easily.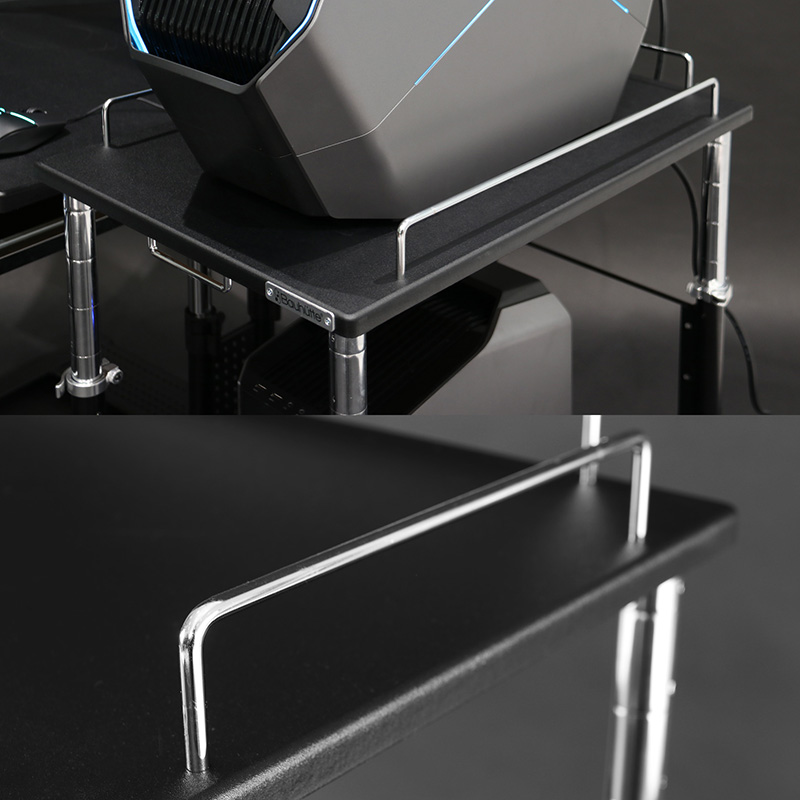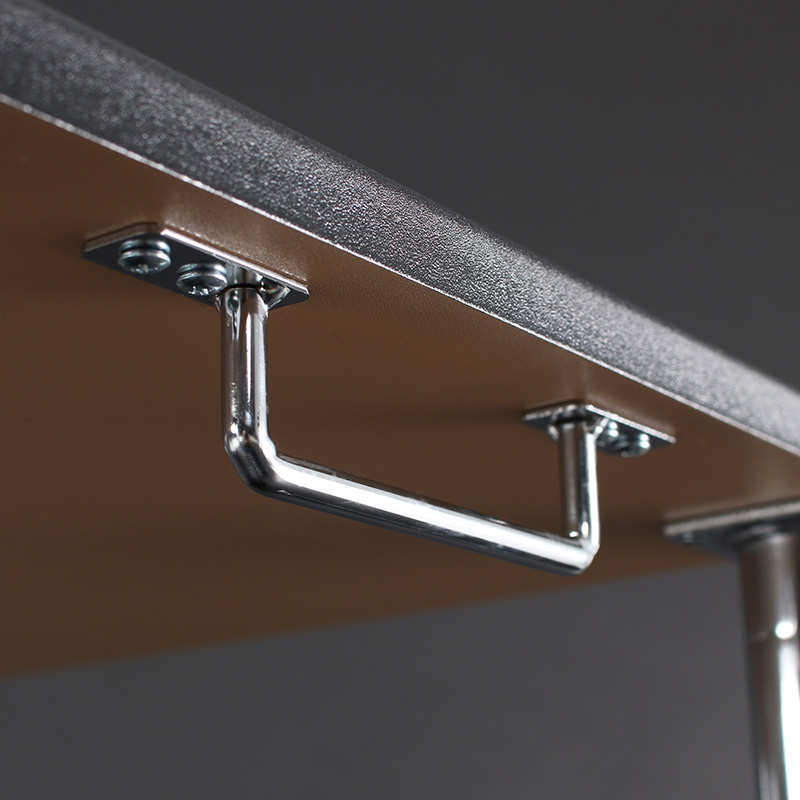 Lockable Casters
It comes with lockable ball casters.
Height Scale
Please use these as a guide when adjusting the height of the upper shelf.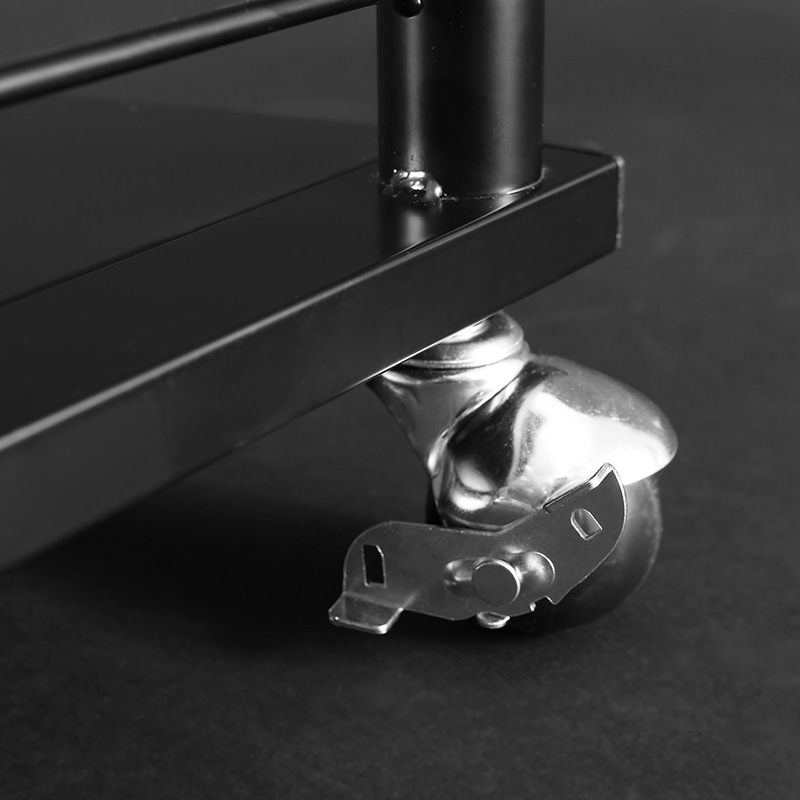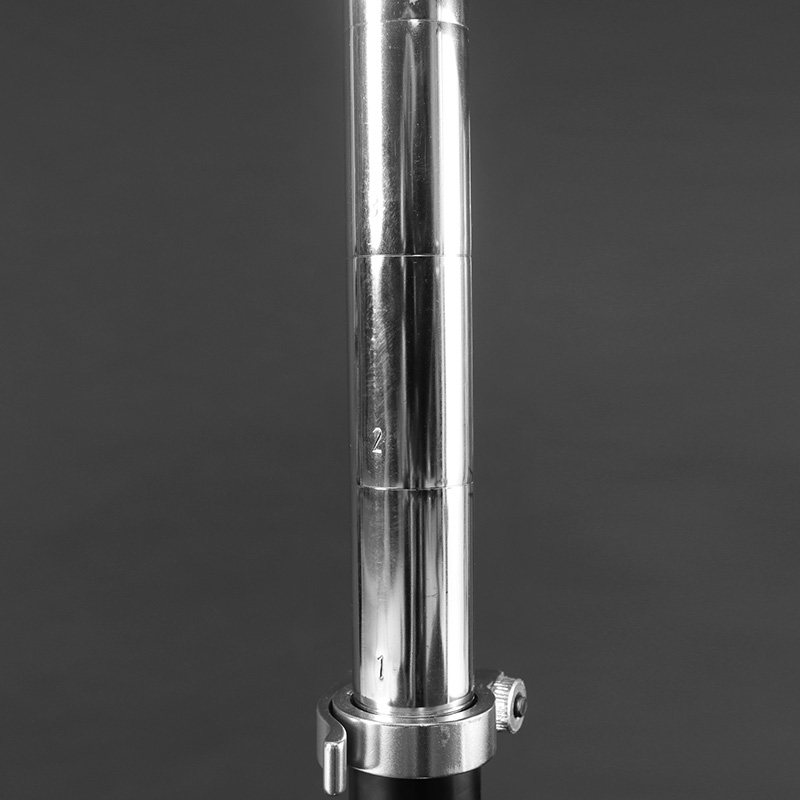 SPEC
Color
Black
Size
Width 400mm × Depth 700mm × Height 655mm(655~880mm)
Weight
13.6kg
Surface Finish
desk legs : epoxy powder coating
Weight Limit
Total Weight Limit : Less than 100kg
Upper Shelf : 80kg
Tray and Bottom Shelf:20kg
Material of Tabletop Surface
laminated fiberboard(PVC resin)
MSRP
Varied
JAN Code
4589946141528
*Please do not place hot vessels, like heated pots, kettles, or hot mugs, directly on it. This might result in a change in the color or shape of the product. Please lay a pot stand or coaster on the table before placing such items on it.
SIZE
*Proof of quality stickers on some products may differ from the above measurements. The measurements on the product page are more accurate than those on your product.
*The sizes written are control sizes. Depending on the individual and the way the product is assembled, measurements might differ slightly.