CONCEPT
Expand Your Gaming Desk's Possibilities
with a Highly-Customizable Display Arrangement
A Monitor Arm is an irreplaceable element of
a comfortable gaming environment layout.
This long arm is suitable for all sorts of playing styles.
It can extend up to 78 cm (30.7 in),
allowing you to arrange your displays as you prefer.
It now boasts of a gas pressure-operated system
for easy height arrangement,
giving you even more freedom
to intuitively build the perfect layout.
SERIES
*Click the color buttons to change product colors.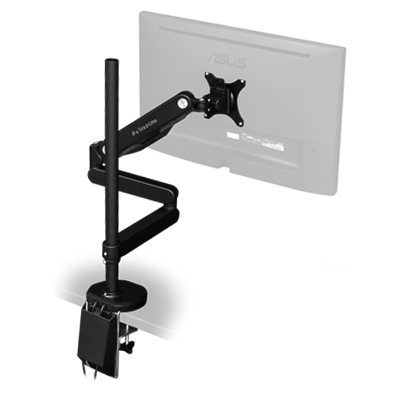 Single
BMA-1GS-BK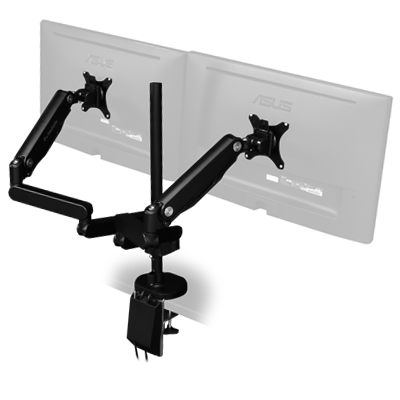 Dual
BMA-2GS-BK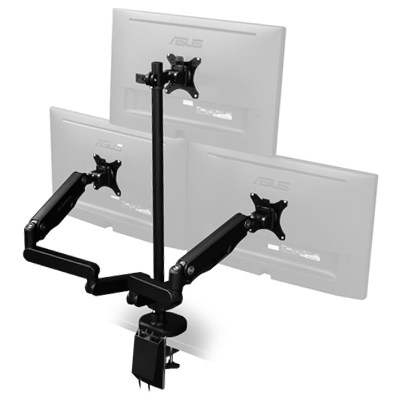 Triple
BMA-3GS-BK
FEATURES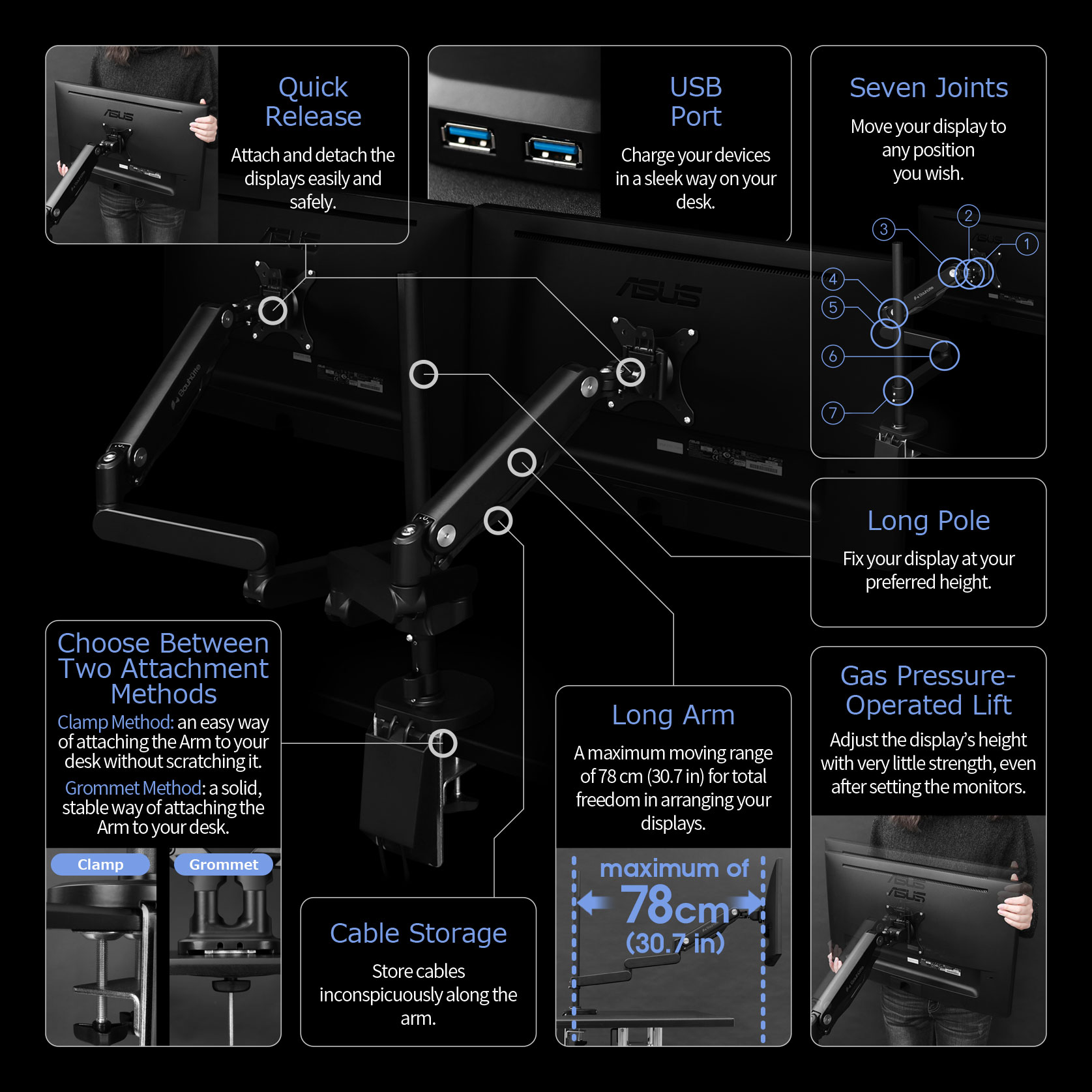 A Long Arm with a Wide Moving Range
Expand your gaming desk's possibilities with this Long Arm
that extends to a maximum of 78 cm (30.7 in).
With a wider moving range than the standard monitor arms',
it allows you to build surprising layouts,
such as extending your display from the side of your desk
or creating a lying-down gaming environment.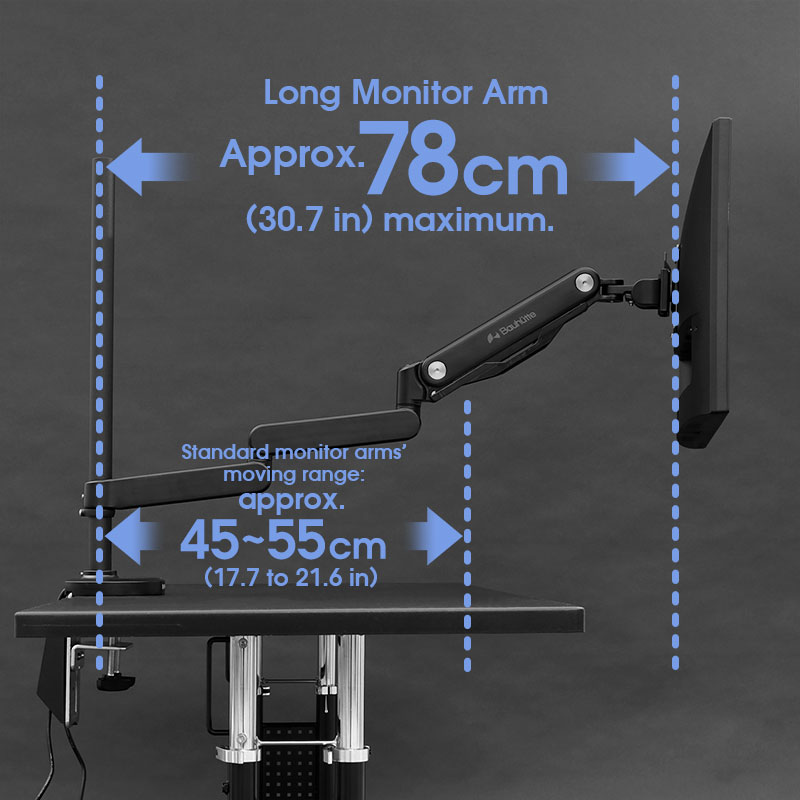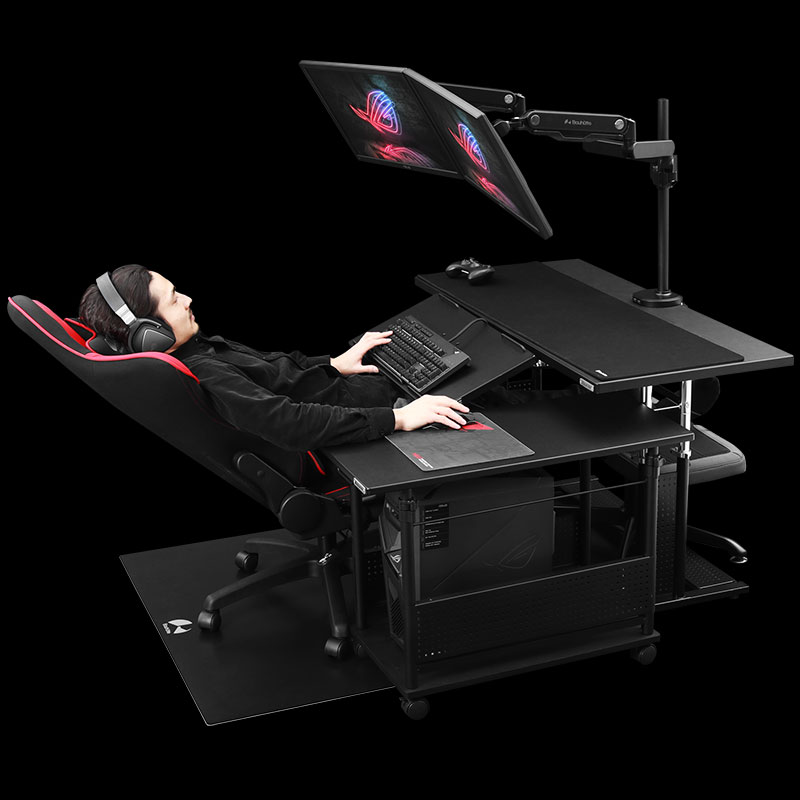 Freedom of Movement
This Monitor Arm allows you to freely arrange your displays
according to your task or your playing style.
Besides just shrinking and expanding,
fine height adjustments are also effortless
thanks to the gas pressure-operated lift.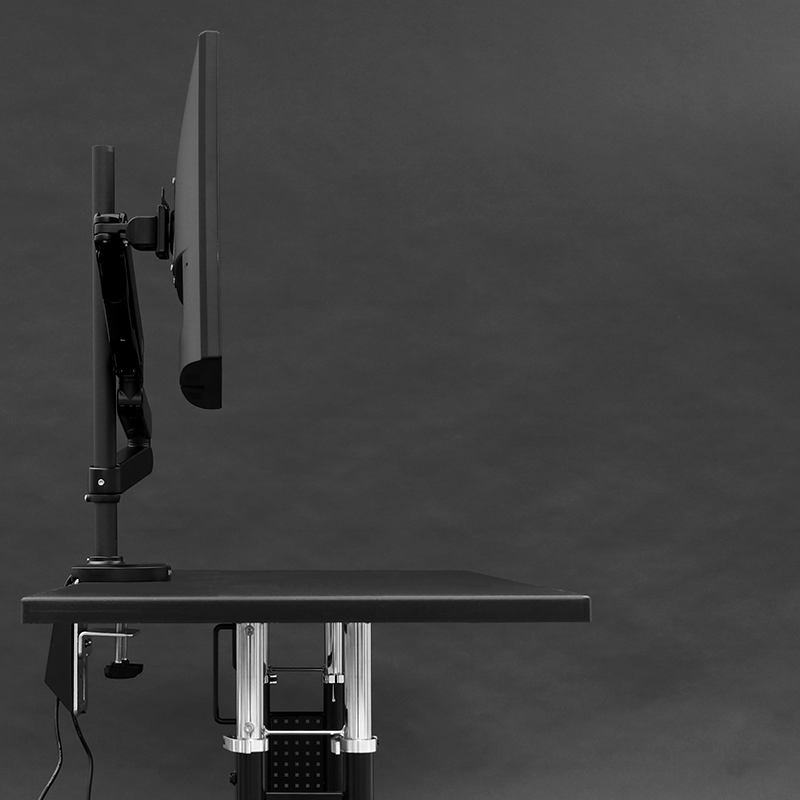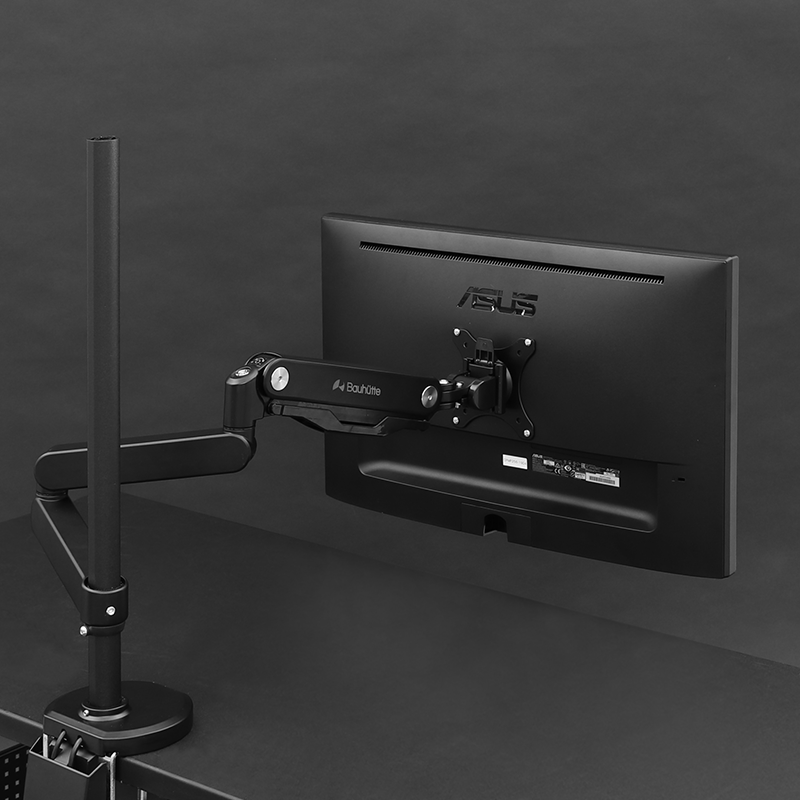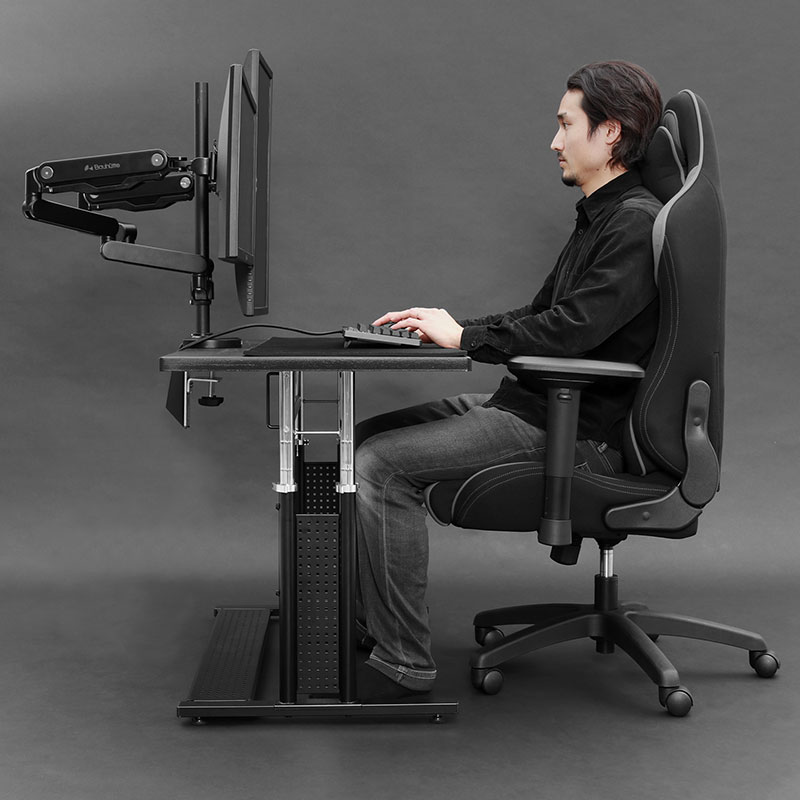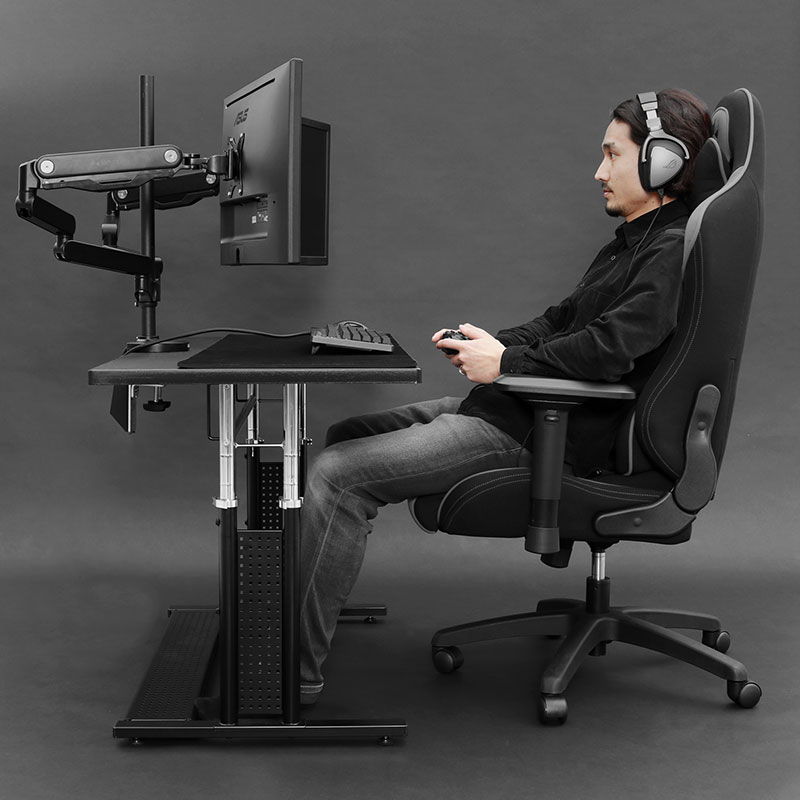 Perfect for Large-Sized Monitors
The Long Arm is perfectly suitable for large-sized monitors.
The image shows an example with two- and three-27 inch display settings.
*Make sure to check the size and weight of your displays beforehand.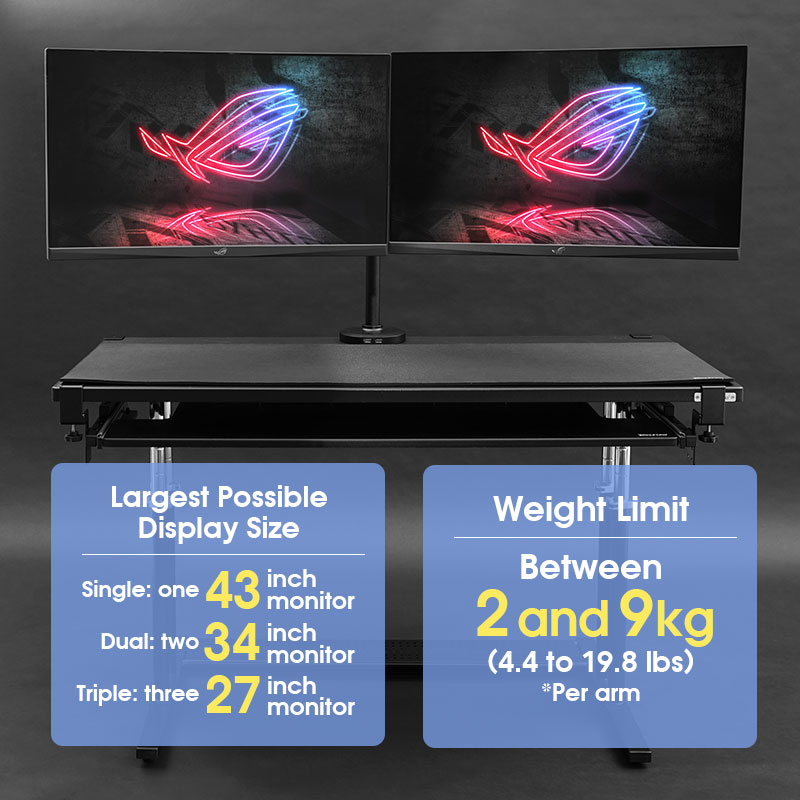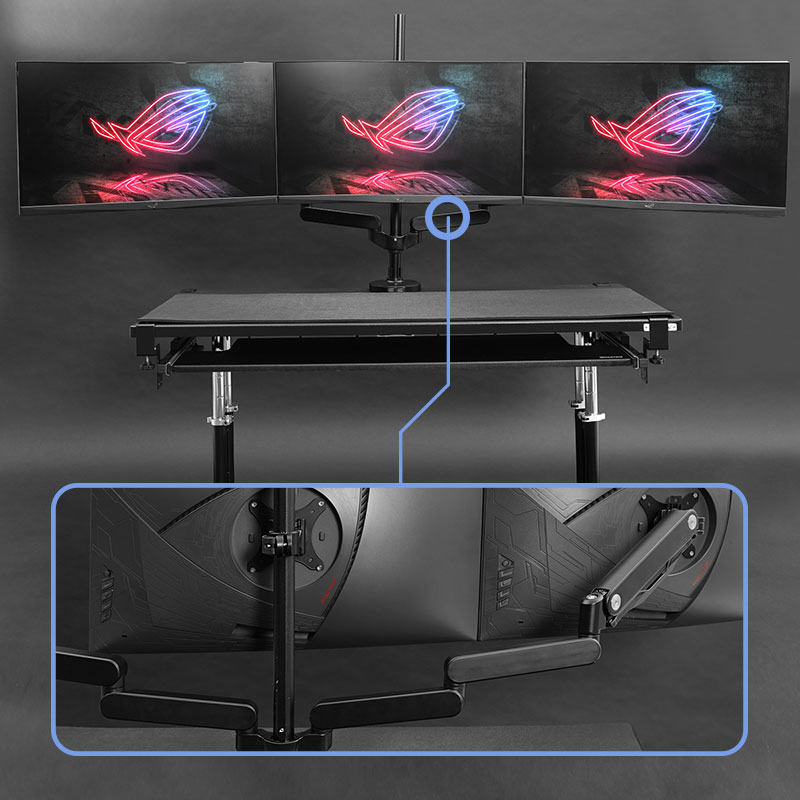 More Desk Space
Using a Monitor Arm clears space on your desk. Remove the bulky monitor stands and enjoy a spacious work area.
Long Gaming Hours
Many games are concerned with sore necks, shoulders, and aching eyes. The reason might be that their displays are not at the correct height. Using the Monitor Arm allows you to build a gaming environment in which you're comfortable playing for a long time.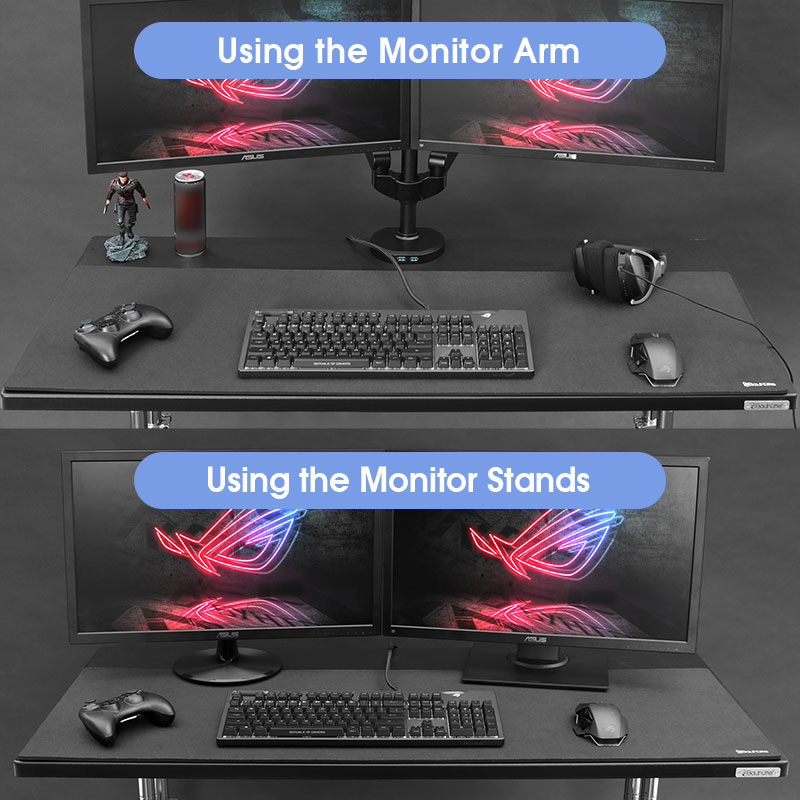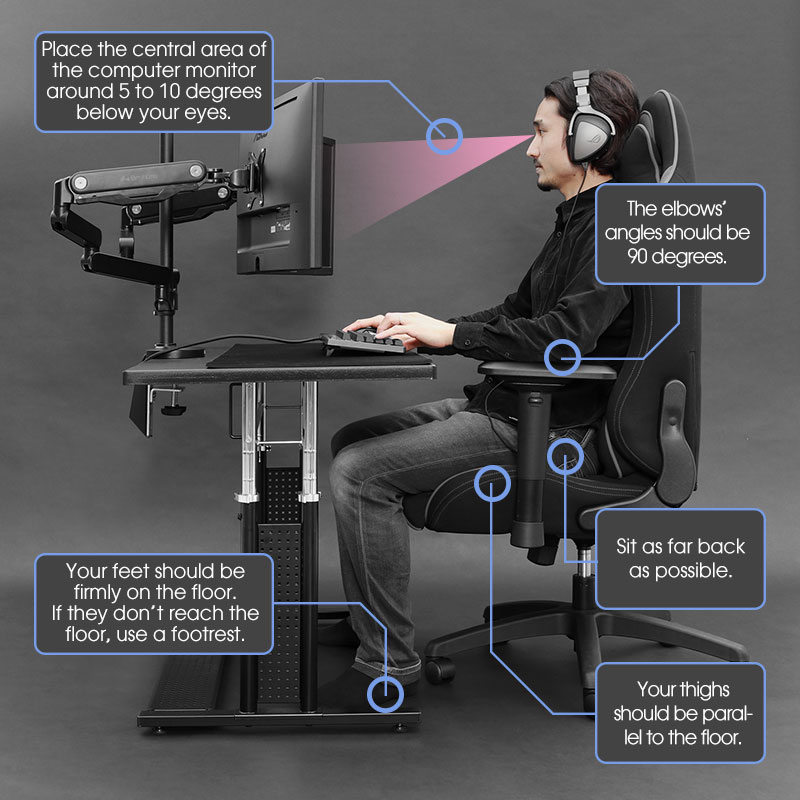 Long Pole
Using a long pole allows you to arrange your display at your preferred height. The triple type easily supports a stacked
*
layout.
*Two horizontal lines
Adjustable Arm Position
Once you fix the ring at your preferred height, you can set the arm up. You do not need to tighten the screws while holding the heavy arm, so it is easy to adjust the arm position on your own.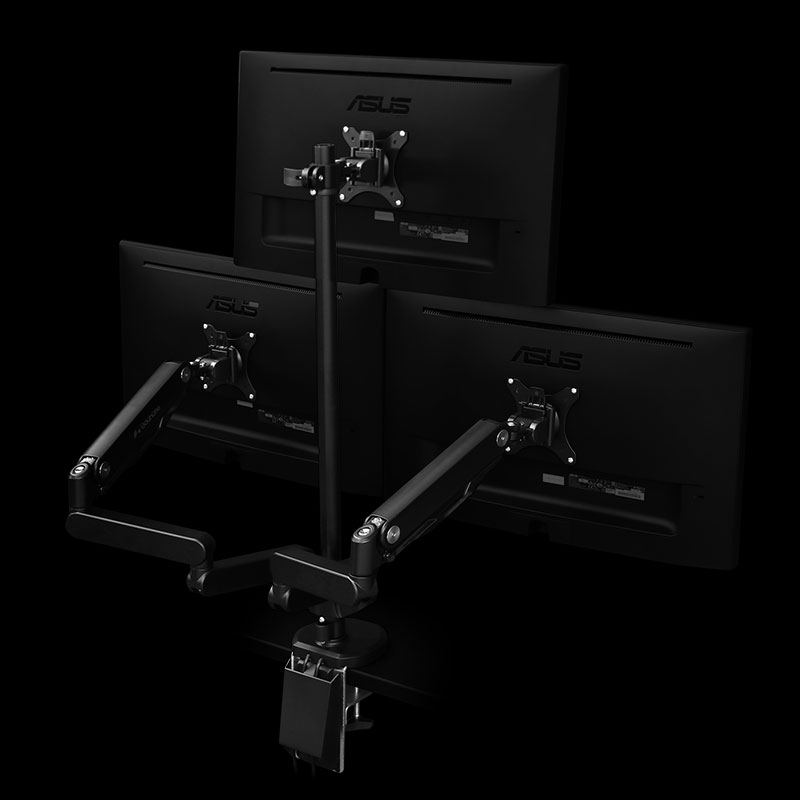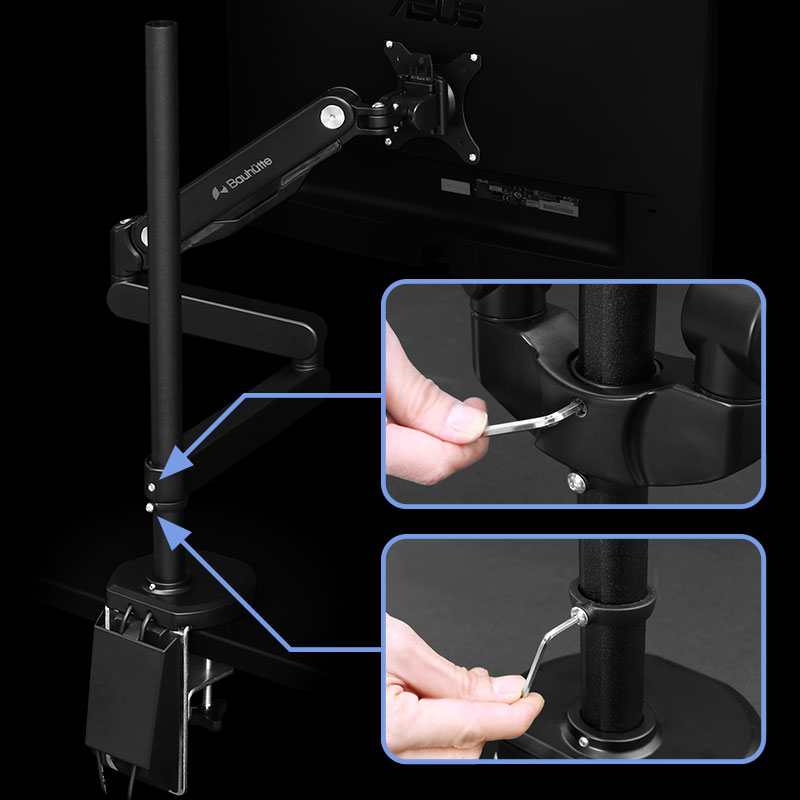 Seven Joints
The Monitor Arm has seven joints, more than the average two to four joints of standard monitor arms. Make fine adjustments to your display arrangement as you wish.
Lightweight Gas Pressure Operation
The arm tip has a gas cylinder built in. It allows you to move the arm up and down without exerting force.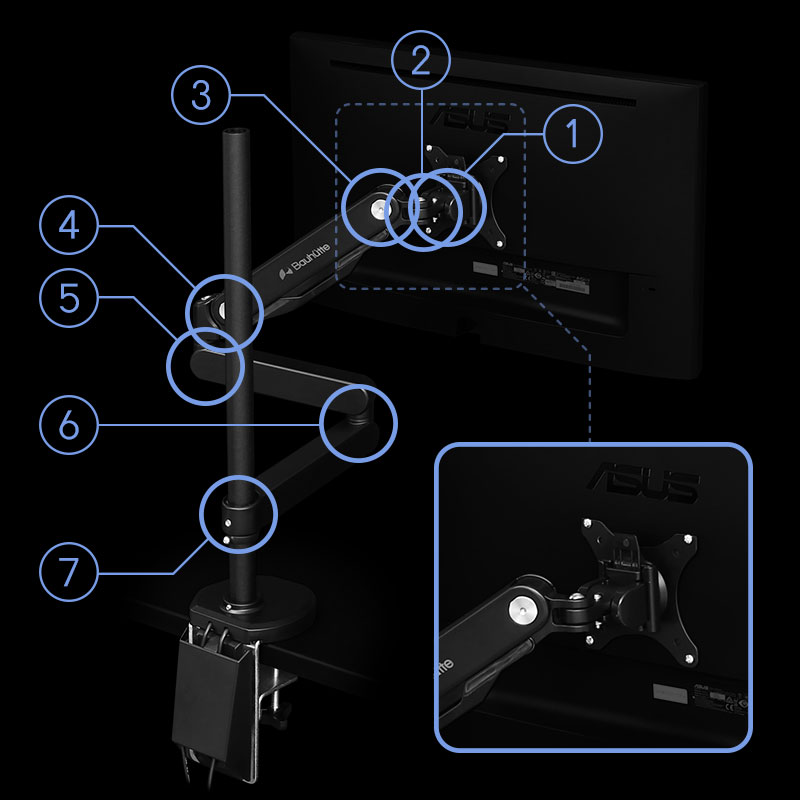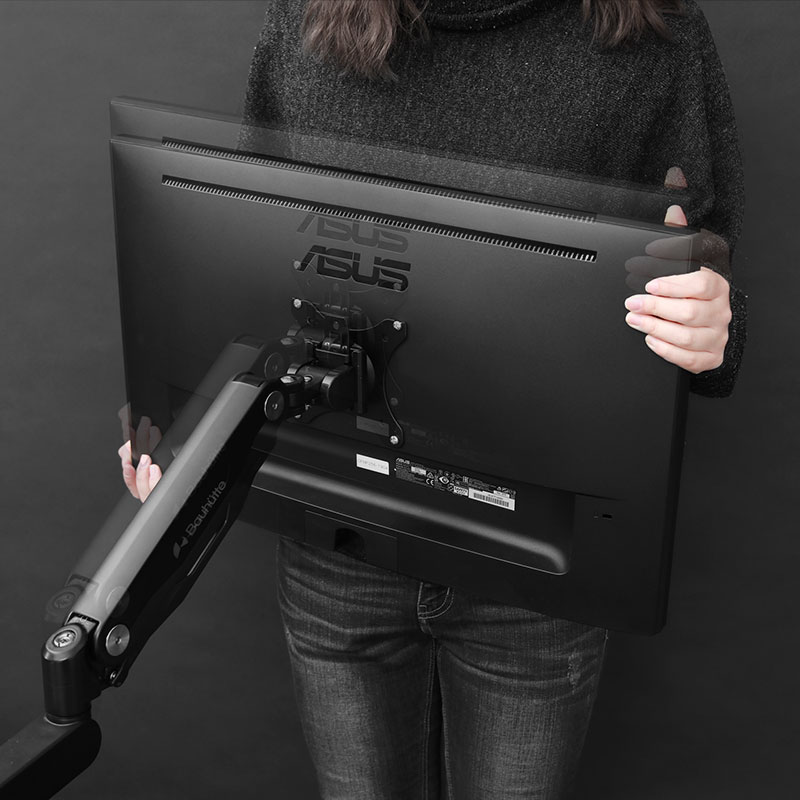 Dual Type
(Two Monitors)
For multitasking gamers. You may play your game on one screen and display a strategy site or videos on the other one, use a chat app, and so on. The possibilities are endless.
Triple Type
(Three Monitors)
For gamers who play First Person Shooting games or Car Racing games, which require a wide field of vision. Placing the leftmost or rightmost monitor vertically is also useful for editing long text documents or browsing through social media.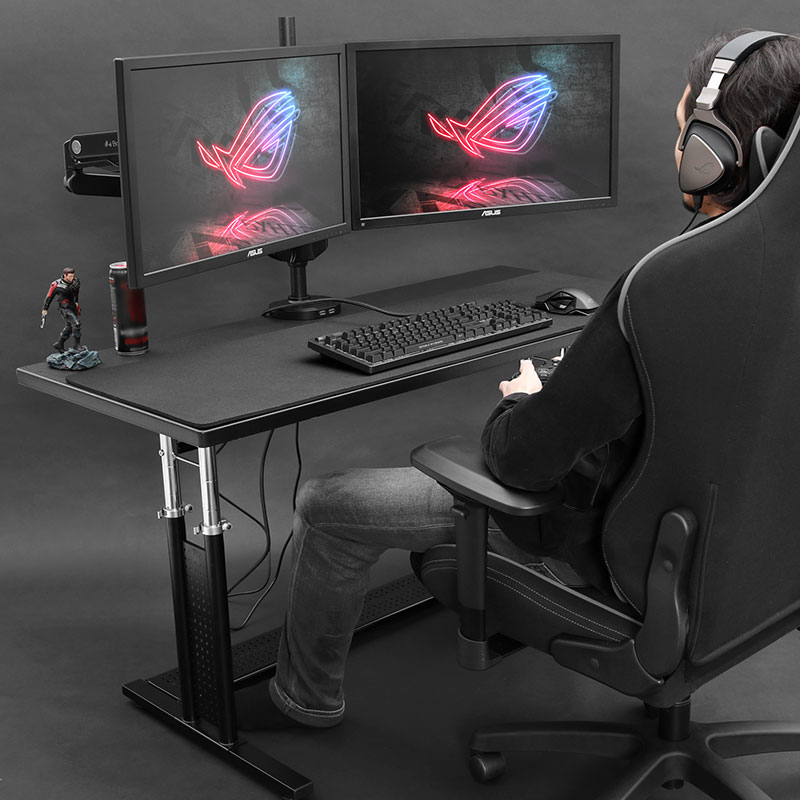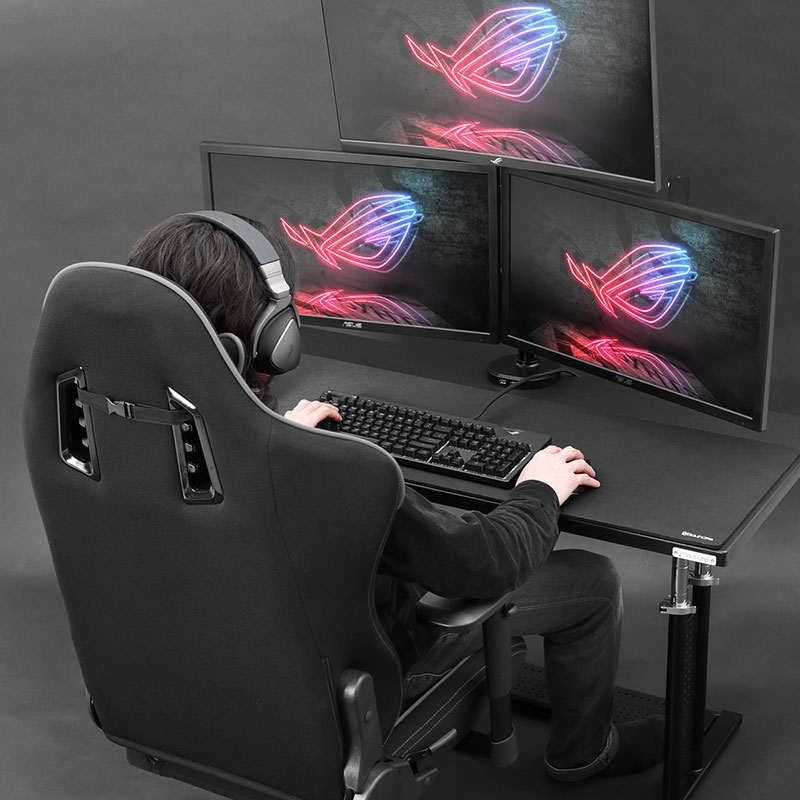 Suitable for
VESA Mounting Interface
The included VESA plates are suitable for 75 mm and 100 mm patterns.
*Make sure to check whether or not your display is compatible with the VESA Mounting Interface beforehand.
Quick Release System
for Easy Attachment
Once you have fixed the VESA plate to the back of the display, simply mount it in the monitor holder until it clicks. You can attach and detach the displays easily and safely on your own.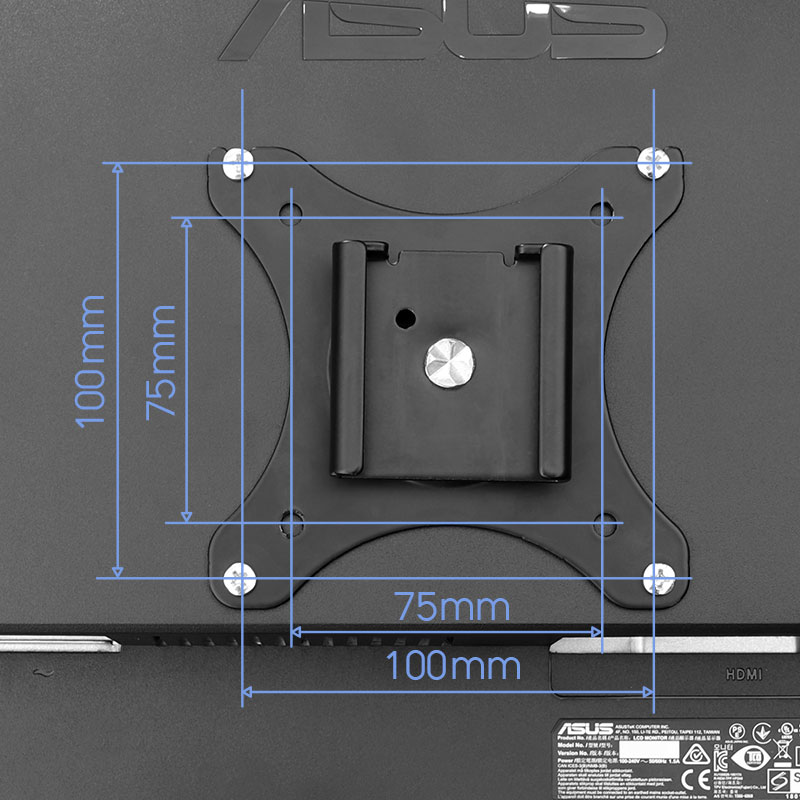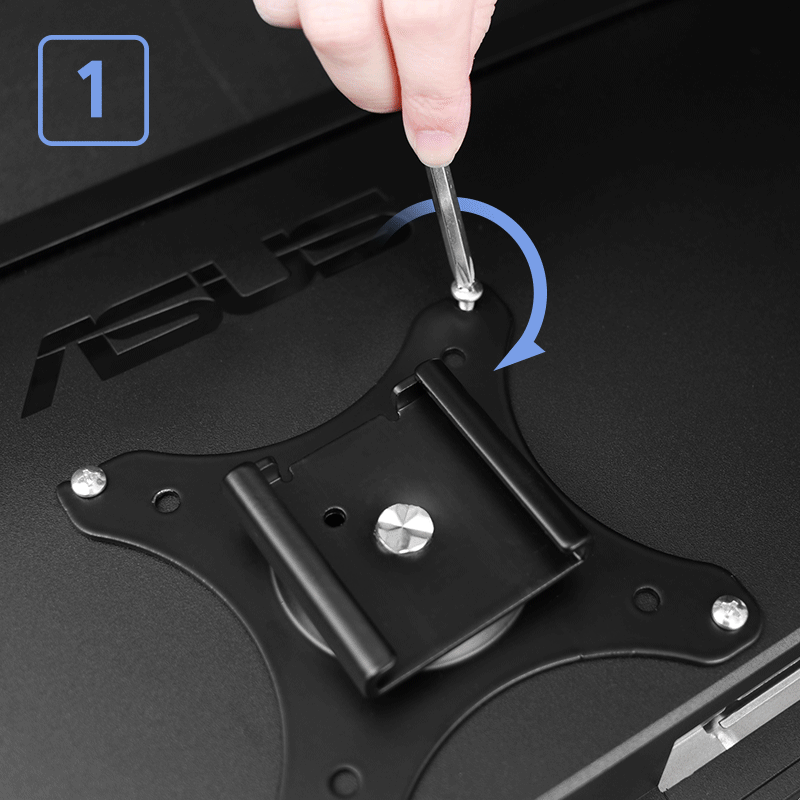 Clamp Method /
Grommet Method Attachment
Choose your preferred attachment method.
Clamp Method: an easy way of attaching the Arm to your desk without scratching it.
Grommet Method: a solid, stable way of attaching the Arm to your desk with a screw.
*Make sure to check beforehand if your desk has no weight limit or resistance issues.
Adjustable
Monitor Holder Stiffness
When there are issues with the monitor's angle adjustment, such as the monitor holder joint being too stiff for the monitor to move, or it being too loose and letting the monitor tilt immediately, you can adjust it by tightening or loosening the monitor holder's bolt.
*The monitor holder screws may be too loose in their initial state. Tighten the screws and check that the monitor holder is stable before setting your monitor up.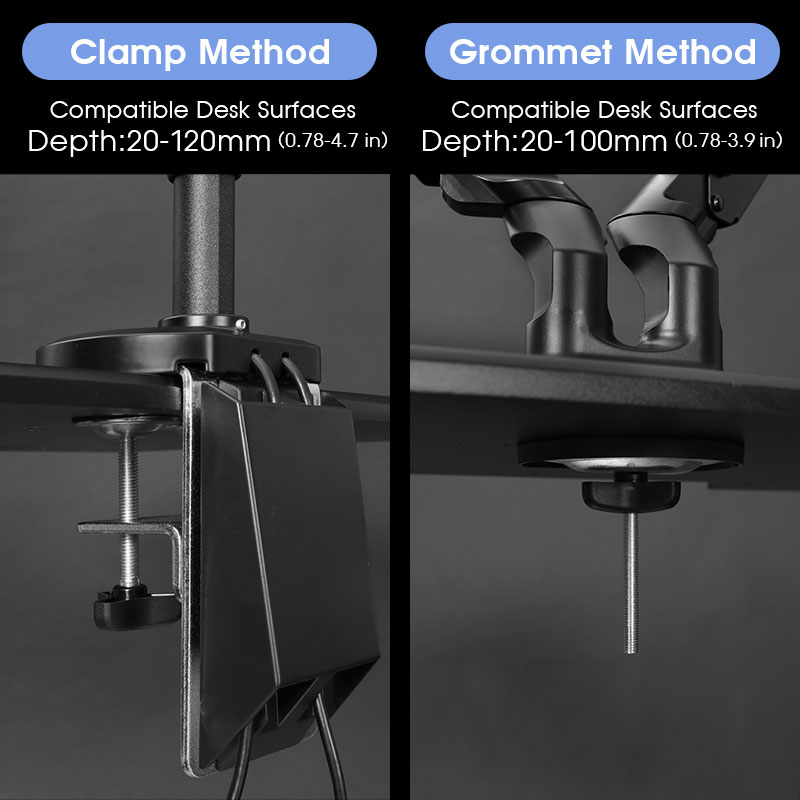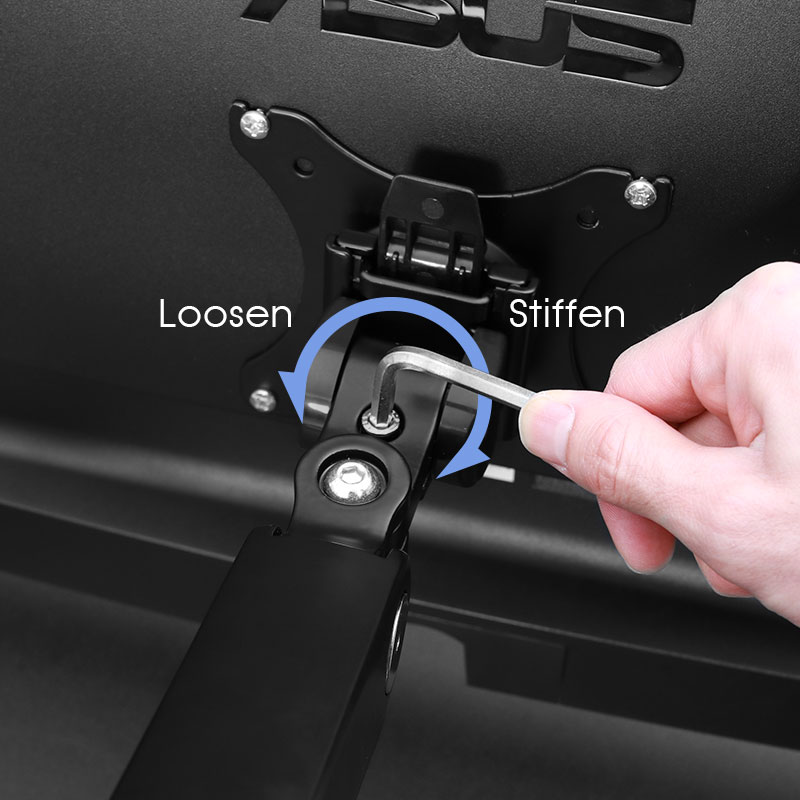 USB Port
The Monitor Arm takes its power from the PC or from a power outlet, and it makes it possible for you to charge your devices in a sleek way using short cables on your desk.
Cable Storage
and Clip
A cable storage space is built in at the bottom of the arms. A clip that can be set up on the main arm is also included, so you can hide the cables from the monitors' surroundings and store them inconspicuously.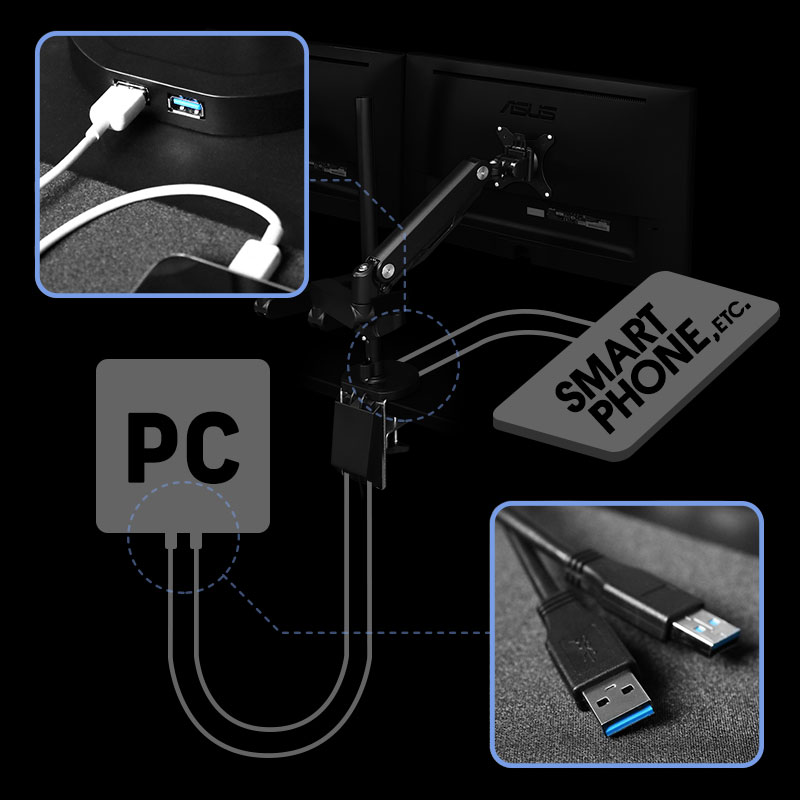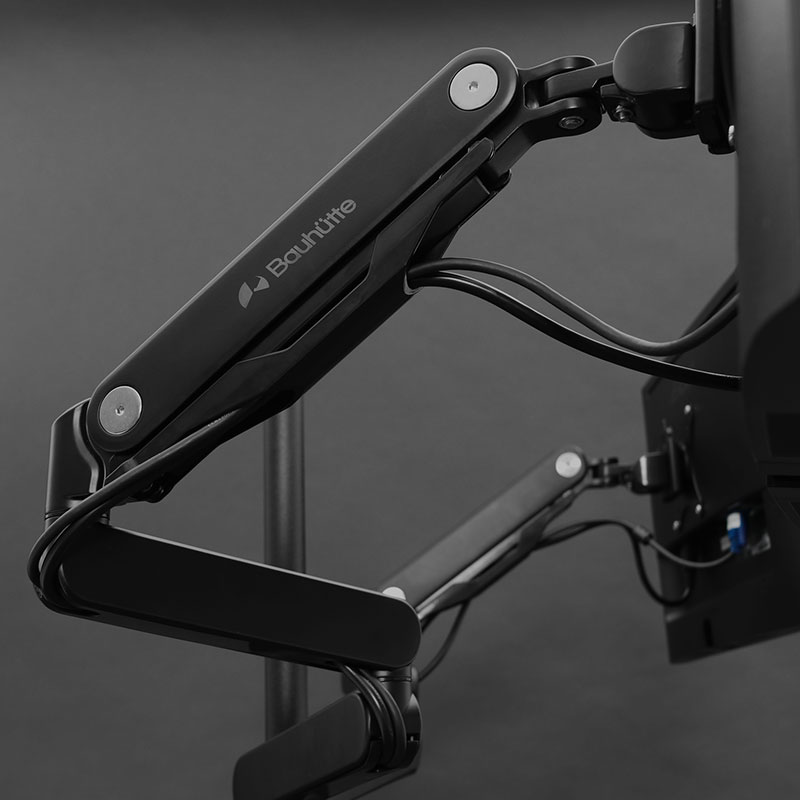 Perfect for
Standing Desks
Whenever using a height-adjustable standing desk, you need to adjust the display's height as well. We recommend a gas pressure-operated Monitor Arm for ease of height adjustment.
Slim Monitor Arm
This Monitor Arm can be folded into a flat shape, making it suitable for narrow spaces. We recommend it for use on desks with a short depth.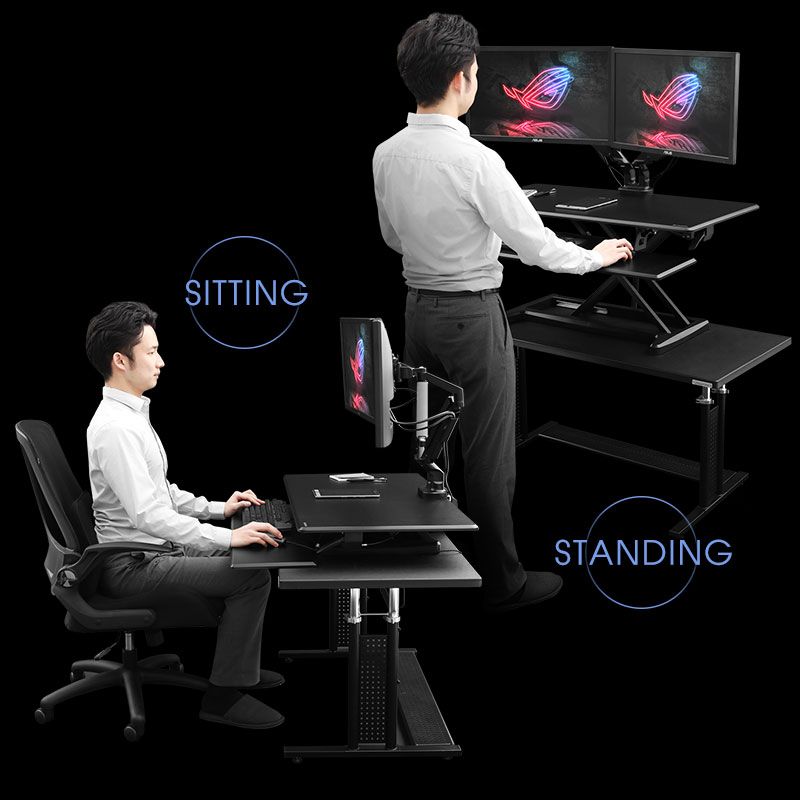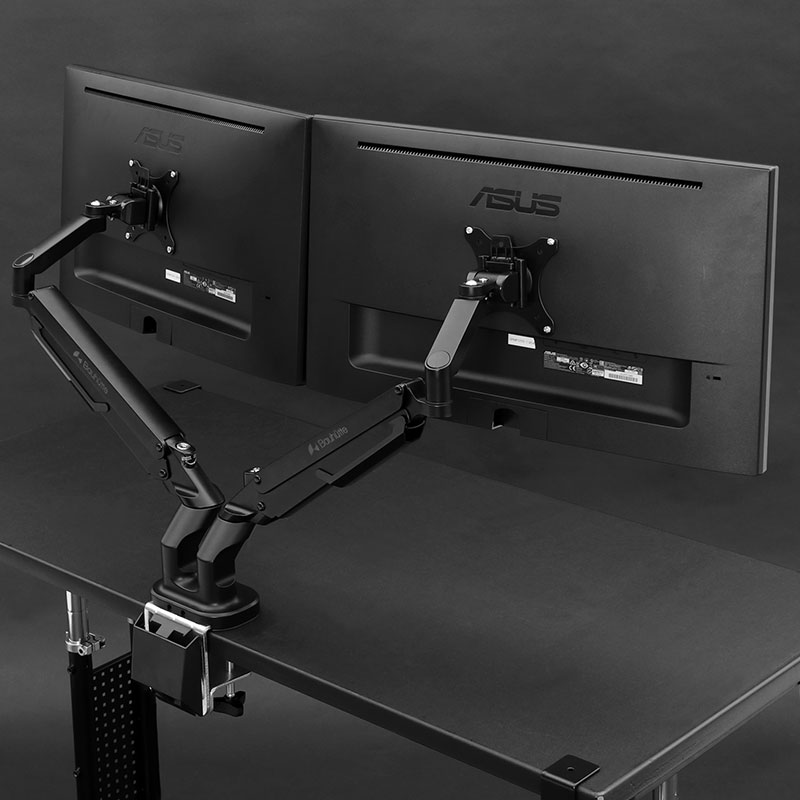 SPEC
Color
Black
Size
refer to size information below
Weight
BMA-1GS-BK:5.27kg
BMA-2GS-BK:8.00kg
BMA-3GS-BK:8.85kg
Components
aluminum, plastic, steel
Surface Finish
powder coating
Weight Limit
Between 2 and 9 kg (4.4 to 19.8 lbs)
*Per arm
Compatible Desk Surfaces
Clamp Method : Depth: 20-120 mm (0.78-4.7 in)
Grommet Method : Depth: 20-100 mm (0.78-3.9 in)
MSRP
Varied
JAN Code
BMA-1GS-BK:4589946144307
BMA-2GS-BK:4589946144291
BMA-3GS-BK:4589946144314
SIZE
*Proof of quality stickers on some products may differ from the above measurements. The measurements on the product page are more accurate than those on your product.
*The sizes written are control sizes. Depending on the individual and the way the product is assembled, measurements might differ slightly.