CONCEPT
This compact ottoman was made to fit beneath your gaming desk and
can be used with your gaming chair.
It's been reduced by 17 cm (from 47 to 30 cm) from the first model to be even more compact.
You can keep it in the limited space under your desk without making it feel cramped.
While it's become more compact, it's gotten wider for more comfort.
The rectangular surface is 1.4x wider than the original model,
so you can easily put your feet up even with your legs open.
Also, we were very particular about the height so
this ottoman could be even more comfortable for your legs.
FEATURES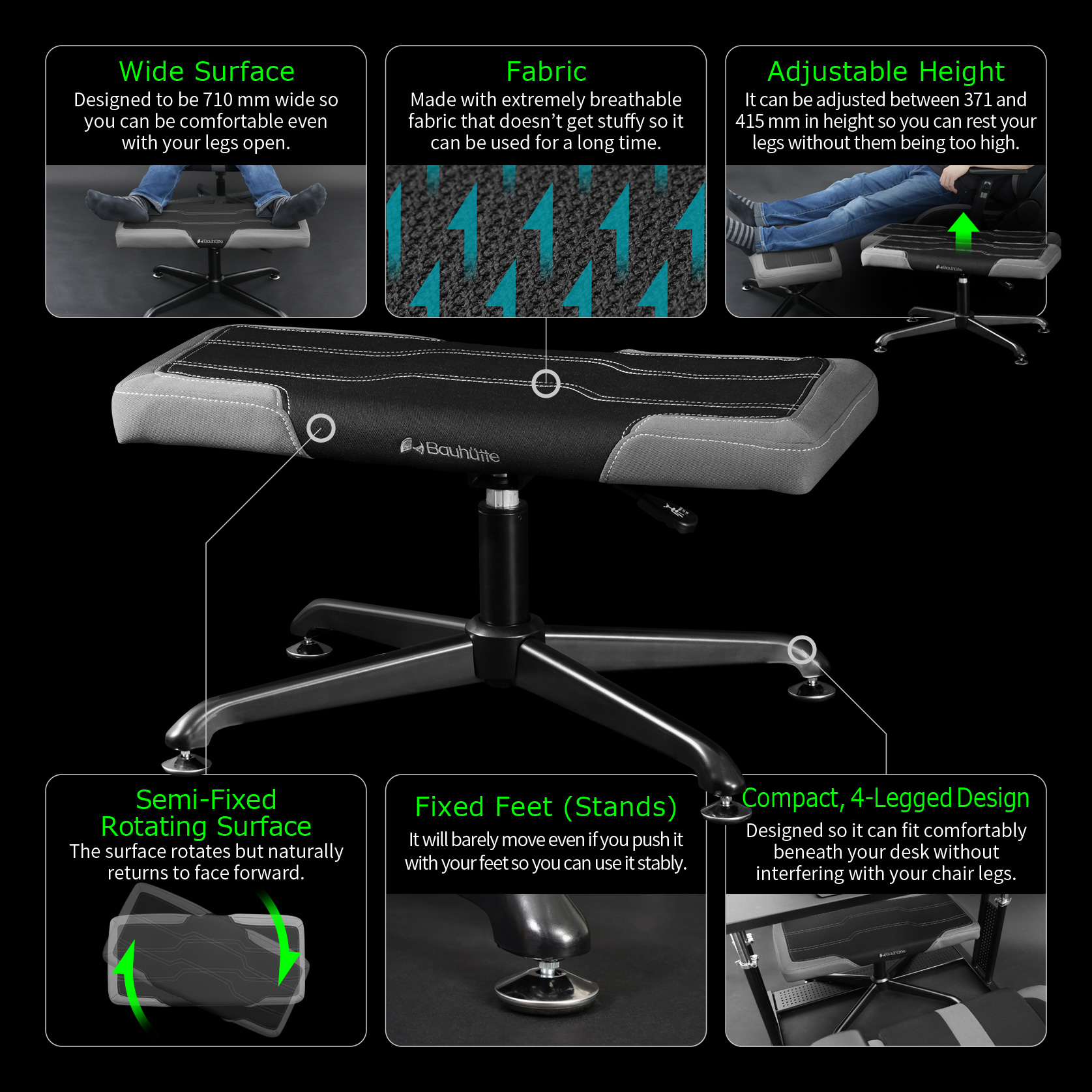 A Compact Version that Fits Beneath Your Desk
Most ottomans are made wide in all directions so they don't fit under desks very well.
Gaming Ottoman is compact and takes up little space.
It can be placed beneath your desk with space to spare so you can keep it under there even when you're not using it.
We recommend this item if you want to make your desk area even more comfortable.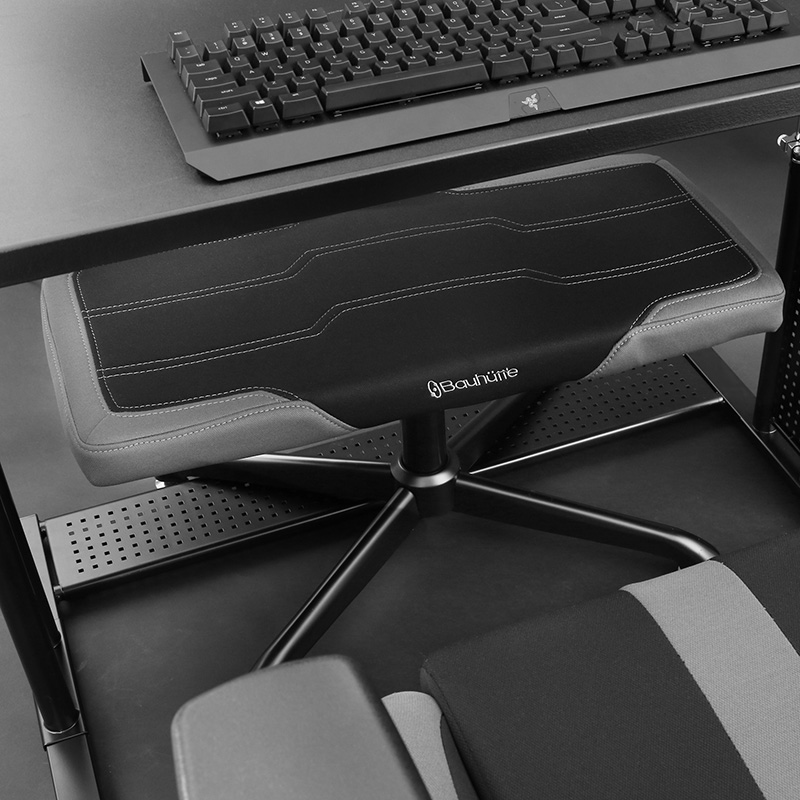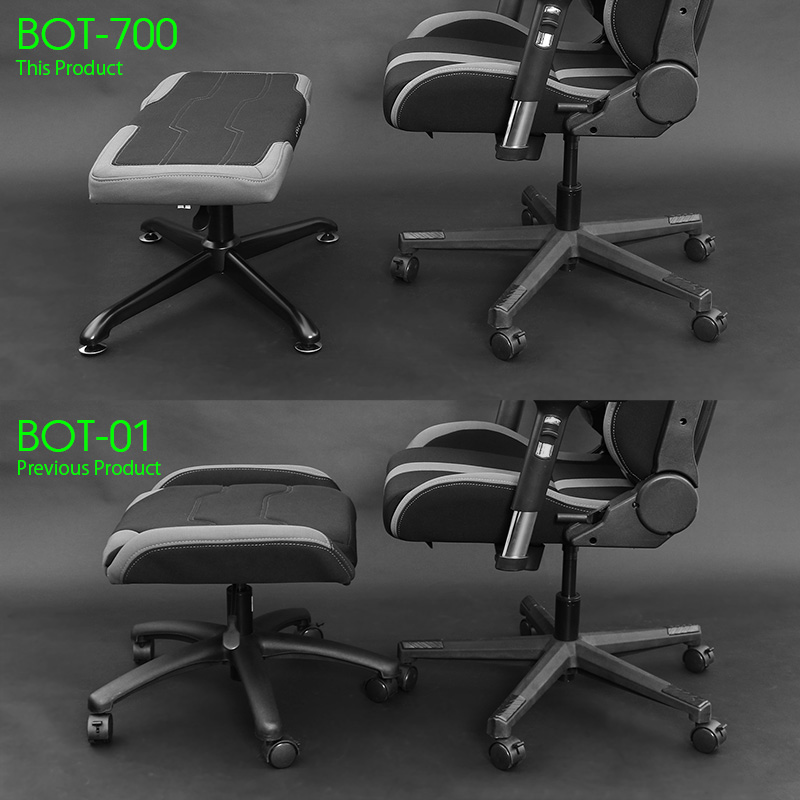 4-Legged Design
We designed this ottoman with four legs so that it could be used without interfering with the Bauhutte Adjustable Desk. You can stably set up the ottoman without it getting in the way of the desk's bottom panel.
Fixed Feet (Stands)
We used fixed feet (stands) instead of castors so that the ottoman won't move when you move your feet. It removes the issue of making you go beneath your desk to adjust it so you can more easily focus on your game.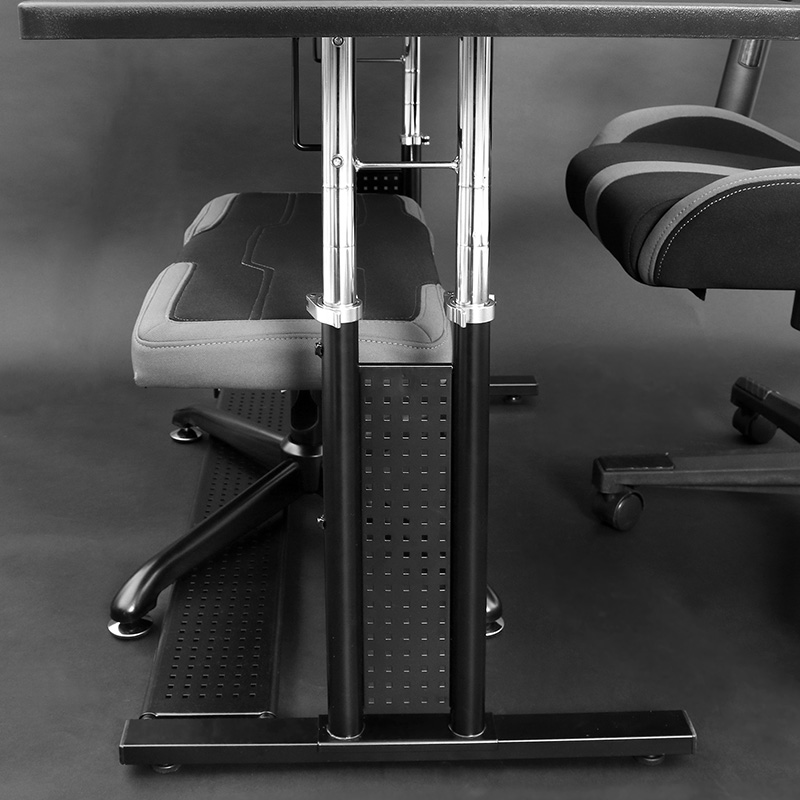 Gaming Cross-Legged
According to a survey
*
performed by Bauhutte, the most widely chosen answer to "how do you sit while gaming?" was "sitting cross-legged." However, narrow chairs with small seats are hard to sit cross-legged on, so many people end up sitting unnaturally.
* An internet survey taken by Bauhutte (held between July 28, 2017 and August 6, 2017, with 1,273 valid responses)
Expanded the Seat of the Gaming Chair
Gaming Ottoman is set lower than the seat of the chair so it can fit beneath the gaming chair. By doing that, you can expand the seat of the gaming chair so you can sit cross-legged with comfort.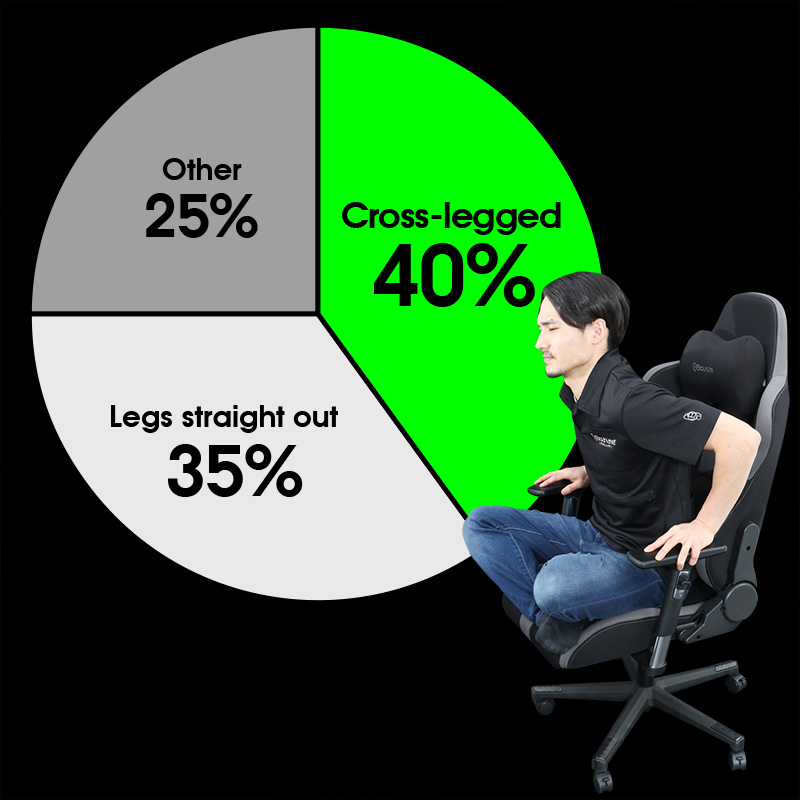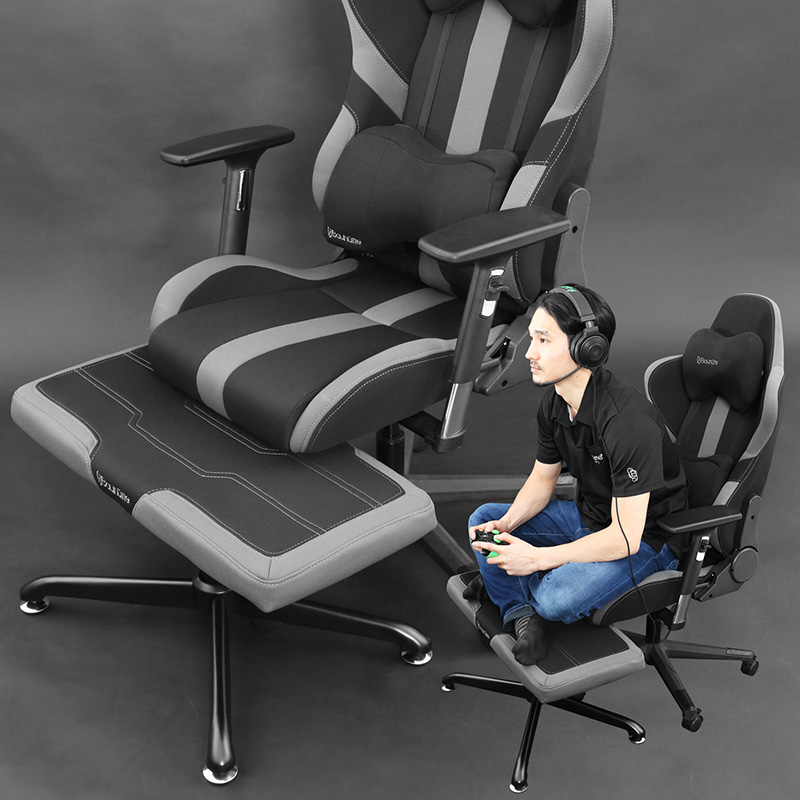 Designed to be Wide so You can Stretch Out Your Legs
It's 71 cm wide so you can spread your legs out with ease. You can relax with your legs outstretched.
Low Height
The height is set on the low side to make it easy for you to rest your legs against it. It's set to be slightly lower than your chair so you can stretch out your legs in a natural posture.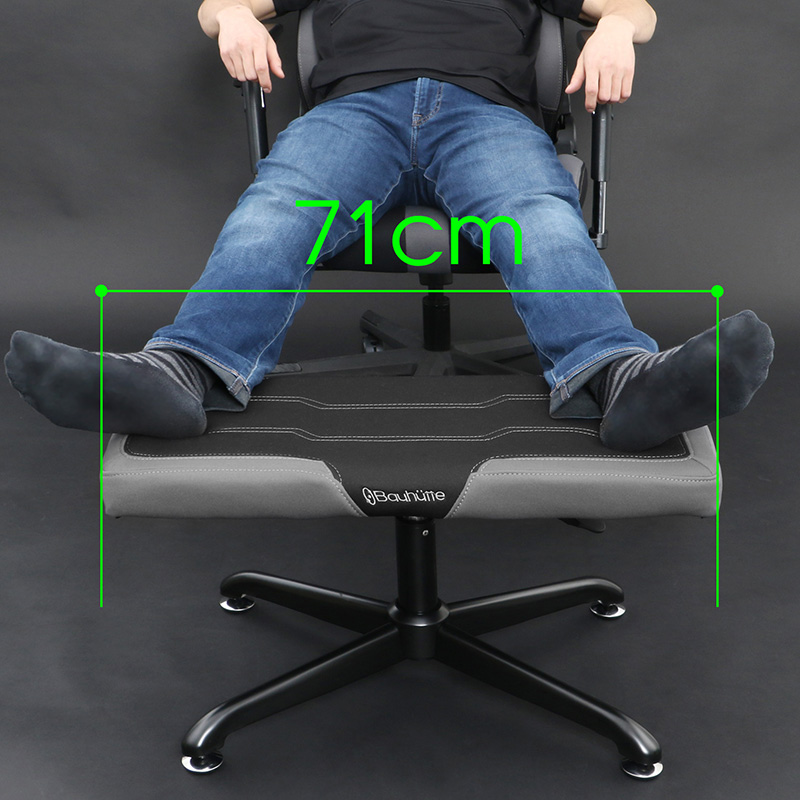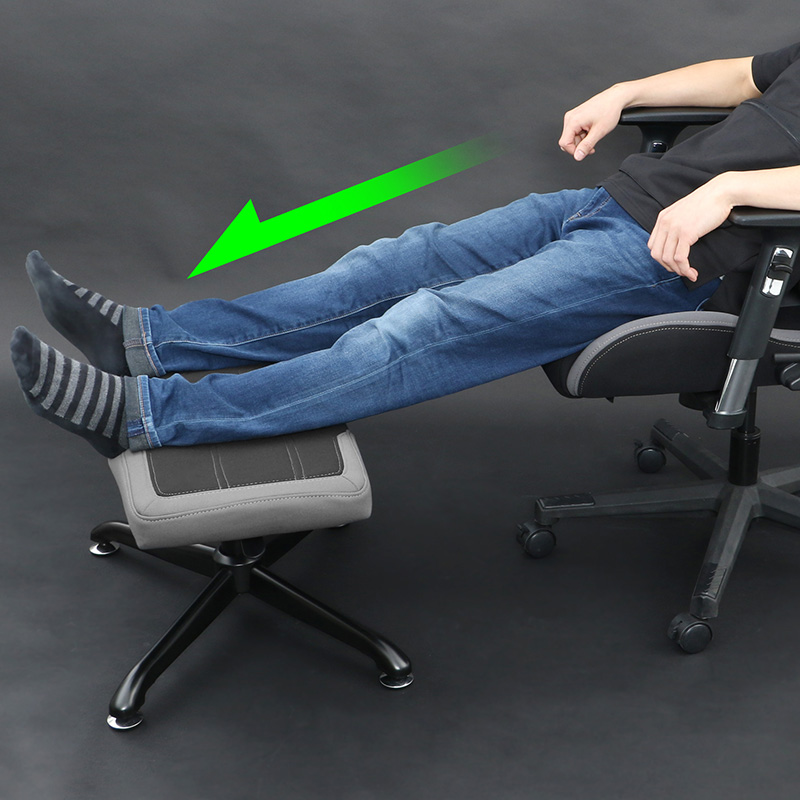 Adjustable Height
You can adjust the ottoman to stand 371-415 mm above the floor. You can match it to your height or the height of your chair and desk for the most comfortable position.
To Prevent Leg Swelling
If you sit for a long time in the same posture, parts of your body may bloat. Gamers sit for long periods of time, so they must be especially careful about their legs swelling. By using the ottoman, you can raise and lower your legs and refresh your body by changing your posture to something more comfortable.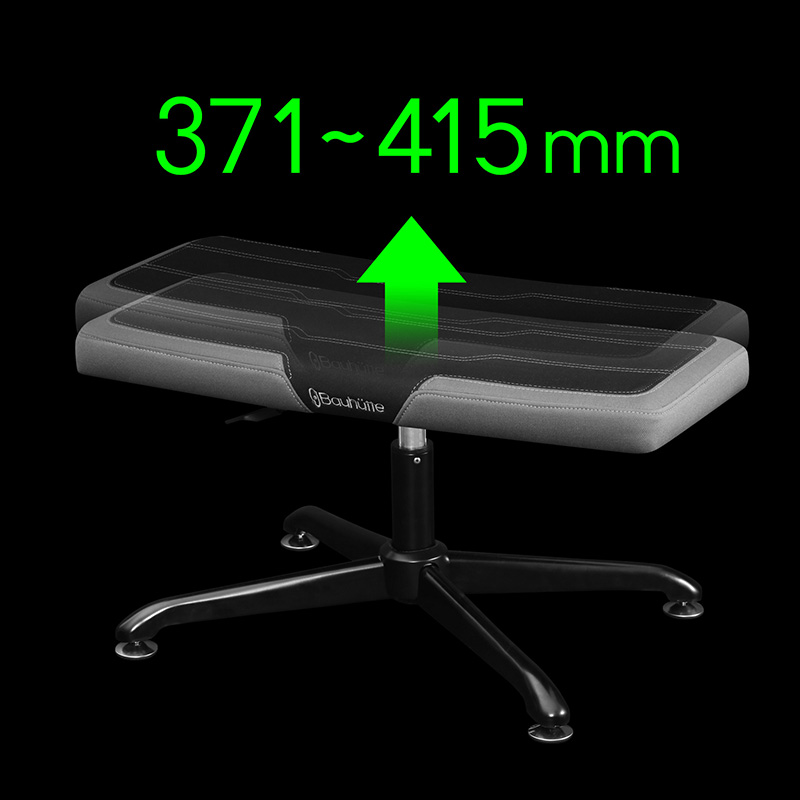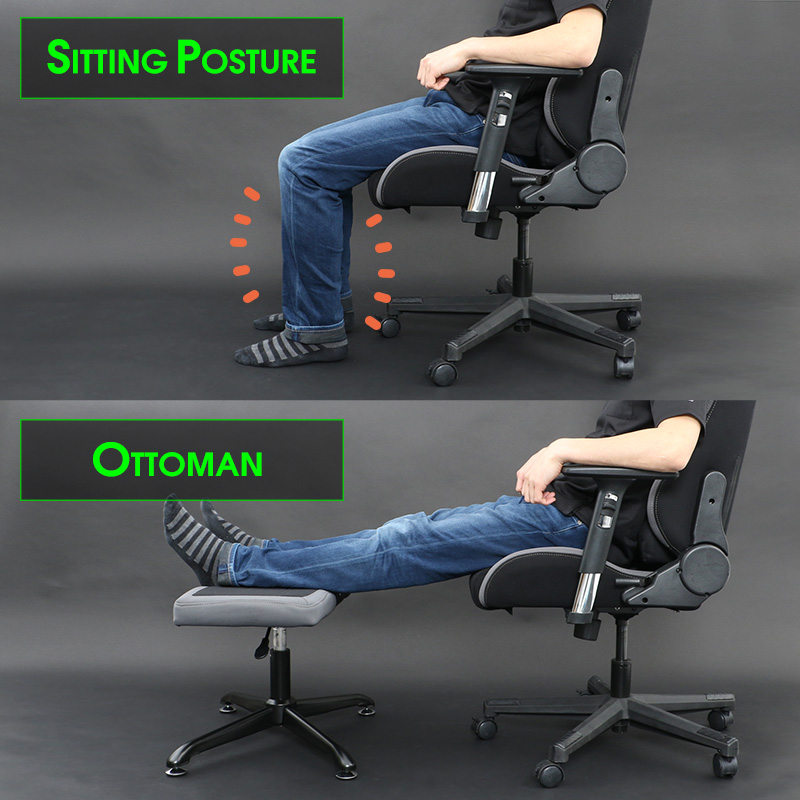 A Surface that Returns to Face Forward
The surface is a partially fixed, rotating surface to make it easier for you to lift and lower your legs. It moves left and right to match your legs, and when you lift them off, it returns to face front. You won't have to get beneath your desk to fix its direction and you can easily use the ottoman without looking at it.
Measurements and Weight Limit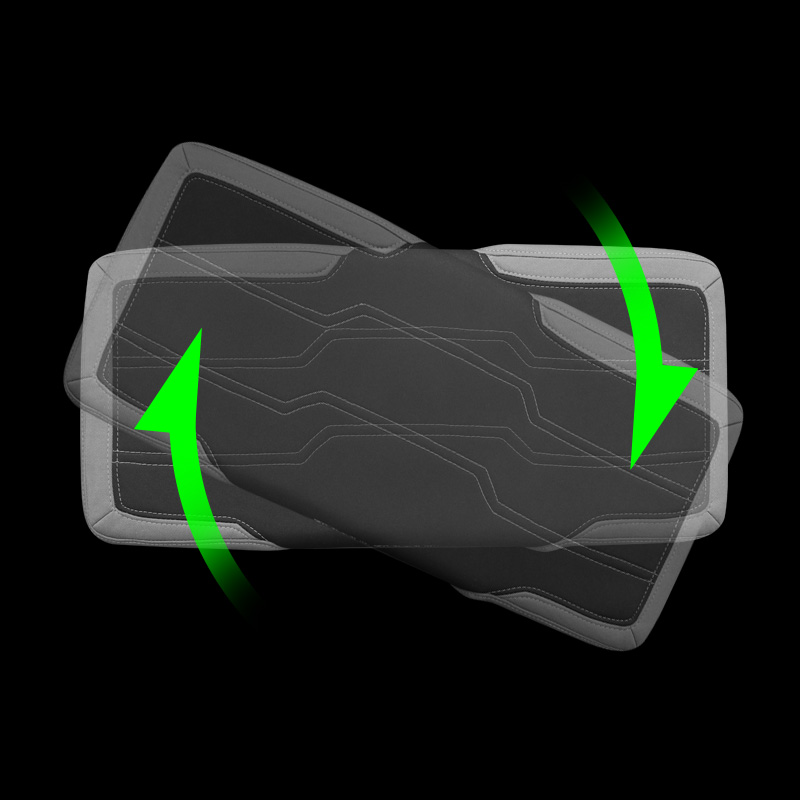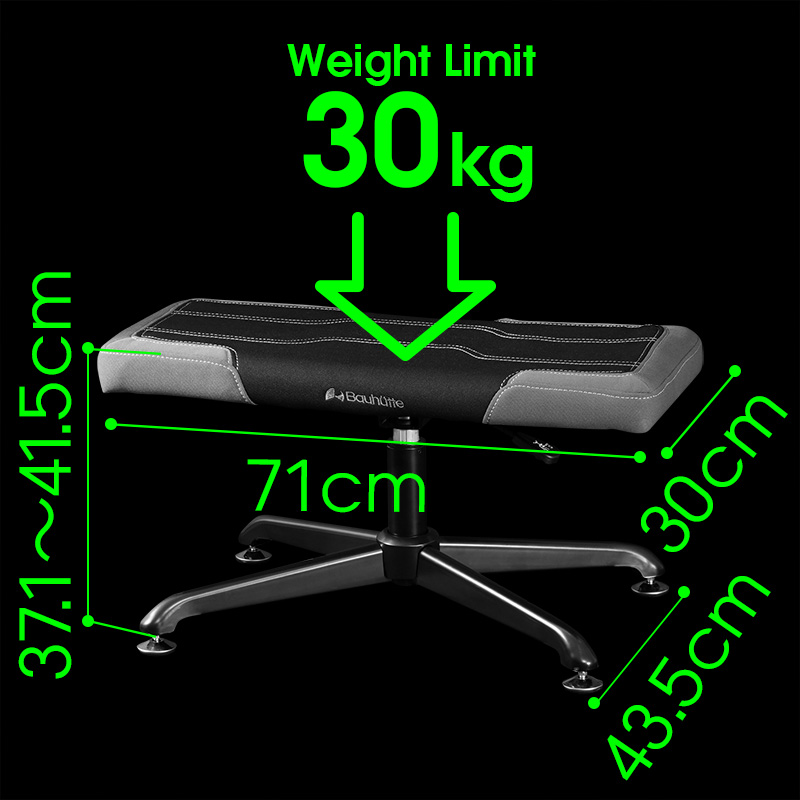 Fabric
It uses 100% polyester. It's smooth and breathable so you won't get hot even if you use it for a long time.
A Consistent Design
This ottoman is designed to match Bauhutte's Gaming Chair series. You can create your own desk setup by choosing your favorite pieces as they are all designed to match each other.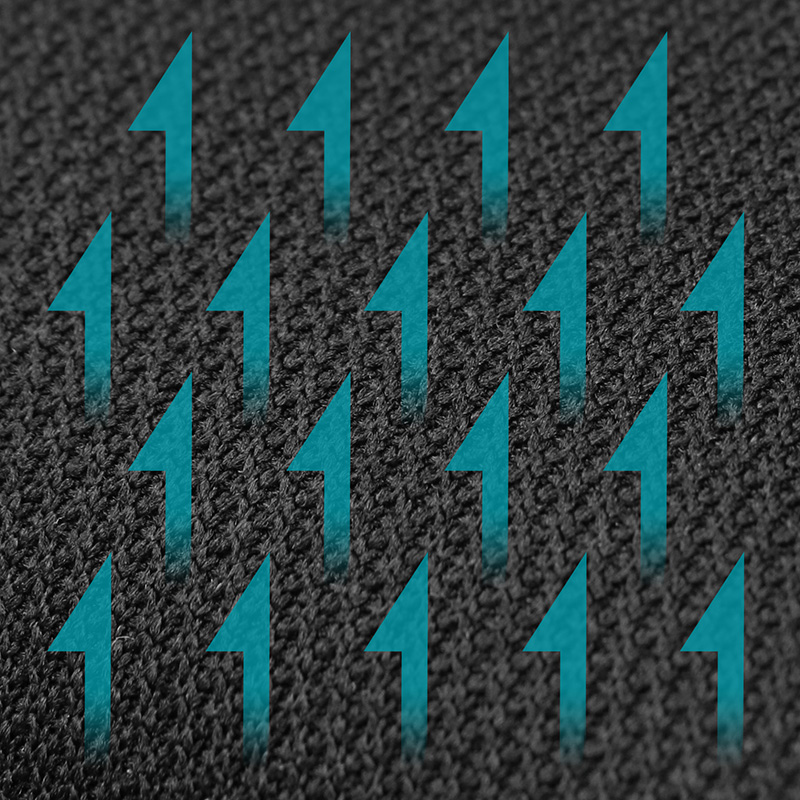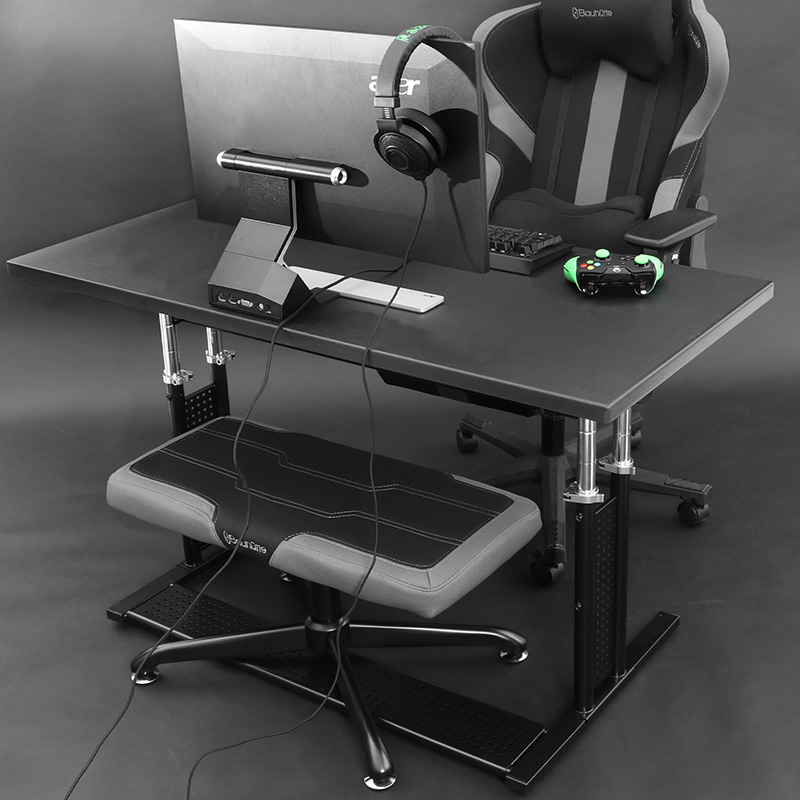 SPEC
Color
black
Size
Width 710mm × Depth 435mm × Height 371mm(371~415mm)
*The height from the floor to the middle front edge of the seat.
Weight
6.2kg
Components
base:metal frame(steel)
ottoman legs:metal frame(steel)
stands:metal frame(steel), nylon
metal part of the seat:metal frame(steel)
Surface Finish
metal part of the seat, gas cylinder:acrylic resin powder coating
Weight Limit
about 30kg
Cover Material
base:polyester
MSRP
Varied
JAN Code
4589946141702
SIZE
*Proof of quality stickers on some products may differ from the above measurements. The measurements on the product page are more accurate than those on your product.
*The sizes written are control sizes. Depending on the individual and the way the product is assembled, measurements might differ slightly.