CONCEPT
An Entry Model Gaming Chair with Increased Cushiness!
Popular among students,
the RS-200's cushions have been reborn and made even stronger.
The seat cushion is now 75 mm (3 in) thicker,
and more material has also been added to the top half of the back of the chair
so that you'll be able to sit for longer without your back or bottom getting sore.
We've preserved the comfortable seat of the more expensive models
while keeping only the necessary functions.
In doing so, we have created a gaming chair that is extremely cost-effective.
▼ G-510 Improvements
RS-200
(Old model)
G-510
(New model)
Improvements
Logo
Old logo

【NEW】


New Logo
The logo has been updated.
Back
No cushion

【NEW】


Cushion added
A 20 mm (0.8 in) of polyurethane added, so that you can sit without feeling the frame through the cushion.
Seat Thickness
60 mm (2.4 in)

【NEW】


135 mm (+75 mm) [5.3 in (+3 in)]
of increased thickness!
Now even thicker so that you can sit without feeling the frame.
Height of Seat
405~500 mm(16 ~ 20 in)

【NEW】


395~450 mm(15.5 ~ 17.7 in)
As the seat has been lowered by 10 mm (0.4 in), it can be used by students and people of smaller builds.
Suitable for heights: 154~177 cm (5' ~ 5'8")
*Calculated based how much the cushion is depressed when sat on
COLOR TYPE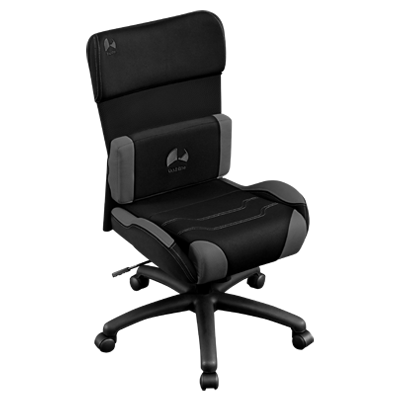 Black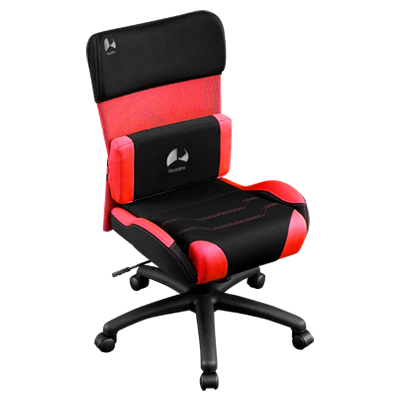 Red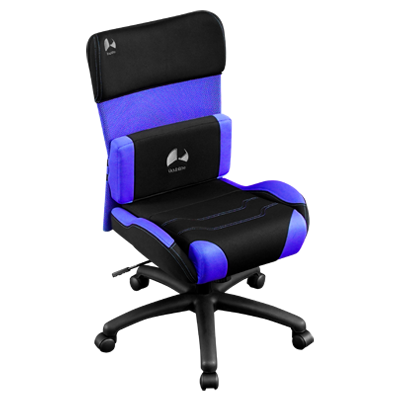 Blue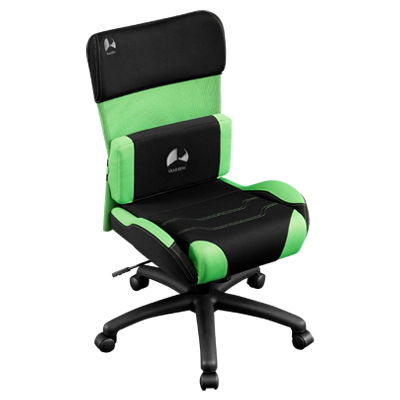 Green
FEATURES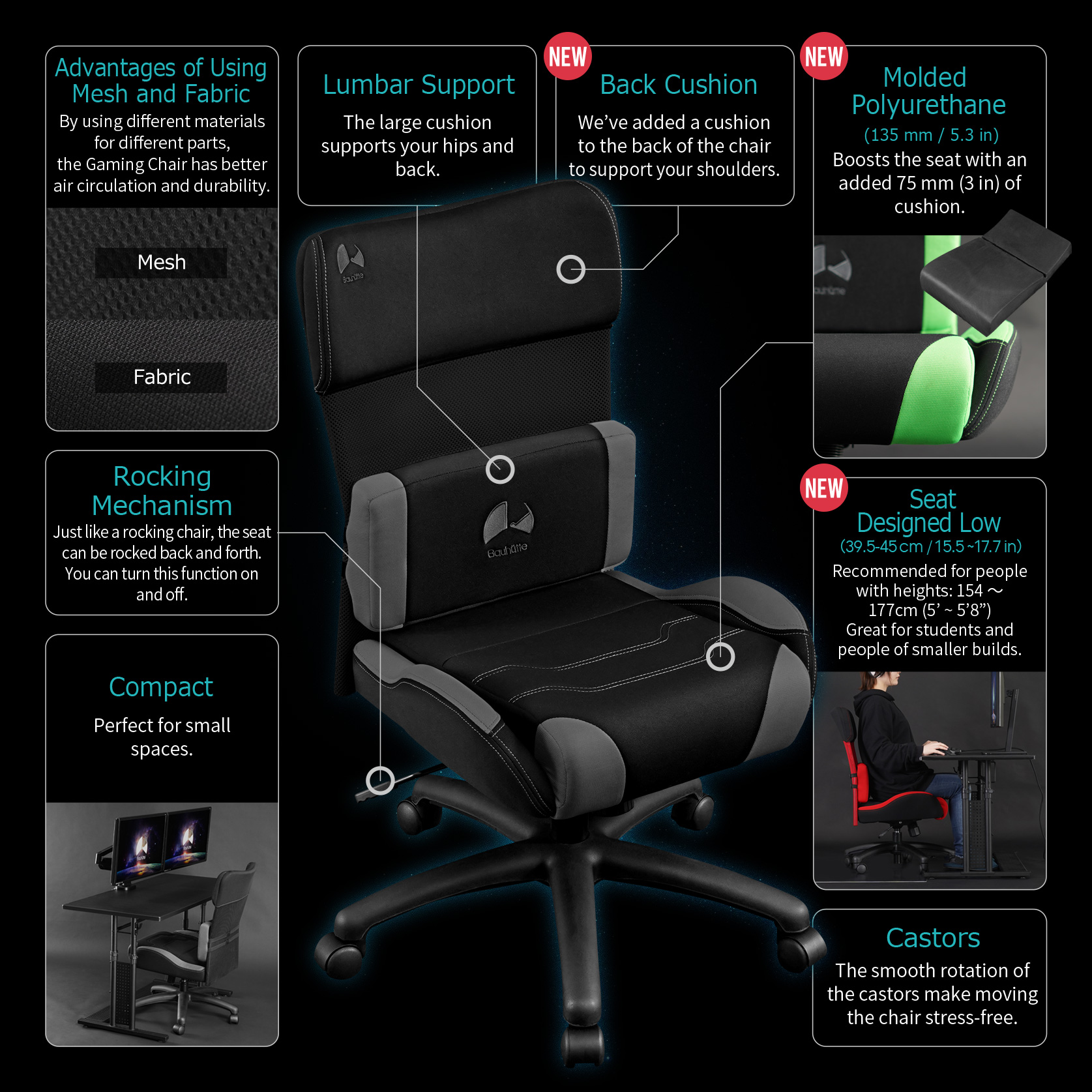 A Lite Model that's Recommended for Student Gamers
Priced at one-third of the price of other high performance gaming chairs on the market,
this is an entry model that is affordable for student gamers and boasts high specs for a low cost.
With its large back cushion for lumbar support and a top-class seat cushion,
we have developed a chair with comfort levels that rival regular models.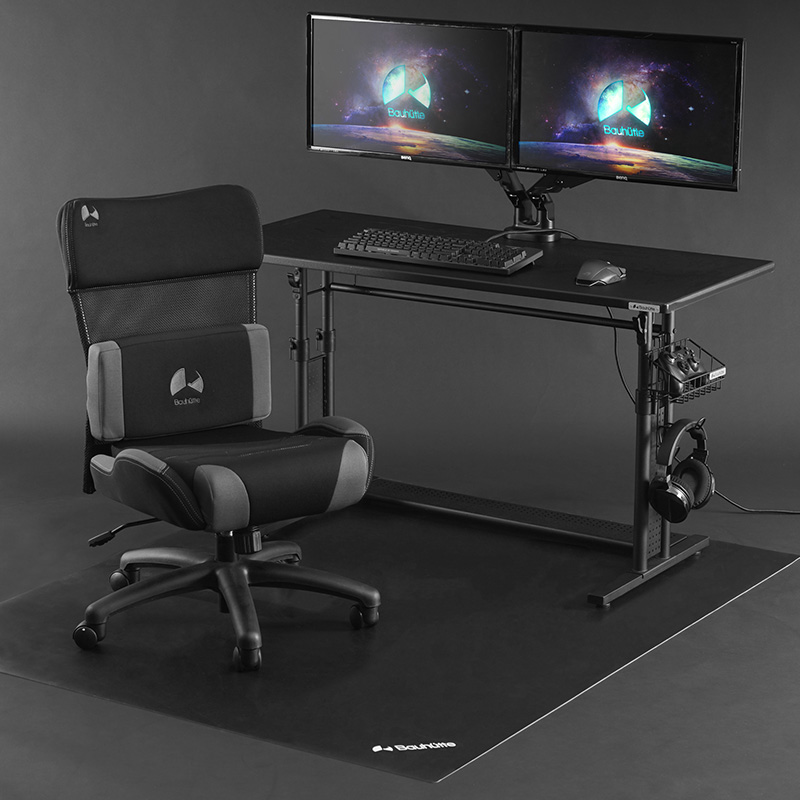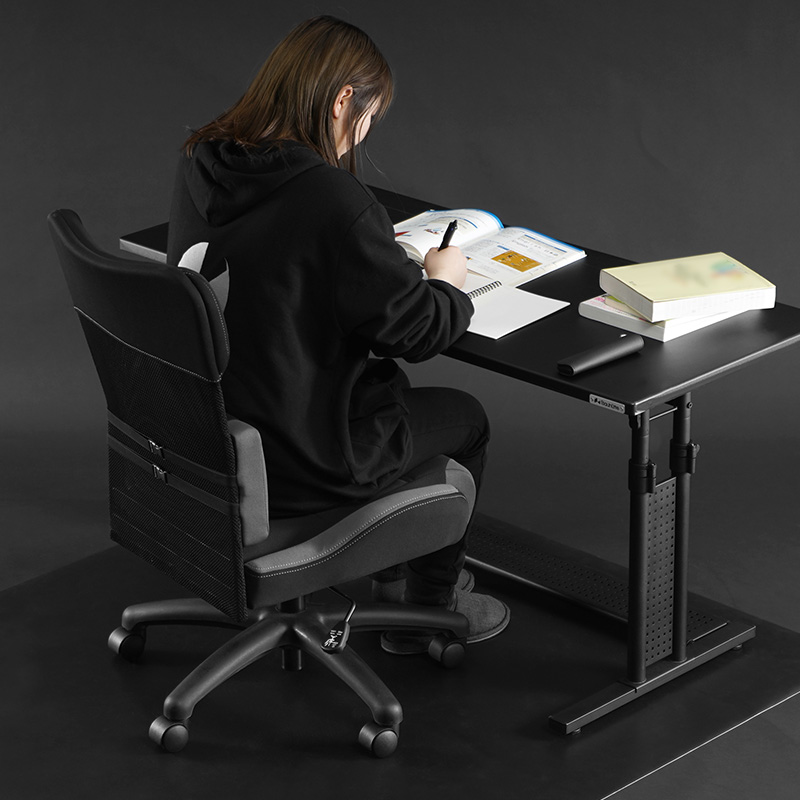 Highly Dense Molded Polyurethane
The chair is outfitted with the highly dense material molded polyurethane, which is used in top-class gaming chairs.
With a cushion that's 75 mm (3 in) thicker than pre-existing models,
it has become even more comfortable for the user.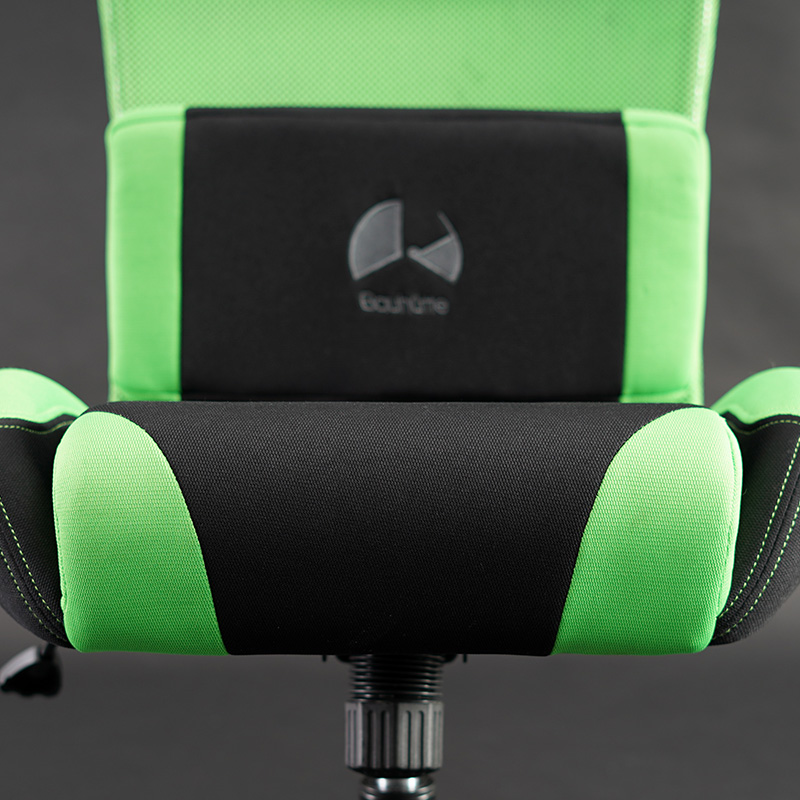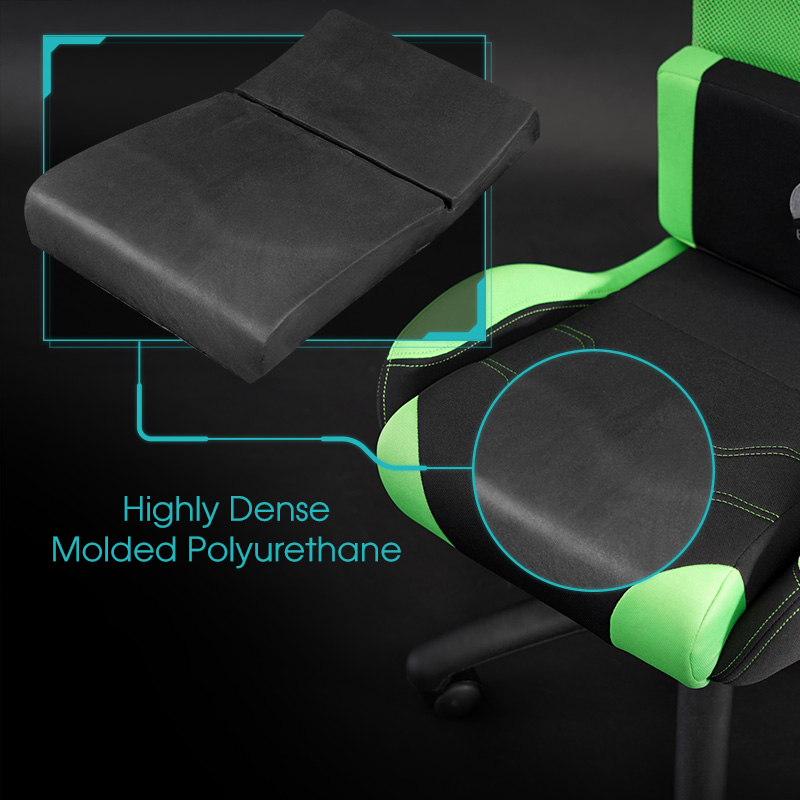 Perfect for Student Gamers Designed with a Lower Seat
We have made the seat 10 mm (0.4 in) lower so that it is easy for students and people of smaller builds to sit comfortably in.
With this Gaming Chair, you can plant your feet on the floor and focus on gaming.
Seat height: 39.5~45 cm (15.5~17.7 in)
Recommended for users: 154~177cm (5' ~ 5'8")
*The recommended height range was calculated while keeping in mind how much the cushion will depress when sat on.
*The height of the male model is 178 cm / 5'8". Please refer to the recommended ranges of height before purchasing.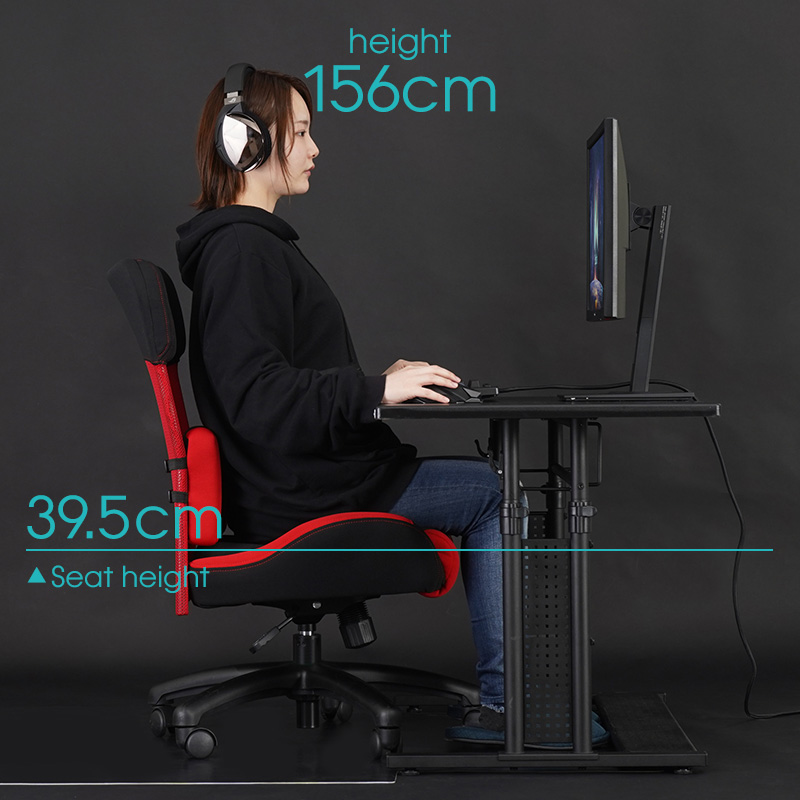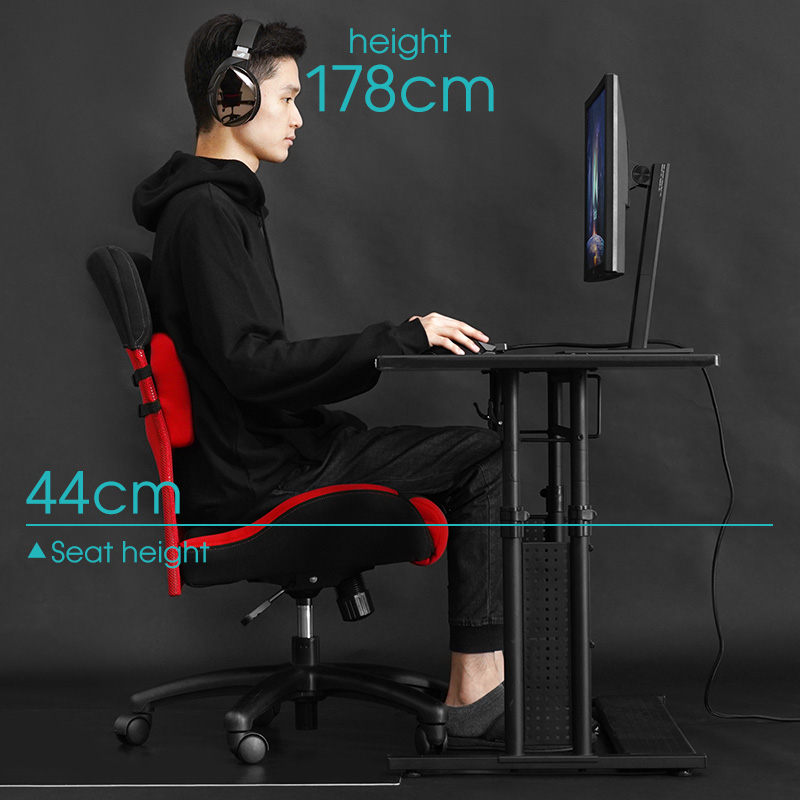 Large Lumbar Support
It is outfitted with a large cushion that will support a wider area of your back.
Its S-shaped back fits comfortably from your waist to your shoulders,
helping you maintain good posture.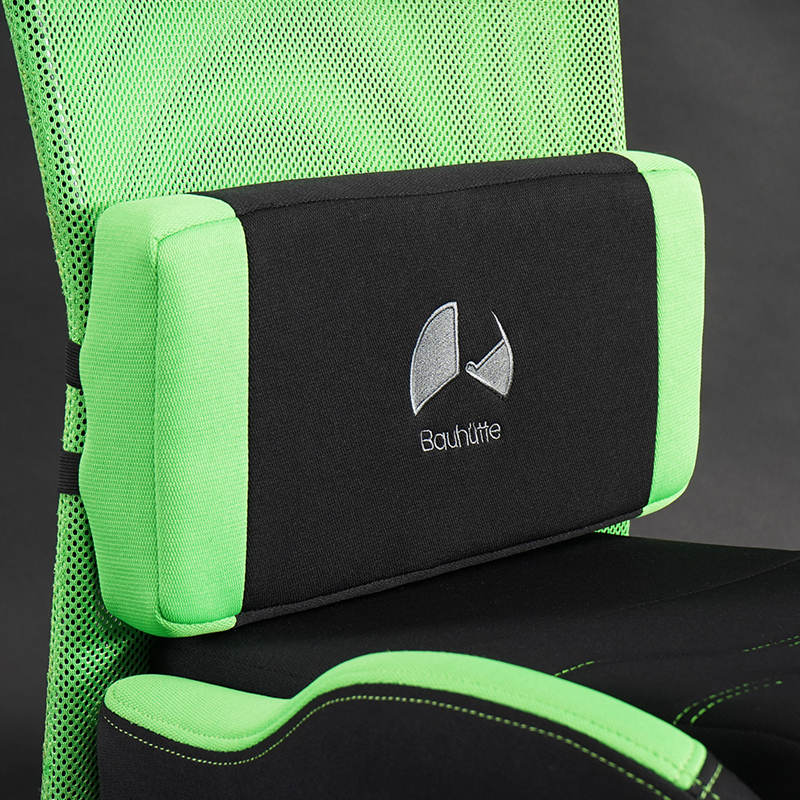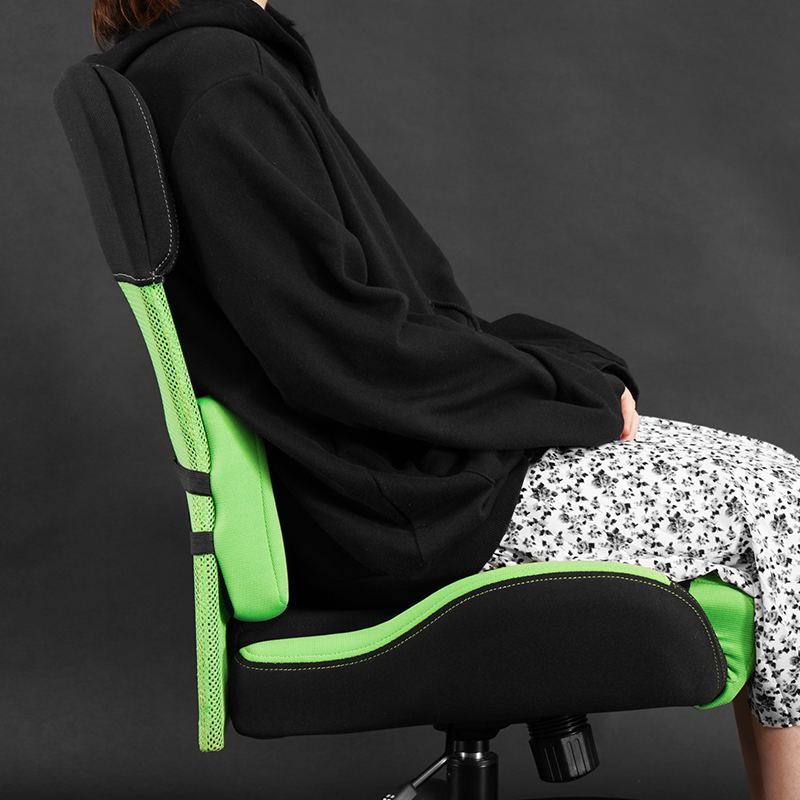 Designed for Air Circulation and Durability
Mesh has been used for the back of the chair to boost air circulation and prevent it from getting stuffy against your back.
To maximise the durability of the seat, fabric has been used for it.
With the user's ease of use in mind, we have used the material that's best suited for each part.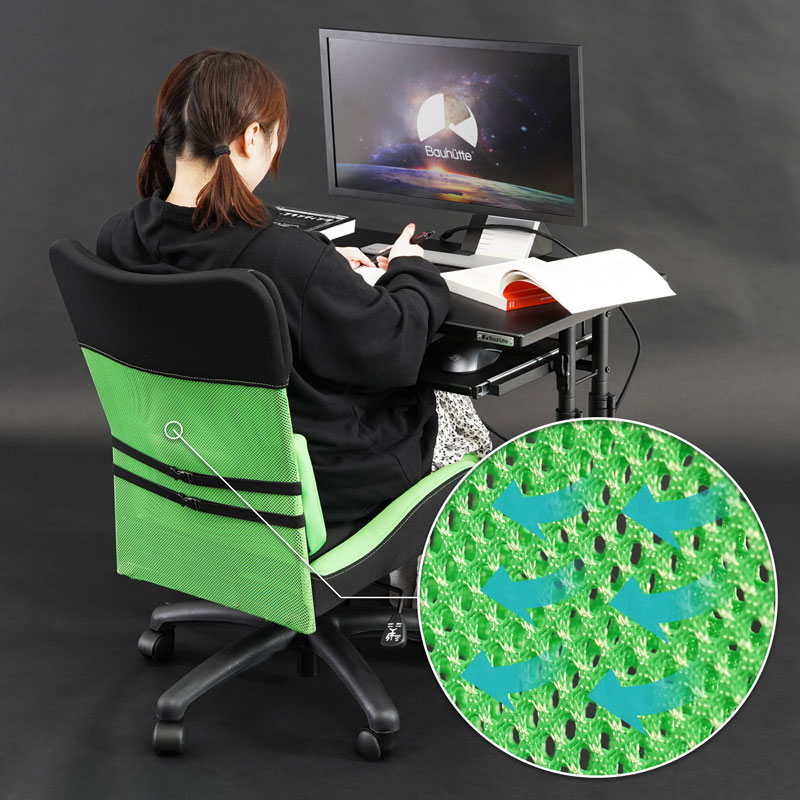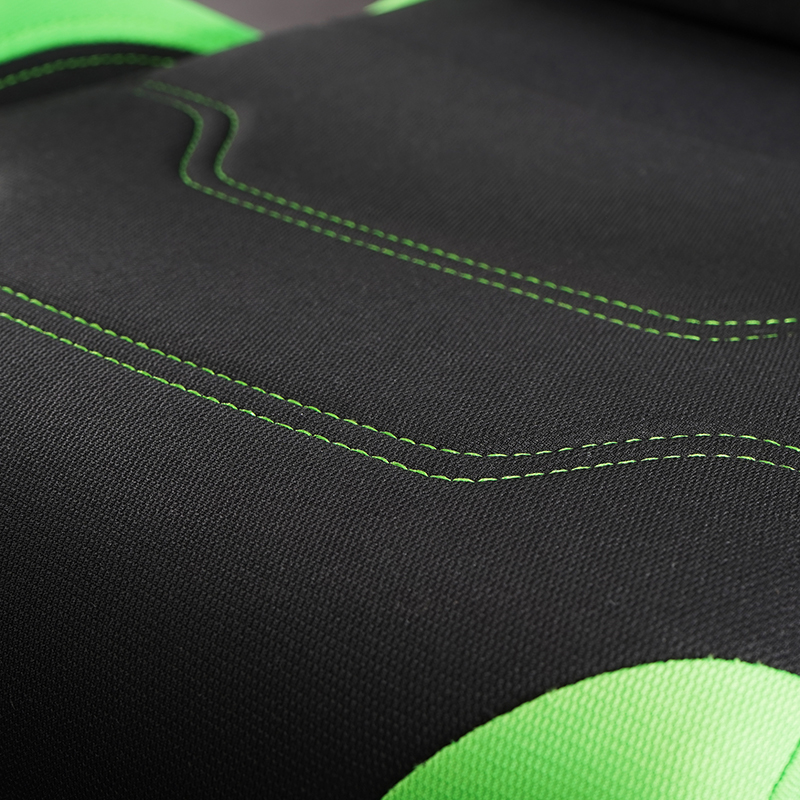 Back Cushion
The back cushion of this new model is now 20 mm (0.8 in) thicker than the older one. With the added cushioning, you won't be able to feel the frame when you kick back and relax in the chair.
Compact
To make the Gaming Chair easier to handle, we've designed it to be small. This way, it can also be used in narrow spaces without taking up too much room. It can be used in your bedroom and bought in bulk for your office, as well as used in work spaces that larger gaming chairs cannot fit in.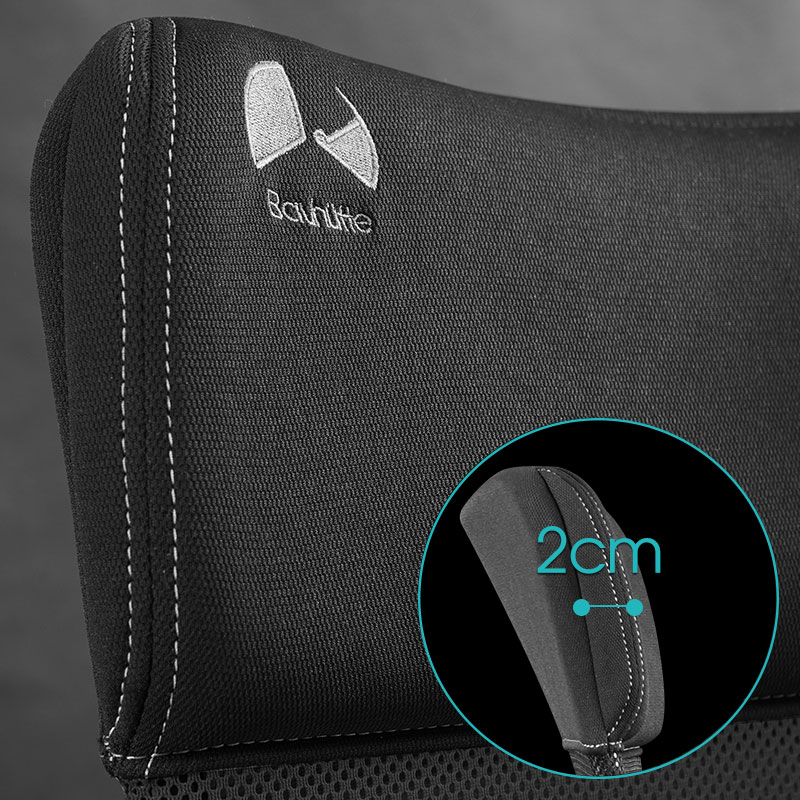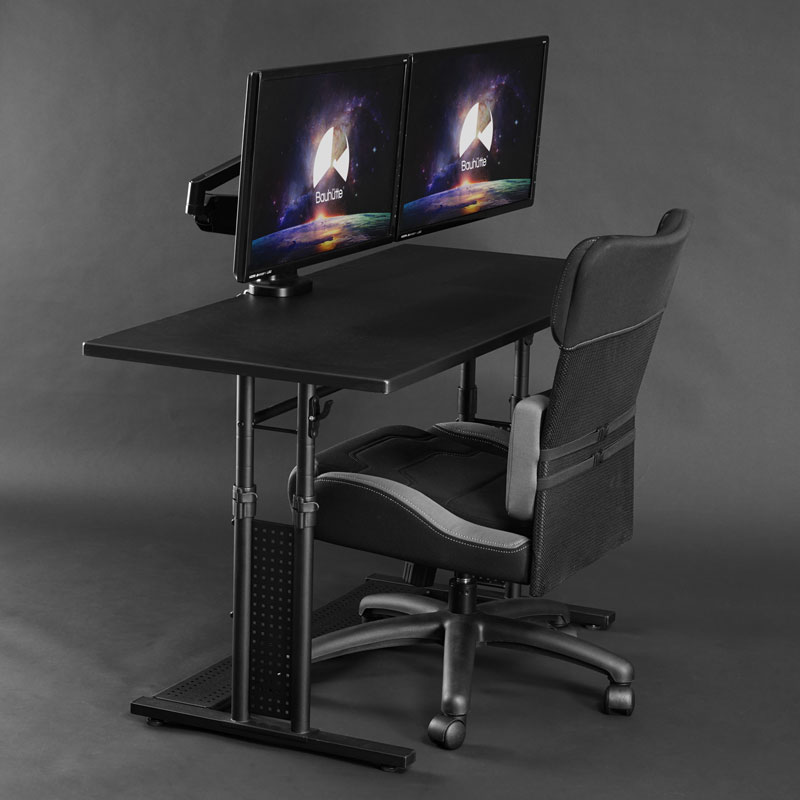 Castors
The smooth rotation of the castors make moving stress-free.
Rocking Mechanism
Just like a rocking chair, the seat can be rocked back and forth. You can turn this function on and off.
*For more details about this mechanism, please check the manual that comes with the chair.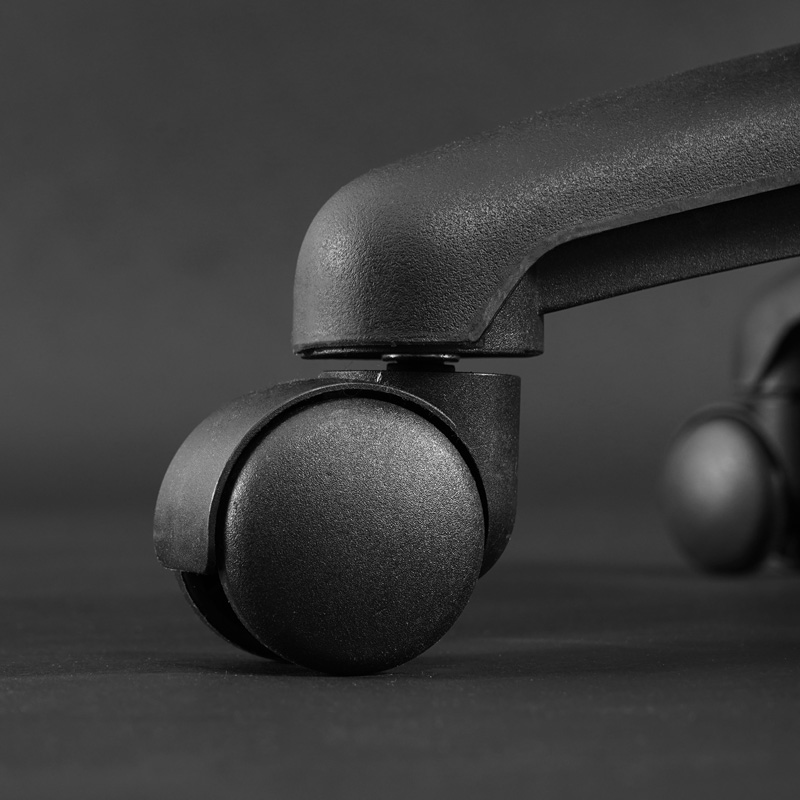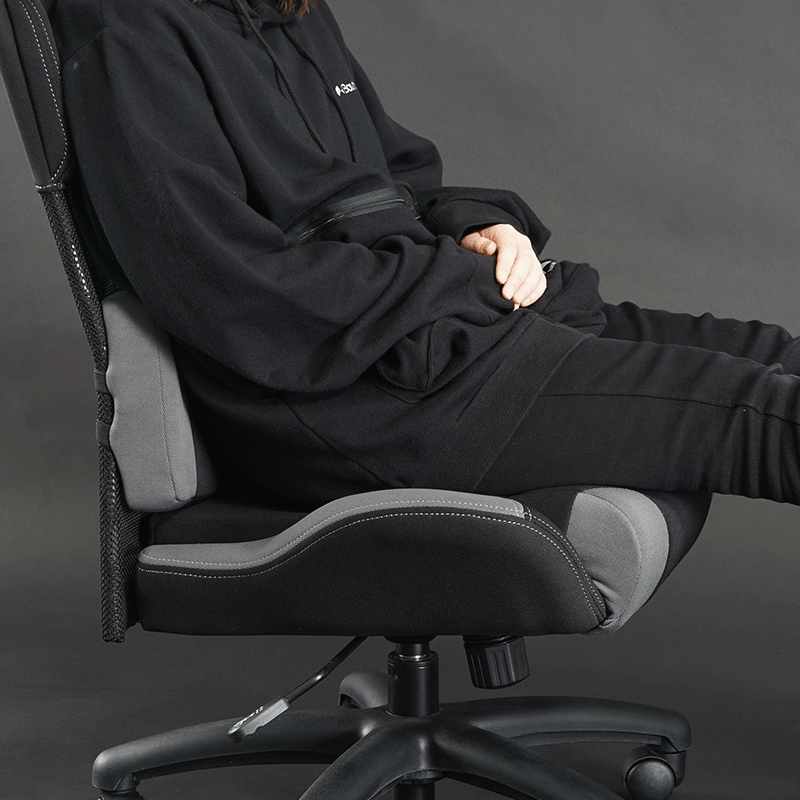 Can Be Fitted with Armrests
Armrests (BAM-01/02, sold separately) can be attached via the holes on the underside of the seat. You can choose one that suits your preferences.
*The picture depicts BAM-02.
How to Make Your Own Gaming Desk
Go ahead and pick the gaming furniture that you like. Put it together to make a secret desk hideout that's unique to you.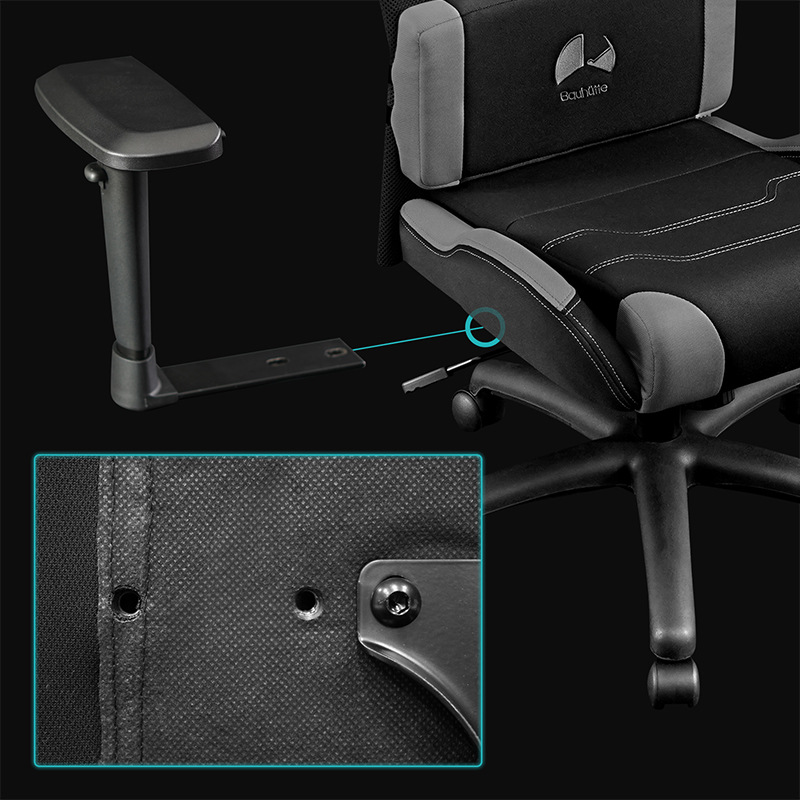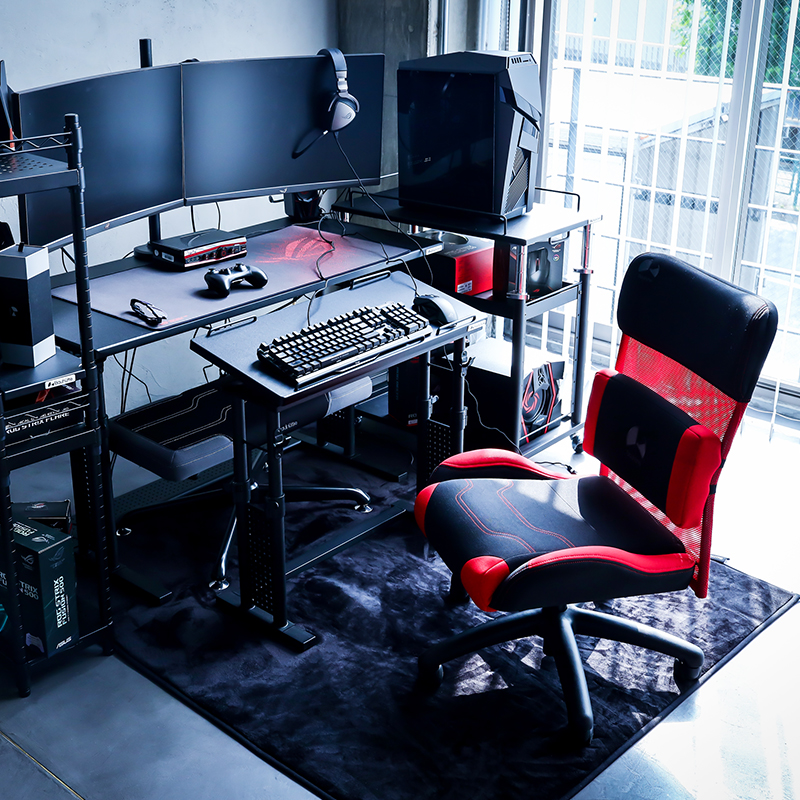 With a Study Desk
Its comfortable seat is great for helping you focus. It's a perfect match for a study desk.
Great for Arcade Sticks and Guitars
Without armrests, you have tons of space to move your arms. We recommend this chair for arcade stick users and guitarists.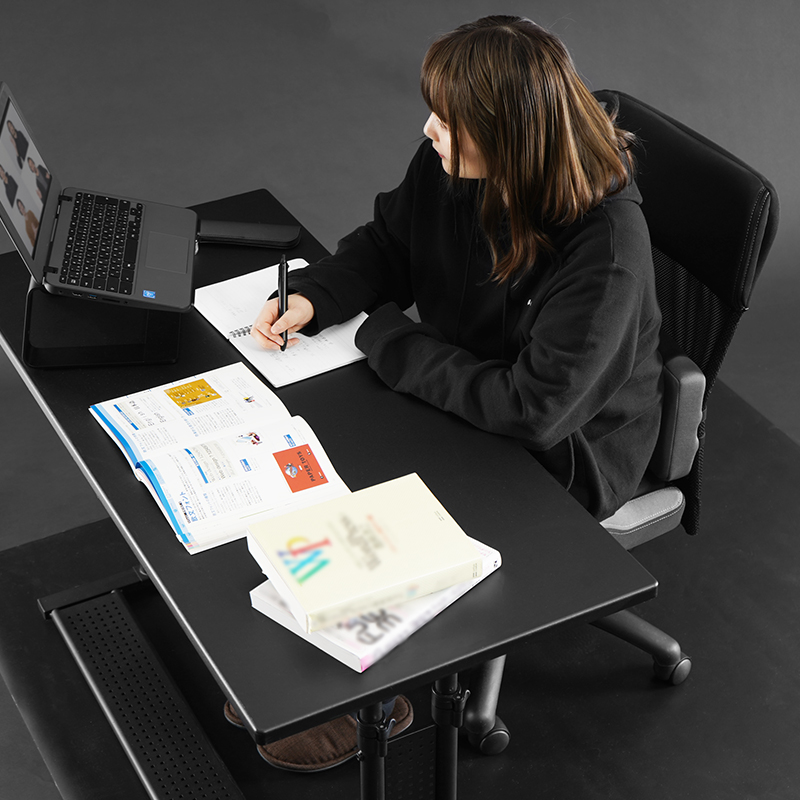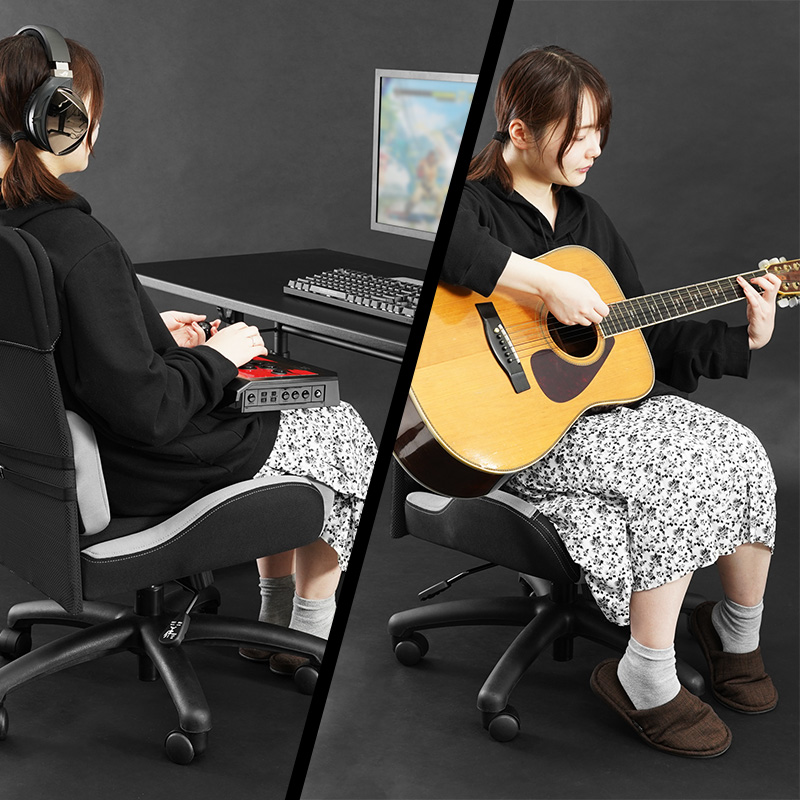 Seat Measurements
Size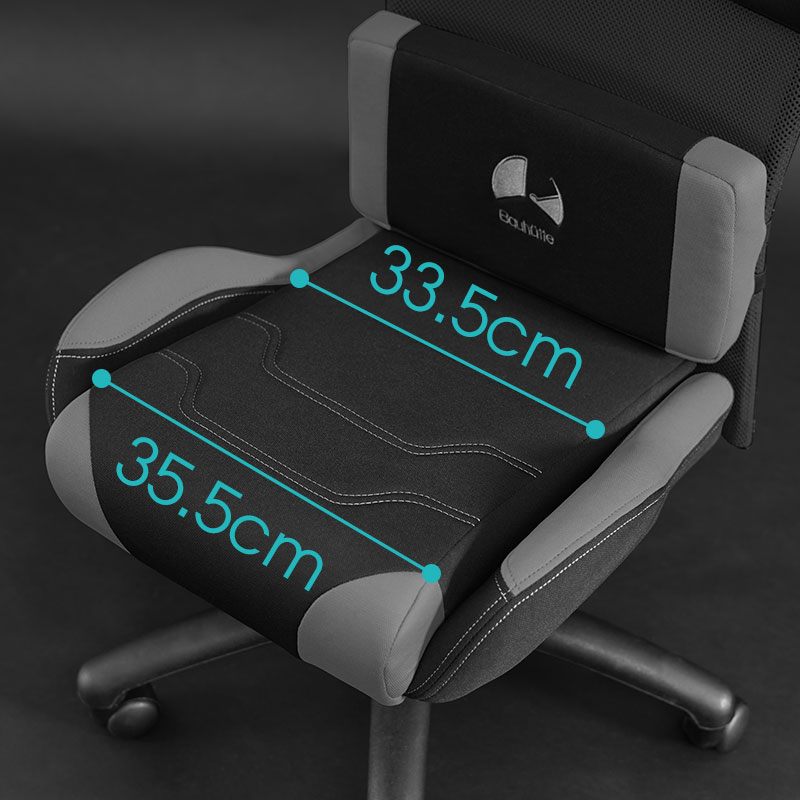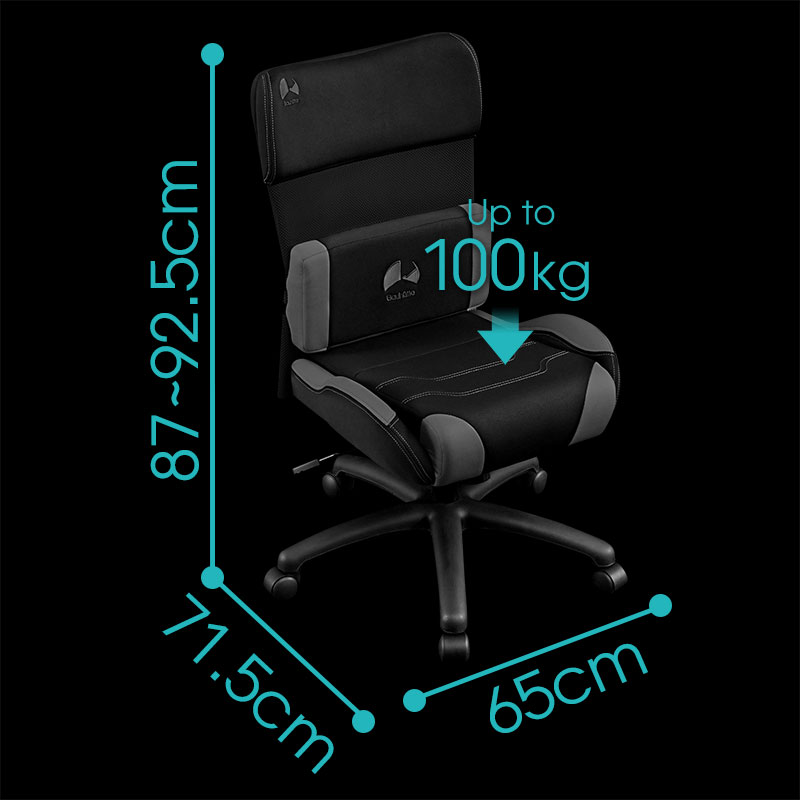 Adjustable Gaming Desk
In order to create a comfortable gaming environment, it never hurts to pay attention to the height of your desk as well as your chair. Our Adjustable Gaming Desk can be adjusted to suit your height and gaming style.
Gaming Cushion
With one of our Gaming Cushions, you'll be able to increase the thickness of the seat. This can also help increase the height of the seat. This is recommended for taller gamers.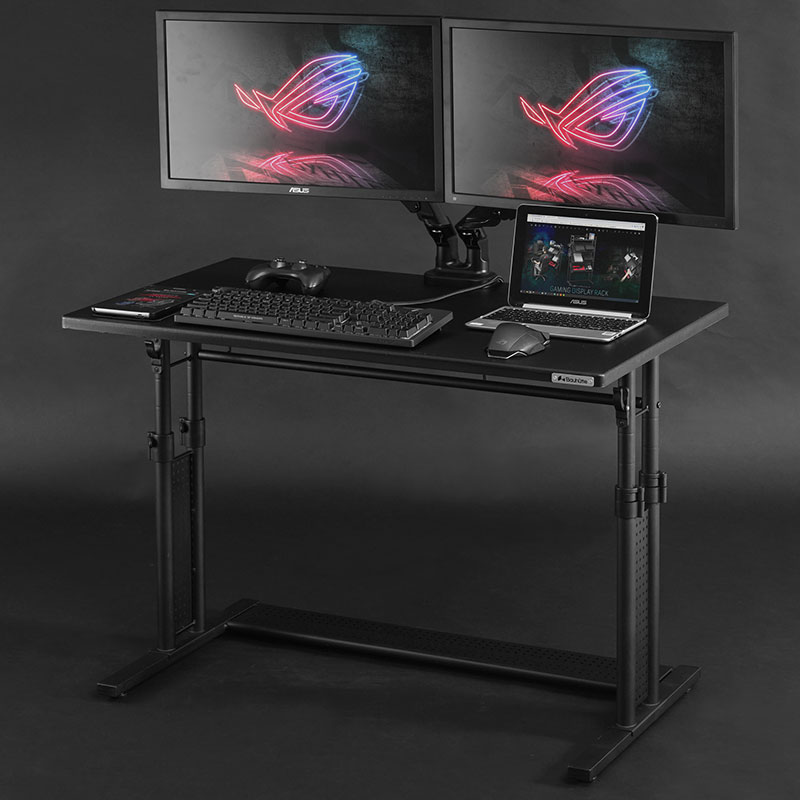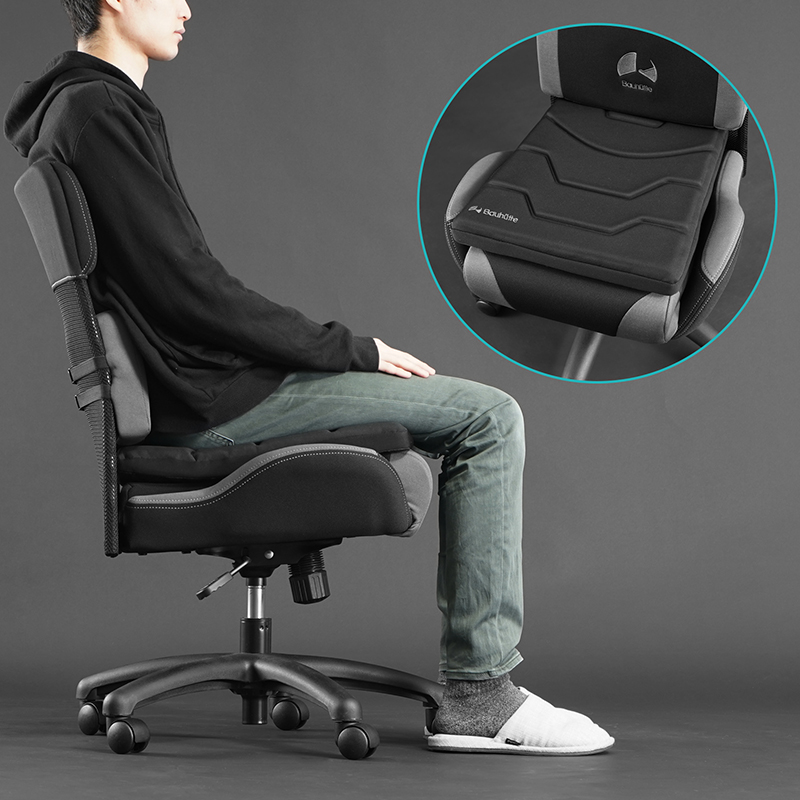 SPEC
Color
BK:Black
RD:Red
BU:Blue
GN:Green
Size
Width 650mm × Depth 715mm × Height 870mm(870~925mm)
height of the seat:395mm(395~450mm)
*The height from the floor to the middle front edge of the seat.
Weight
14.2kg
Components
back and base:metal frame (steel)
chair legs:nylon
metal part of the seat:metal (steel)
gas cylinder:metal (steel)
Surface Finish
metal part of the seat:acrylic resin powder coating
Weight Limit
100kg
Cushion Material
urethane foam
Cover Material
back of a chair, base:polyester
MSRP
Varied
JAN Code
BK:4589946146660
RD:4589946146677
BU:4589946146684
GN:4589946146691
SIZE
*The sizes displayed are control values. Some differences will occur depending on each product and how the product is put together.
*The height of the seat is the distance from the ground to the middle of the seat.
*The length of the seat displayed consists of the area that can be sat on.
*Some products have labels displaying different measurements from this page. Please note that the sizes on this page are the accurate ones.