CONCEPT
That Popular Gaming Chair Got a Level-Up!
The New and Improved Version Makes an Appearance.
Bauhutte's popular gaming chair,
the RS950RR, has been improved
and a new standard model is now available.
With an added 2 inches to the polyurethane seat,
you can sit comfortably for long periods of time
without feeling even a hint of the metal frame underneath.
Plus, we've taken users' feedback into consideration
and used castors with no locks.
This chair is all the more easy to move around.
*Some of the pictures displayed are of the Floor Gaming Chair GX-550.
FEATURES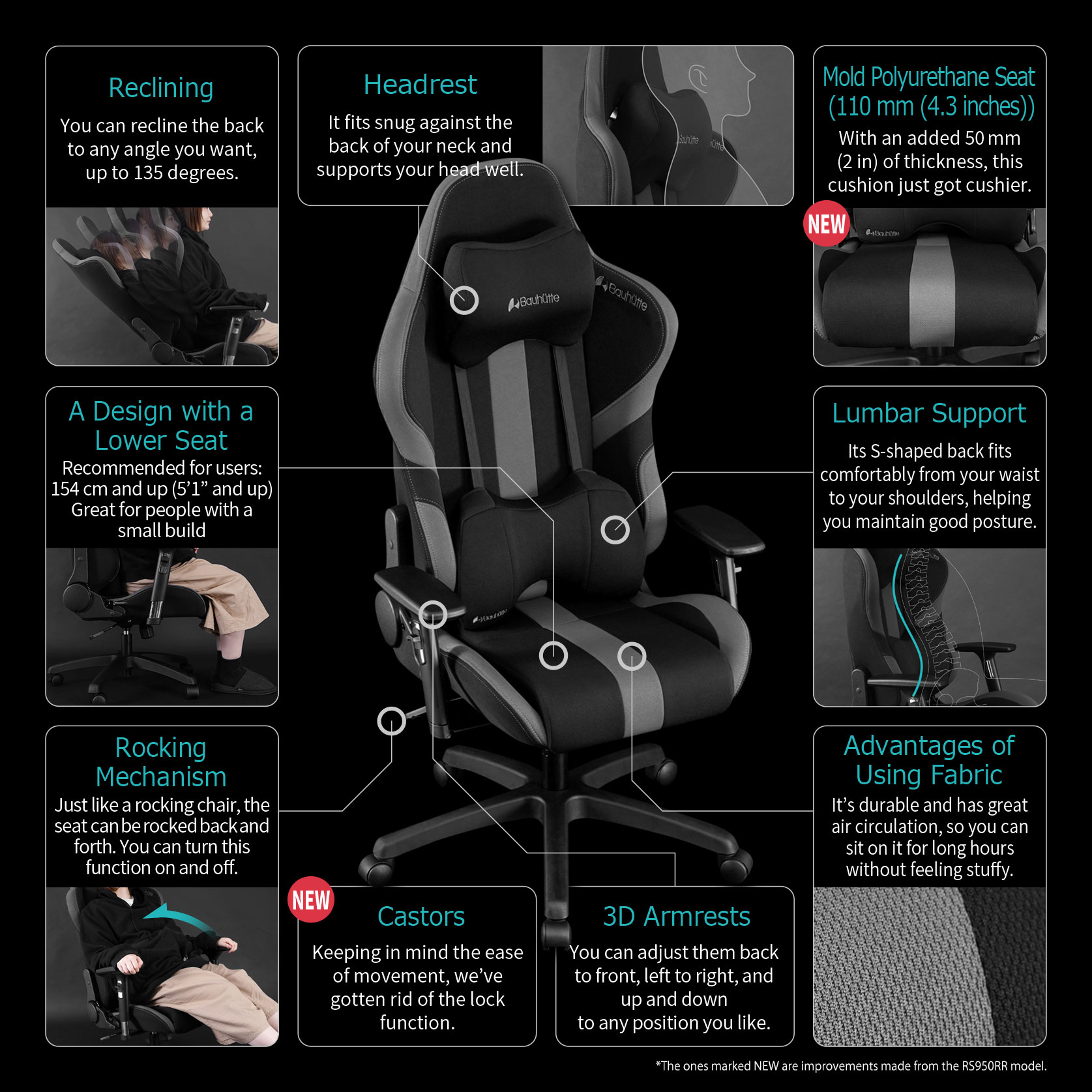 High-Density Mold Polyurethane
(Seat Cushion)
Using a highly dense material called mold polyurethane,
the seat keeps its shape well,is durable, and has excellent elasticity.
With the additional 50 mm (2 in) of added thickness from the old model,
you won't feel even a hint of the metal frame underneath.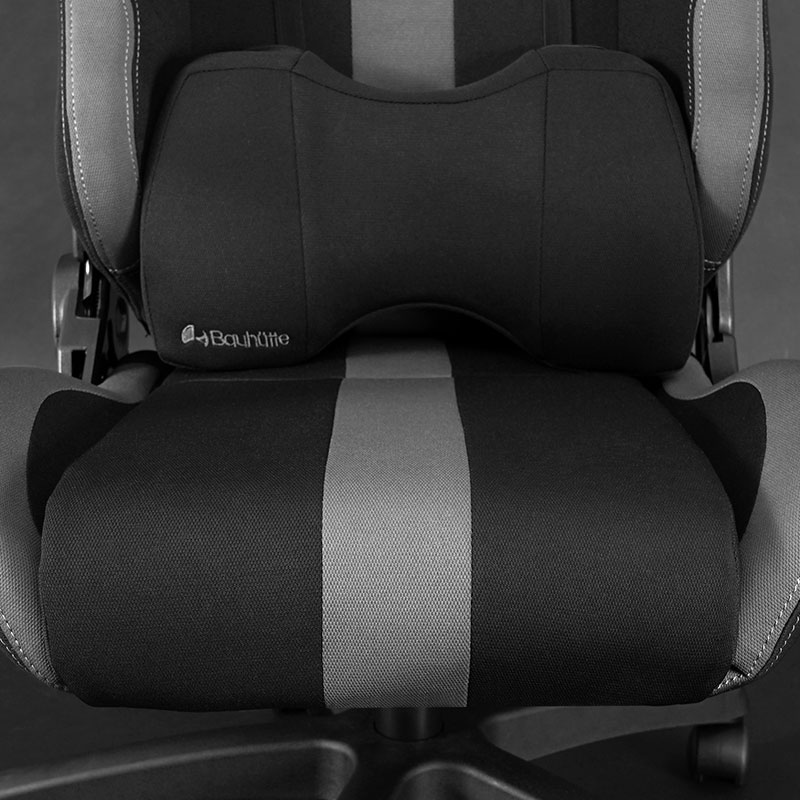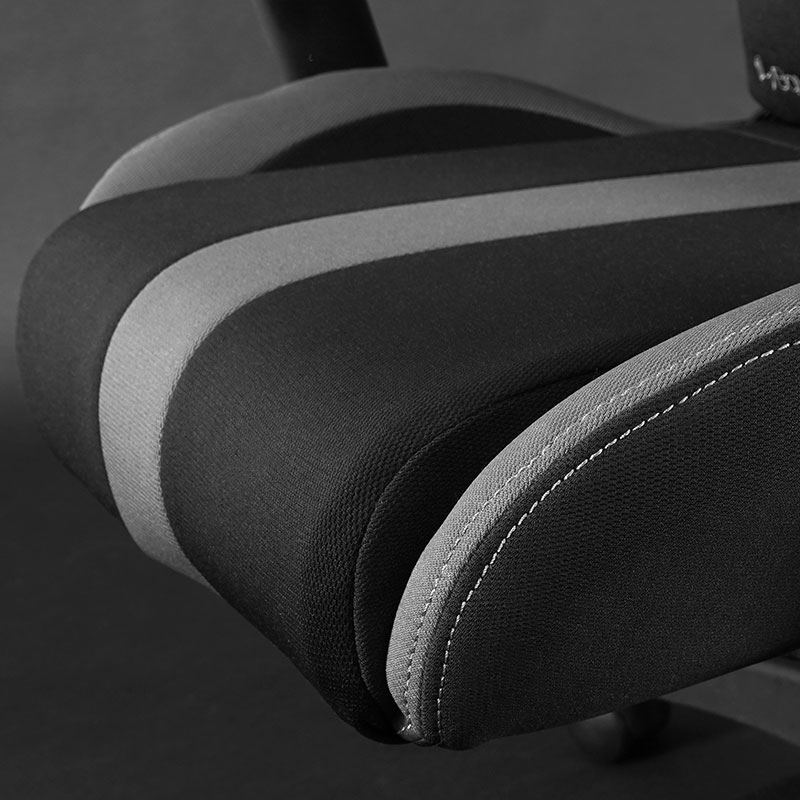 Solid Cushions that Support Your Posture During Gaming
A special characteristic of our Gaming Chairs is that its cushions were molded to fit the human body.
The back fits firmly against the neck, waist,
and bottom to help you maintain good posture while you game.
This way, the chair envelops your entire body and increases your concentration when you game.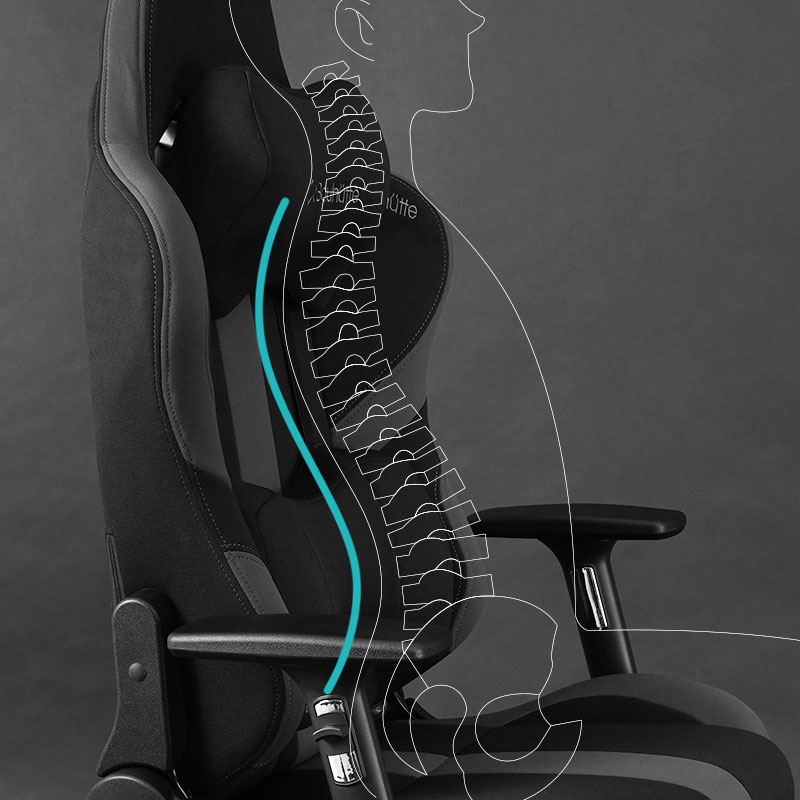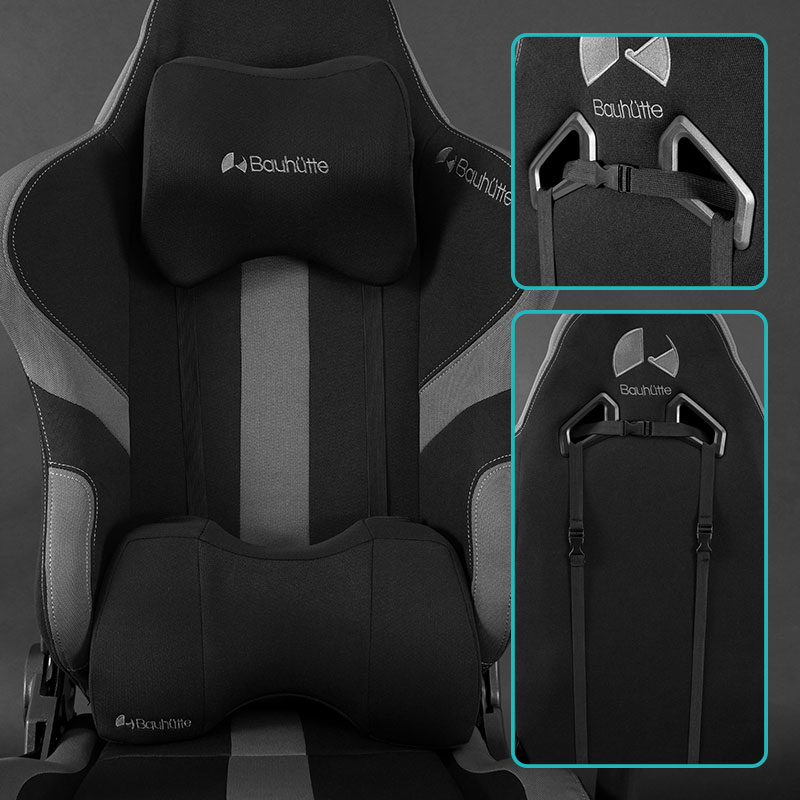 3D Armrests
This Gaming Chair comes outfitted with highly efficient 3D Armrests that you can move in 3 directions:
back to front, up and down and you can also swivel them around for the perfect position for you.
They're great for gaming, illustrating, and typing,
among other activities, as you can finetune them to your exact preferences.
Adjust them to the optimal position and they will be firm supports when your arms are doing detailed work.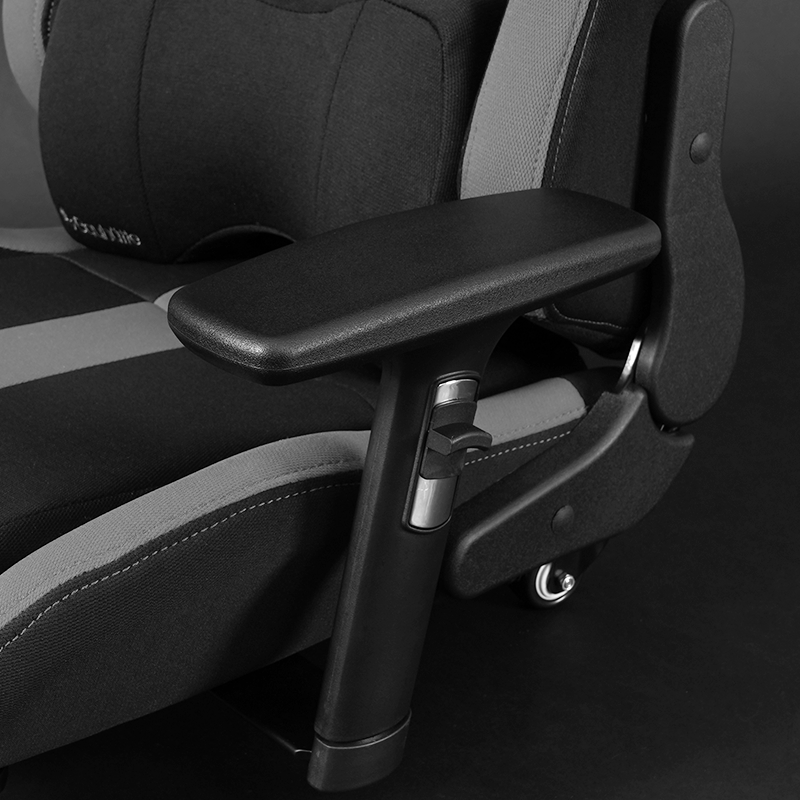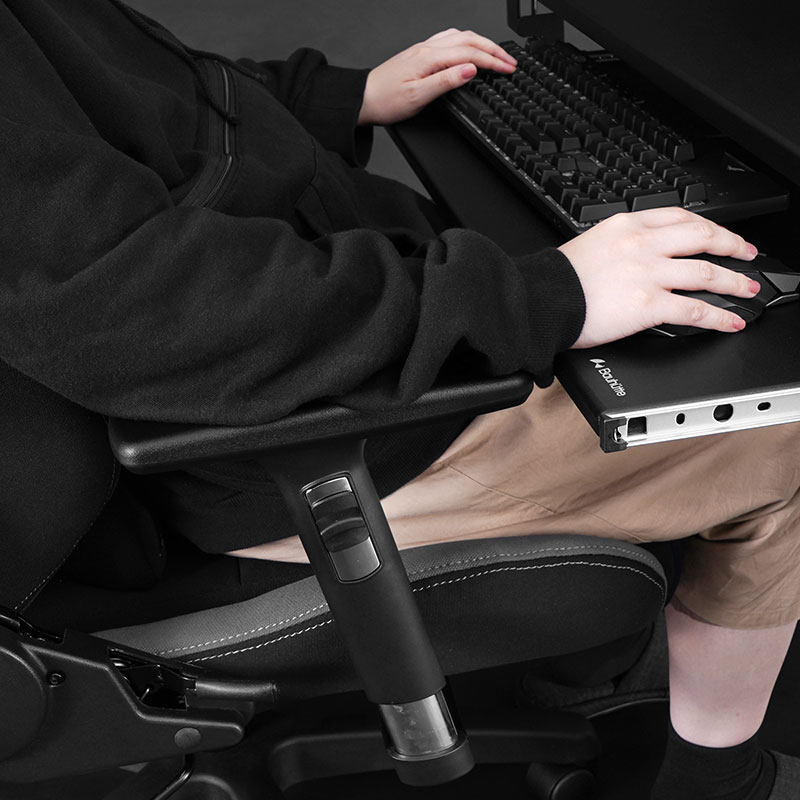 Detachable Armrests
By swapping the left and right armrests,
you can also change the positions of the arm pads between front-leaning and reclining modes.
This way, you can customize the chair to fit the genre of game you're playing,
the platform you're playing on, as well as your posture.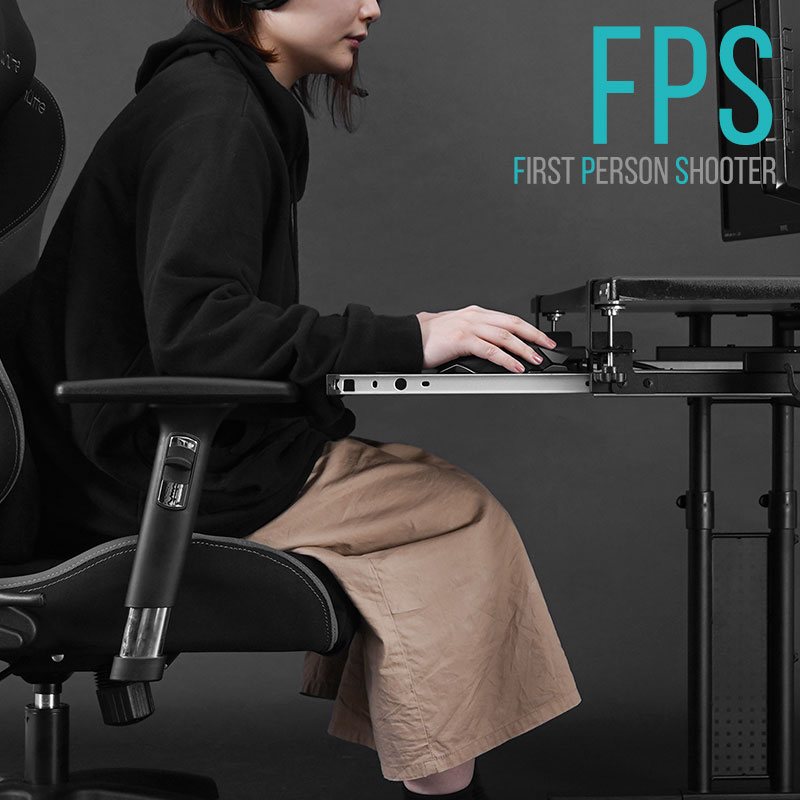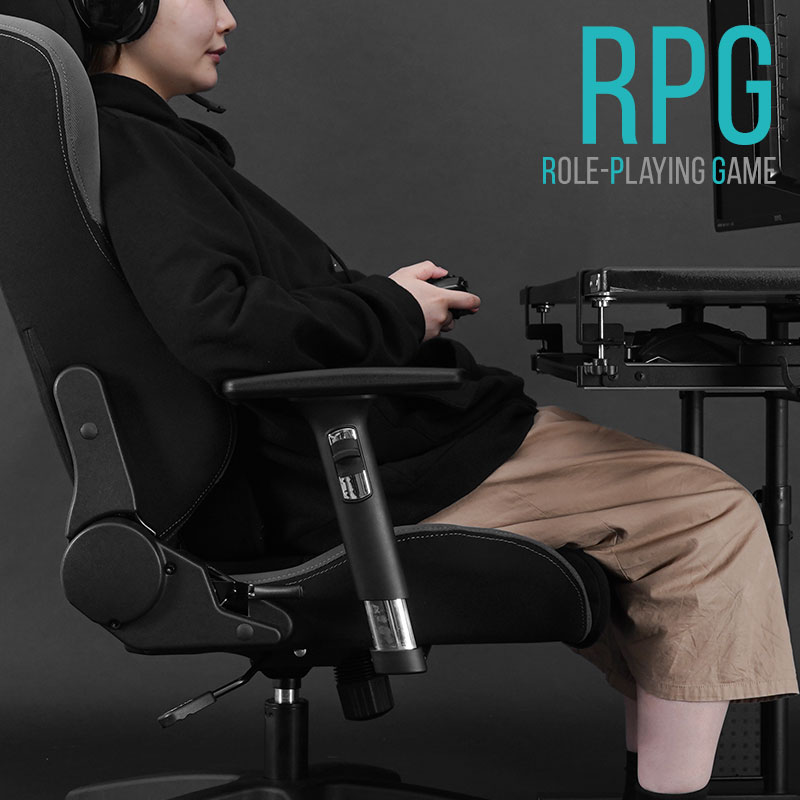 135° Reclining
Using a lever, it can recline seamlessly back up to 135 degrees. You can construct a system that allows you to game while you lie flat on your back.
Rocking Mechanism
The chair is equipped with a rocking mechanism that allows the back of the chair to recline when you lean your weight against it. Kicking up your heels and lying back is the best way to enjoy gaming!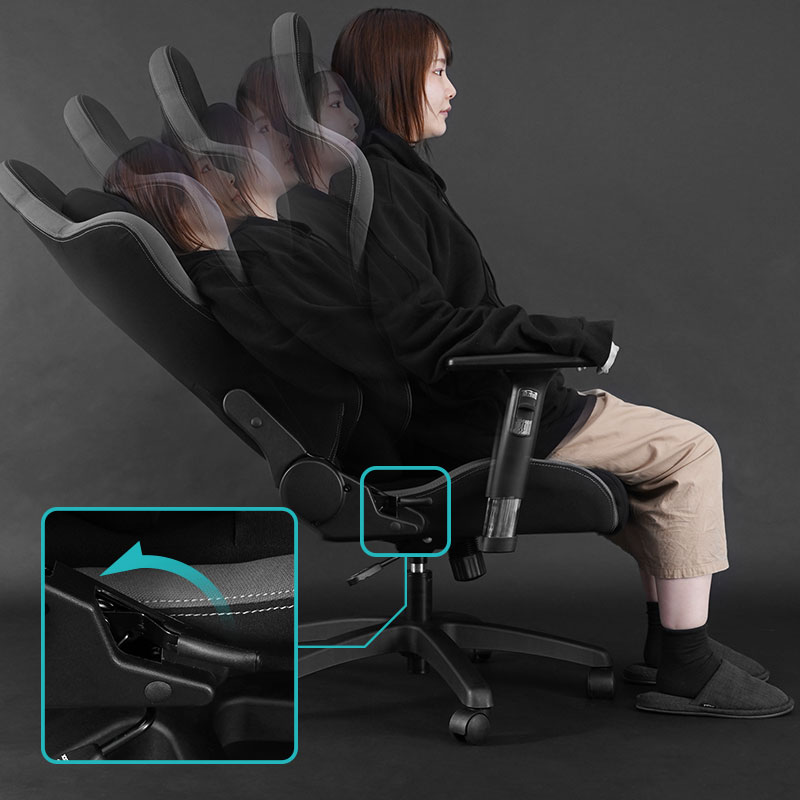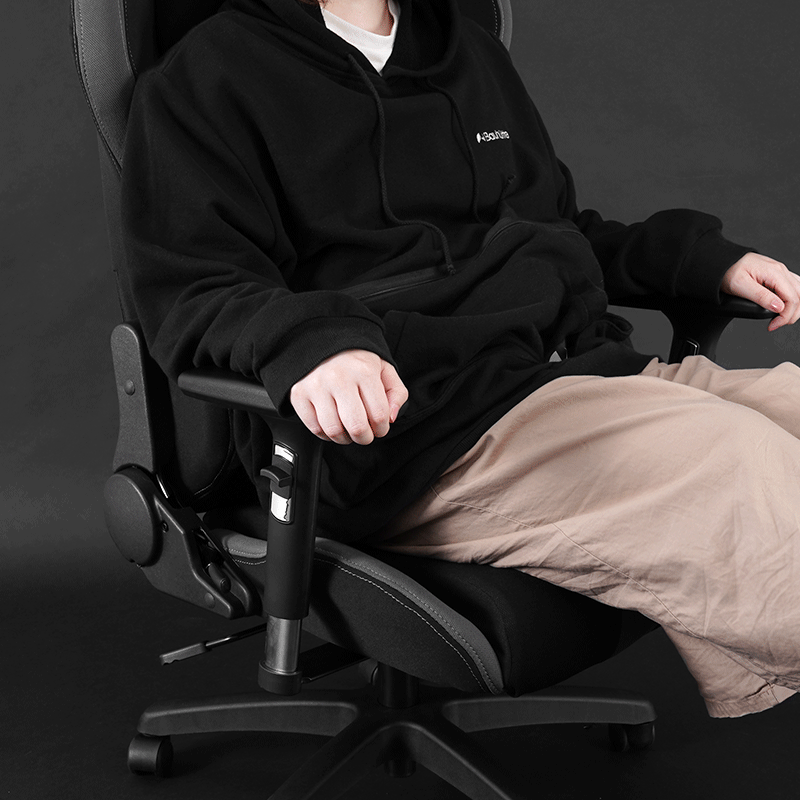 Polyurethane Armpads
The armpads are made out of springy Polyurethane. They're made so that your arms won't hurt while using them.
Fabric Sheet
We've used 100% polyester fabric that has excellent air circulation. It's smooth on the skin and doesn't feel stuffy, allowing you to sit comfortably.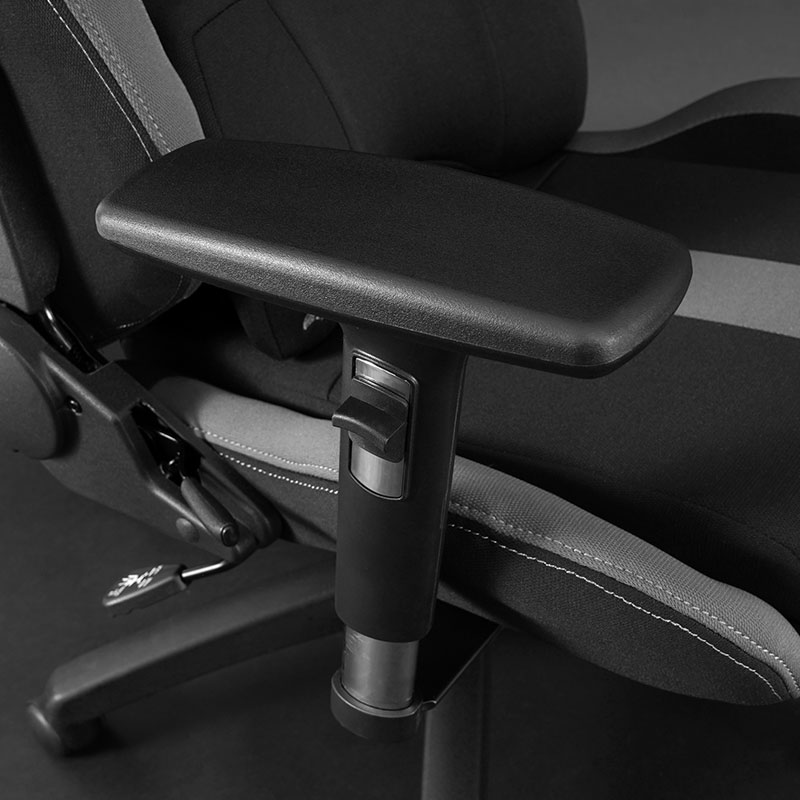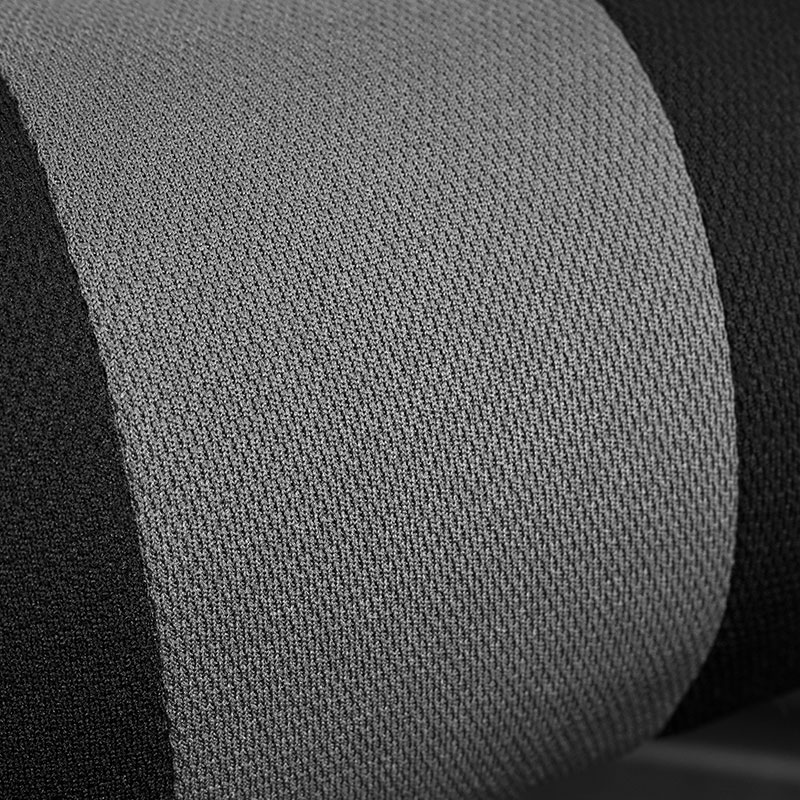 Cover
You can put on and remove the cover on the lumbar support and headrest.
Casters
Paying special attention to the movement of the chair, we've removed the locks on the casters.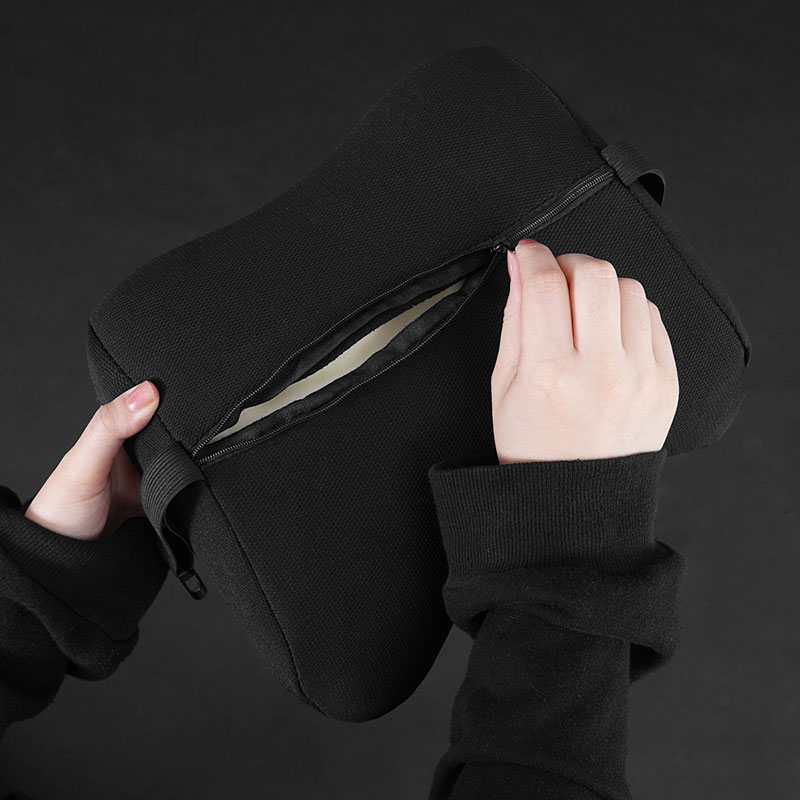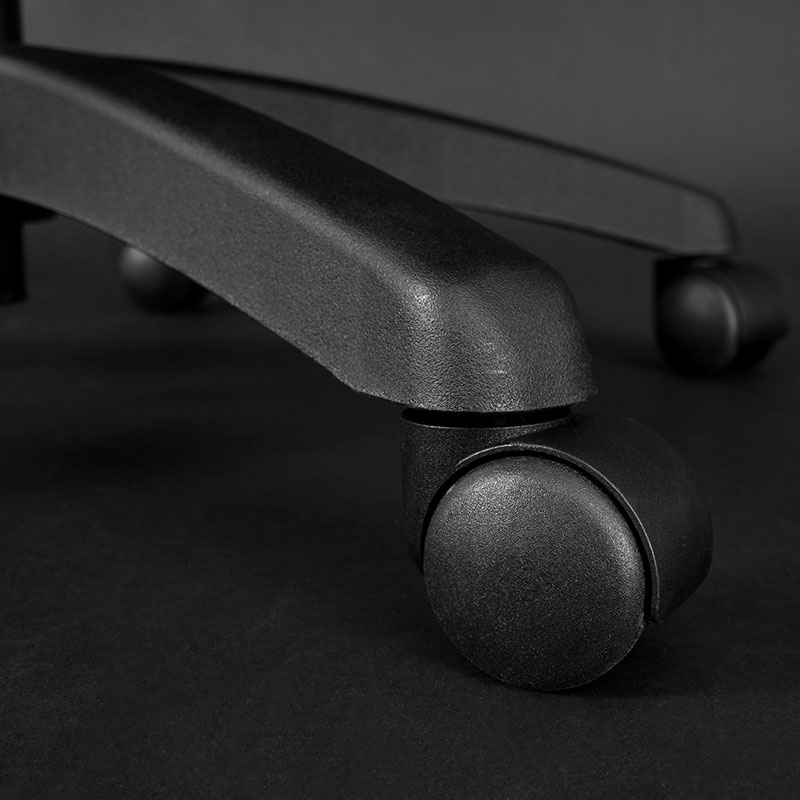 Seat Surface Area
Measurements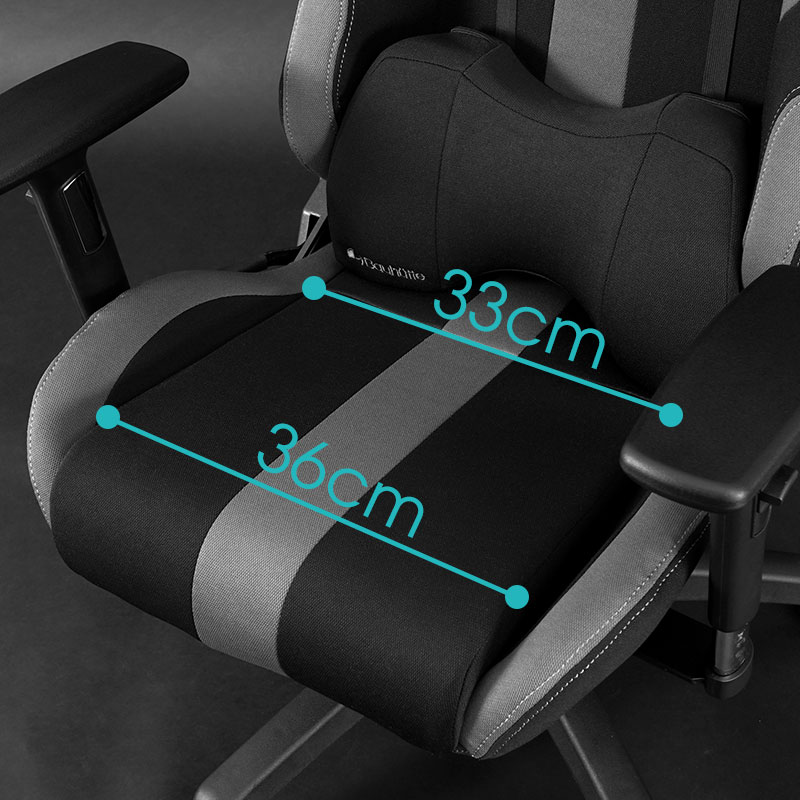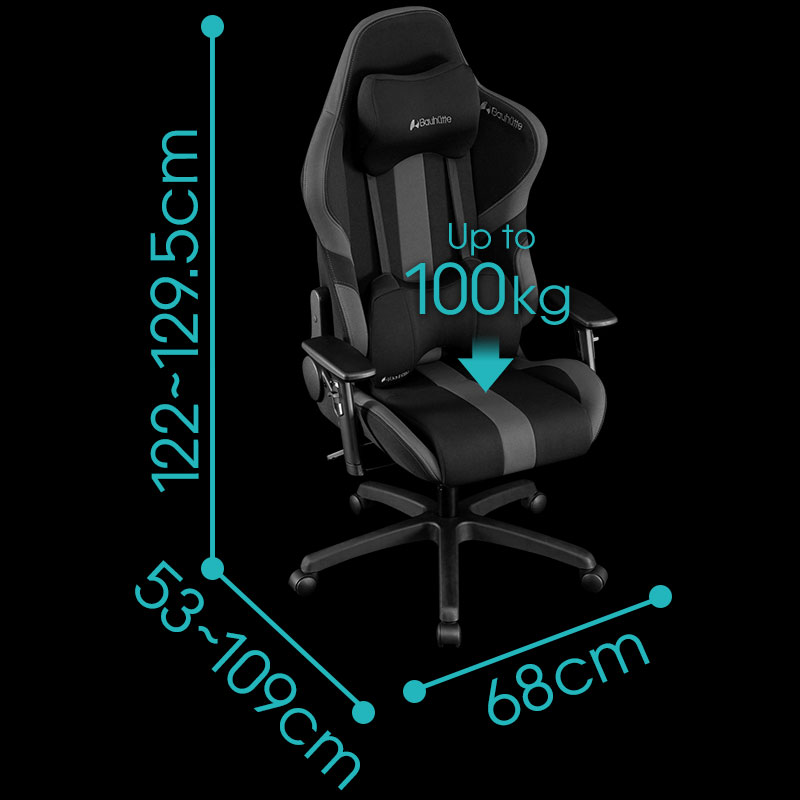 A Design with a Lower Seat
It is exactly because Bauhutte is a Japanese brand that we have put effort into designing a chair aimed towards people of smaller builds. Since ours has a lower seat than the usual gaming chairs on the market, people of a smaller builds are better able to sit with their feet planted on the ground, which will also help with focus during gaming.
Seat height: 39.5~47.5 cm (15.6 inches ~18 inches) (Recommended for users with heights: 154~189 cm* (5'1" - 6'2"))
*The recommended height range was calculated with the idea that the cushion will depress by approximately 1 cm (0.4 inches) when sat on.
Adjustable Gaming Desk
We recommend paying attention to the height of your desk and matching it to your own height. With our Adjustable Gaming Desk, you can create an even more comfortable gaming environment.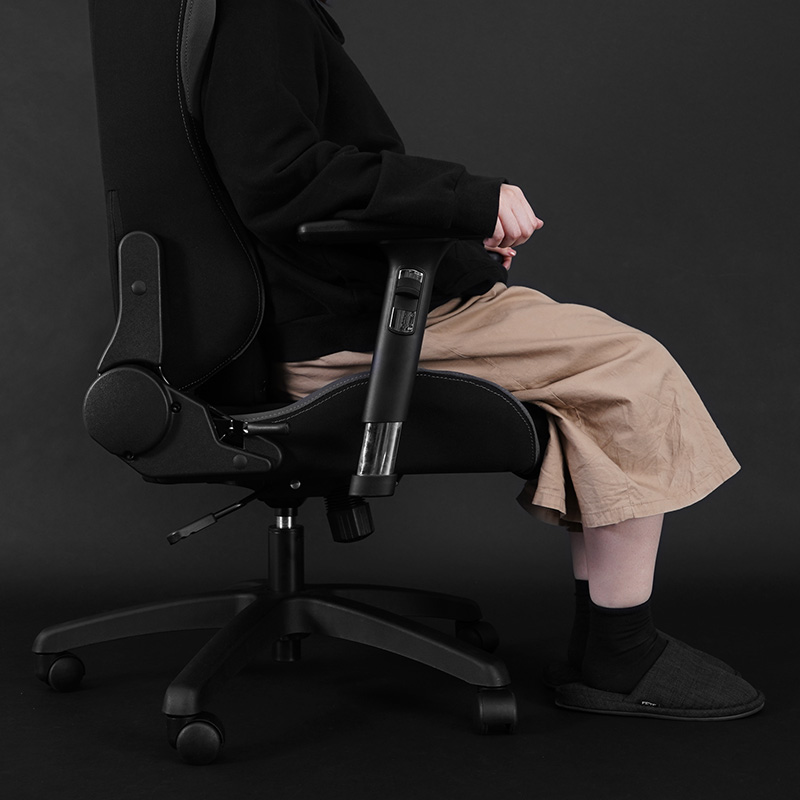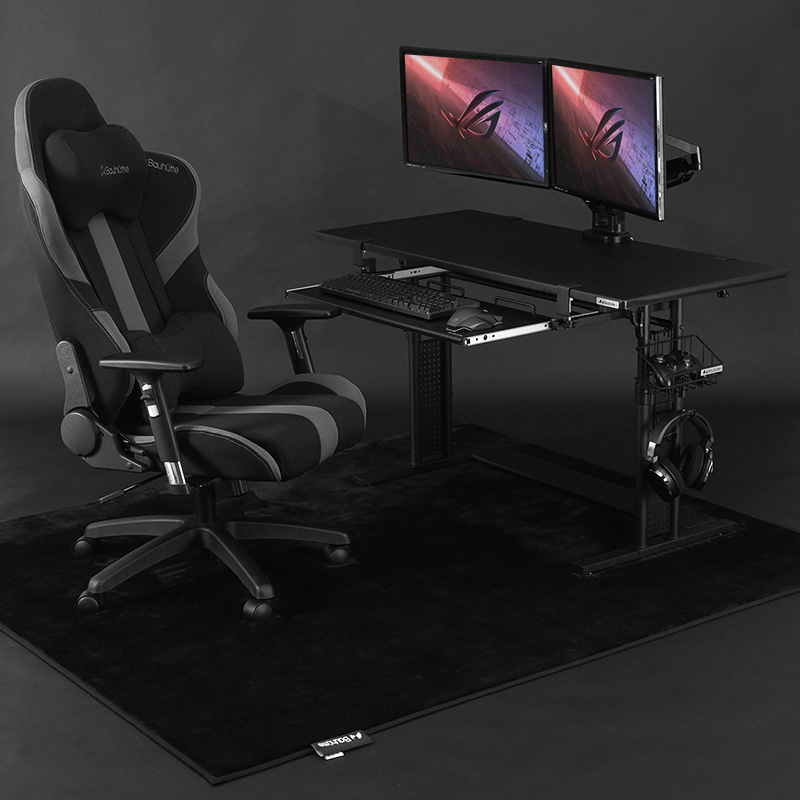 Can be Used with a Gaming Cushion
Our Gaming Cushion (sold separately) fits perfectly on the seat. We recommend it for users who would like to increase the cushiness of their seat.
Ottoman
If you use the Gaming Chair G-550 with an ottoman, you can sit cross-legged or with your legs stretched out in front of you. This will allow you to enjoy gaming more comfortably.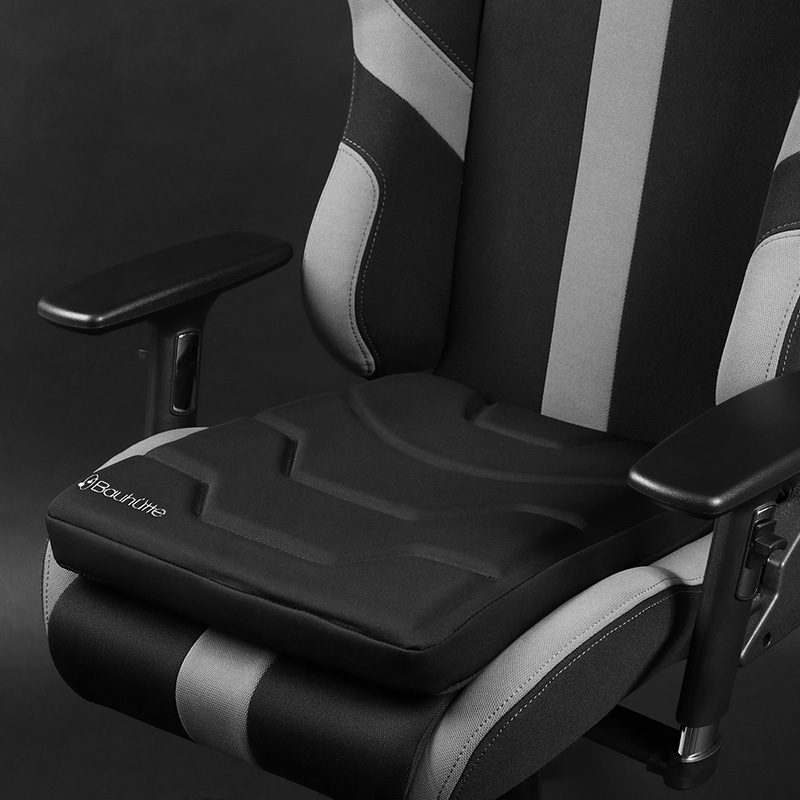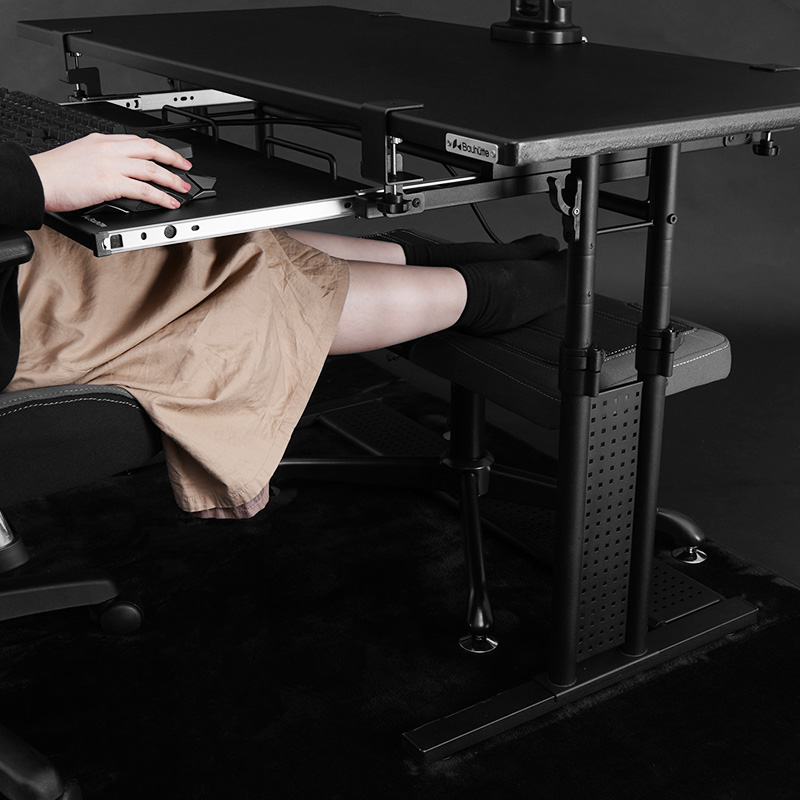 SPEC
Color
BK:Black
RD:Red
BU:Blue
Size
Width 680mm × Depth 530mm(530~1090mm) × Height 1220mm(1220~1295mm)
height of the seat:395mm(395~470mm)
*The height from the floor to the middle front edge of the seat.
Weight
about 18.7kg
Components
back and base:metal frame (steel)
armrest:PP / polypropylene / metal (steel)
chair legs:nylon
metal part of the seat:metal (steel)
gas cylinder:metal (steel)
Surface Finish
metal part of the seat:acrylic resin powder coating
Weight Limit
100kg
Cushion Material
urethane foam
MSRP
Varied
JAN Code
G-550-BK:4589946145922
G-550-RD:4589946145946
G-550-BU:4589946145939
SIZE
*Proof of quality stickers on some products may differ from the above measurements. The measurements on the product page are more accurate than those on your product.
*The sizes written are control sizes. Depending on the individual and the way the product is assembled, measurements might differ slightly.