CONCEPT
This high-spec gaming chair fits
even people with heights of over 2 m (6'5").
This high performance gaming chair with its pocket coil seat uses long stroke cylinders!

The seat can be adjusted within a range of 12 cm (4.7 in) so people of various heights can use it comfortably.
The frame of the back of the chair has also been molded to be slightly wider than previous models.
Tall gamers can comfortably sit in this chair without feeling cramped in the shoulders.
COLOR TYPE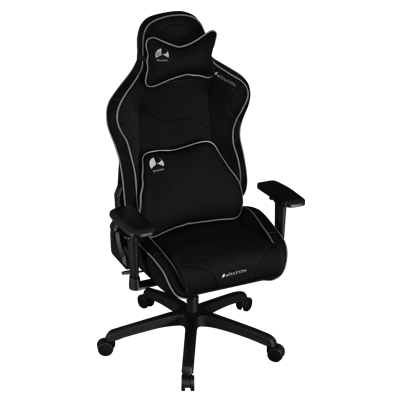 Black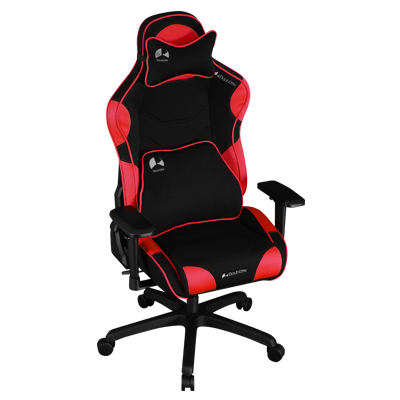 Red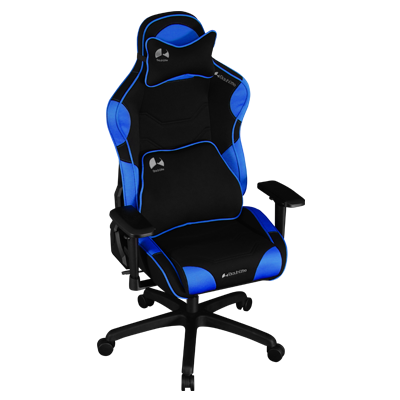 Blue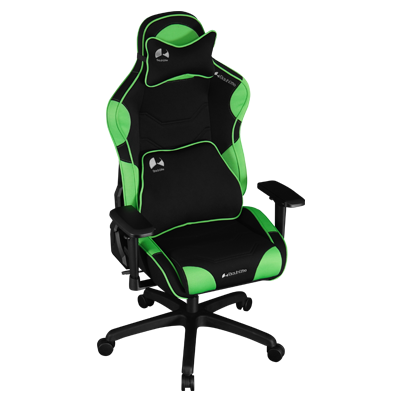 Green
FEATURES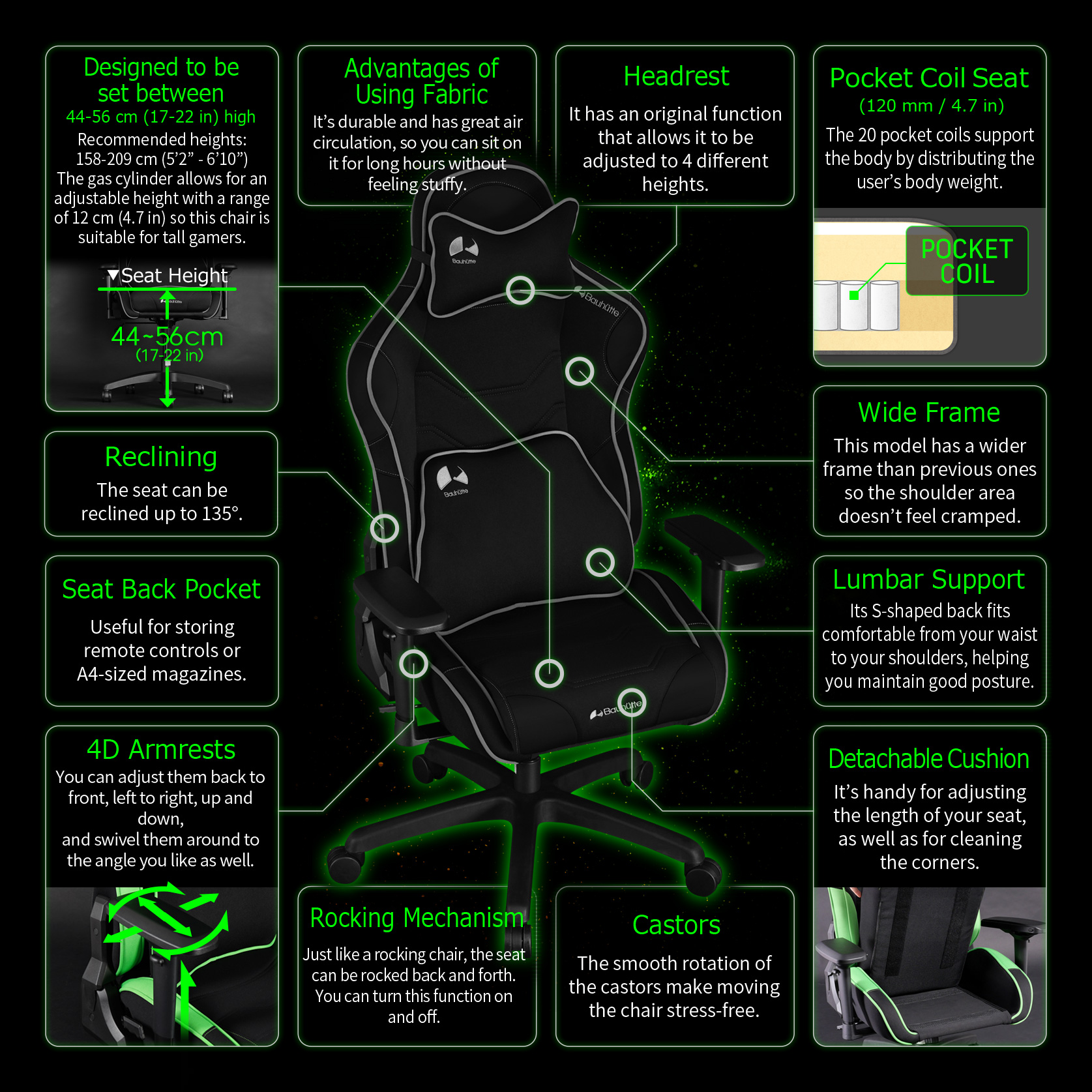 Equipped with a Long Stroke Cylinder
This chair is made with a long stroke cylinder,
which allows it to be adjustable within a range of 12 cm (4.7 in),
which is 1.6x the range of a regular chair.
This allows the chair to be adjusted for people between 158 - 209 cm (5'2" - 6'10") so users can game with proper posture.
*The suitable height range is calculated by subtracting 5 cm (1.9 in) for the cushion from 44-56 cm (17-22 in), the seat height.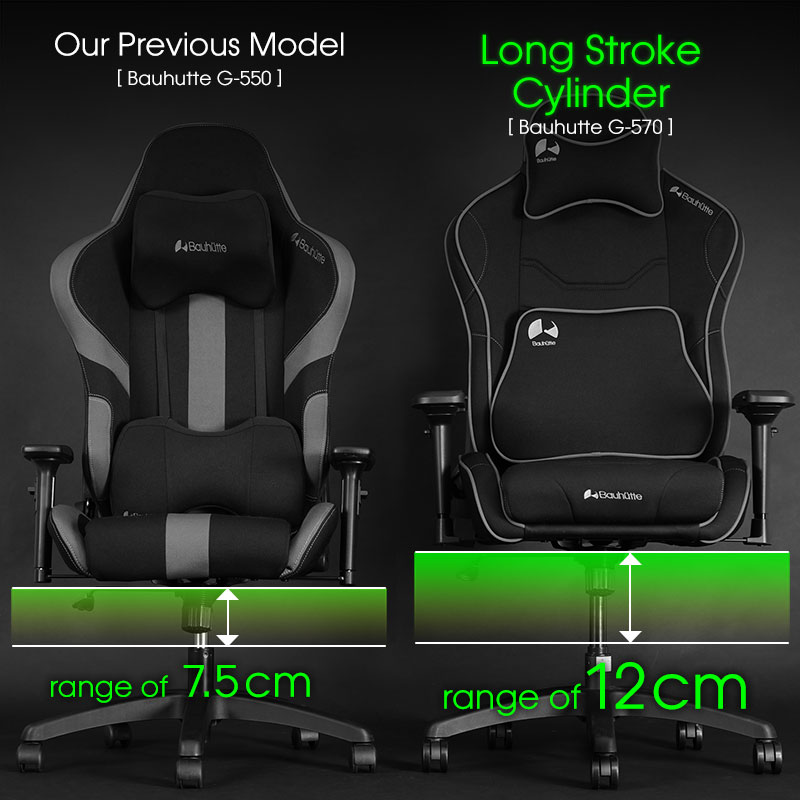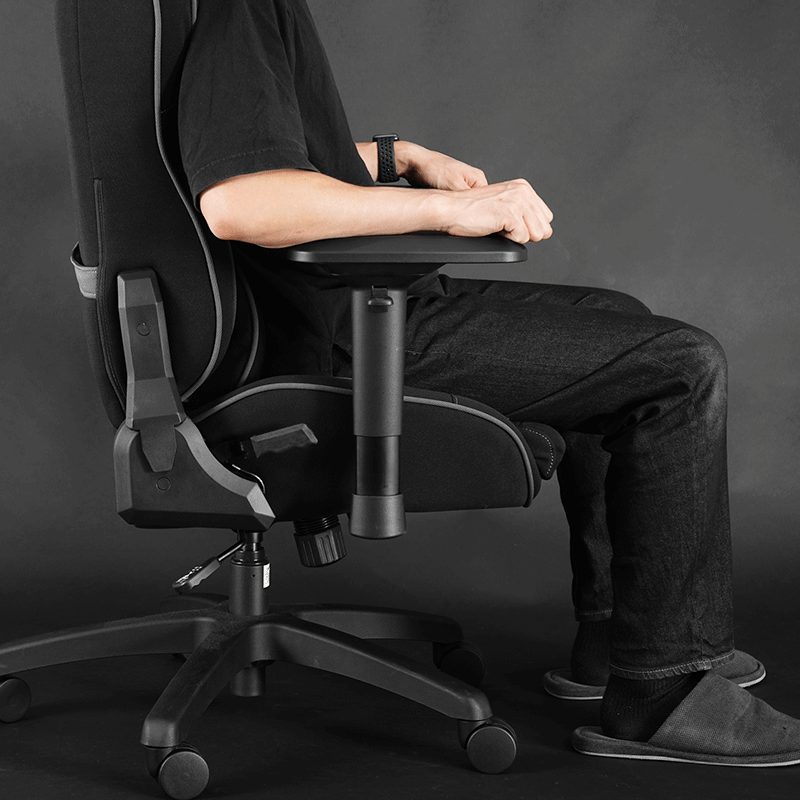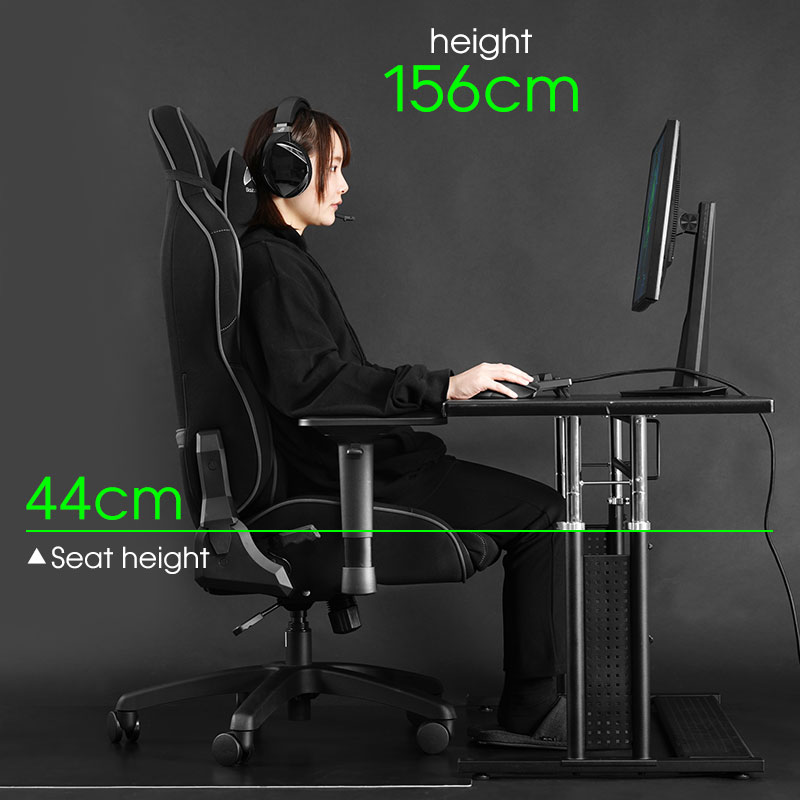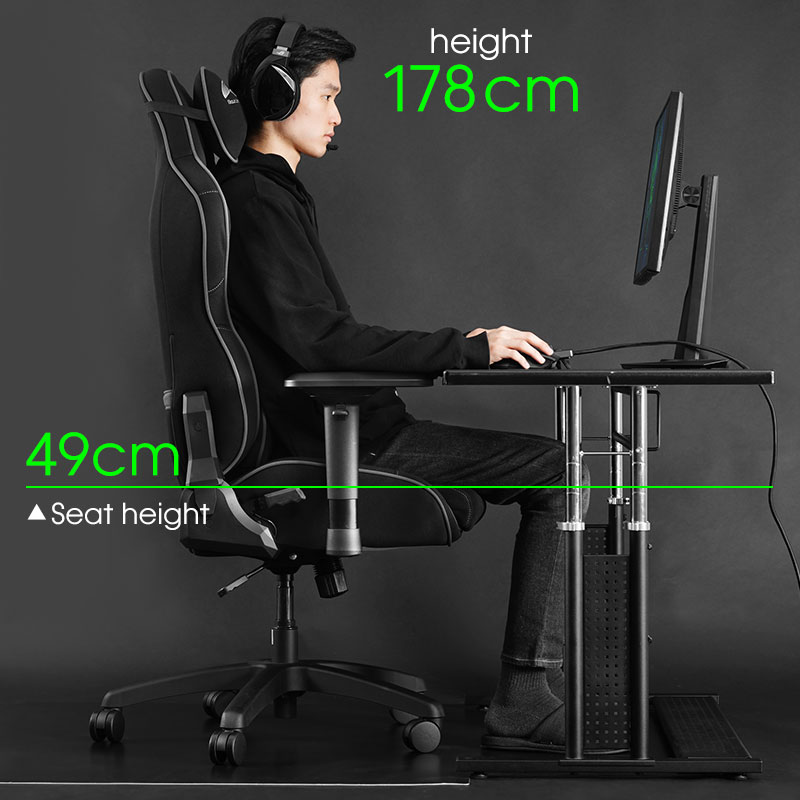 Pocket Coil Seat
This seat was designed in four layers to aim for a comfortable, couch-like cushion.
There are 20 springs wrapped in urethane foam so you won't be able to feel the bottom of the seat.
The fluffy seat will gently support your body.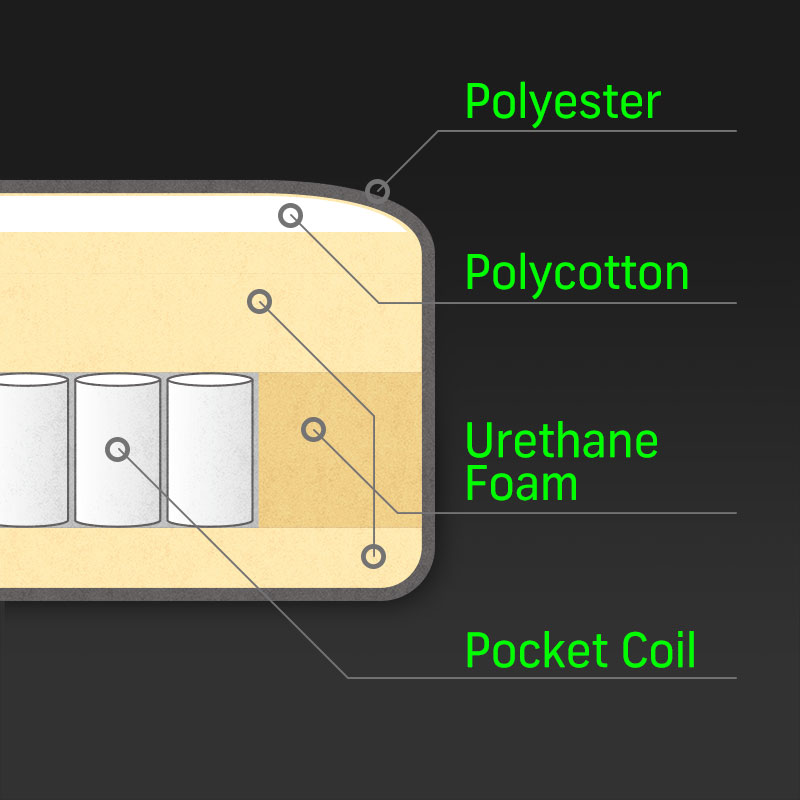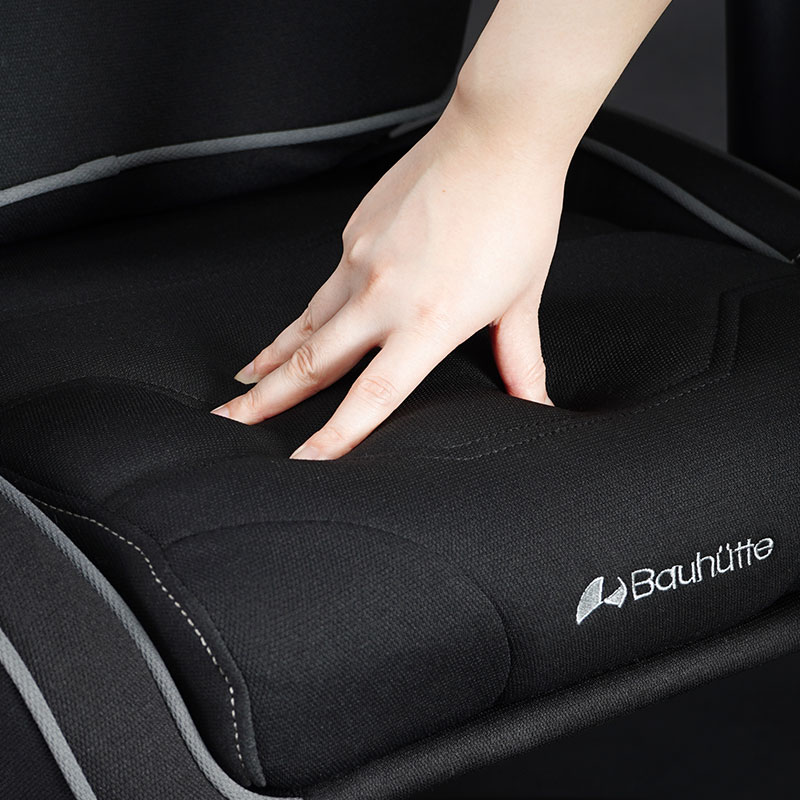 New Function 2
Detachable Cushion
The seat cushion is attached by the hook-and-loop fasteners and can be detached.
This way, you can easily adjust the length of the seat as well as conveniently clean up any garbage that might have built up in the corners.
The seat can be exchanged out with our Gaming Cushion (sold separately).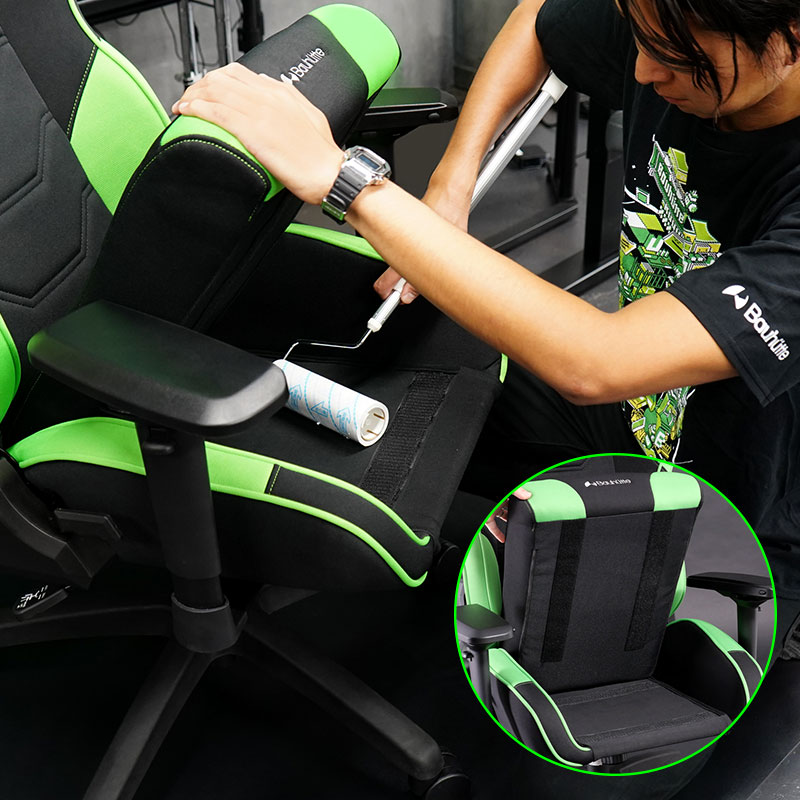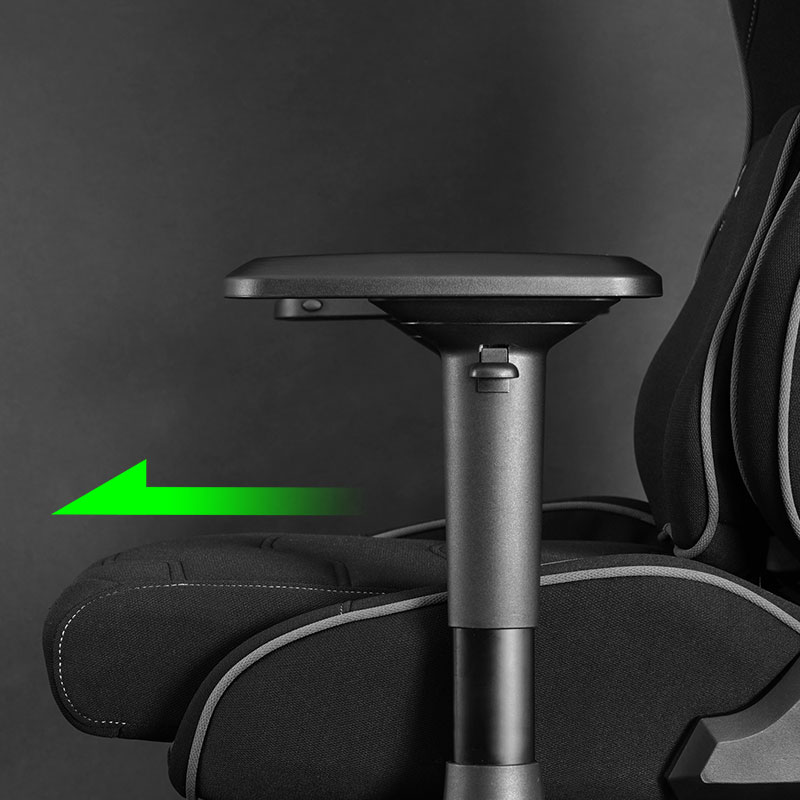 New Function 3
4D Armrests
This Gaming Chair comes outfitted with brand new 4D Armrests.
In addition to being able to move them back to front, left to right, and up and down,
you can also swivel them around for the perfect position for you.
They're great for gaming, illustrating, and typing, among other activities.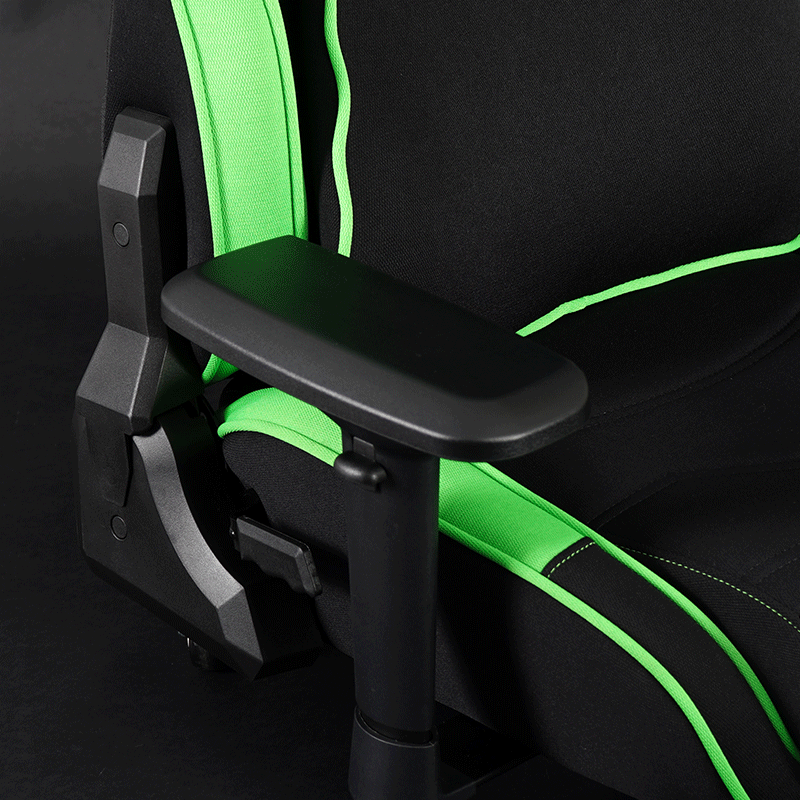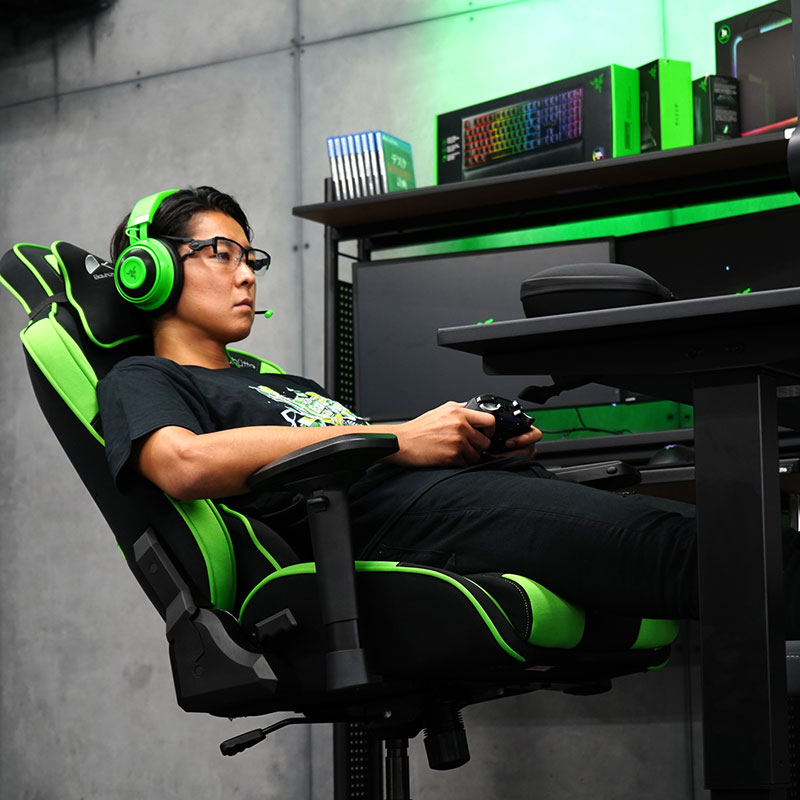 A Solid Cushion that Supports Proper Gaming Posture
The solid cushion that is built to support the human body is one of the characteristics of gaming chairs.
It's made so your body will fit to the chair and support proper gaming posture while reducing the burden on your neck and back.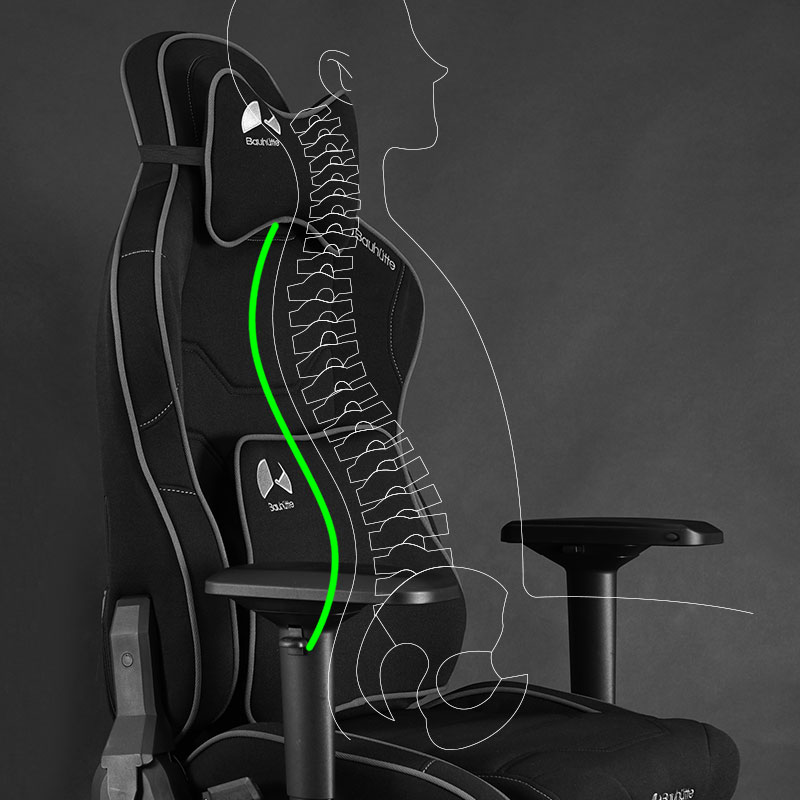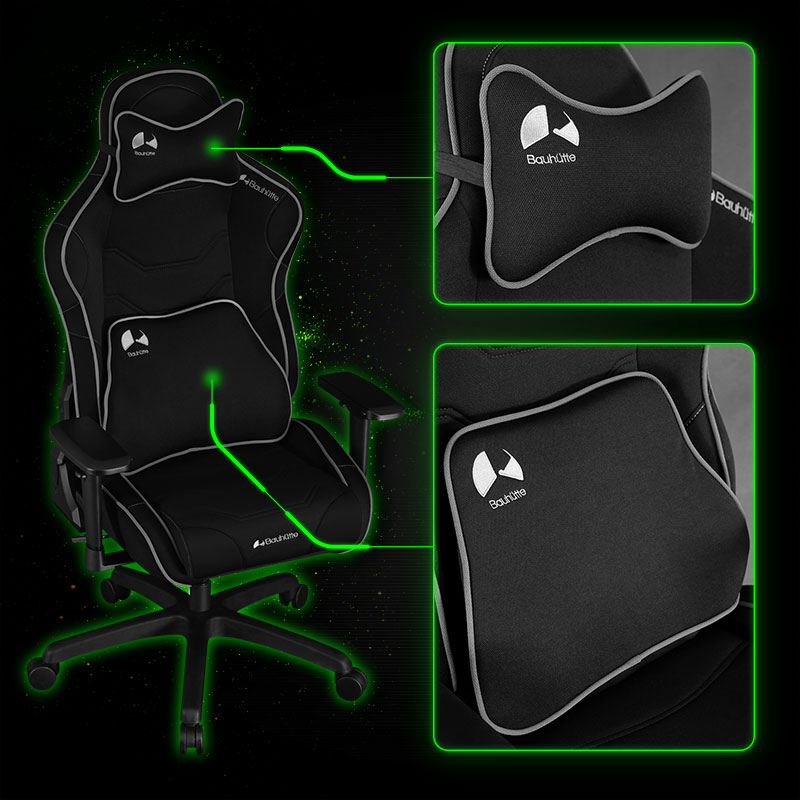 Adjustable Headrest
The headrest's positioning can be adjusted minutely.
You can set it in the position that fits best so your neck can have some help supporting your heavy head.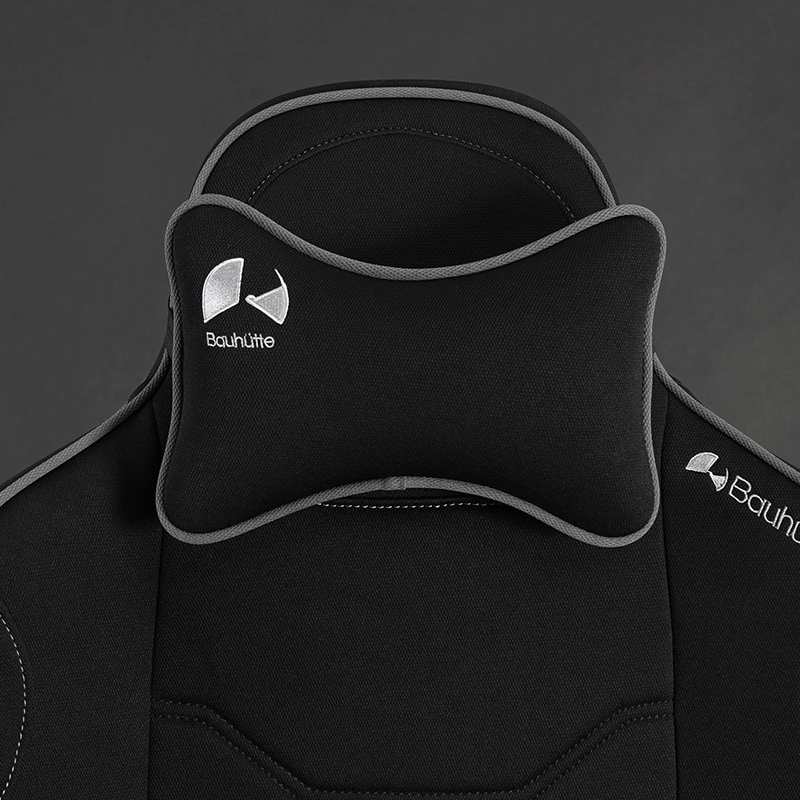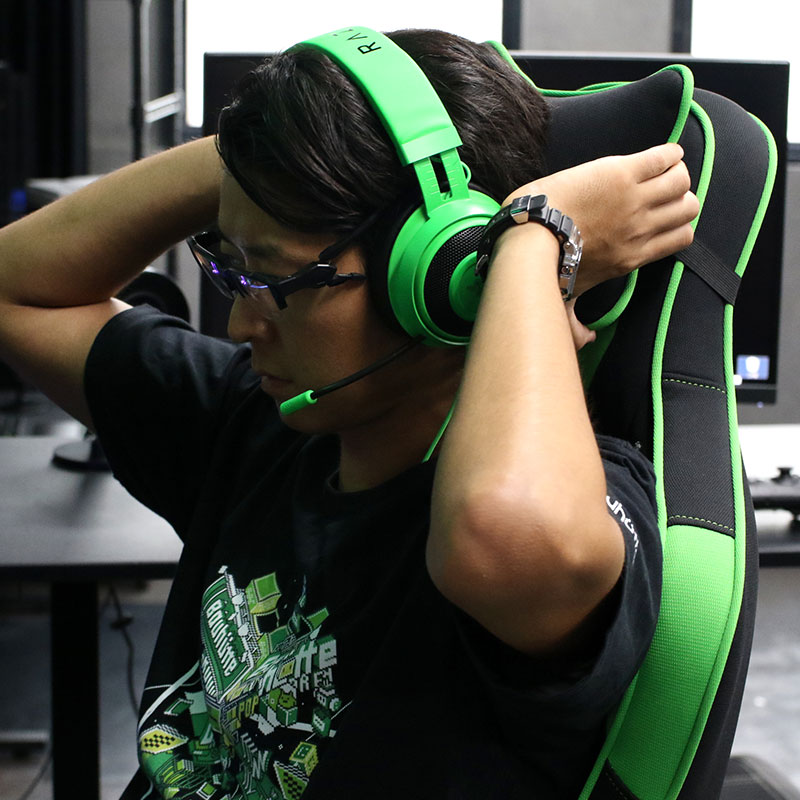 Wide Bucket Seat
We've improved the model so that the frame of the back of the seat is slightly wider than previous models. Now gamers with wide shoulders can relax in this chair without feeling cramped.
A Cushion Twice as Thick
The inner seat filled with pocket coils is 12 cm (4.7 in) thick. It's twice as thick as our previous models, so it's harder to feel like you're sitting on the bottom of the seat, making it more comfortable.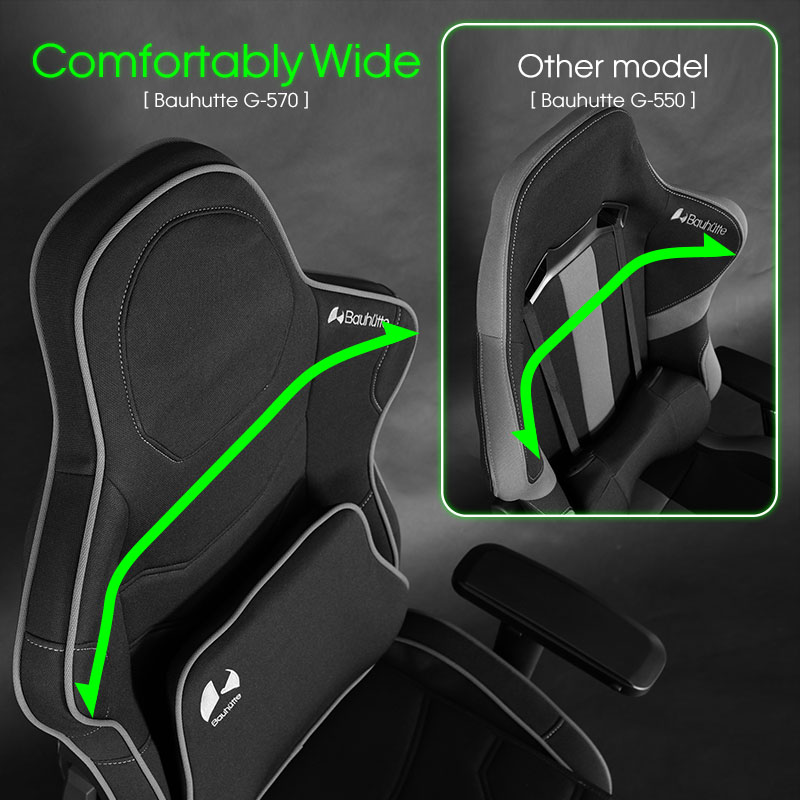 Seat Back Pocket
On the back of the chair is a convenient pocket for holding small items like remote controls or magazines.
Fabric Seat
We've used 100% polyester fabric that has excellent air circulation. It's smooth on the skin and doesn't feel stuffy, allowing you to sit comfortably.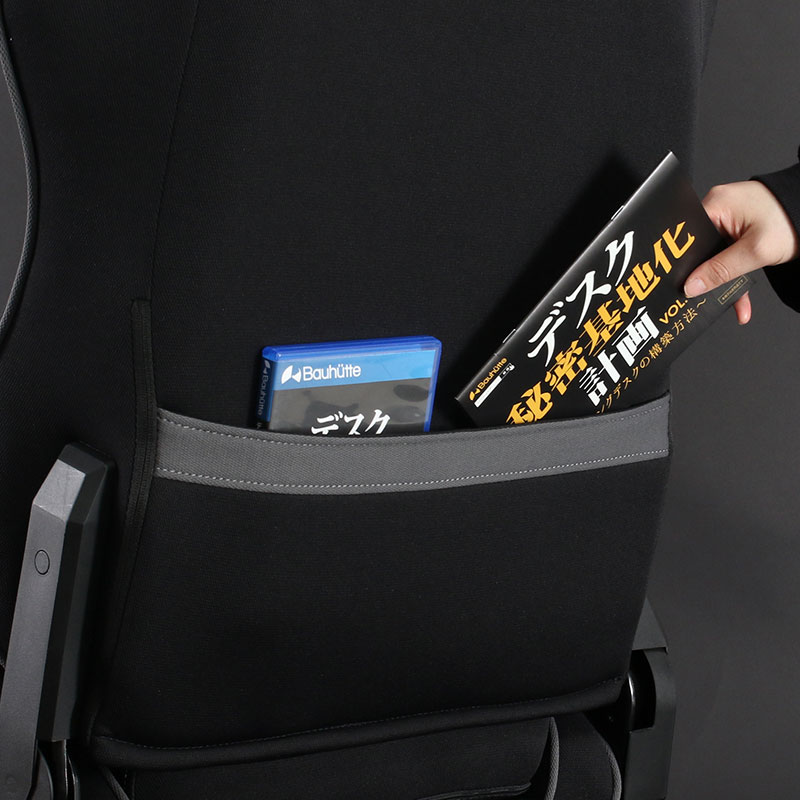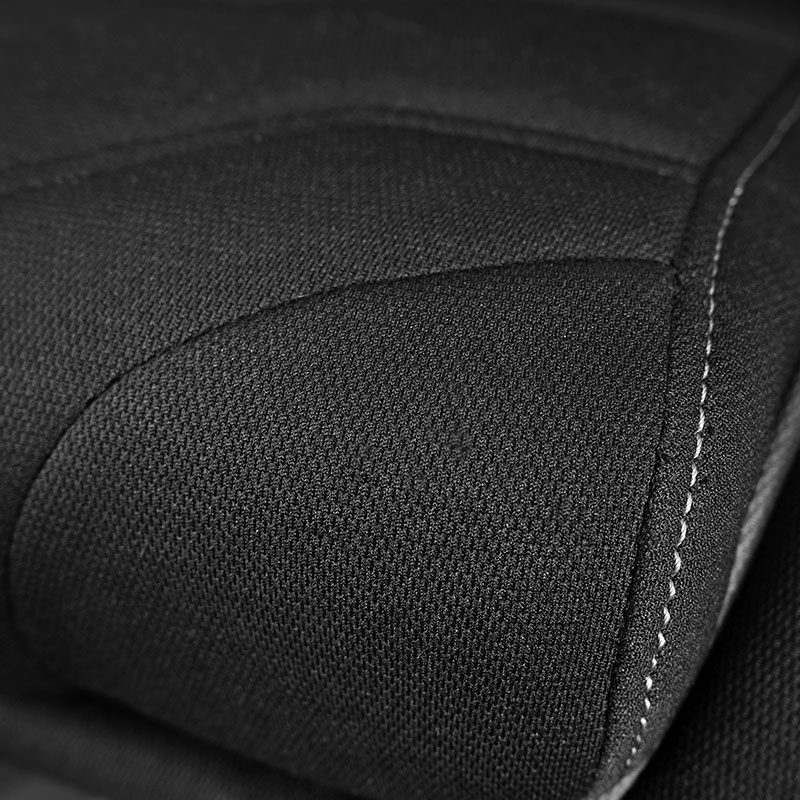 Reclinable
The seat back can be reclined up to 135°. You can build a layout that will allow you to game even as you're lying down.
Rocking Seat
If you angle yourself in the seat and push your weight in that direction, you'll trigger the rocking function. It's perfect for when you want to relax and game tilted away from your screen.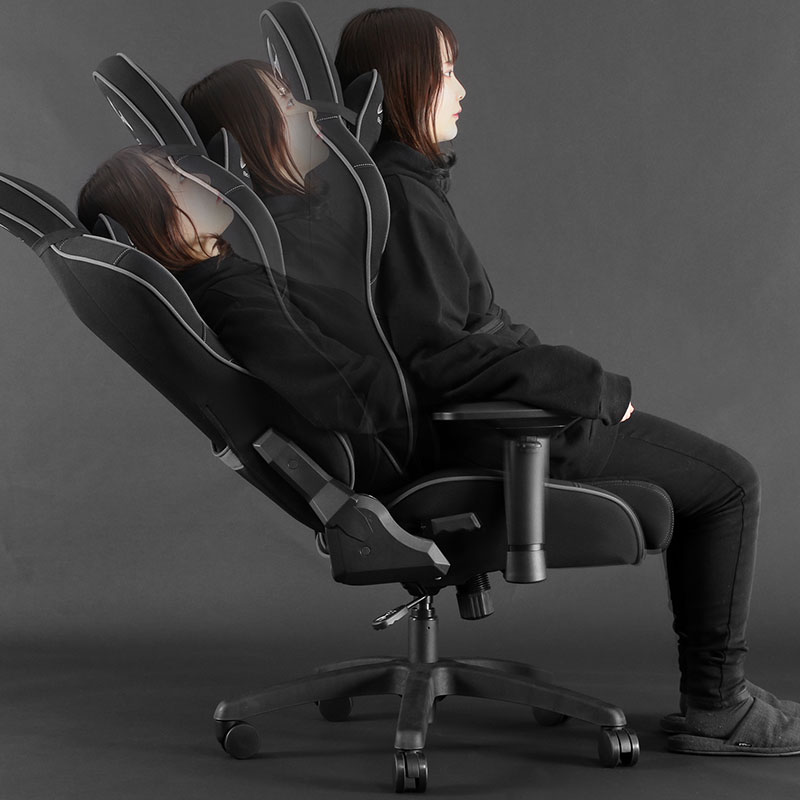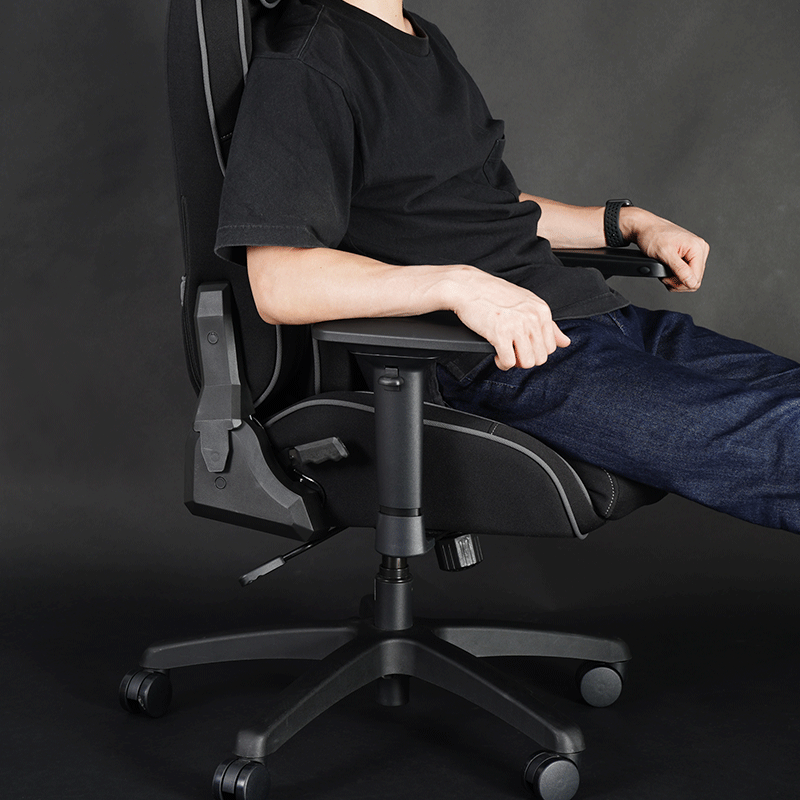 Polyurethane Armrests
The armrests are made out of springy Polyurethane. They're made so that your arms won't hurt while using them.
Castors
The smooth rotation of the castors make moving stress-free.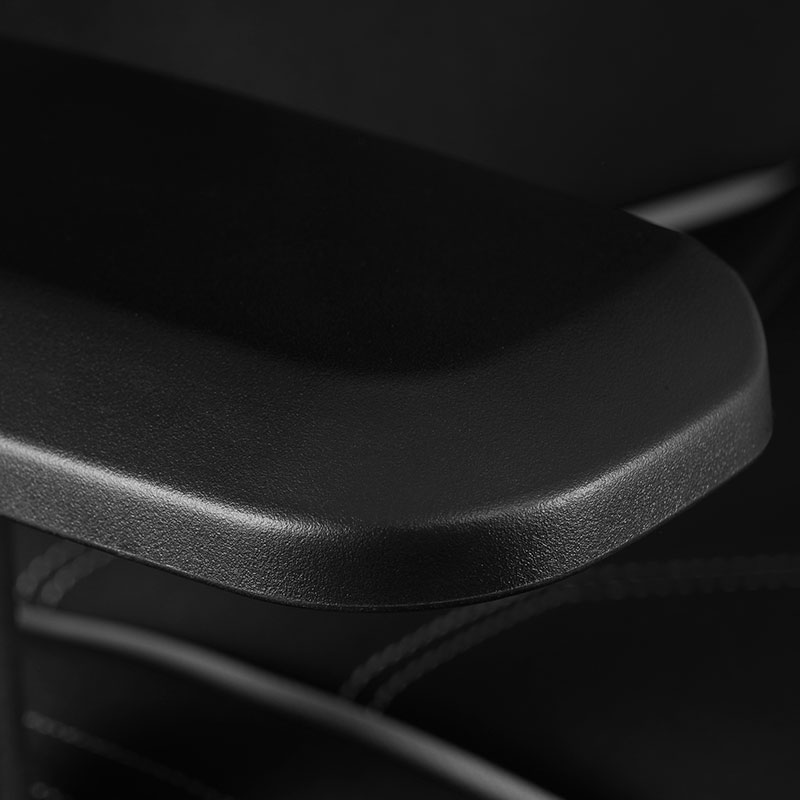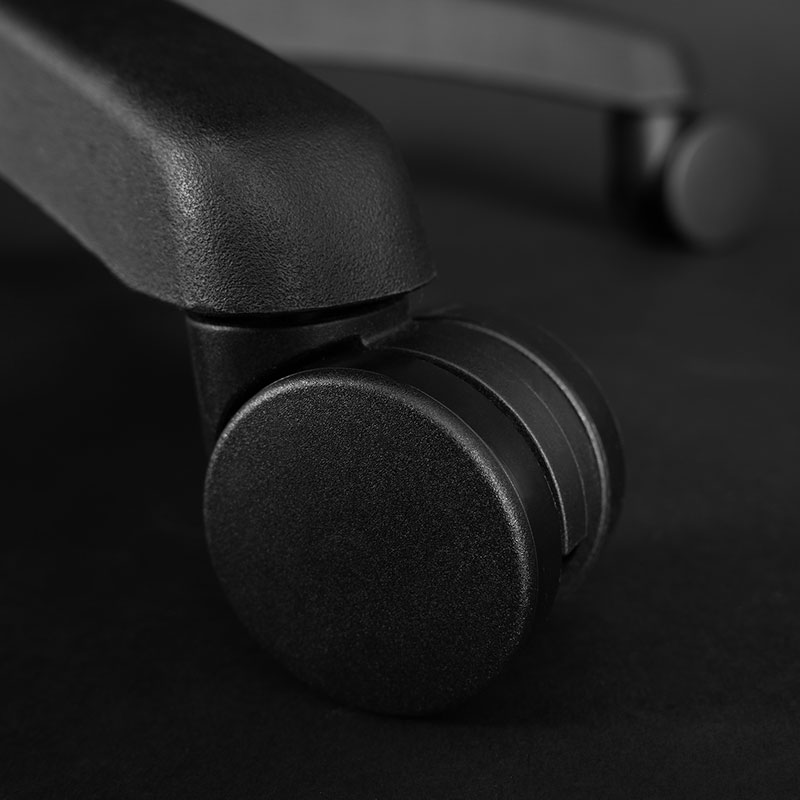 Seat Surface Area
We've made sure that the area of the seat is bigger than the original model (RS-950), so that you can relax comfortably in it.
Size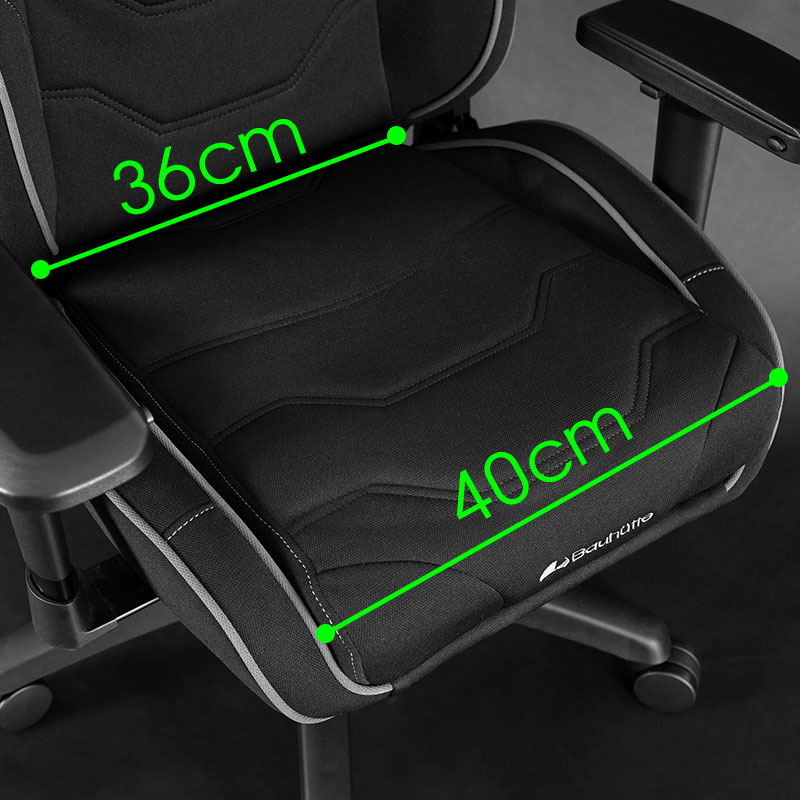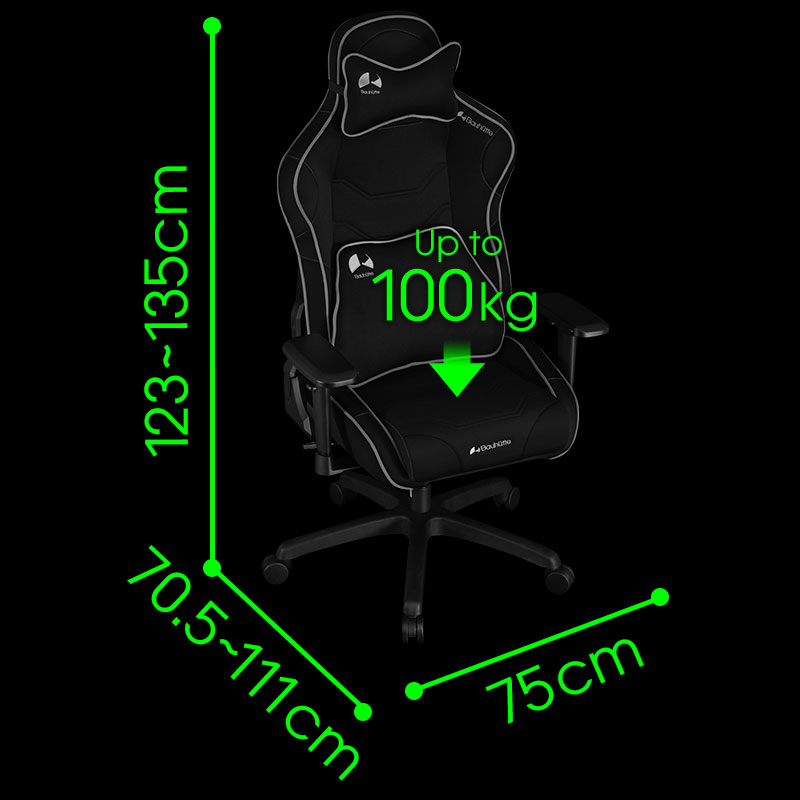 Gaming Desk
There are adjustable gaming desks that go perfectly with this gaming chair.
Ottoman
If you use the Gaming Chair G-530 with an ottoman, you can sit cross-legged or with your legs stretched out in front of you. This will allow you to enjoy gaming more comfortably.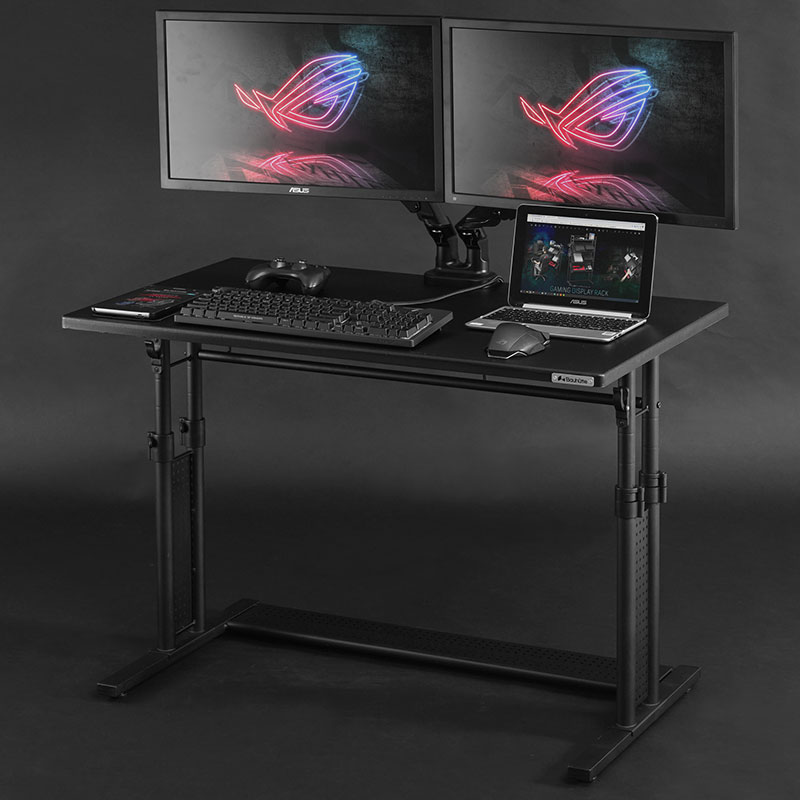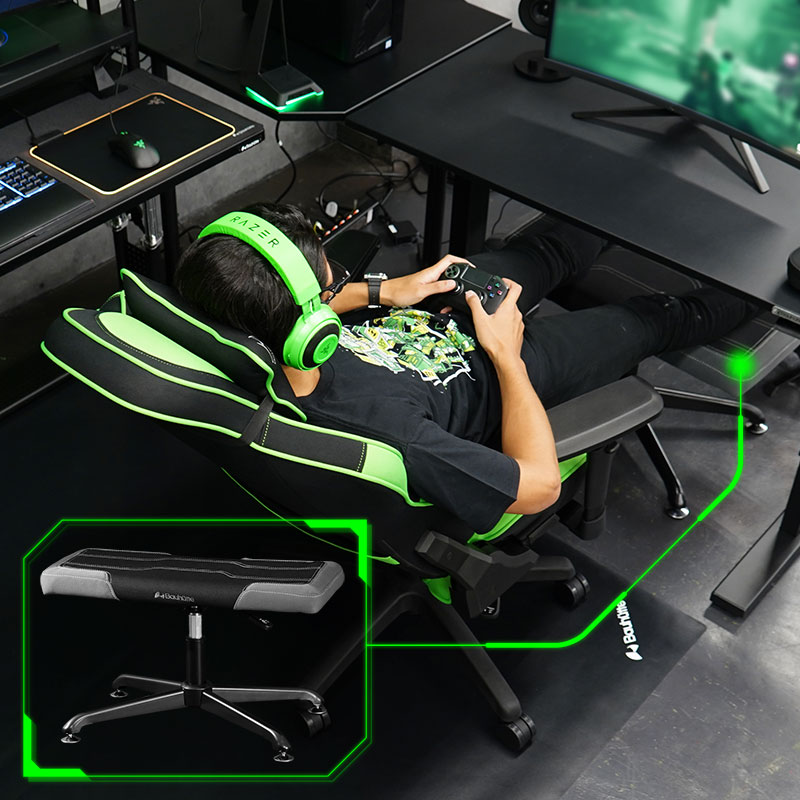 Cooperated with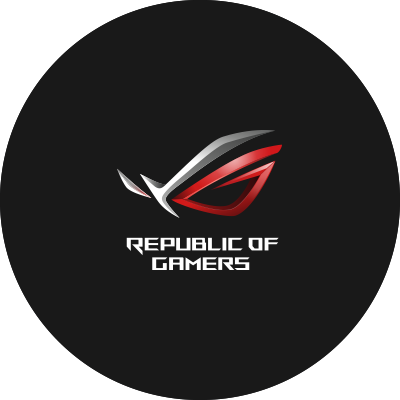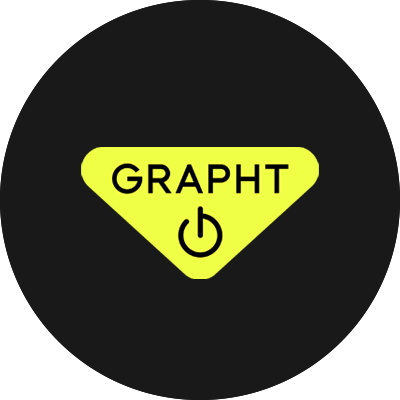 SPEC
Color
BK:Black
RD:Red
BU:Blue
GN:Green
Size
Width 750mm × Depth 705mm(705~1110mm) × Height 1230mm(1230~1350mm)
height of the seat:440mm(400~560mm)
*The height from the floor to the middle front edge of the seat.
Weight
22kg
Components
back and base:metal frame (steel)
armrest:PP / polypropylene / metal (steel)
chair legs:nylon
metal part of the seat:metal (steel)
gas cylinder:metal (steel)
Surface Finish
metal part of the seat:acrylic resin powder coating
Weight Limit
100kg
Cover Material
back of a chair, base:polyester
Cushion Material
urethane foam
MSRP
Varied
JAN Code
BK:4589946146585
RD:4589946146608
BU:4589946146615
GN:4589946146592
SIZE
*The heights of the armrests are measured from the ground.
*The sizes displayed are control values. Some differences will occur depending on each product and how the product is put together.
*The height of the seat is the distance from the ground to the middle of the seat.
*The length of the seat displayed consists of the area that can be sat on.
*Some products have labels displaying different measurements from this page. Please note that the sizes on this page are the accurate ones.