CONCEPT
[Stretchable Gaming Wear]
The stretchiness of the velour fleece allows for a fit
that follows the movement of your arms smoothly.
Designed to keep up with you,
it's there for you whether you're using the mouse to make big movements or whether you're trying to take aim.
We've used feedback from users of previous iterations of the Ninja Onesie
to make this an even more comfortable blanket that you can wear,
perfect for gaming in the dead of the night.
*Some pictures include an older model as well another model (heater attached) from the same series.
FEATURES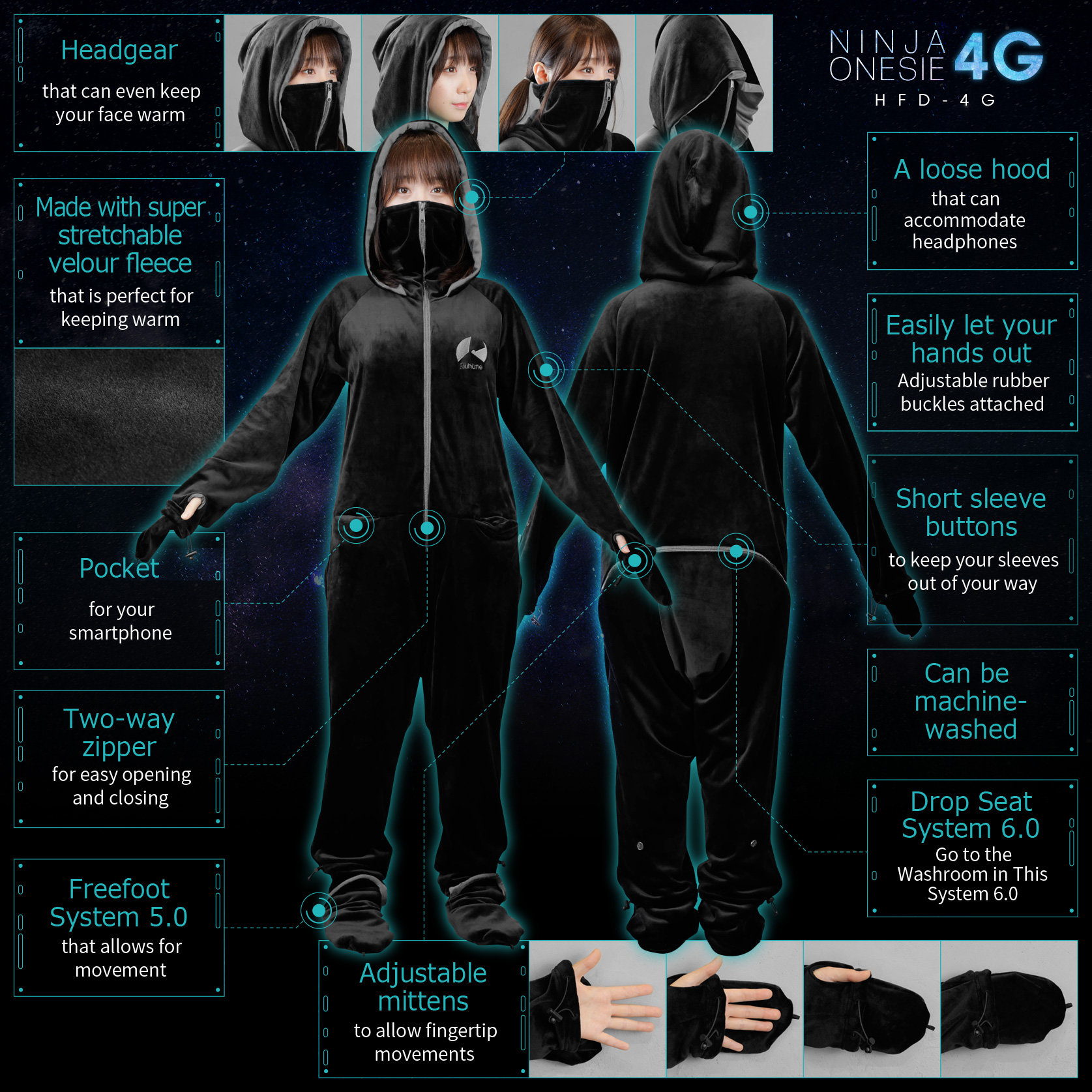 Made from a Stretchable Material that is Comfortable to Move In
The Ninja Onesie is made from an elastic material that can stretch to fit your whole body.
Whether you're gaming or sleeping, it's got your back.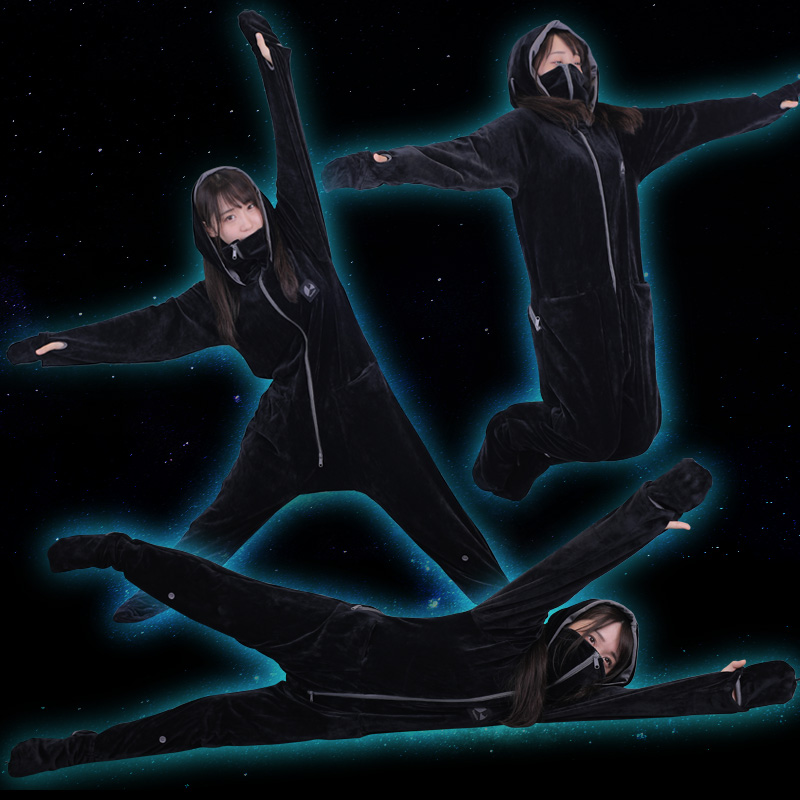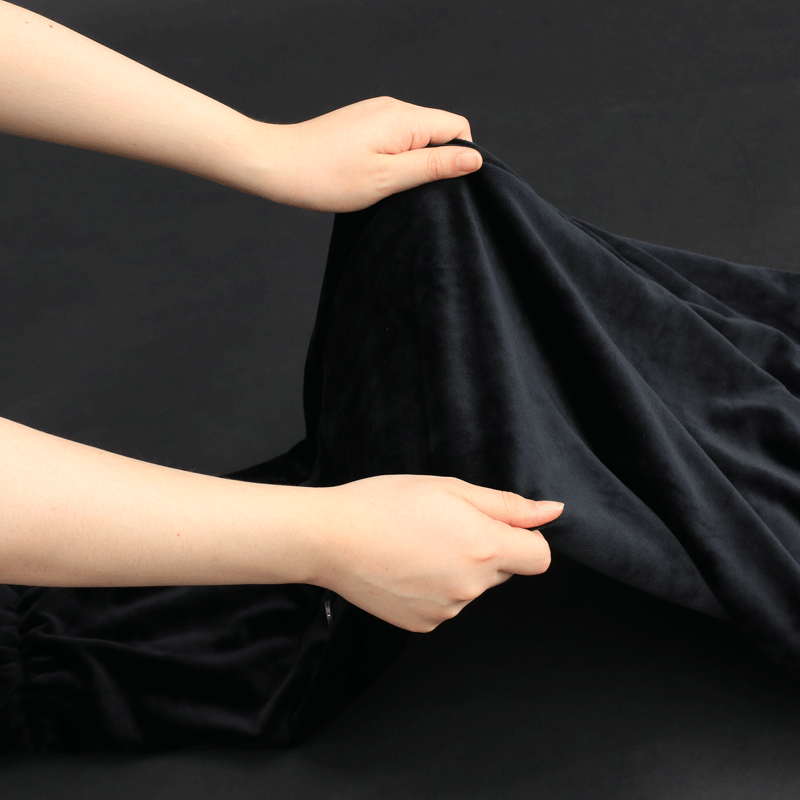 In the Pursuit of the Ease of Movement
Since releasing our first blanket onesie in 2013,
we have been working tirelessly to improve upon and research the first version based on all the feedback that we received.
We have managed to preserve looseness in the shoulder and groin areas,
since they experience a lot of movement, while making sure that the onesie keeps pace with your gaming.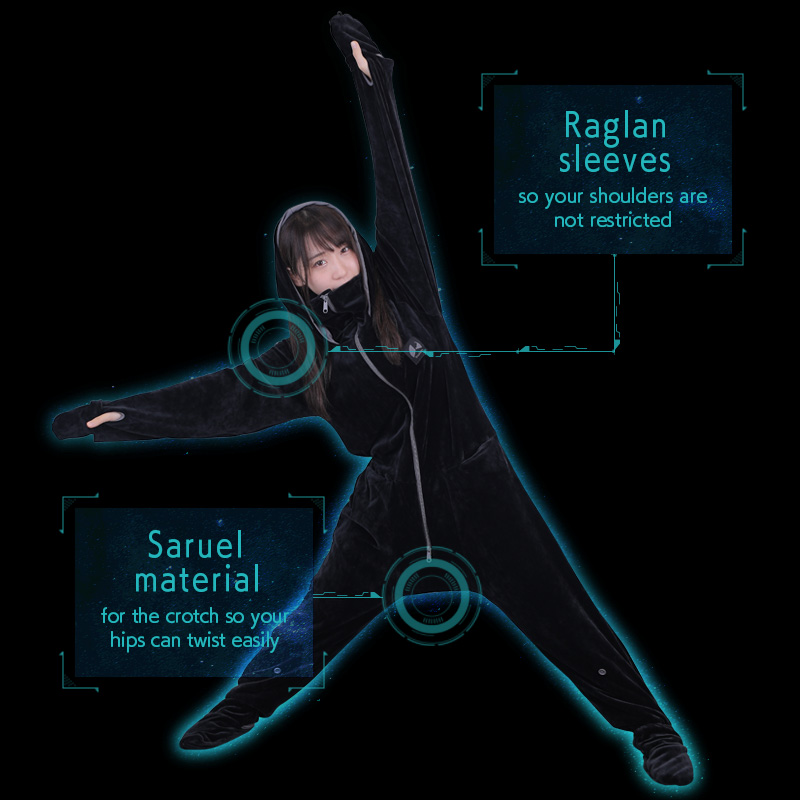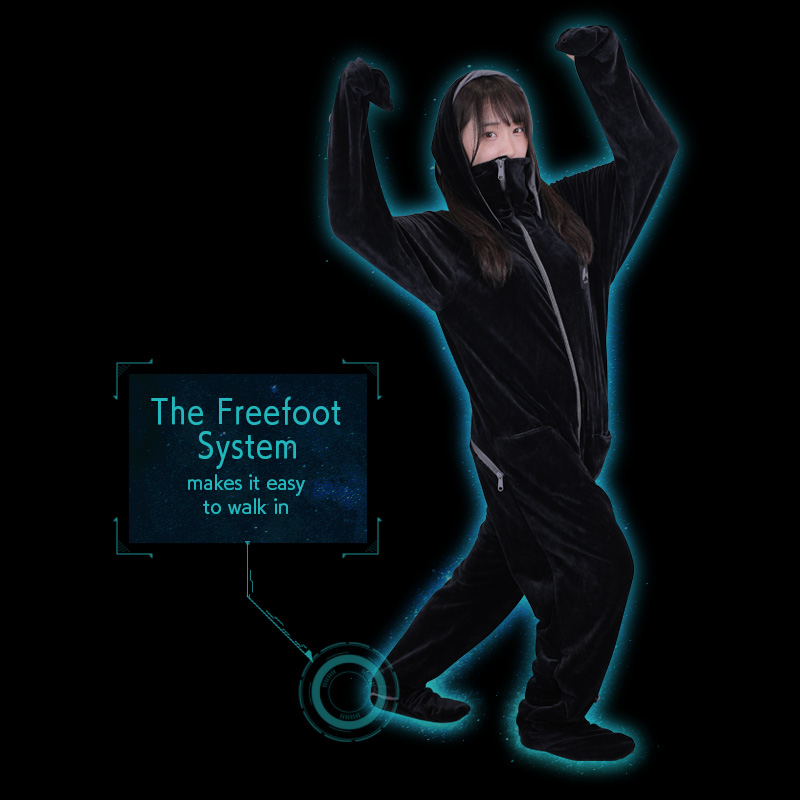 Double-Layered from Hip Down
To keep your gaming life comfortable all throughout the year,
we have fine-tuned the amount of material in the upper body and the lower body of the Ninja Onesie so that user mobility is increased as well.
For the upper half that requires an ease of movement when gaming,
a single layer of fabric has been cleverly used.
As for the lower half of the body that gets cold easily,
two layers of super-thick velour fleece have been used to keep you warm through cold winters.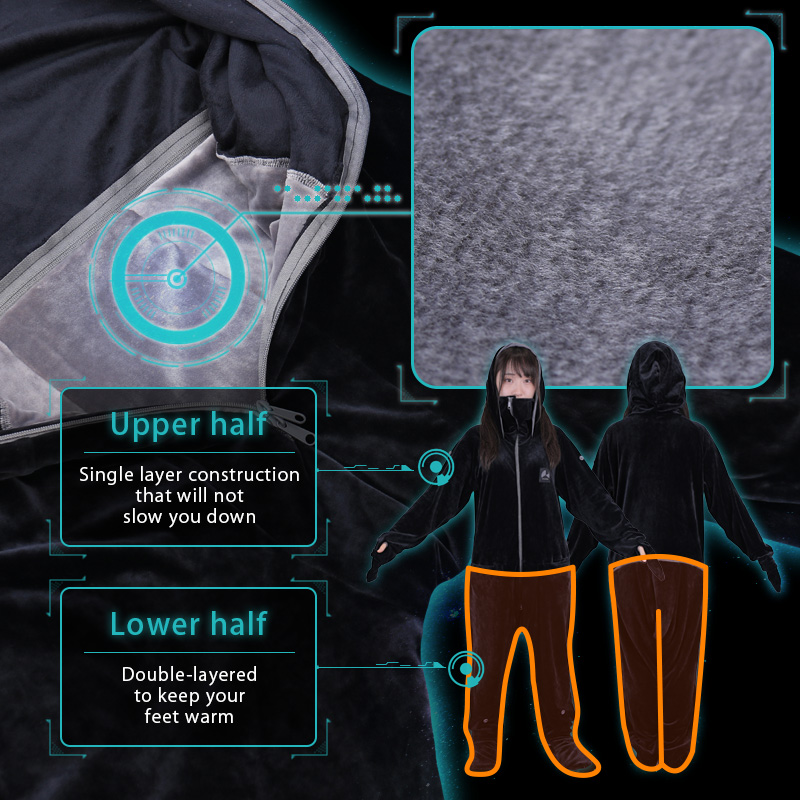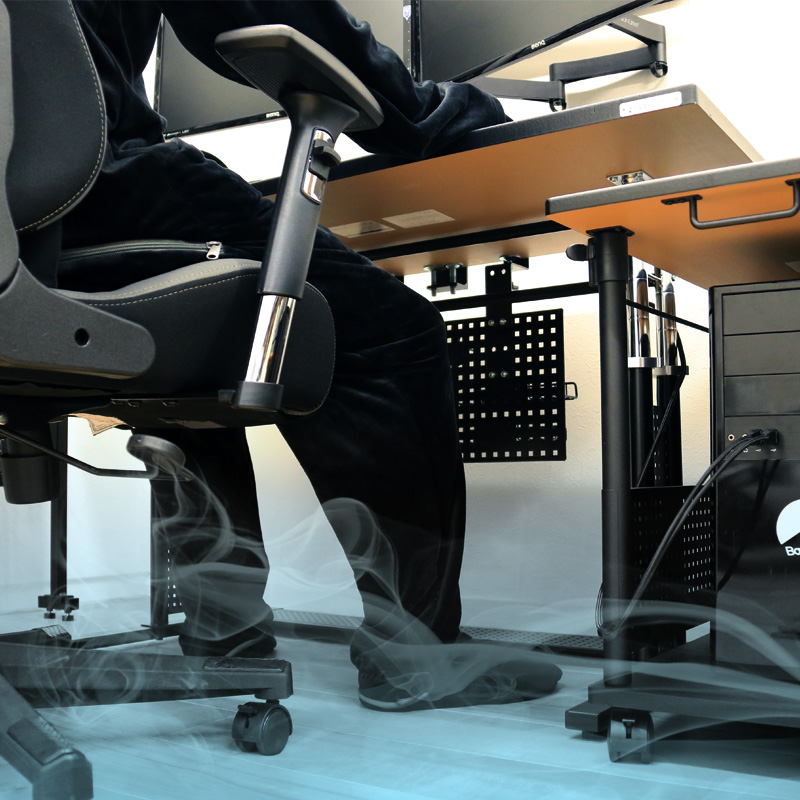 Velvety and Lush Velour Fabric
We have used velour fabric that is stretchy, velvety, and soft to the touch.
Keeping warmth and mobility in mind,
this material is thin while being lush enough that it is resistant to the outside cold.
This gear will envelop you in warmth and is the perfect gear to protect a gamer from the winter's cold.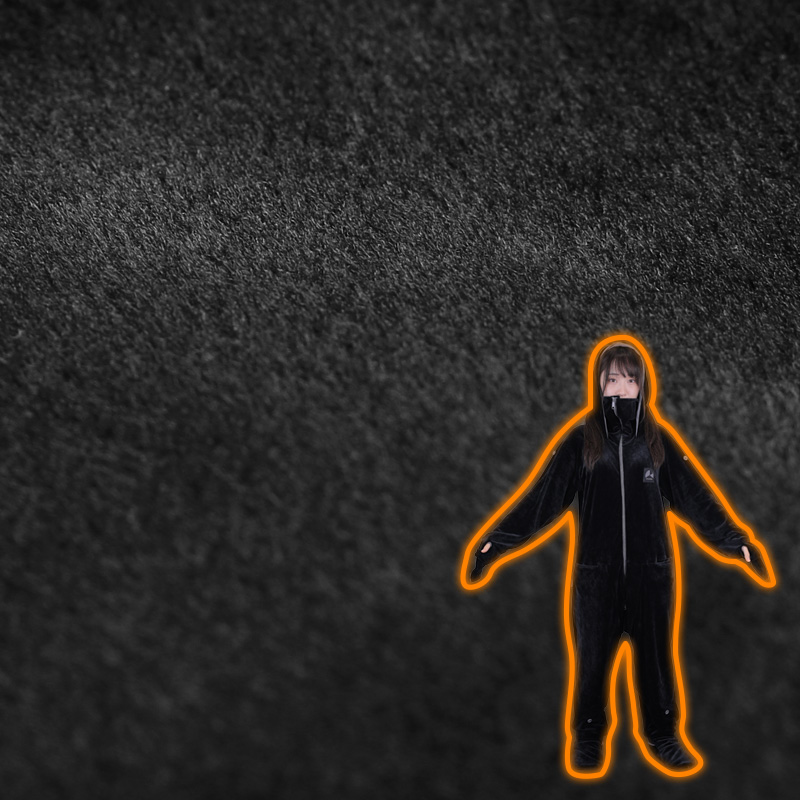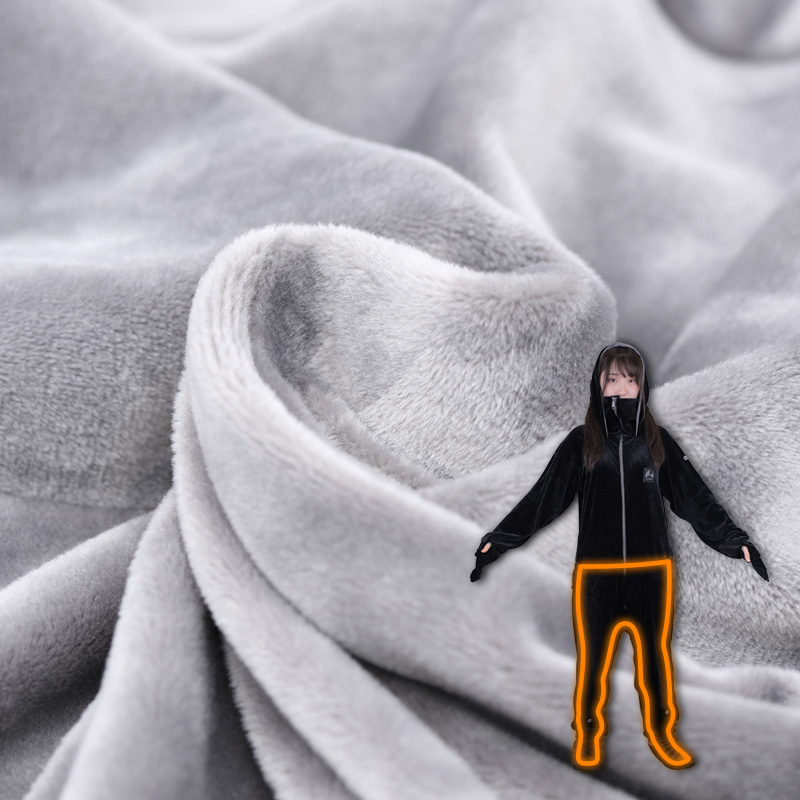 Adjustable Mittens
Whether it's gaming on your PC, your TV, or your phone,
the one thing you need is "precise finger movements."
There must be many gamers out there who worry about cold hands while gripping their mouse or controller.
To help with that, this onesie comes with our very own Adjustable Mittens
that allow you to adjust how much of your hands you'd like exposed according to your own gaming style.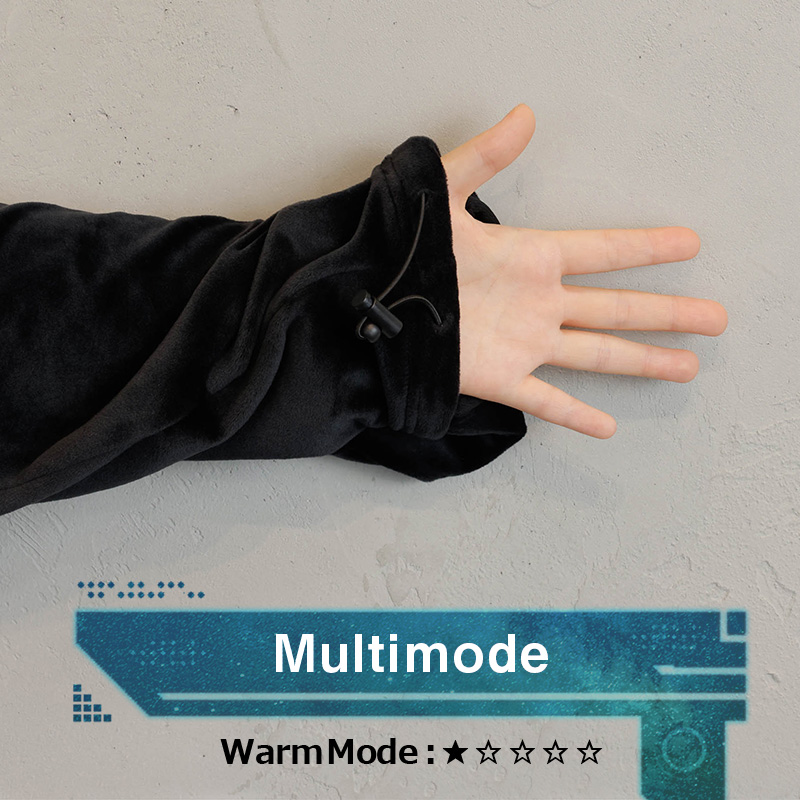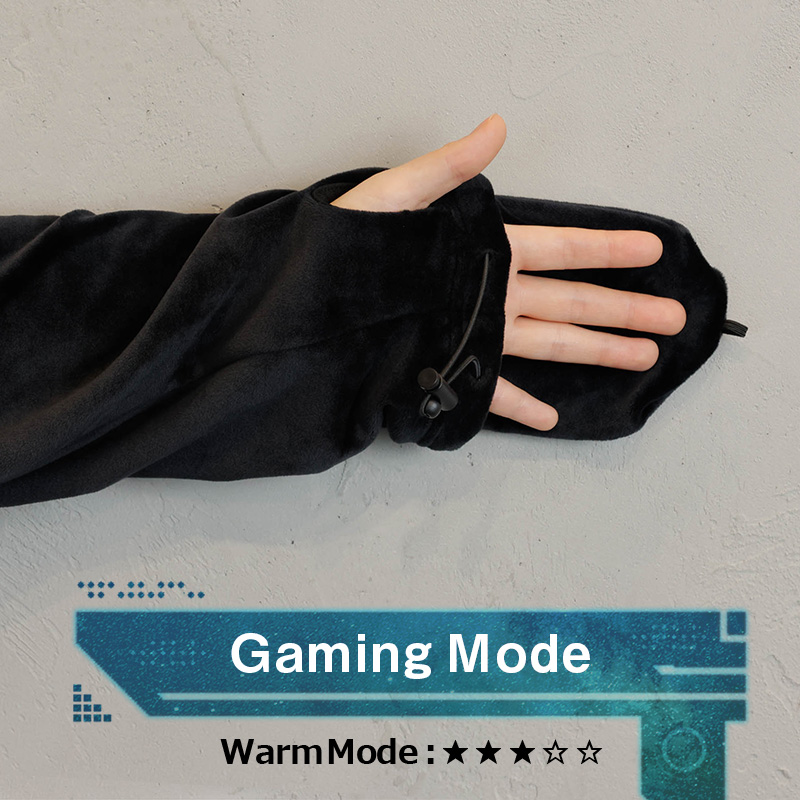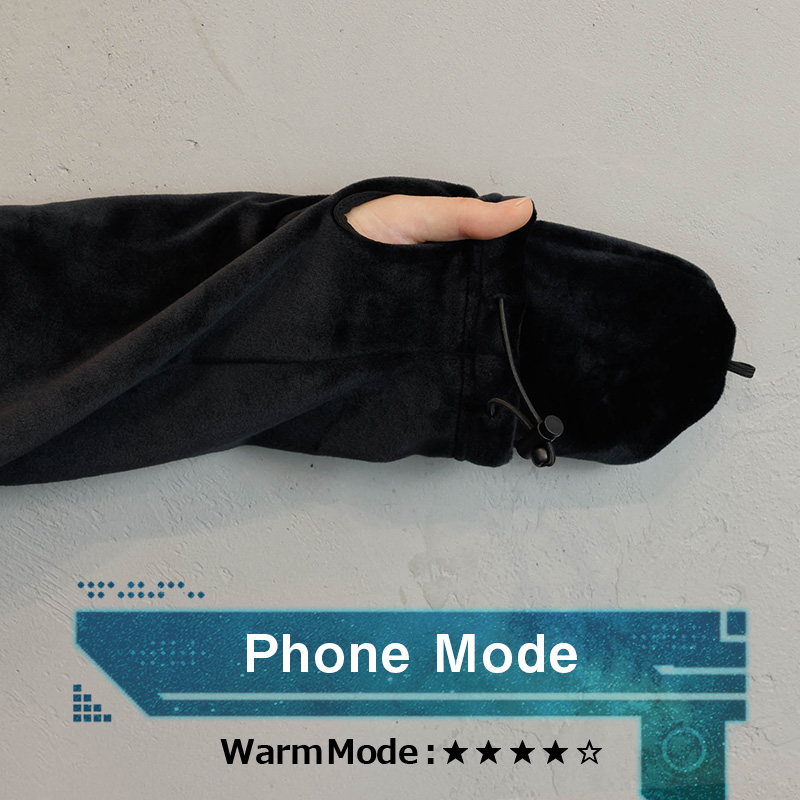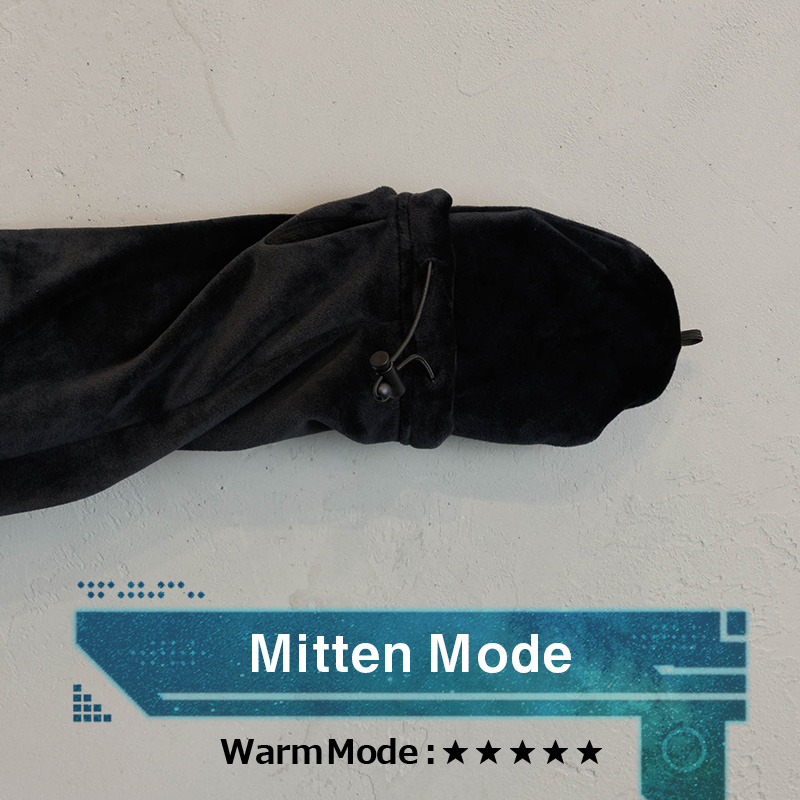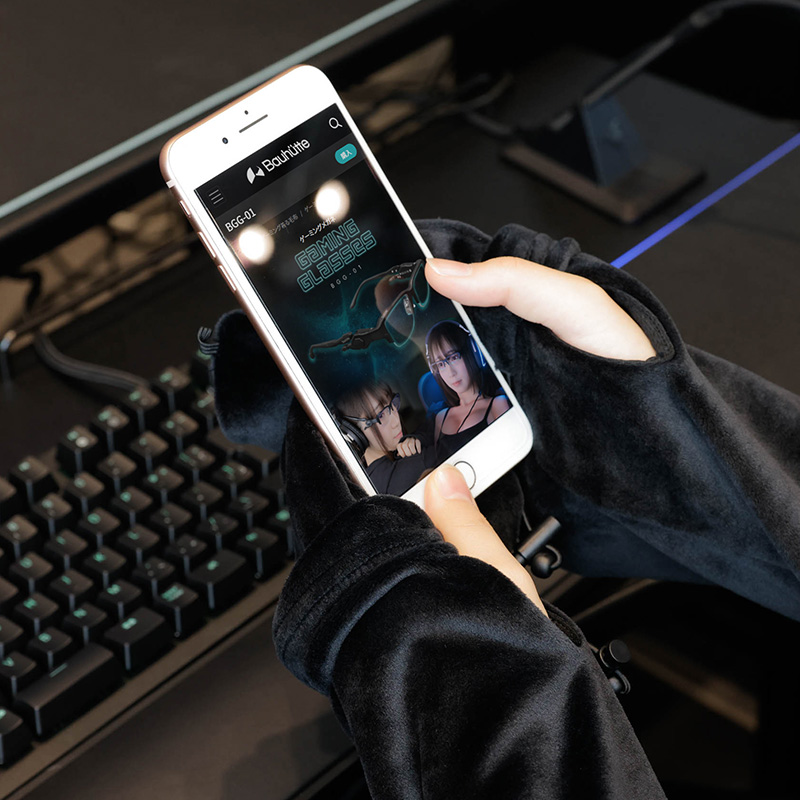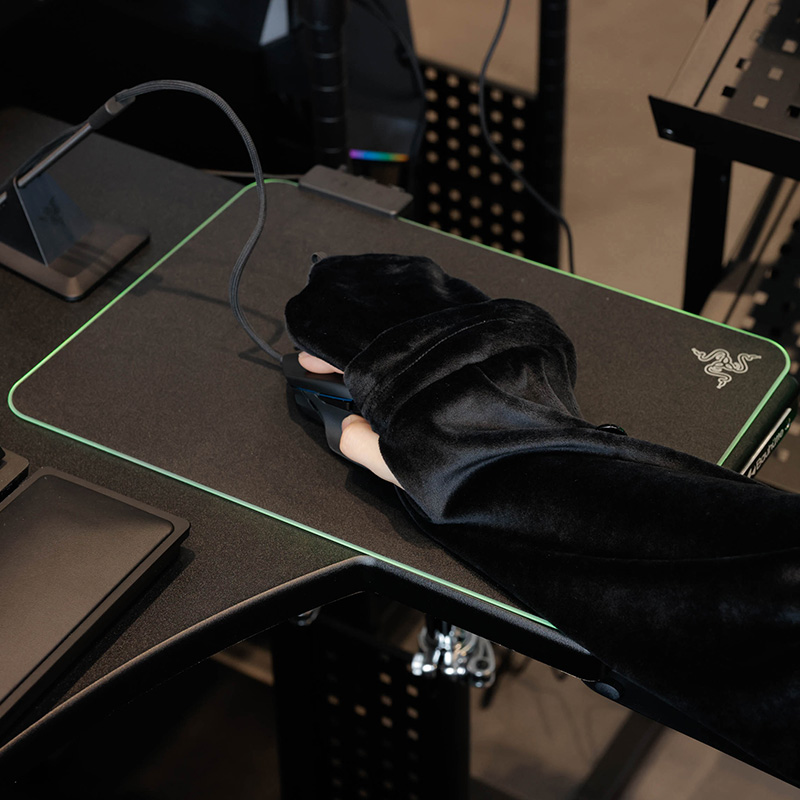 Buttons for Short Sleeves
It comes equipped with sleeve buttons to keep your sleeves rolled up should
you want them entirely out of the way when you're using a mouse or keyboard.
After considering feedback on an older model, we have made the size of the circular rubber band longer so it's easier to button.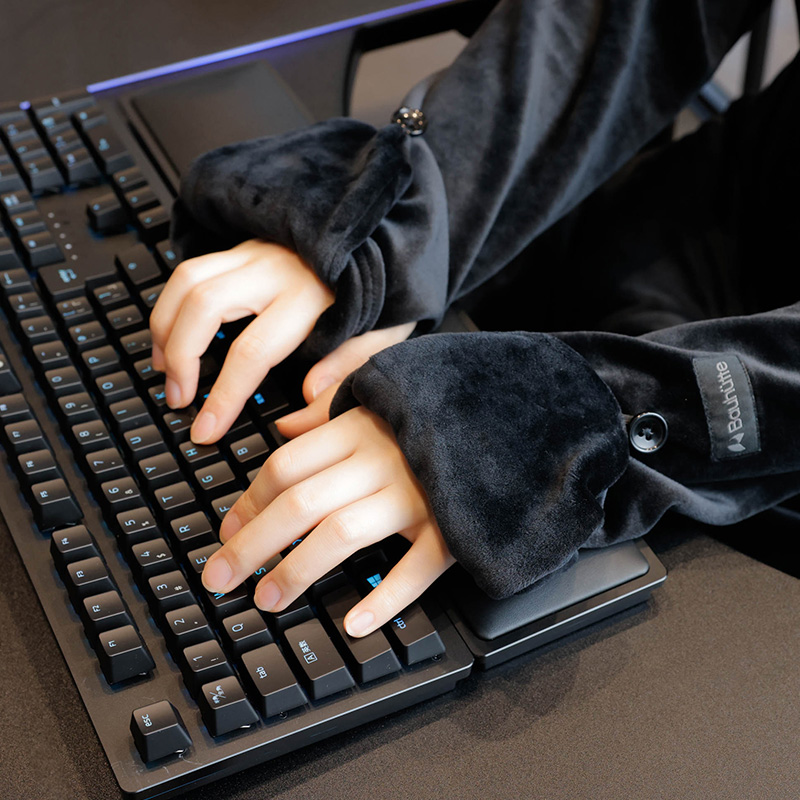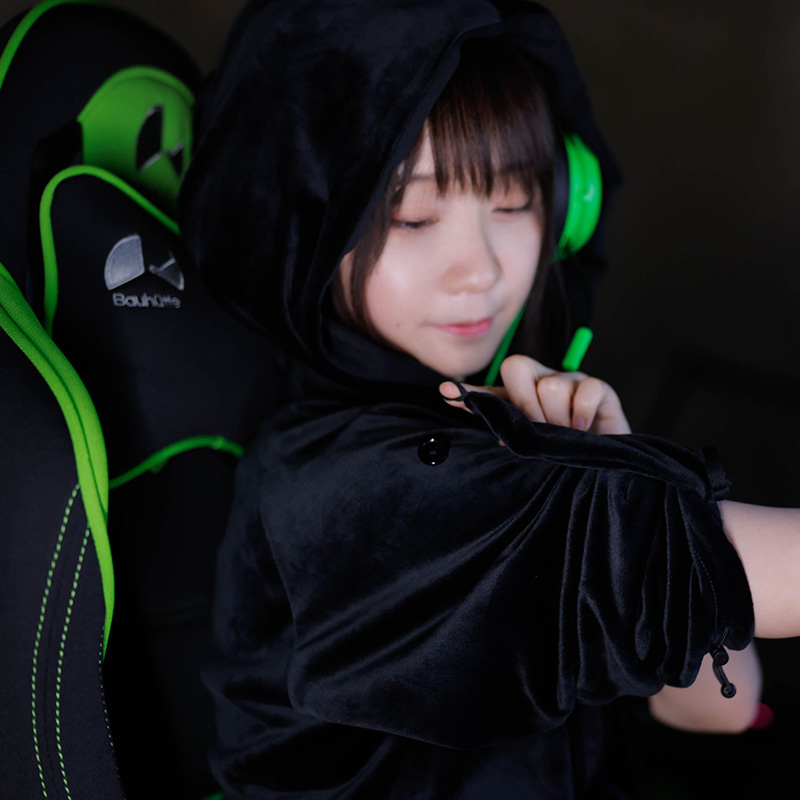 Sleeves that Can Be Tightened
With adjustable rubber bands in the hems,
both the sleeves and hems can be tightened according to your preference.
This can be done to keep cold air out as well as better fit the onesie to your body so that you can game in comfort.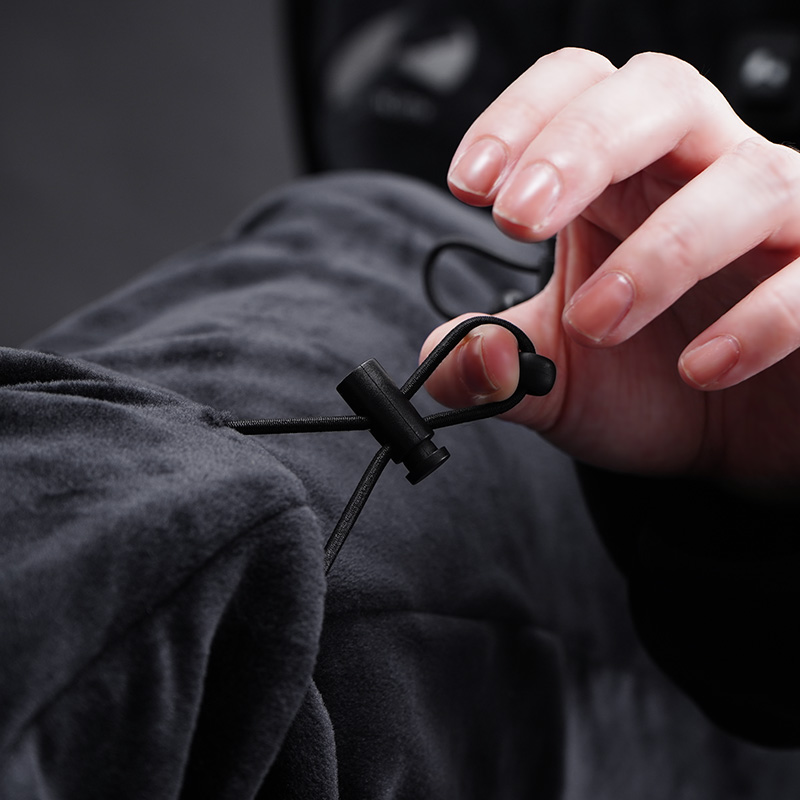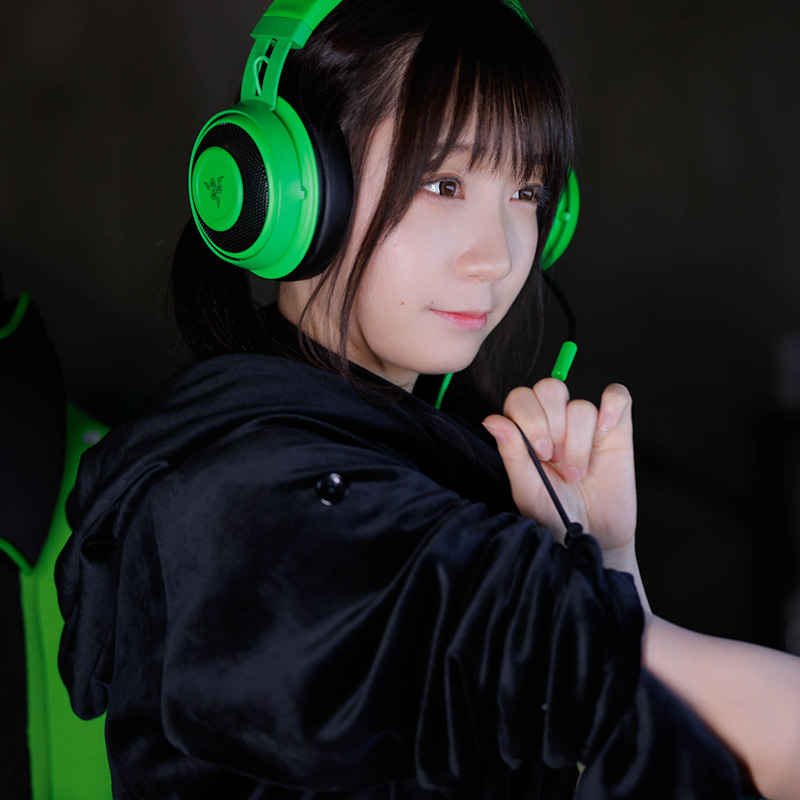 Headgear
It comes with a multi-purpose hood that can protect your ears, your nose,
and all the other areas of your head that get cold easily.
You can adjust how much of your face you'd like to leave exposed.
*Please do not sleep with your nose and mouth zipped up. It might obstruct breathing and is extremely dangerous.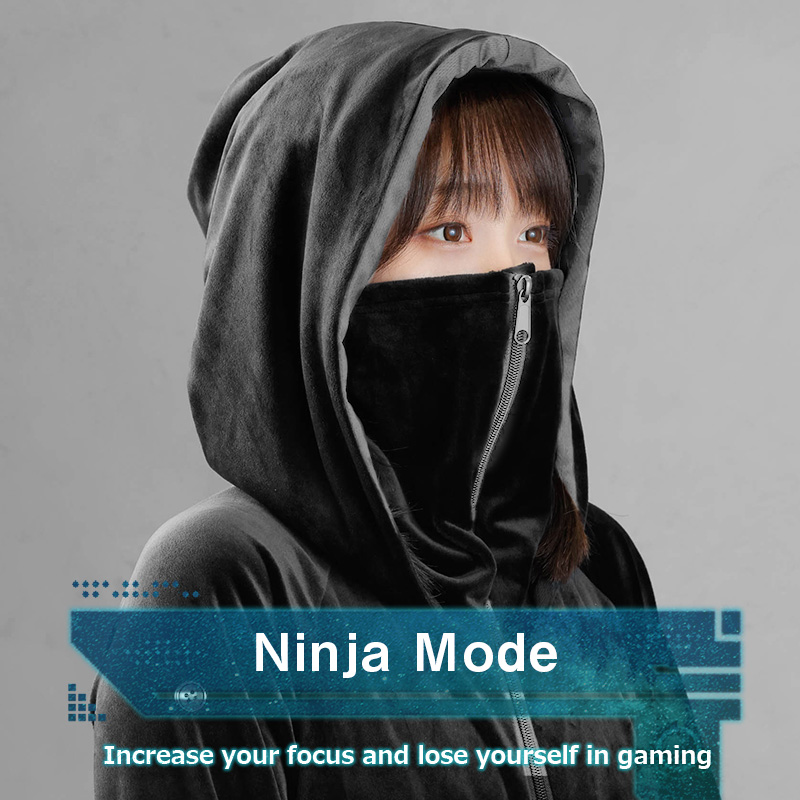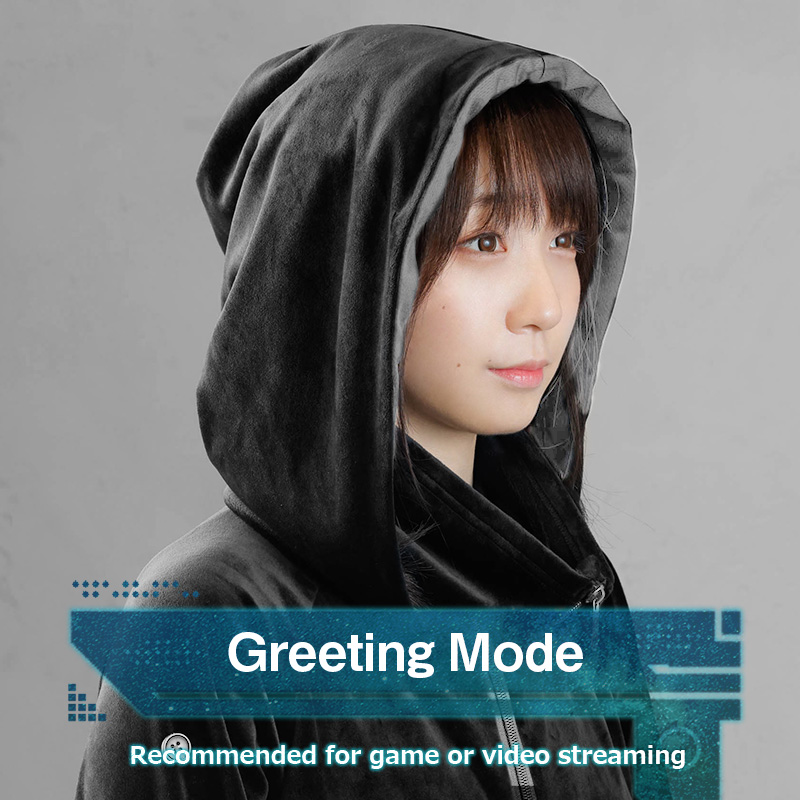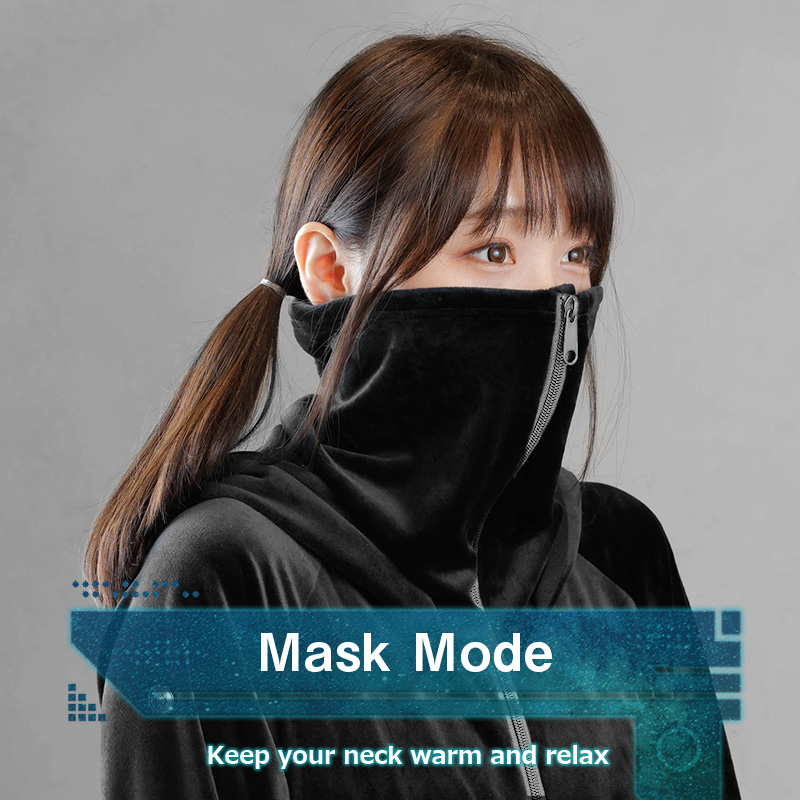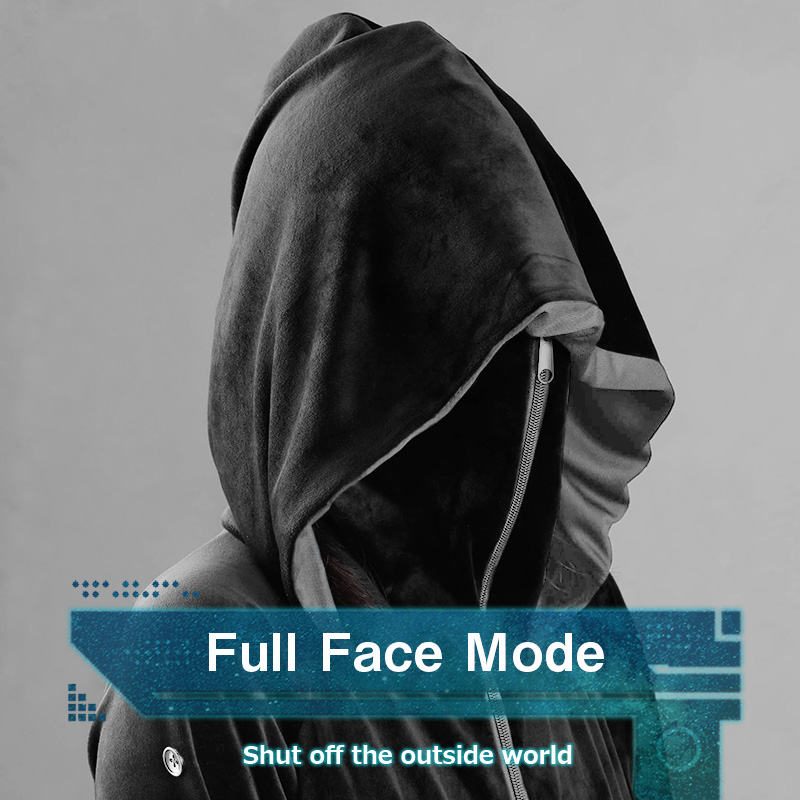 Drop Seat System 6.0
"The time I spend going to the washroom is a waste." For the sake of gamers who think like this, we have equipped the onesie with a system that will cut your washroom trip down as much as possible. After making changes to how the zipper is attached, it is now attached in a more curved shape and can be opened even wider. As a result, unzipping and zipping back up can be all the smoother and swifter.
*If the size chosen is too tight, it might be difficult to use this function. Please make sure to select the correct size when ordering.
Freefoot System 5.0
You can choose to have your cold toes bundled up and warm, or you can pin up the part for your feet so you can move freely. Due to the opening at the hem, it is easy to walk in or have your feet out of the onesie.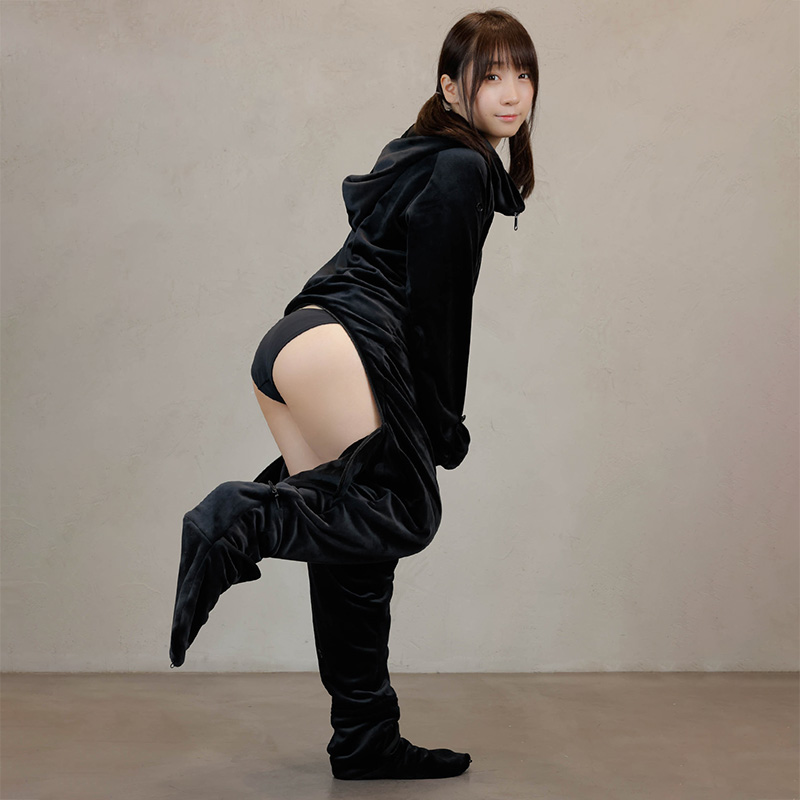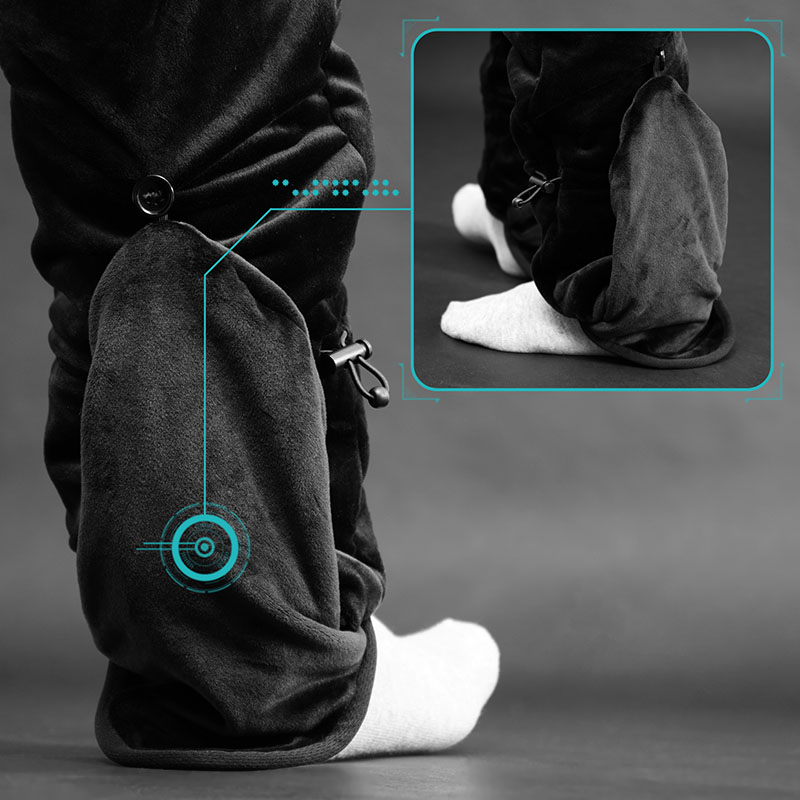 Relaxed Hood
We've made the hood a nice, loose size. You can pull it on over your headphones or keep your ears warm.
Embroidered Logo
It now has an embroidered Bauhutte logo on the chest. For the 2021 model, we decided to make it embroidered so that it looks all the more luxurious.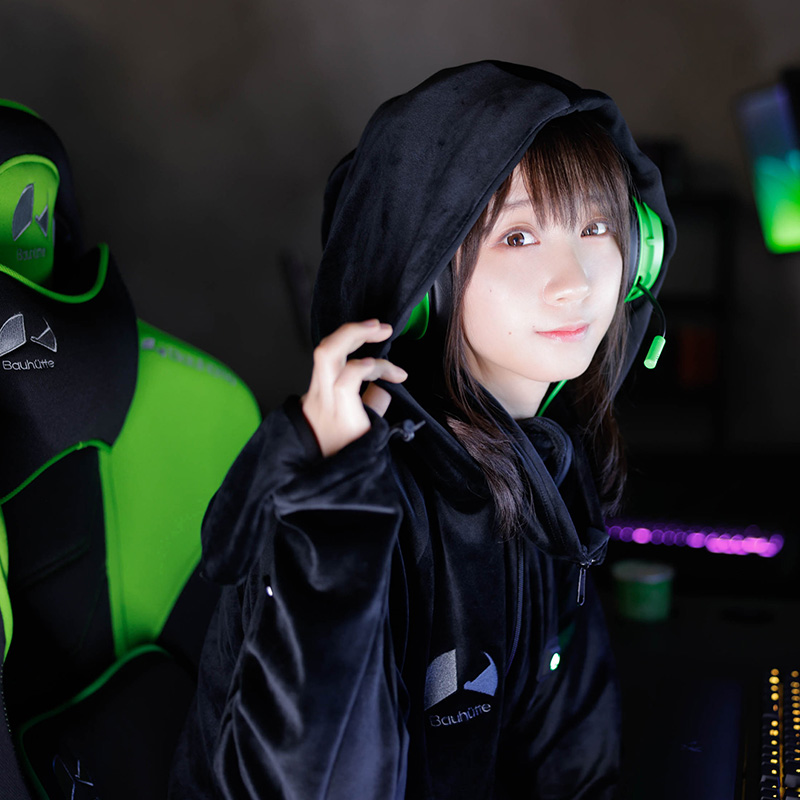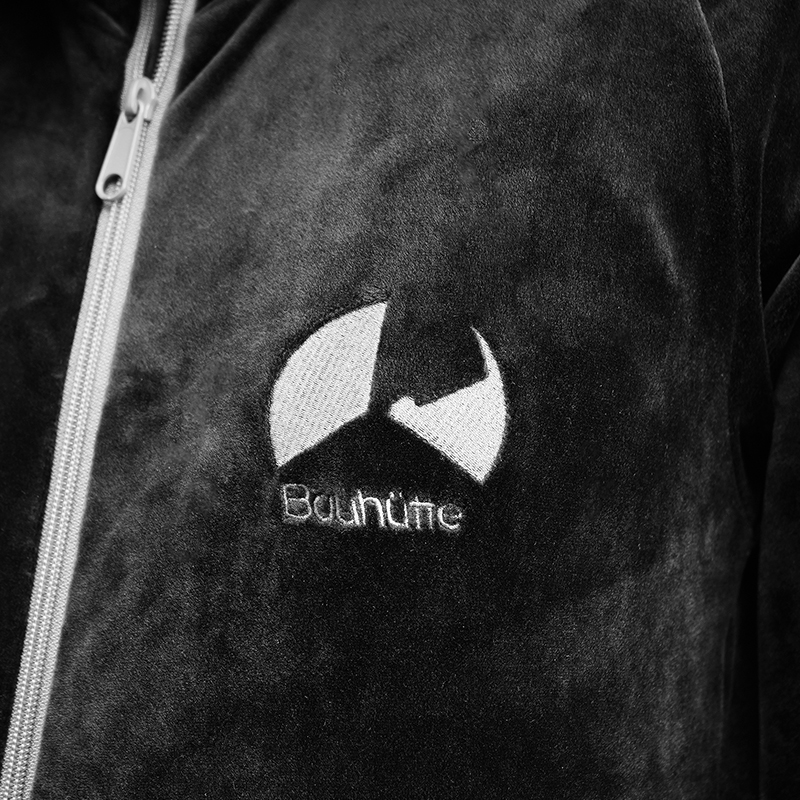 Phone Pocket
Envelop Your Whole Body in Warmth
It can cover you up from the top of your head to the tips of your toes and protect you from the cold outside. The Ninja Onesie's design keeps any body heat from escaping, thus keeping you wrapped up in warmth while still allowing your arms and legs to move freely. It is perfect for people who are sensitive to the cold.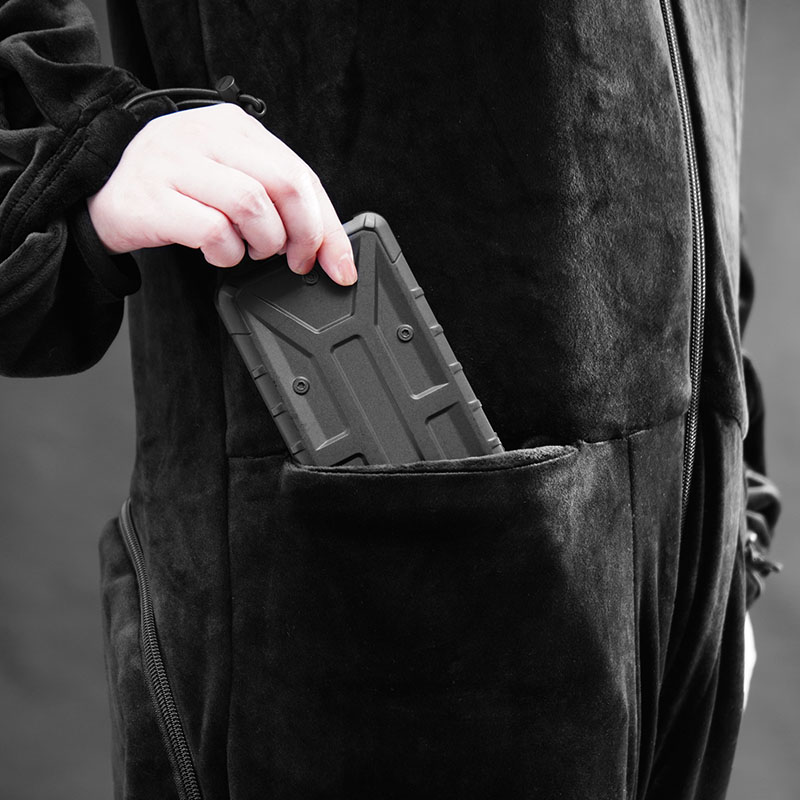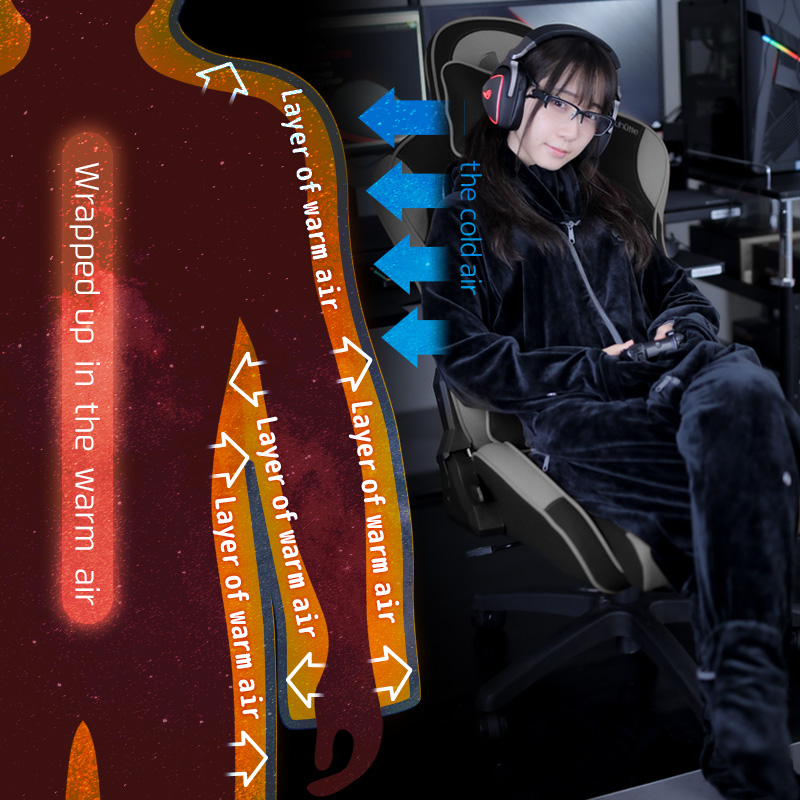 Entirely Machine-Washable
[Weakness] Flammable!
*As it is made from fleece, it is flammable. It is extremely dangerous, so please keep it away from cigarettes, heaters, stoves, and other open flames.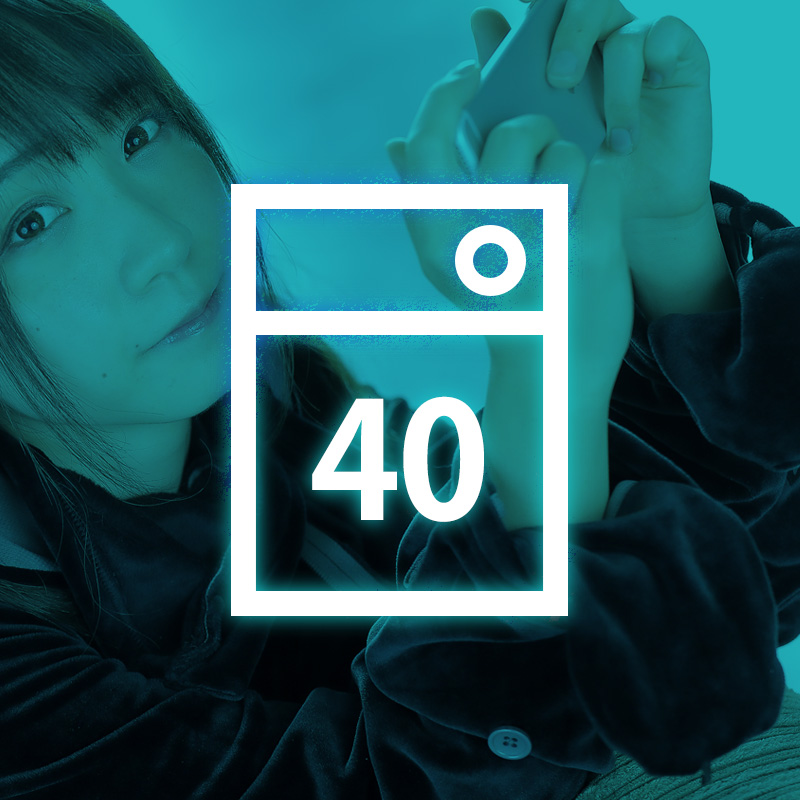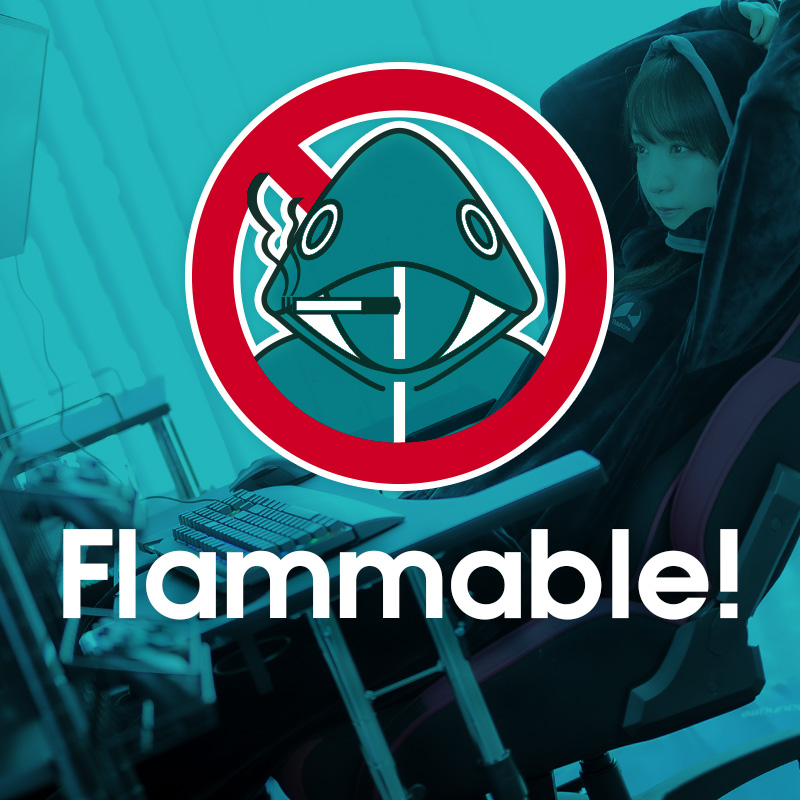 Usable Situations
Gaming desks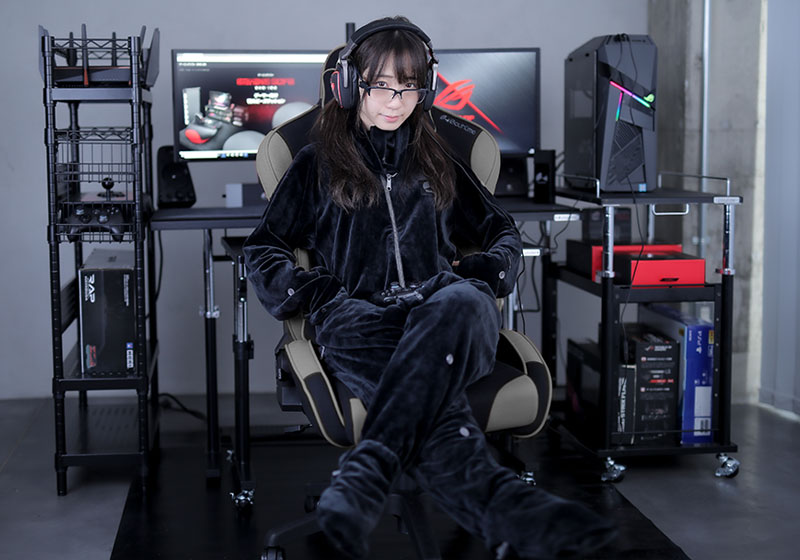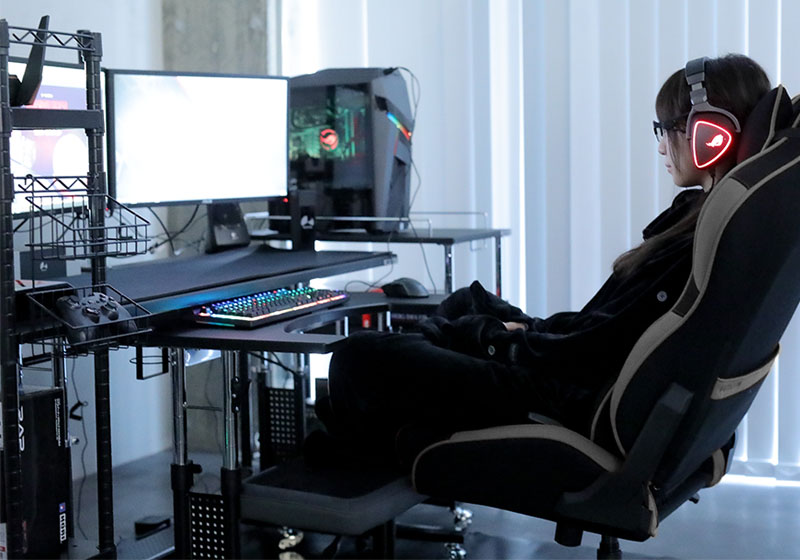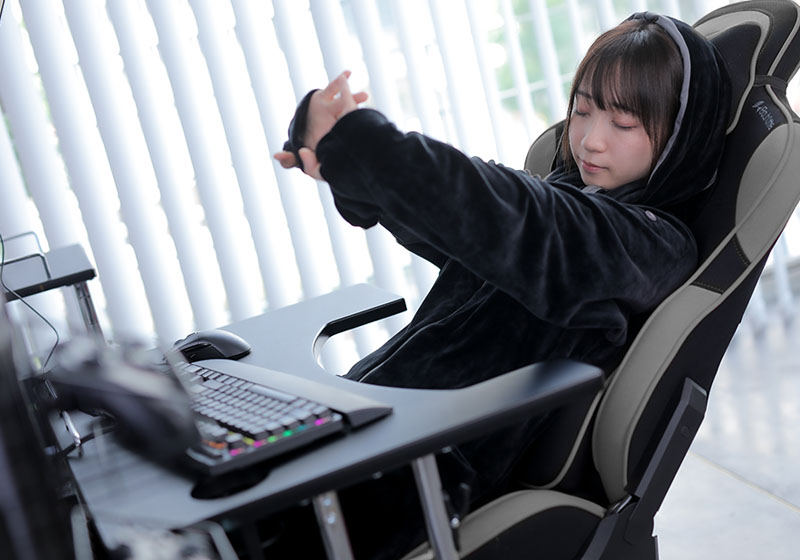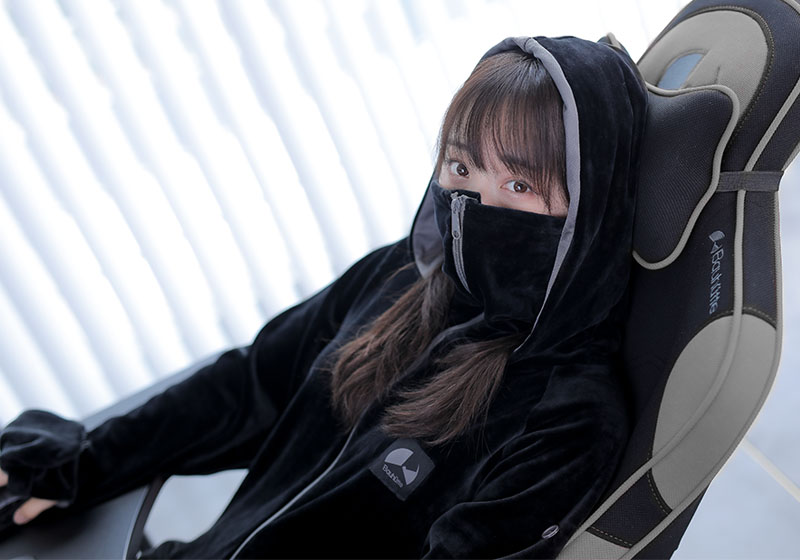 Living Room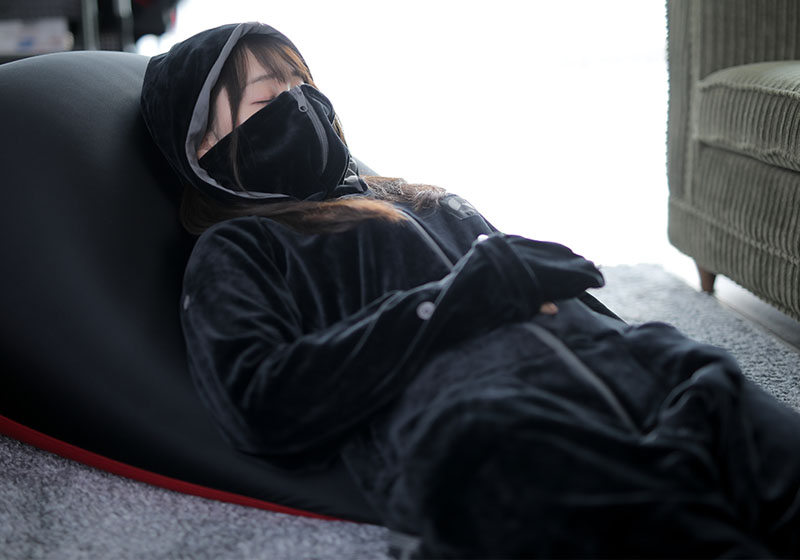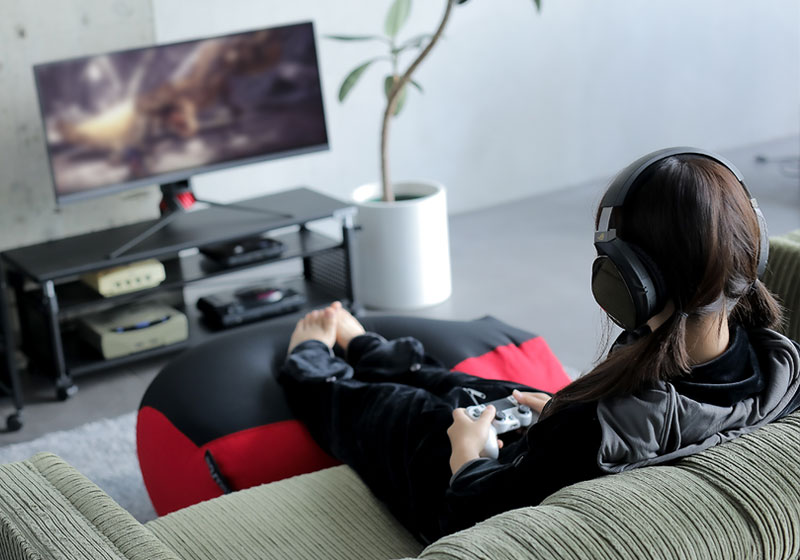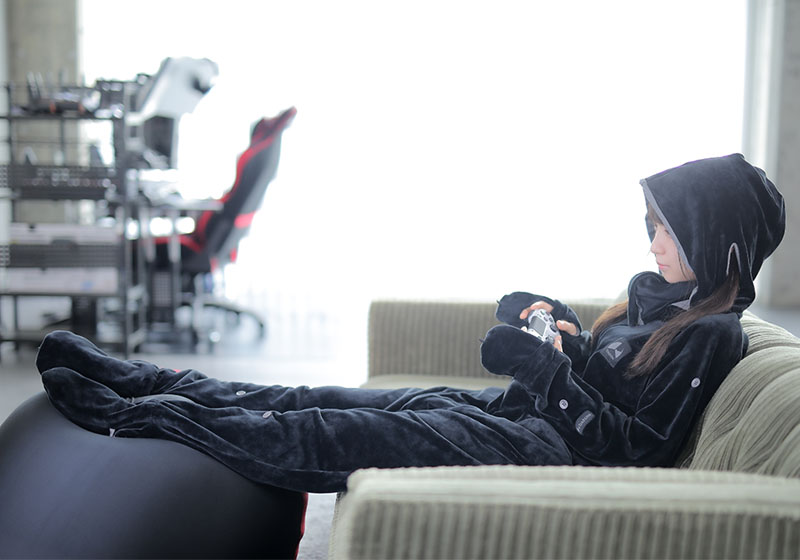 SPEC
Color
Black
Size
M size:155~165cm
L size:165~175cm
XL size:175~185cm
Material
polyester:95%、polyurethane:5%
MSRP
Varied
JAN Code
HFD-4G-M-BK:4589946143164
HFD-4G-L-BK:4589946143157
HFD-4G-XL-BK:4589946143140
SIZE

*All written measurements are based on the product when it is laid flat.
*The actual product might vary slightly from the product image due to small variations caused by manufacturing.
*The recommended height of the user is a guide. Please refer to the size chart and take into consideration your height and weight before choosing. When in doubt, we recommend choosing the larger size.